Hee Jung, head of investment at SK discovery, is one of our 50 emerging leaders in corporate venturing in 2023.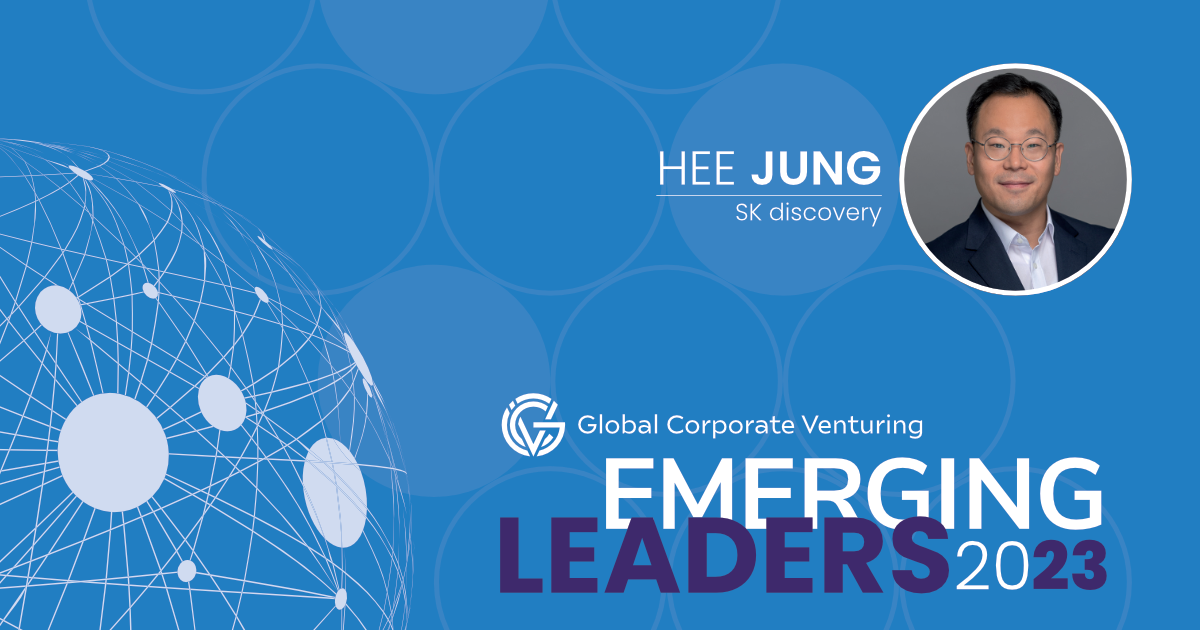 Hee Jung, head of investment for SK discovery, takes his unit's role as business developer for startups seriously. The venture arm has gone as far as building factories for portfolio companies to help them scale.
SK discovery is an investment arm of SK Group, Korea's second largest company. The parent corporation operates in many different sectors, including energy, semiconductors, pharmaceuticals and real estate.
SK discovery has a similar broad investment mandate. But broadly, its venture investments fit into three pillars: energy, biotech and prop tech. Jung is also building out a fourth investment pillar in deep tech, the metaverse and blockchain.
The venture unit will only do between two and three investments a year in each sector it covers. But when portfolio companies receive an investment, the unit makes deep financial commitments. For one of its energy investments – Bloom Energy, a fuel cell developer – it is building a factory in South Korea. It is doing the same for other investments in countries around the world.
"It is not easy to get investment from our company, but, once they get investment, we become very sticky. We become their business development," says Jung.
The unit is betting big on the hydrogen economy. And it is opening an office in Boston, Massachusetts, to do more research and development in bioscience. To gain more exposure to technologies in real estate, it plans to expand its role as a limited partner in venture capital funds. It recently formed a prop tech fund in South Korea.
Jung spends most of his time educating top managers about investments to get buy-in for technologies that the company commits capital to. "Make sure CVC is aligned with everyone you report to. That starts with top management," says Jung.
He will even have managers come out from South Korea to visit startups and meet the founders in person. This helps senior managers get a deeper understanding of the technologies, he says.
See the rest of our Top Emerging Leaders for 2023 here.