Kitty Sullivan, principal at JLL Spark, is one of our 50 emerging leaders in corporate venturing in 2023.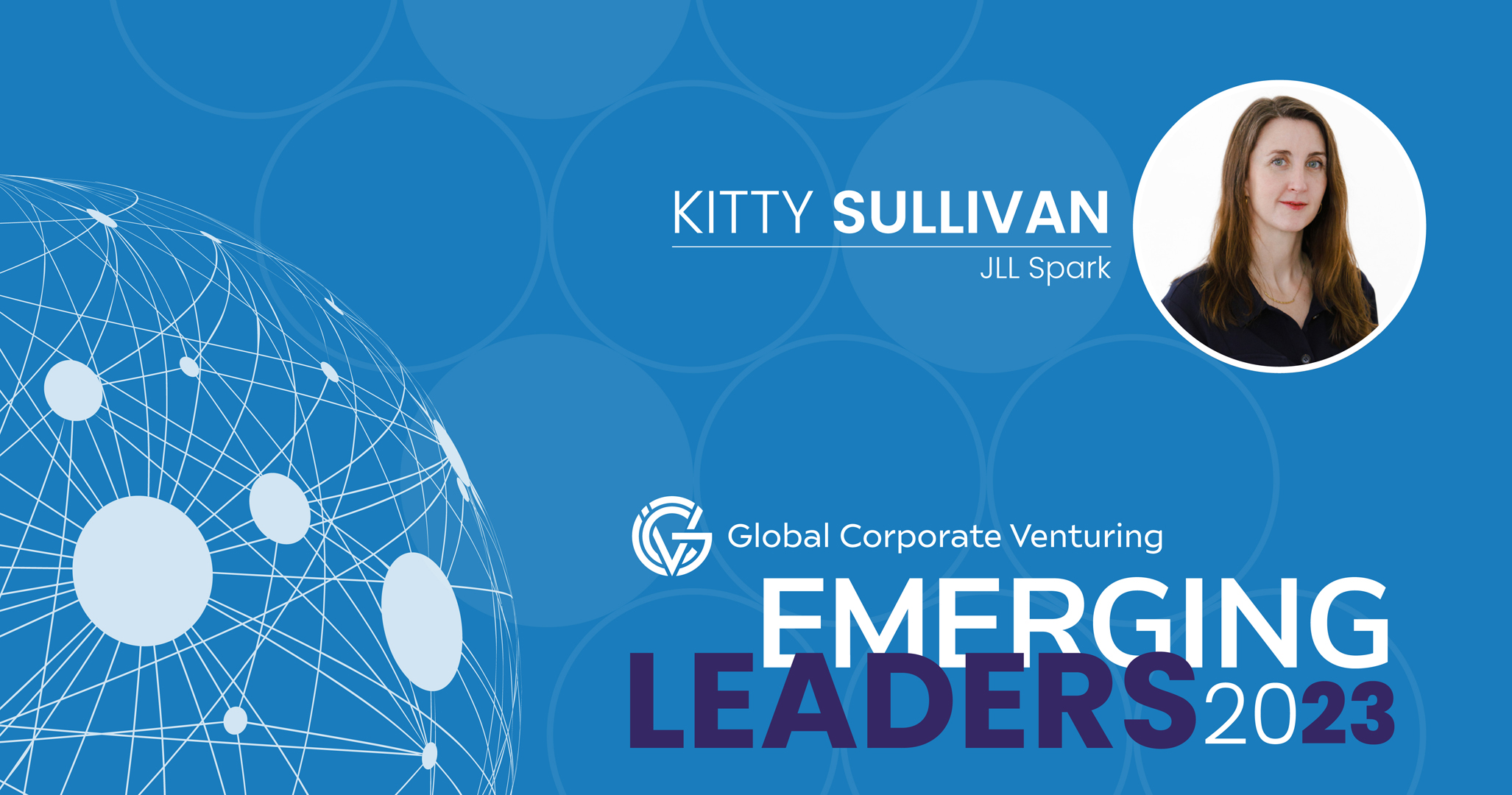 Kitty Sullivan, principal at JLL Spark, the corporate venture arm of the US commercial real estate company, has been at the unit since its founding five years ago and is credited with bringing "game-changing" investments into the company's fold, says Ajey Kaushal, senior investment associate.
Sullivan worked at Bain & Company where she led due diligence for retail and private equity clients. She did a stint at LinkedIn in growth strategy before joining a carpooling startup. The experience she gained from working in consulting, technology and a startup has helped her to develop a valuable network for her role in corporate venturing.
She advises newcomers to CVC to prioritise building their contacts as it will be invaluable in sourcing good deals. "Deal flow, especially early in your career, is so much about sourcing and getting a look at hot opportunities. It is about putting yourself out there, being active on Twitter, going to happy hours, and making it clear what your CVC stands for and what it invests in," says Sullivan.
The venturing unit focuses on technologies that improve employee productivity, reduce emissions in the built environment and unlock data "that is sitting idle across industry".
The commercial real estate sector is still in the beginnings of technological disruption, making it an opportune sector for venture investments. The shift to hybrid work is one trend that the office market is still grappling with, she says. "We continue to help our clients navigate the challenges and opportunities that have arisen from the new hybrid work model, and help our landlords and owners reimagine their spaces."
Sullivan is particularly proud of advancing to the stage where she sits on boards or has board observer seats, a role she describes as an honour. "I think of a founder's success as my success. To the extent that I can be helpful to our founders in that capacity is the penultimate of what I could ask for in this role."
---
See the rest of our Top Emerging Leaders for 2023 here.