Shaun Healey, partner at BP Ventures, is one of our top 50 Emerging Leaders in corporate venturing in 2023.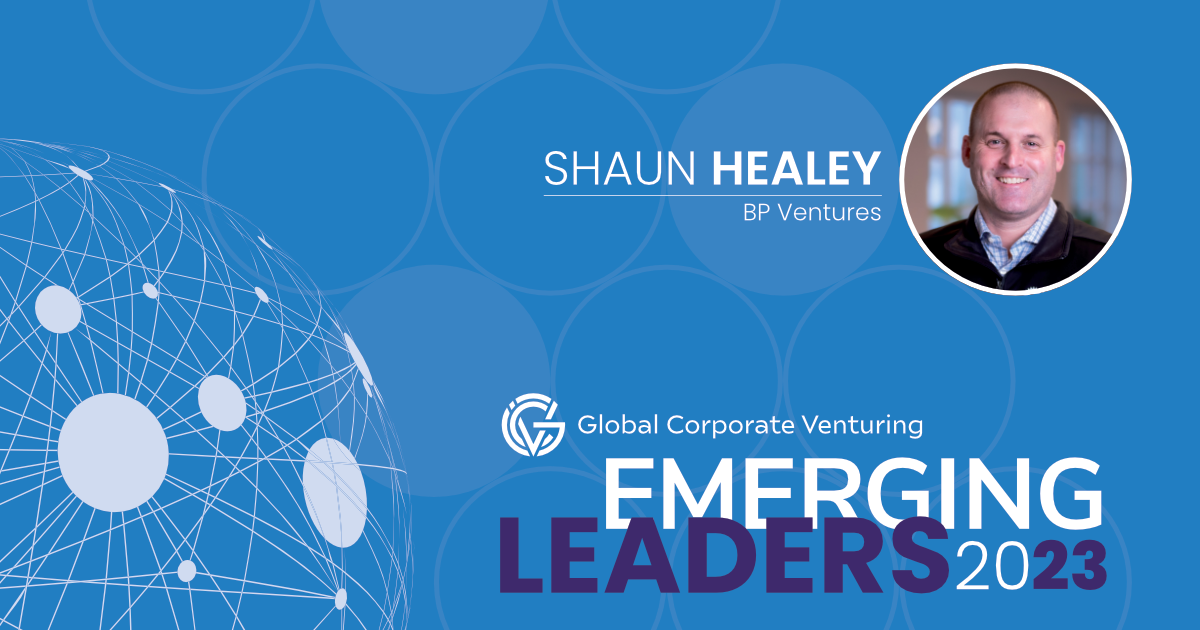 "This is truly what I want to do for the rest of my life," says Shaun Healey, venture partner at BP Ventures, when talking about his role working with early-stage companies.
"I want to stay connected to startups in some way, either through a CVC, financial investor, or, as I get older and retire, as an angel-type investor and helping on advisory boards. I think I truly found my calling, what I'd really love to do."
With its parent company pivoting away from an oil and gas-based branding to that of an integrated energy company, and the unit itself going through a series of management changes, BP Ventures has been evolving. That has created opportunities for the team to have more impact in the company.
"What excites me, even with all the changes we had over the last year and just the difficulties we've had over the last couple years in general, is that we've changed where our ventures team sits in the organisation," says Healey. The CVC unit recently moved from being under BP's technology business to sitting under its strategy business, expanding its scope to inform the parent's strategy.
Healey, who was on GCV's 2021 list of Rising Stars, has been with BP Ventures for eight years and was recently promoted to partner. He was instrumental in BP's recent investment into all-electric ride hailing company FreeBee.
With the team leaning towards the senior side, a focus for 2023 will be bringing more junior people onto the team and upskilling them to the point where they are empowered to do deals themselves, says Healey. That may mean Healey has fewer board seats and more of a mentoring role.
Venture investing can be a stressful gig, but as they say, if you enjoy your job, you'll never work a day in your life. "I think being a venture capitalist is the easiest job in the world. Maybe that's a bit cocky, but it's so fun that it just feels like it's not work anymore," says Healey.
"I want to make sure I'm doing deals that I feel are helping the world."
See the rest of our Top 50 Emerging Leaders here.