Luca Maria Rossi, vice president, New Frontiers, is one of our emerging leaders in corporate venturing in 2023.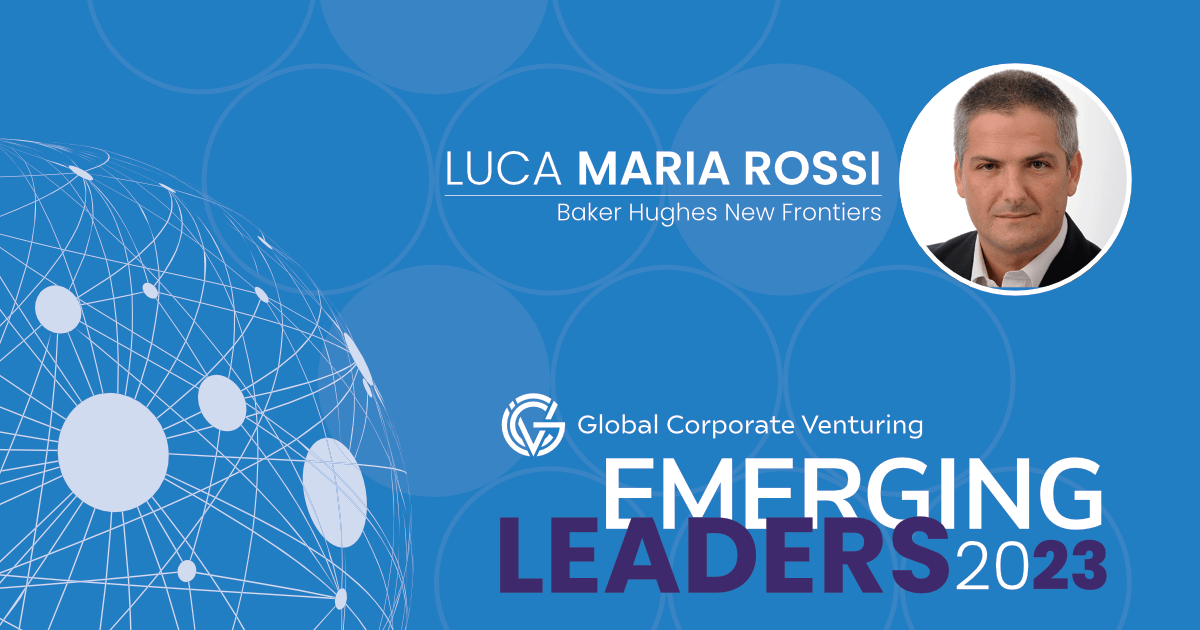 Luca Maria Rossi has built the New Frontiers corporate venture team at Baker Hughes, the oilfield services company, from scratch over the past two years.
He's a 20-year veteran of the oil and gas sector, starting at General Electric's oil and gas business, which later merged with Baker Hughes. Rossi had worked across many parts of the company. Before starting the New Frontiers project, he was chief technology officer of the 2,000-employee turbomachinery process division.
The move to the much smaller corporate venture team might have seemed a step down, but, says Rossi, "it has been one of the best decisions of my life. It is very exciting, giving me a completely new network of people and with the potential to impact the world in a positive way."
The biggest challenge was creating something from scratch. "I was given a white sheet of paper to create a new organisation," he says. He spent time learning from other organisations, working with Mach49 and looking at how Chevron, Shell and BP had organised their CVC units.
"I've been talking to a lot to organisations like TDK. I spent a lot of time on benchmarking, because I think you can stand on other people's shoulders to avoid some mistakes," he says.
Rossi gave the fund an evergreen structure that would give him flexibility on exits and more freedom to focus on disruptive technology with strategic value for the business. His team of 22 have made 10 investments. He plans to eventually have between 20 and 25 investments. Carbon capture and management, hydrogen and energy storage are some of the team's key themes.
"The most important thing is to understand the quality of the [entrepreneur] in front of you," he says. "Even the best technology at certain points will have problems. They will have to pivot, the market will change. If you don't have the right people, they can't make the adjustment. Technology alone is worth nothing."
---
See the full list of Emerging Leaders 2023 here.
Maija Palmer
Maija Palmer is editor of Global Venturing and puts together the weekly email newsletter (sign up here for free).