Stefon Crawford, partner at GM Ventures, is one of our 50 emerging leaders in corporate venturing in 2023.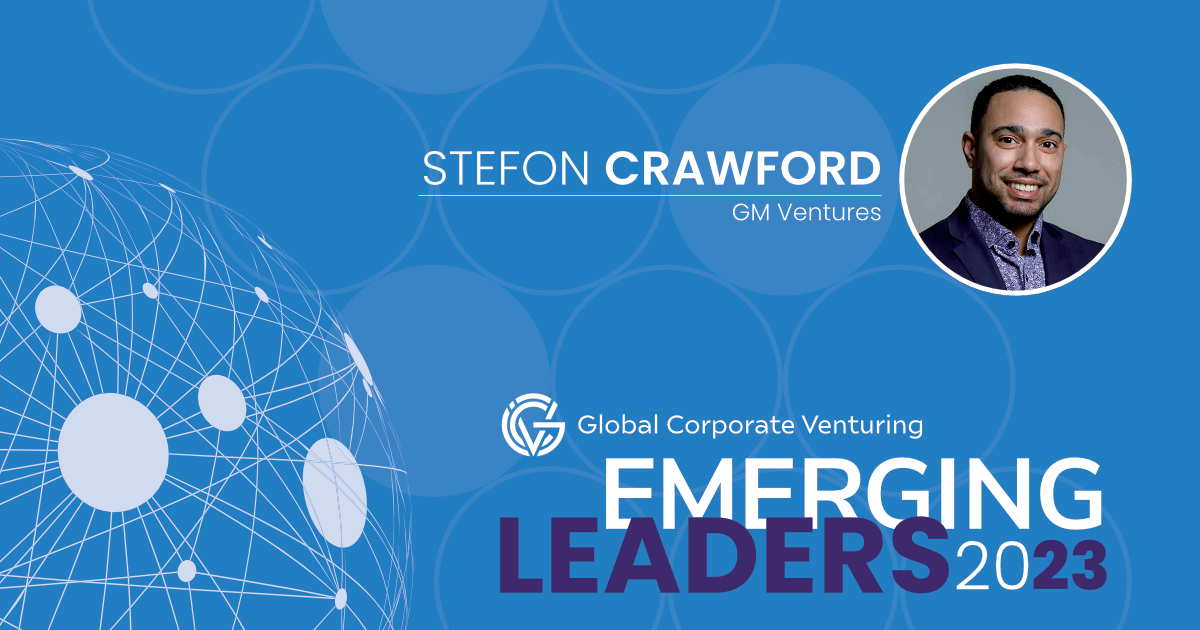 Stefon Crawford has played a key role in the transformation and growth of GM Ventures, the investment arm US carmaker General Motors.
He started as an analyst in 2016 and has risen through the ranks to become principal in April 2022. His negotiation skills helped him play an active role in putting together term sheets and commercial agreements between startups and General Motors.
His focus is on capturing the strategic value of investments for the parent company. He has been involved in more than 50 transactions, including five deals he led in 2022. "When you are working in CVC, you should keep in mind the additional strategic value that can be achieved, which in most cases is exponentially greater than financial return," says Crawford.
He also plays a big role in external outreach for the unit by participating in panels and podcasts. This is part of the venture unit's strategic shift towards boosting its public profile instead of operating under the radar.
"GM Ventures is focused on showcasing the investments we make to underscore that GM is an innovative company. When we invest, we connect portfolio companies to our network of extensive resources that can lead to more opportunities for startups to grow."
Under the unit's managing director, Wade Sheffer, the fund has doubled the amount it has to invest and tripled its headcount. It is also building a team that will manage relationships between the startups and General Motors. This is part of its strategy to help drive commercialisation and the integration of startup technologies into the parent company.
This year Crawford is looking for innovations in sustainability and electrification – two megatrends that underpin the unit's investment direction. These include new battery chemistries, LIDAR and software-as-a-service technologies that can bring the parent additional revenue.
See the rest of our Top Emerging Leaders for 2023 here.