Alex Kamenetskiy, chief operating officer of Munich Re Ventures, is one of our 50 emerging leaders in corporate venturing in 2023.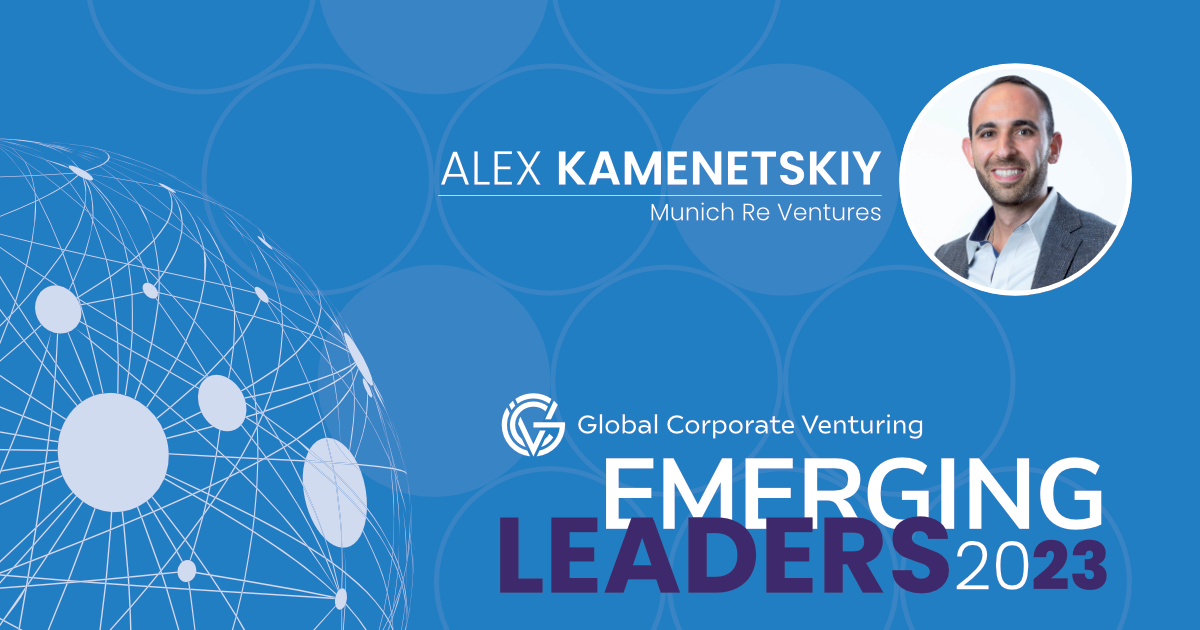 Surrounding yourself with people you want to spend time with is the way Alex Kamenetskiy, chief operating officer at Munich Re Ventures, builds culture at the venture unit of the German reinsurer.
"There are a lot of smart, capable and talented people out there with a lot of skills, but who they are as people, how they operate, and whether it is actually a pleasure to be with them make a huge difference," says Kamenetskiy.
Munich Re Ventures has grown rapidly since Kamenetskiy joined five years ago. It has expanded from a $50m off-balance sheet fund to having more than $1bn in assets under management. "As we scale, we remain very intentional and strategic about how we build the team and maintain our culture," he says.
Before joining Munich Re Ventures Kamenetskiy was the founding member of MGV, the investment arm of US agrochemical company Monsanto. He spent a stint at a startup that MGV invested in to gather operational experience. He then did an MBA before returning to corporate venturing at Munich Re.
When hiring, Kamenetskiy seeks people who don't have an ego – not an easy task in venturing. "It has created an environment that is more than just co-workers. It has created a family-like environment where we are all aligned and excited about the opportunities and what we can do together."
The CVC seeks to be in the same league as what Kamenetskiy calls tier one institutional VCs such as Lightspeed. This kind of professionalism has allowed the venture unit to increase its level of competitiveness, he says. His focus this year is making sure his team is empowered to navigate the economic downturn. "Our approach, our level of discipline and our decision-making have to evolve for us to continue to be successful in this more uncertain macro environment."
See the rest of our Top Emerging Leaders for 2023 here.