Lisa Coca, climate fund partner at Toyota Ventures, is one of our 50 emerging leaders in corporate venturing in 2023.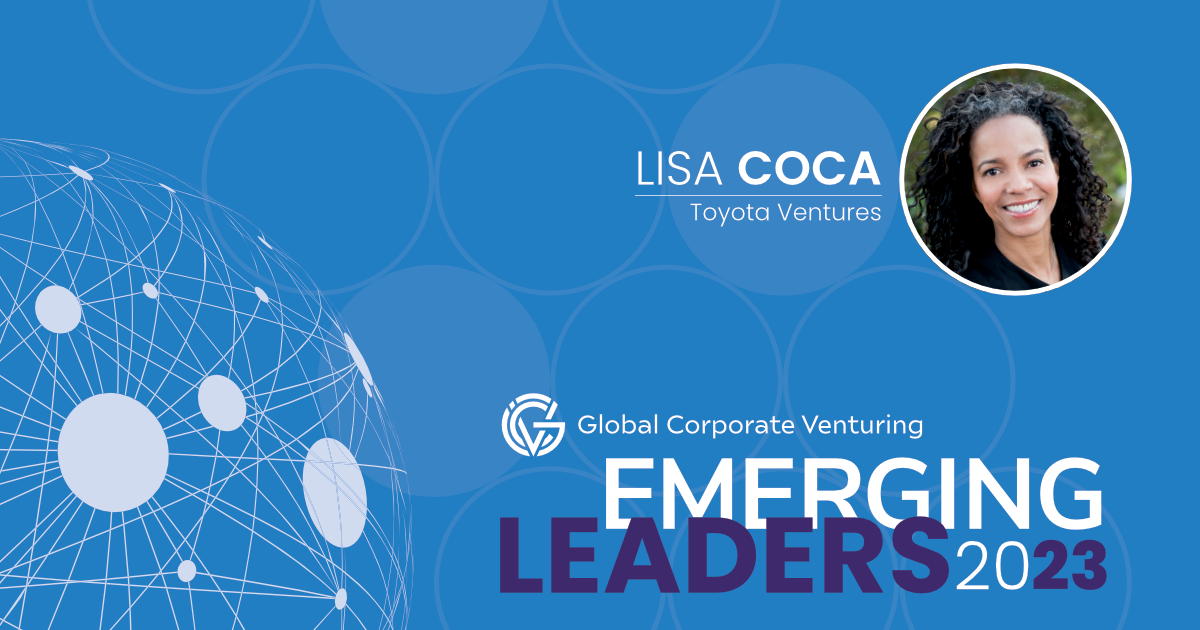 Since joining Toyota Ventures in 2021, Lisa Coca has led the unit's climate fund, growing its portfolio to more than a dozen early-stage startups and helping the fund establish itself as "a force in the climate investment community," says Jim Adler, founding managing director of Toyota Ventures.
Coca joined the venture unit at a time of expansion for the fund. Two years ago, Toyota increased the firm's assets under management to more than $500m with the addition of two $150m early-stage funds, including the Toyota Ventures Climate Fund, which focuses on investing in early-stage companies that are creating scalable solutions for carbon neutrality.
Coca says the venture unit's success is based on the priority it gives to the interests of founders. "I have seen corporate venture groups make a variety of missteps in the past, such as investing too close to the core, moving too slowly, and focusing on the parent company as the customer rather than the entrepreneur," says Coca. "The team at Toyota Ventures operates through a 'founder-first' set of principles, which has served us well in addressing the needs of our portfolio and avoiding the common pitfalls of CVC."
Its recent climate investments include Living Carbon, which has pioneered a new category, "engineered nature," by leveraging its proprietary biotechnology platform to genetically engineer trees so they can store more carbon.
Coca has had an extensive career in venture capital and finance. She began her career doing stints at Bankers Trust and as director of sales and marketing in investment management at Deutsche Bank.
She moved to General Electric in 2009 where she worked as a global sustainability leader, managing a programme that used technology to improve the financial and environmental performance of assets.
In 2012 she became a founding member of GE Ventures where she led a group that invested in startups focused on improving corporate productivity and operational efficiency. Additionally, she created GE Ventures Edge program, a platform to provide portfolio companies with resources to build and scale.
See the rest of our Top Emerging Leaders for 2023 here.