Kurt Sheline, partner at Echo Health Ventures, is one of our top 50 Emerging Leaders in corporate venturing in 2023.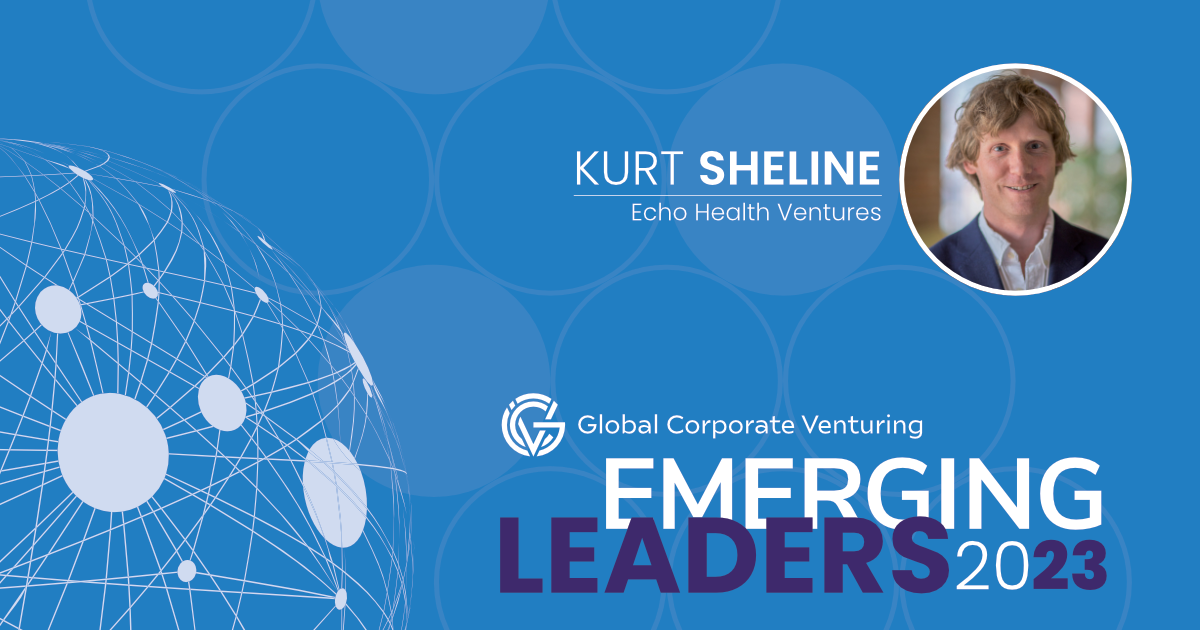 For Kurt Sheline, partner at Echo Health Ventures, corporate venture capital is the perfect way to make a mark in an important field.
"I think corporate venture is, in my view, a pretty unique and compelling avenue for me to make the biggest impact I can on the system," says Sheline.
"The secret sauce of corporate venture, and why I'm so attracted to it, is having insight into how existing stakeholders are thinking about problems and thinking about solutions to those problems, and being in a unique position to support those ideas."
Echo Health Ventures has a relatively unique structure as it is the joint corporate venture arm several US health insurers: Cambia Health Solutions, Mosaic Health Solutions, USAble Corporation and BlueCross BlueShield of Tennessee. Despite the increased complexity created by having multiple limited partners in the fund, Sheline says the CVC has been able to avoid the pitfalls that have hampered other units.
"I've been at Echo six-plus years at this point, and we've had our fair share of changes in administration and changes in leadership at the corporations that we partner with, and have been ploughing through what a lot of these other corporate investment firms have often struggled with," says Sheline.
The team has invested in more than 25 companies since the unit was founded in 2017, and have brokered more than 30 commercial agreements between portfolio companies and their corporate LPs.
"I think we've validated the model. I think that's been a huge success over the time I've been at Echo. When I joined it was really still an idea and an experiment to see if we could actually make investments and then help those investments engage with our health plan partners."
He would advise newcomers to lean into their advantages in such a competitive investment landscape, as opposed to just chasing the deals that may sound interesting.
"For those who are just starting out, I would really think about identifying what the right places are where you think you have a unique advantage, to float to the top of all the noise."
See the rest of our Top 50 Emerging Leaders here.
Fernando Moncada Rivera
Fernando Moncada Rivera is a reporter at Global Corporate Venturing and also host of the CVC Unplugged podcast.