Lukasz Garbowski, investment director at Btomorrow Ventures, is one of our top 50 Emerging Leaders in corporate venturing in 2023.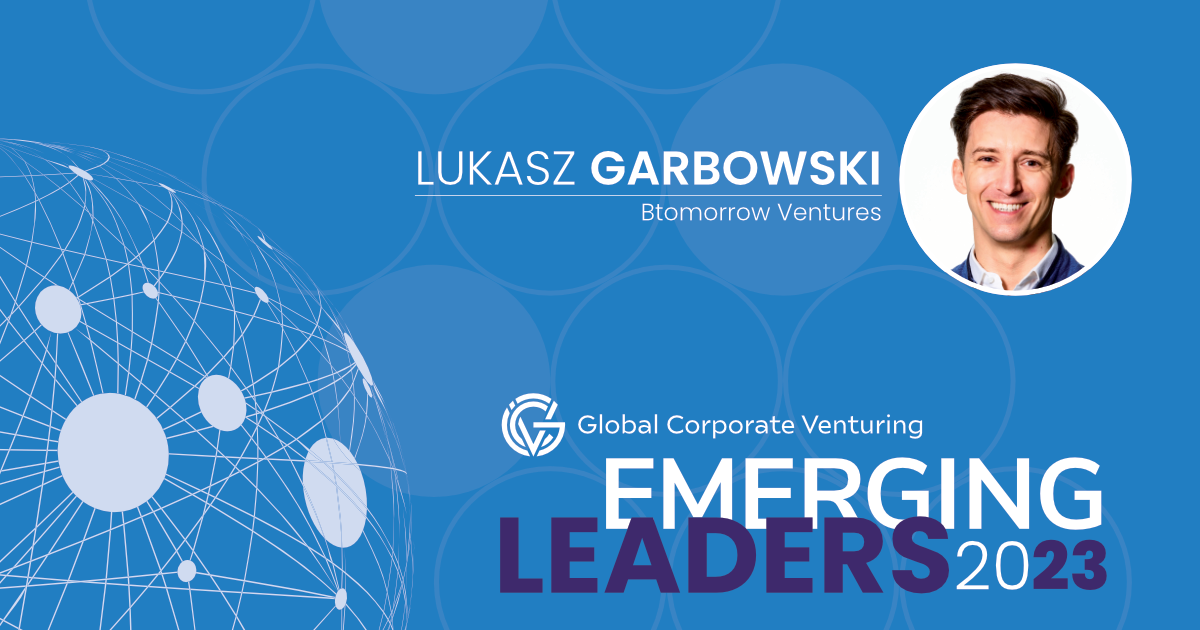 Of the 22 investments made by British American Tobacco's venturing unit, Btomorrow Ventures (BTV), investment director Lukasz Garbowski has led 17.
Digital innovation, ESG and functional foods have been strong focus areas for Garbowski, whose path to BTV included stints in investment banking, private equity, corporate development as well as Harvard Business School MBA programme.
In addition to leading investments, he has overseen two successful exits – Brazil-based last-mile logistics provider Uello, and California-based freight and supply chain services provider ClearMetal.
The mission of BTomorrow Ventures is different from most of its peers in that the main objective is to facilitate a pivot away from its parent's core product, presenting a unique challenge even among corporate venturers.
"Attracting top entrepreneurs to our CVC, given the relatively conservative background of our parent – it's not the easiest story to tell. If explained correctly, it makes sense but has been challenging," he says.
Venture capital is an inherently risky enterprise, and Garbowski believes that practitioners shouldn't be afraid of responsibly leaning into that. "Getting things done perfectly is not the right way to go, especially for CVC," he said. "The nature of venture capital as an industry is to take risks, and I think that in CVC as well, people should take risks despite operating in the broader corporate environment, which, by definition, is risk averse."
Forming closer relationships with other CVCs earlier on is also something he would advise newcomers to do, to soak up their knowledge and avoid their pitfalls.
Garbowski is leading the GCV Global Consumer Council, bringing together corporate VCs in the consumer sector to work together on driving the market further, through which he plans to foster initiatives and co-investment opportunities. Internally, he aims to continue driving BTV's ESG initiative.
See the rest of our Top 50 Emerging Leaders here.
Fernando Moncada Rivera
Fernando Moncada Rivera is a reporter at Global Corporate Venturing and also host of the CVC Unplugged podcast.