Tom Williams, vice-president of business development, National Grid Partners, is one of our 50 emerging leaders in corporate venturing in 2023.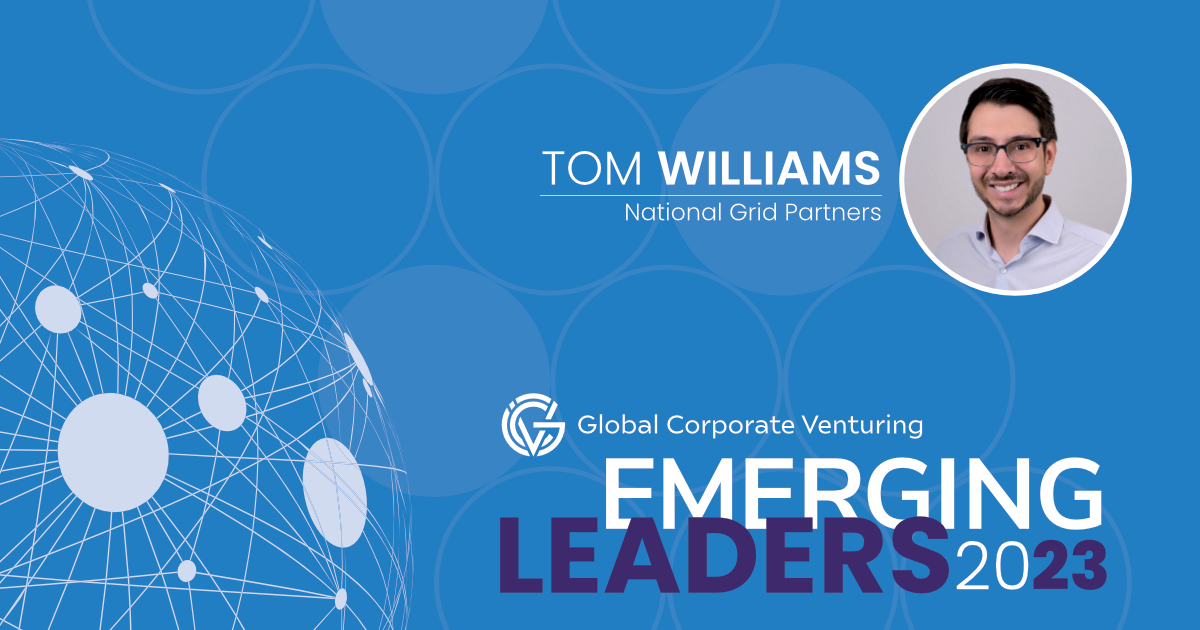 Tom Williams was once in Big Four accountancy but he wanted something more meaningful. Now, as vice-president of business development for National Grid Partners, he helps its portfolio work with both its parent, UK-based utility National Grid, and other energy utilities.
Williams leads an eight-strong business development team that helps startups engage with National Grid. It's been a success: 80% of National Grid Partners' portfolio companies are strategically engaged with the group.
"Utilities are notoriously difficult to penetrate," he says. "They're unionised, they're old school, they make money in bizarre ways no one understands. The entrepreneur comes in and cannot fathom why they don't want to pick up their technology.
"Having a set of utility DNA people who are also on the side of the entrepreneur has proven incredibly valuable to our startups in getting them to understand how to pitch their products and services, so they understand how to actually land with these utilities."
When National Grid Partners was set up in 2018, Williams was a senior finance business partner at National Grid. He jumped at the chance to work with unit head Lisa Lambert on a discretionary basis, and that work proved so successful he was appointed director of finance full time, ascending to his current position two years later.
"National Grid set up a VC and I thought it was the most exciting thing I'd ever seen and I did everything I could to be part of it," Williams says.
"When you come from a regulated utility a venture capital wing is a pretty exotic thing, and delivering technology that can enable the energy transition was a perfect combination of my desire to be in energy and most human beings' desire to do something exciting and transformative."
---
See the rest of our Top 50 Emerging Leaders for 2023 here.