Ilana Linhares Horta, corporate venture capital manager at Faber-Castell, is one of our top 50 Emerging Leaders in corporate venturing in 2023.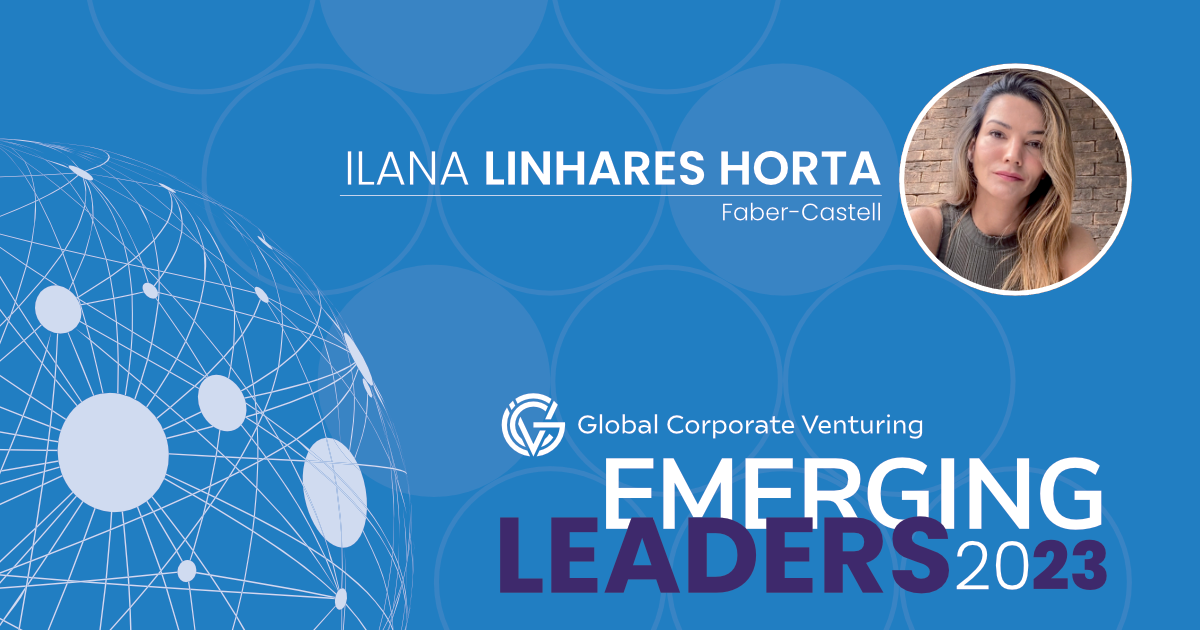 Ilana Linhares Horta, corporate venture capital manager of Faber-Castell, has been instrumental in making Faber-Castell's ventures investments, including digital textbook provider Essia, artificial intelligence-powered educational mobile platform Jovens Gênios and digital education platform Layers education.
"Ilana is a great leader. She's collaborating to bring a fresh mindset to a traditional company that strives to innovate and change its process. She is always collaborating with visionary insights and new projects ideas aligned with the market," says Alessandra Marcondes, product manager at Faber-Castell, the stationary maker.
Horta is credited with bringing an innovation mindset to a traditional company. "Ilana is an essential part of FC Ventures, leading with a strong pulse and provocative statements that force one of the most traditional companies in the world to create a brighter future for the educational field," says Faber-Castell colleague Leonardo Ferreira.
Before joining Faber-Castell in March 2021, Horta's held various positions, including being an advisor for luxury aircraft chartering company Flapper. She spent a year-and-a-half as chief executive of gym app TotalPass, and held roles as finance and tax manager at companies such as Uber, Seadrill and GE Transportation.
Vera Bamberg, a former colleague at Faber-Castell, says: "Ilana is an exceptional professional, always looking forward but helping and pushing colleagues and peers. She is always ahead in what is going on in her field.
"Another thing I really admire about her, she makes such great questions in meetings or even when we talk about any subject – she makes us think more deeply about things. She is humble and has a great sense of humour. She is a leader for sure."
Faber-Castell Ventures backed Essia – its third deal – in June last year with an investment of undisclosed size. It also invested in Layers with a seed investment earlier in the year and in Jovens Gênios in November 2021.
See the rest of our Top 50 Emerging Leaders here.
Fernando Moncada Rivera
Fernando Moncada Rivera is a reporter at Global Corporate Venturing and also host of the CVC Unplugged podcast.