Jens Busse, investment director, Evonik Venture Capital, is one of our emerging leaders in corporate venturing in 2023.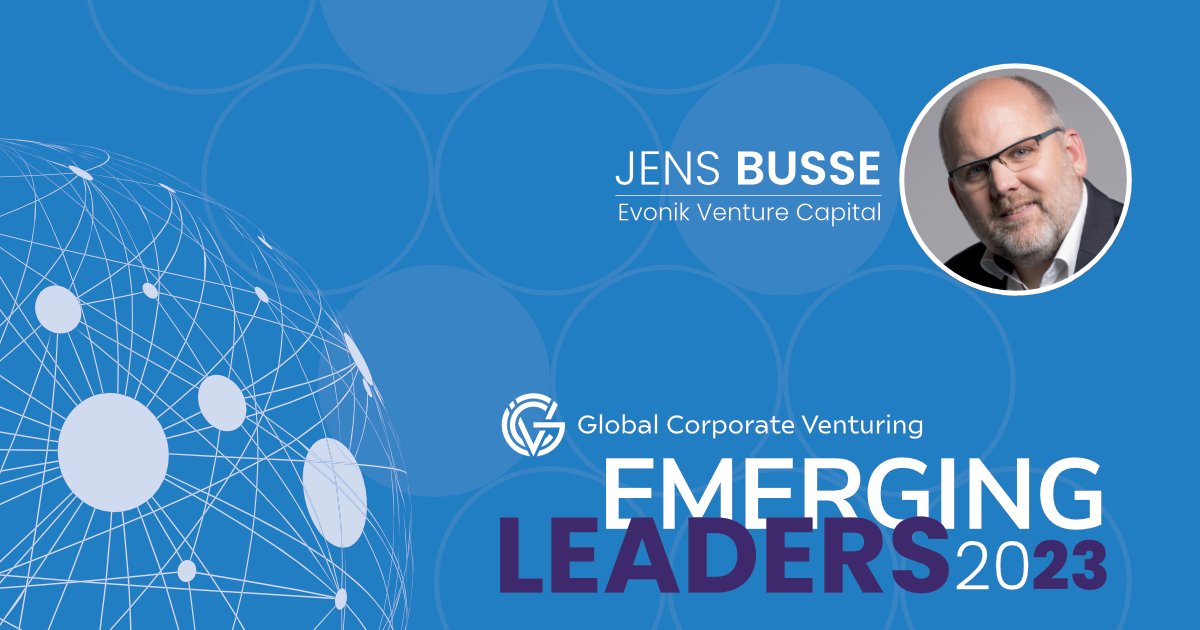 An engineer with more than 20 years of experience in the chemicals industry, Jens Busse is usually the one on the Evonik Venture Capital team that coordinates the technical due diligence on startups. A long-time Evonik employee, who worked in process technology and strategic R&D before moving to the venture capital unit eight years ago, he initially found the move into the investment space a challenge.
"Knowing what happens in the fundraising process, which are the right investors, these were all a new topic for me and the learning curve was steep," he says. As a longtime company man, however, he's exceptional at connecting startups to the right parts of Evonik and using corporate expertise to help portfolio companies.
"As a corporate investor, I have 33,000 colleagues I can ask if I don't understand the technology or market-related aspects of a startup. Due to my time in process technology at Evonik and then in the strategic R&D department I have a huge network," Busse says.
Evonik's venture capital unit has made more than 50 investments since it was founded in 2012. It has become progressively easier to convince colleagues to take a chance on startups with disruptive ideas, Busse says.
Busse is heading the recently launched €150m Evonik Sustainability Tech Fund. "The investment decisions are taken in close alignment with our corporate sustainability department, to anticipate and actively drive future developments." Busse is interested in sectors such as polymer recycling, hydrogen economy and renewable carbon technologies.
The hardest part of the CVC role for him is having to break bad news to founders.
"As a board member, there are sometimes difficult decisions to make, and even when preparing investment decisions, we sometimes conclude that we do not invest for strategic reasons, even if it is a strong technology," he says.
The best part is discovering new technologies that have a strong environmental impact and fits into
Evonik's growth strategy. Busse takes an active part as an industry expert and jury member in several conferences, including Cleantech Scandinavia, Cleantech Forum Europe and TechTour and finds them great places to see emerging technologies.
---
See the full list of Emerging Leaders 2023 here.
Maija Palmer
Maija Palmer is editor of Global Venturing and puts together the weekly email newsletter (sign up here for free).