From nuclear energy to measuring blood pressure with a smartphone camera, these are the ideas and startups showcased at the GCVI Symposium.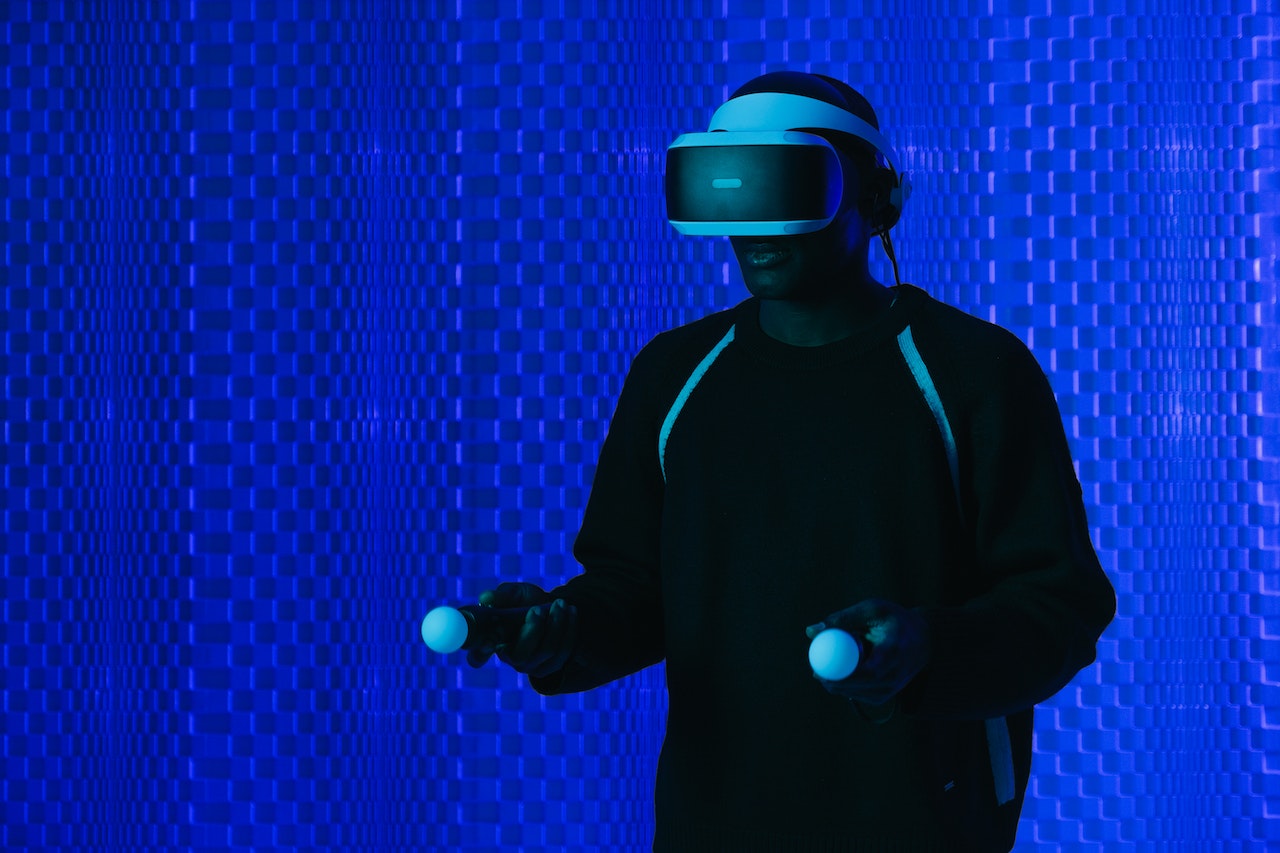 Keeping your ear to the ground for new innovations and emerging technologies is all part and parcel for being a successful corporate venturer. And with the GCV Symposium taking place this week, we wanted to draw special attention to the wealth of startup talent that is going to be showcasing with us over the next week.
Day 1: The best of SETsquared
Showcasing on the first day (June 20th) is a selection of high-growth, high-tech companies who have been selected from SETsquared's portfolio.
SETsquared is a world leading business incubator and unique enterprise partnership between six research-led UK universities. The showcase will exhibit 20 of the most exciting businesses in the portfolio, with specialisms that include tackling the microplastic crisis, developing cost-effective and easy to use robots, and reversing the ageing process.
Transforming the workplace
The way we work has transformed entirely in the past 3 years, and trying to imagine what the workplace will look like in 20 years is difficult. But looking at some of the technology being developed within this small sample, the potential is exciting.
Virtual Reality training for dangerous and high pressured scenarios is being developed by Cineon Training, cost-effective robots with easy-to-use software can take on boring and repetitive tasks through Innovo Robotics' tech, and SpatialCortex Technology has created a wearable bio-mechanical solution that will reduce workplace injuries.
When it comes to workplace security, Truu has developed a passwordless process that combines strong identity proofing, presence, biometrics, and behavioural markers in one continuous engine, while Cyber SiARA uses cognitive AI to protect businesses against disruptive bots. Senseful AI is also using AI for the B2B marketplace, teaching it's AI how language works to de-code business concepts for adaptable use cases. Read the full profile.
And when it comes to personal finance, Good With is an app that helps manage your financial wellbeing alongside managing your money. Using an AI assisted money coach, it caters the advice to each user's specific needs, empowering them to make better financial decisions.
A greener future
Sustainability remains a key global issue, and many of the startups on our list are facing it head on. envoPAP is creating sustainable packaging out of agro-fibre agricultural waste, while Naturbeads has created an innovative way to substitute small plastic beads used for cosmetics, paints and other uses.
Verv is tackling the energy consumption associated with air conditioners and heat pumps, and Our Rainwater is helping homes reduce their waste water by developing downpipe connection schemes. Waste water is also a concern for Wase, which turns waste water in bioenergy and eliminates the environmental pollution caused by untreated water.
Decarbonising buildings is a focus for Natural Building Systems, which makes hemp and timber construction panels that remove more carbon from the atmosphere than they use in being made. Read the full profile.
Disruption is the best medicine
Advances in medical science and technology is always an exciting topic, and the showcase will be no exception. Lifelight has developed a technology that can measure blood pressure, heart rate, and respiration rate within just 40 seconds using only a front facing phone camera. Read the full profile.
Another progression in quick diagnostics, Siloton has developed a remote monitoring service for age related macro degeneration – loss of sight. The state of the art technology could save the sight of millions of over 60s.
Milbotix has created 'smart socks' that detects signs of agitation and stress in people who have difficulty communicating, and Oxford Brain Diagnostics is analysing the cell structure of the brain to support drug development for Alzheimer's and other neurodegenerative dieases.
Another exciting biotechnology is Senisca. It's targeting both age-related diseases and the aesthetic signs of ageing with RNA-based therapeutics to reverse cellular senescence.
Lighter, faster, stronger
Tackling fundamental engineering problems by reengineering the drivetrain for the first time in over 100 years, New Motion Labs has created a chain drive that's transforming performance cycling, e-mobility and industrial applications.
iCOMAT is enabling the next generation of vehicles to be lighter and more sustainable. Their patented lightweighting process (that is material agnostic) is changing the way composites are designed and produced.
Day 2: The best of the portfolio
The companies showcasing on day 2 have been handpicked by Global Corporate Venturing's Leadership Society. They represent some of the most cutting-edge technology and innovative products in the world right now, from developing new technology to recycle plastics, to functional chewing gum for boosting energy or teeth whitening.
Finding the energy
New and sustainable energy sources are key to our hopes for the future. They're also big business, with five startups in the showcase having energy as their focus. Tokamak Energy is developing affordable, competitive, nuclear fusion energy (read the full profile here) and nT-Tao provides clean, flexible, and scalable nuclear fusion tech that will enable the world to sustainably meet its energy needs and decarbonisation goals. The impact potential is immense. Read more about nT-Tao.
GeoPura is also offering something huge. It uses renewable energy, normally solar or wind, to create hydrogen and hydrogen-based zero-emission fuels. From start to finish the process is clean and carbon free – the only by-product is pure water. Read our full profile.
Creating energy is one thing, but storing it is another. Less than 1% of the daily energy used in the US can be stored on the grid. XL Batteries wants to solve this by aiming to bring widespread electrochemical storage to the grid for use anywhere, anytime
Improving sustainability while cutting business costs is a winning combination – Wind Catching Technology's system can create the power of 25 wind turbines while taking up a fraction of the space, and Qpinch is transforming waste heat from industrial processes into useable energy . Read our full profile of Qpinch.
Captains of industry
Disrupting industrial processes can mean massive gains, and this area is well represented in our day two showcase. 9T Labs is replacing heavy metal parts with lightweight fibre composites that are just as strong, and AIS Field provides innovative and cost-effective inspection services and solutions, specialising in power plant outages and refinery shutdowns 'turnarounds'.
Pushing the world of 3D printing forward, AM Technologies is a digital post-production technology platform that automates the manual and costly steps associated with legacy 1.0 'low volume and prototyping' post-processing, and enables functional 'high-volume end-use parts' production in 3D printing. 
Any business with a high heating or cooling demand could use the expertise of HT Materials Science. World leaders in smart heat transfer fluids, it's patented product enhances the heat transfer of a base fluid by more than 15%, making HVAC systems instantly more efficient and sustainable.
Even the safety gear worn by industrial workers is ripe for disruption. Mobilius Labs' patented two-way bone conduction headset fully integrates into safety helmets, creating the potential to completely eliminate the need for handheld radios.
Investing in your health
Some of the showcase companies are doing truly exciting things in the health and wellness space. Huma Therapeutics use patient wearables and other mobile devices to integrate health data from existing hospital databases completely securely. The usage of AI in health is an emerging trend – Ultromics has created an AI-enhanced platform for detecting cardiac amyloidosis, and Ieso Health's AI-driven evidence-based mental health solution aims to democratise access to mental health therapy at scale.
An idea so simple it's surprising it doesn't already exist, Blockhead has created a low-calorie functional chewing gum that helps users achieve a specific aim, whether it's an energy boost, increasing vitamin intake, feeling calmer or even whitening teeth. Feel vitamins are taking the mystery out of supplements by creating a completely natural, no additives supplement range, eliminating all unnecessary ingredients.
Driving insights
Connected vehicles are all well and good, but with the recent demise of Wejo, making something useful out of the data can be a difficult problem. CerebrumX is solving the issue; using artificial intelligence and its deep learning platform, it makes sense of the large volumes of data created by connected cars. Read our full profile.
Uhnder is another startup focusing on this area. Revolutionizing automotive and automated mobility, it's digital automotive radar detects a rich, 4D environment, that can 'see' and track thousands of objects, processing their height, speed and distance. It sees what the human eye can easily miss when safety matters most.
Business critical
Simplifying the complex process of verifying and performing due diligence on other businesses (Know Your Business or KYB), Detected has created a global end-to-end KYB platform, meaning users can access a global network of data providers as well as a dynamic front end UI which allows collection of information directly from business owners.
Modernising the difficult issue of business documents in a remote world, Confidencial offers a fully integrated document encryption and activity tracking solution. The solution retains document formatting and integrates with typical business applications – a seemingly small win but one that can have a massive impact on the day-today workings of pretty much every business in existence.
Utilising AI to simplify business processes, Pienso is the UI for AI. It uses large language AI modelling to build bespoke solutions for unique business applications.
Maintaining sustainability
As always, sustainability is a key area for growth and innovation, and Interface Polymers is tackling a widespread problem that's pretty high up on the list of global priorities – the creation and recycling of plastics. It simplifies the processing of plastics such as mixtures with polyethylene or polypropylene. At the same time, its technology makes it possible to recycle such plastics, thereby solving one of the biggest problems in the recycling process. Read the full profile.
Is it possible to create something out of thin air? OXCCU uses CO₂ and renewable energy to make fuels, chemicals and plastics, acknowledging the benefits of hydrocarbons while removing their climate impact.
Levidian is another startup aiming to solve the climate crisis. It's patented decarbonisation device cracks methane into its constituent atoms to produce hydrogen and graphene, two substances that could revolutionise how the world works. Levidian has a vision of a net-zero world powered by hydrogen and built on graphene.
As investors seem to be moving away from the creation of meat substitutes, Mosa Meat is tackling the problem of meat's carbon footprint (and arguably solving the moral issue to boot) by using cell cultures to produce meat, dairy, and seafood products, requiring bioreactors instead of grasslands and other natural resources. Read the full profile.