Software made by UK-based Lifelight gives you a health assessment based on the phone camera measuring the "micro blushes" of your skin.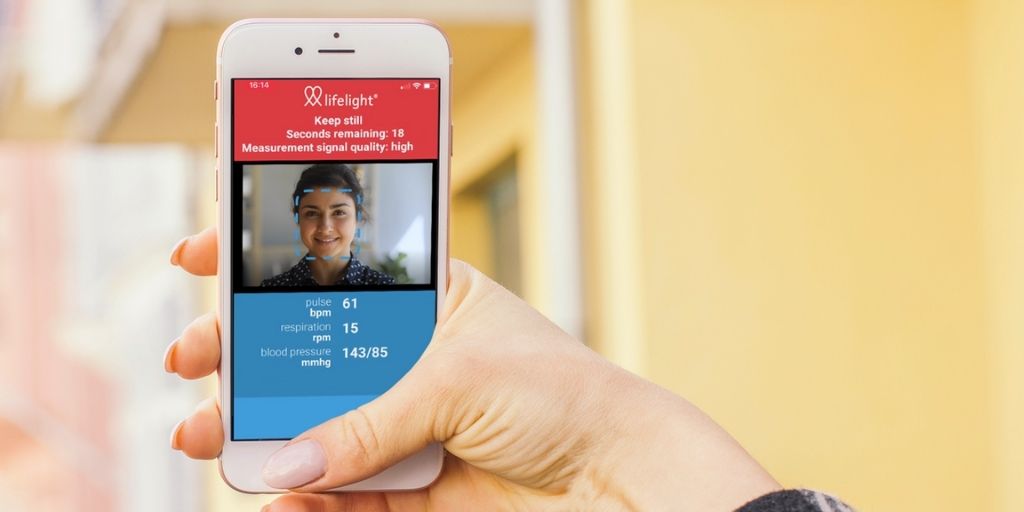 Some 46% of adults with hypertension are unaware that they have the condition, according to the World Health Organization (WHO). Given that, unchecked, the condition can lead to a stroke getting people aware and monitoring their blood pressure is crucial.
People don't typically own a blood pressure cuff, or understand how to interpret the readings they would get from it. But what about using a smartphone?
Lifelight, a UK-based startup, is creating cloud and smartphone-based software that scans a patient's face through a front facing phone camera and uses that to track and measure their blood pressure, heart rate and respiration rate in 40 seconds.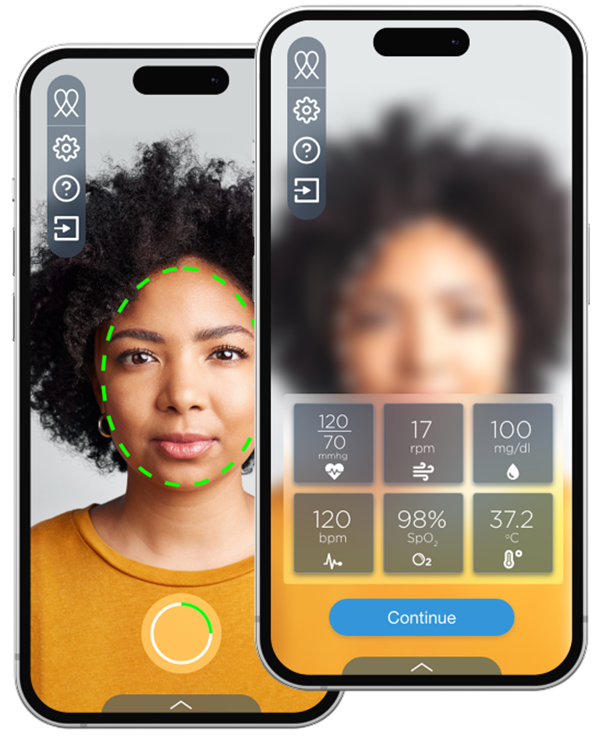 The technology is based on rPPG – remote photoplethysmography. This is the similar to the technology used in PPG used in finger pulse oximeters, which uses infrared light to measure the circulation of blood. The Lifelight technology takes it one step further, being able to do this without any contact needed, by reading the "micro blushes" of a person's skin that happen every time their heart beats.
The patient's details are compared to LifeLight's clinical data set to determine the patient's risk.
Laurence Pearce, the chief executive officer and founder, says that Lifelight's focus on software and clinical approach has set it apart from its competition.
"Our main competitor is the blood pressure cuff but our product has eliminated the need for physical hardware in personal health monitoring," he says, "Our clinical approach to developing our software has also set us apart as we have conducted 6 clinical trials, 25000 measures and tested on 12,500 people of all skin tones."
Pearce says that the company prides itself on being inclusive focusing on factors such as race, equity and digital inclusion when building their software. "Racial diversity is important to us because our product needs to work for all regardless of skin tone. We also allow our software to work on smartphones from over 10 years ago so it can work for people who cannot afford the latest iPhone," he says.
Cardiovascular disease is the highest cause of mortality in the world, with one person dying every 33 seconds in the US alone, with hypertension being the leading cause of cardiovascular diseases. This is why LifeLight views patient monitoring as vital.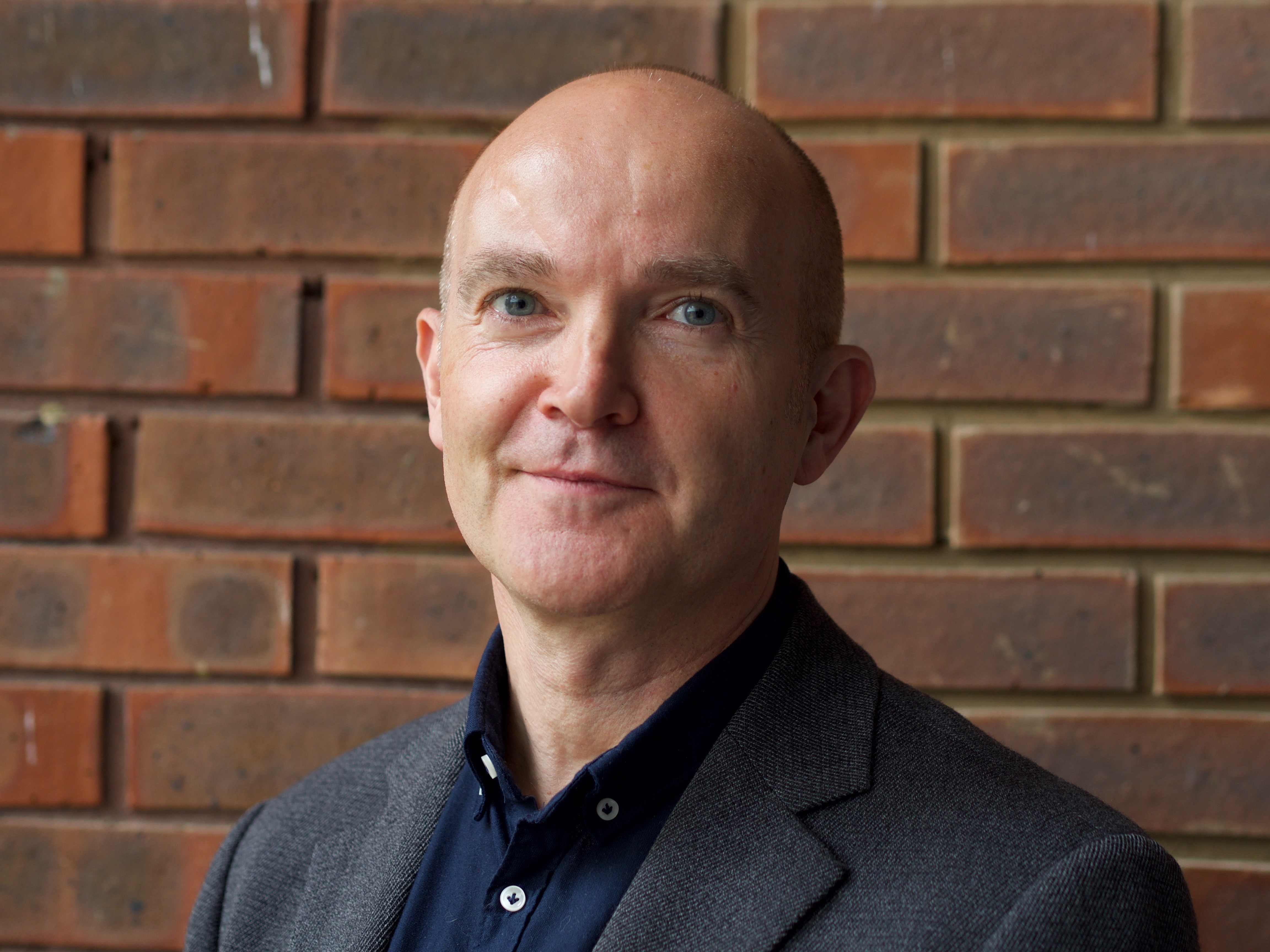 "Major health diseases need constant monitoring and at the moment this is not happening for hypertension sufferers," says Pearce, "We are trying to take away any issues with access and diagnosis by meeting people online to do something quite natural to people now which is to look at your phone."
He continues: "We are taking away the friction caused by hardware devices like cuffs to help empower and motivate people as well as reduce costs for patients and healthcare services."
Pearce founded LifeLight back in 2018. He had previously served six years as an associate for GE Healthcare Partners, a subsidiary of the multinational conglomerate General Electric and was the founder and chief executive officer of the digital health innovator Xim.
The health tech funding climate
Pearce says that the strain on healthcare systems has led to the rise in a range of healthcare startups. "Conventional healthcare is expensive, difficult to change and has been strained massively through the pandemic. So, people need to think in new ideas which typically come from startups," he says.
He also says how the digital explosion in recent years has helped further enable healthcare innovations. However, Pearce says that finding initial funding as a medtech startup can be challenging.
"We have received a lot of funding through grants and government loans," he says, "We have also had to plow deeply into scientific and health research grants rather than relying on conventional investment models in the early days."
He continues: "When you are creating new technology, there are a lot of risks which investors want to see you de-risk. In addition, market and conventional fits pose a problem for any startup trying to get its footing."
Other notable startups include Lantum, a UK-based workforce management platform for healthcare providers, which has raised a total of $28.8m in funding, with corporate backers including the US-based medical facility Cedars-Sinai.
Investment and finding corporate backers
Lifelight has raised $10m to date, having recently secured a $1.5m grant from SBRI Healthcare, a National Health Service (NHS) affiliated programme that empowers new innovative businesses.
Other notable investors include venture firms such as Plug and Play and SetSquared. "We won a competition with Plug and Play in Munich which helped form our partnership with the pharmaceutical corporation Novo Nordisk. Plug and Play have also provided us with mentoring and valuable partnership," says Pearce.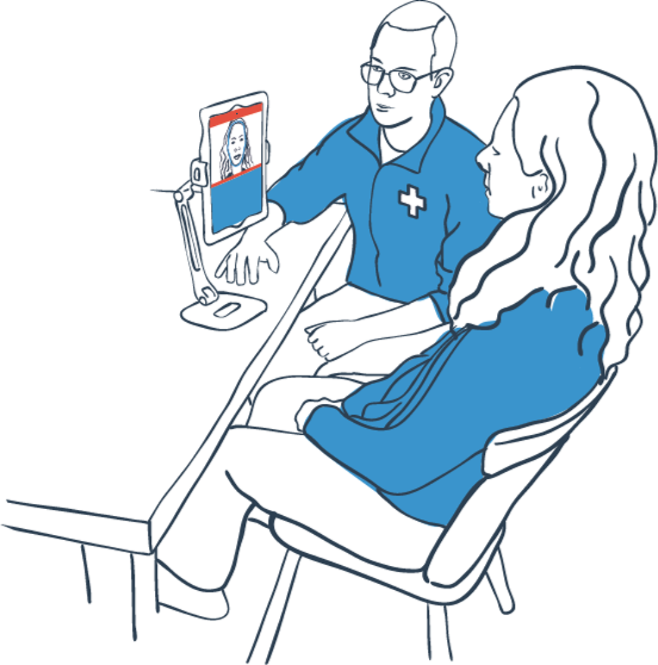 LifeLight has no corporate investors yet but the company recognises the importance of having these businesses on board. "LifeLight has matured from developing our medtech product to seeking massive commercial scaling. The logical way to achieve this is through a partner based model from a corporation," says Pearce.
It does have relationships with corporations such as Microsoft and Novo Nordisk, who have provided expertise and introductions.
"Microsoft has been very useful for opening doors to other partnerships within the UK and globally, especially with remote patient monitoring partners," he says, "We have also had discussions with Novo Nordisk who are excited about our technology's ability to educate patients around cardiovascular diseases and identifying people with high blood pressure."
LifeLight is actively searching for corporate investors for later funding rounds.
"A corporate investor would be perfect for the next stage of our company, especially to join for our series A round," says Pearce.