A new breed of artificial intelligence startups are moving from basic automation into new areas of creativity. Here are some of the key names and their corporate investors.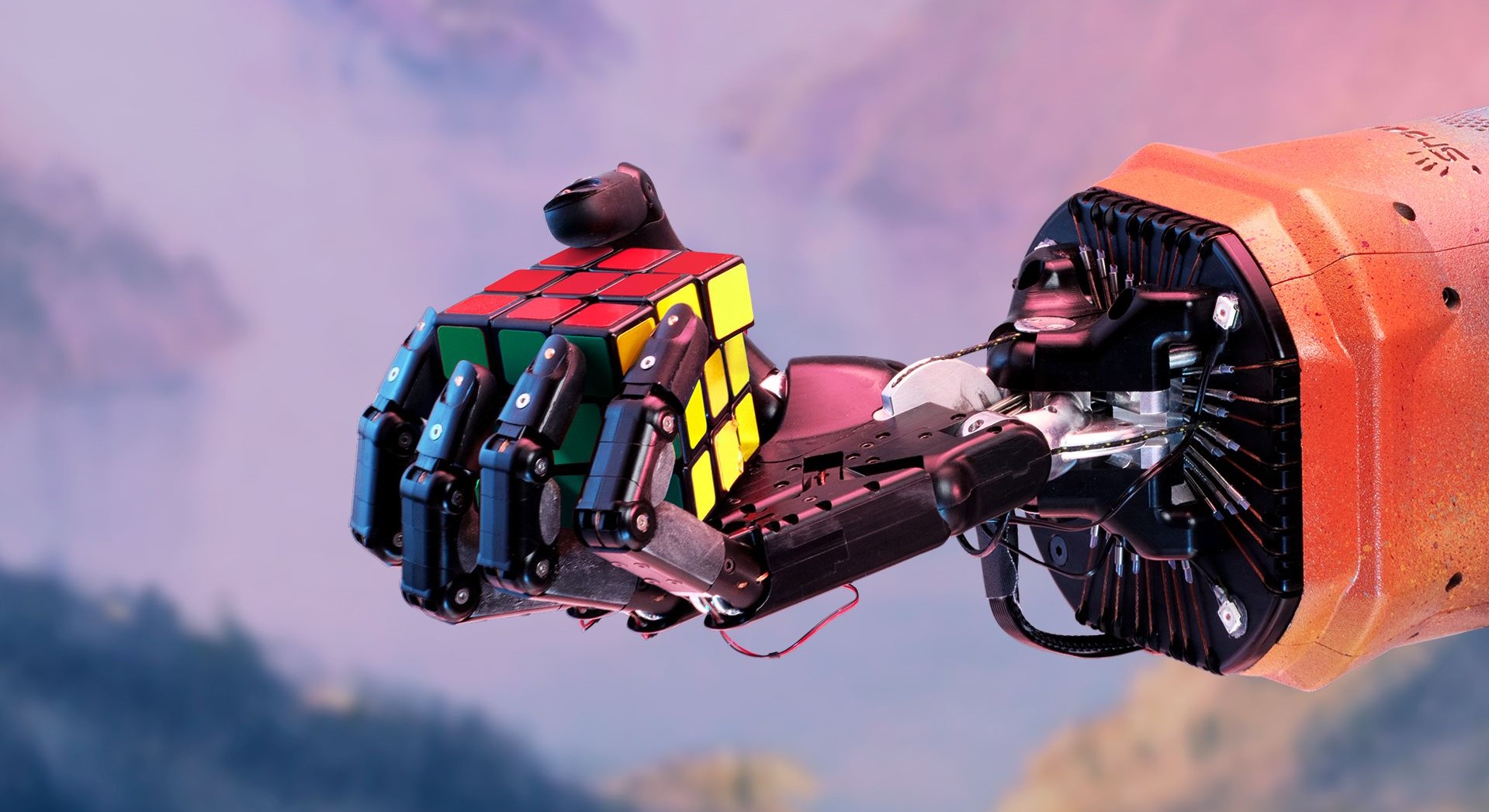 First it came for the factories and the call centres, then it started eyeing taxis and doctors' surgeries. Now, artificial intelligence is targeting the creative industries. Here are some of the areas AI startups are moving into and which corporates are backing them.
Writing
AI technology developer OpenAI dropped intelligent chatbot tool Chat GPT six weeks ago and its progress shocked onlookers. Not only can it match traditional bots in conversation, it can improvise, remember and create in ways that had previously been beyond their reach.
Chat GPT's presence is already being felt: New York has banned its use in public schools and Australian exam boards have vowed to go back to pen and paper. It has limitations: it's weak for anything post-2021 and is still prone to basic errors, but the tool feels like a big step forward, particularly for areas like generating advertising copy.
The hype around Chat GPT has also been beneficial for its creator, OpenAI. It received $1bn in funding from software producer Microsoft in 2019 and recent reports have suggested the corporate may invest another $10bn, possibly at a $29bn valuation. It also announced plans for a commercial version dubbed ChatGPT Professional this week.
OpenAI isn't the only player in the area. Jasper has also created a generative AI bot, and it secured $125m in series A funding from investors including marketing software provider Hubspot in October at a $1.5bn valuation. If both Jasper and OpenAI feel like new kids on the block, Grammarly has been around since the 2000s and has raised some $400m for its free online writing assistant, at least some of which went to YouTube ads you've probably seen.
Art
The other very noticeable area AI is moving into is art, with OpenAI's Dall-E tool capable of creating images using specific prompts for content and style.
Its quality relies on the depth of input and there are some of the same uncanny valley features traditionally associated with AI art. But the latest version, Dall-E 2, released in April 2022, can produce diverse imagery using the same prompt.
Outside of OpenAI, several startups are working on their own specialist art generation tools, many of which are being used for purposes such as NFT creation, though none have pulled in corporate funding yet.
Australia's Nightcafe allows users to make detailed vivid art and apply specific art styles to existing images but has recently run into issues with moderation standards. Lensa went viral towards the end of 2022 with an app that uses AI to create stylised avatars based on selfies.
Moving away from traditional art, deepfake technology has made great leaps forward in recent times. Wombo's app enables people to make videos of celebrities lip syncing to popular songs while Deep Voodoo, the startup launched by South Park creators Trey Parker and Matt Stone, raised $20m from the Creative Artists Agency-backed Connect Ventures last month.
Video and Audio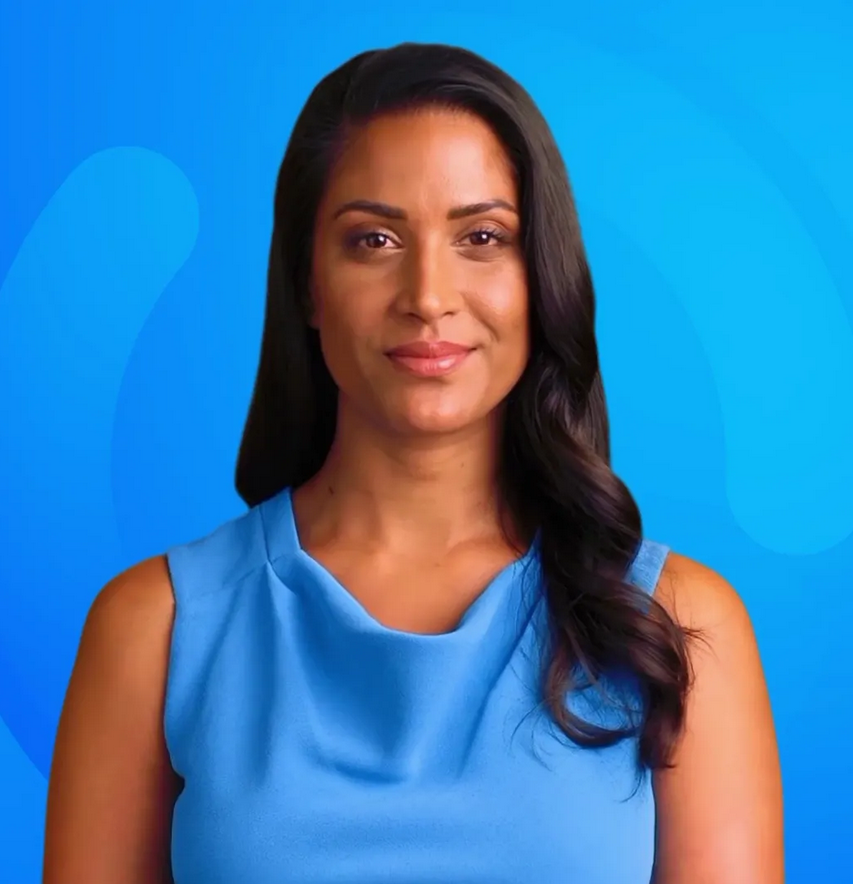 Synthesia is the creator of a digital platform that lets users create their own videos, choosing artificially generated avatars as hosts and inputting text that can be spoken in a range of styles and accents while adding music and onscreen visuals.
The company received $50m in a late 2021 series B round featuring GV (AKA Google Ventures). The software is intended for corporate training or marketing videos but the model is also being applied to audio broadcasts.
Alforithmic has built a similar product that's tailored solely to audio and, more specifically, audio ads or podcasts.
Crowd Media paid $1.3m for a 10% stake at the start of 2021, and although the smaller amount indicates a less developed product, AI is arguably more suited for an audio-only tool right now as there is less scope for it to appear unnatural.
Music
Perhaps the position of AI in music can be exemplified by Endel, the developer of a neuroscience-influenced tool that creates personalised electronic 'soundscapes' to help users concentrate, relax or sleep (where appropriate), reminiscent of the white noise playlists which have been so successful on streaming platforms like Spotify.
Aiva's AI music creation app is weighed more heavily on the composition side and is intended to help users make soundtrack music for media such as games. Boomy, meanwhile, runs a community where members can use its AI tools to create original music and be paid for it by streaming services, while Moises enables disparate parts of tracks to be isolated and changed.
Most of these startups are getting corporate interest too. Amazon's Alexa Fund took part in Endel's 2020 series A round and its total funding stands at more than $22m. Aiva picked up $1.7m from Netease, an internet group with interests in audio streaming and gaming, the same year, while Boomy reportedly counts Warner Music Group among its backers.
Other Areas
The more creative side is what generally comes to mind when we think of the 'creative industries', but AI is also moving into less heralded parts of professions traditionally thought of as human territory.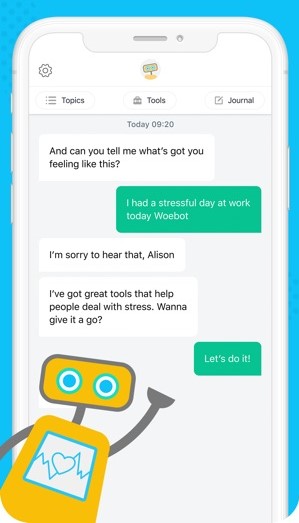 Cala has built an app where users can enter information to come up with their own fashion designs using its AI technology, then use it to handle fulfilment and logistics. It received $3m in a 2020 seed round co-led by Maersk Growth, part of shipping group Maersk. Styleriser is yet to get substantial funding but it's the creator of a virtual stylist which makes fashion recommendations based on a user's skin tones.
Although OpenAI released its own 3D modelling tool last month, Sloyd's app applies AI to automating the process, letting artists take big shortcuts in making and rendering models for games or online platforms. Online gaming platform Overwolf helped it pull in $670,000 in funding a year ago.
The aptly named Woebot raised $9.5m from pharmaceutical group Bayer's Leaps by Bayer unit in March last year to support the expansion of its AI-based behavioural health app. The company, which has secured over $123m altogether, combines AI with natural language processing and traditional therapy approaches to help patients with tools to manage anxiety, remembering past conversations to inform later suggestions.
Bloomberg Beta was among the investors in a September seed round for JusticeText, the operator of a content analysis app tailored for legal practices. It's capable of going through large volumes of audio and video evidence and transcribing speech to save time on research, an especially important tool when you have a heavy caseload and you're working in an overburdened legal system.
What's Next?
Although AI is still at a relatively early stage in its takeover of the creative industries, its capabilities seem to be accelerating and, in many cases, the technology looks ready to begin working with humans in areas such as generating advertising copy, analysing media or creating simple music.
In theory, the upper limit of AI can only be decided by its developers, particularly if it can dovetail with new forms of data or other emerging technologies.
Combine it with a robotic arm or 3D printer and you can create original sculptures. Feed in large volumes of architectural data and see what kind of building the program can devise. Voice recognition technology could potentially help generate natural-sounding vocals to go along with instrumental music.
The pace at which that happens may depend on whether AI can overcome the uncanny valley that makes a human brain recoil, and whether creativity is deemed a priority use ahead of more readily automatable areas such as medical diagnostics or product inspection. But given the tight economic margins in the arts, it may be a matter of time before we're all competing against a computerised rival.
Lead image courtesy of OpenAI