Frontier Airlines, Volaris and Wizz Air - none of which were CVCs two months ago - helped the startup raise $50m, but their purchasing power might end up being more important to the company's future.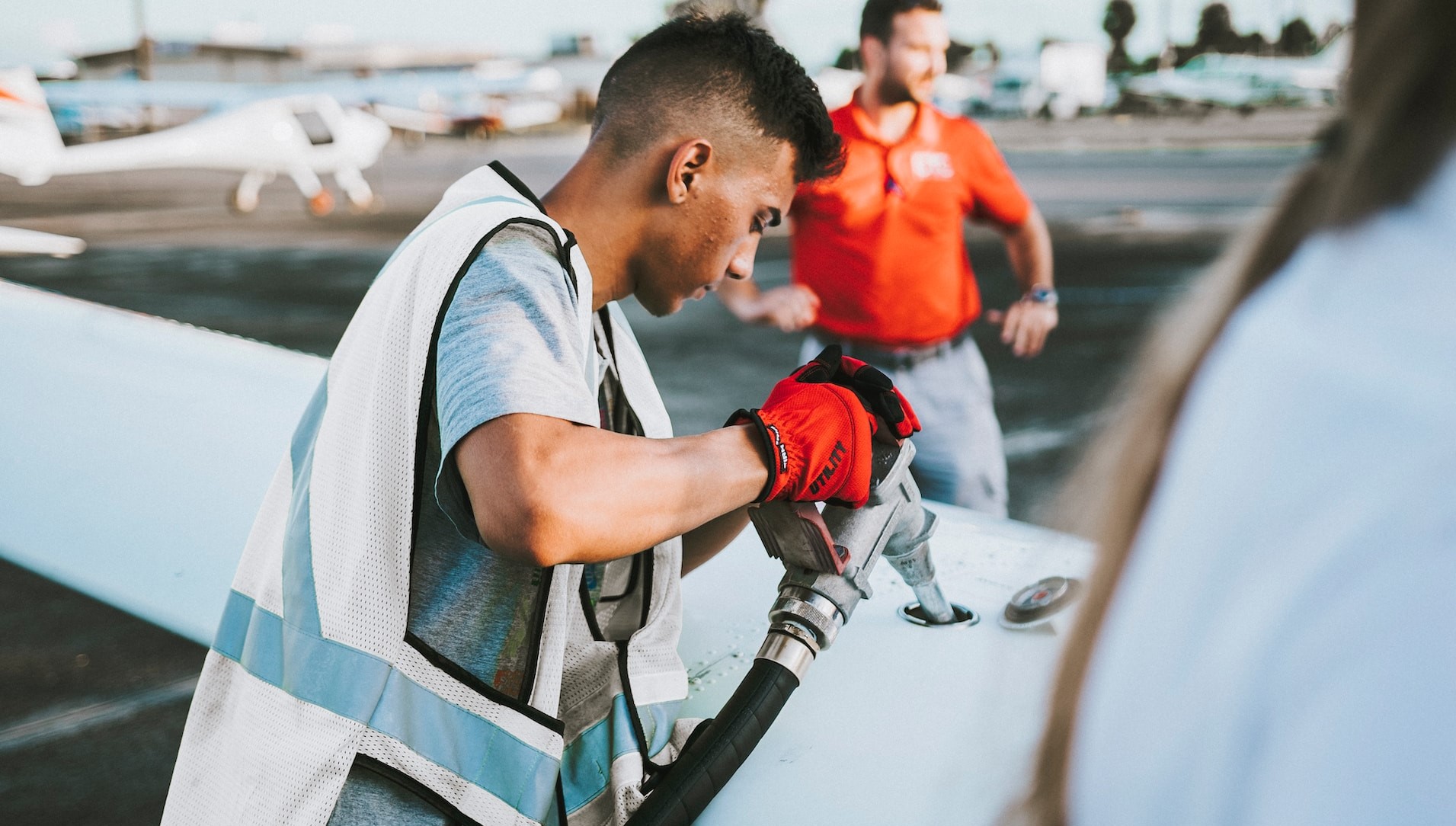 Three budget airlines contributed to a $50m funding round for sustainable aviation fuel (SAF) developer CleanJoule this week, as emissions targets for the industry bring in more corporate investors and buyers.
US-based Frontier Airlines joined Mexico's Volaris and Wizz Air, an air carrier headquartered in Hungary that serves more than 40 countries, in the round, which was led by private equity firm Indigo Partners.
Trade body the International Air Transport Association resolved in late 2021 to reach net-zero carbon emissions for the passenger aviation industry by 2050, an aim shared by Frontier, Volaris and Wizz.
Sustainable aviation fuel can be sourced from a range of areas, from cooking oil to green hydrogen to carbon taken from industrial emissions or drawn directly from the air. It can be blended with existing fuels and used on aircraft. Different estimates suggest its use could reduce jet fuel emissions by between 75% and 85%.
CleanJoule is working on sustainable fuel derived from sources of waste biomass such as agricultural residues. It will use the cash to further develop its technology in a bid to make it more cost-effective – sustainable aviation fuel on average costs more than double conventional jet fuel. The company claims its product has 10% more energy density than competitors and is the only sustainable fuel that does not need to be blended with petroleum jet fuel.
Along with their equity investments, the three airlines signed binding agreements to buy a total of up to 90 million gallons of CleanJoule's fuel. The round is the first corporate venture capital deal to be disclosed by Volaris and Frontier, while Wizz made its first CVC investment last month when it provided $6.2m for Firefly, a UK startup seeking to convert sewage into biofuel. Wizz said at the time it expected to buy up to 525,000 gallons of Firefly fuel from 2028.
Air carriers are playing a crucial role in helping to fund alternative aviation fuels. JetBlue's corporate venture arm has backed Air Company, which is converting carbon dioxide to jet fuel, and Universal Hydrogen, which transports hydrogen fuels to airports. The former deal, sealed last September, came alongside a commitment to buy 25 million gallons of fuel, part of a bid by the air carrier to take its carbon emissions down to net-zero by 2040.
Only 0.1% of United Airlines' fuel is SAF, but it made an even bigger commitment in February, launching a $100m Sustainable Flight Fund with partners including Air Canada and Boeing, adding to existing investments such as biofuel refinery Next Renewable Fuels and Dimensional Energy, a developer of a process that transforms carbon dioxide and water into usable ingredients for fuel.
If United has its own decarbonisation agenda, so do CleanJoule's investors. Frontier already claims to be 'America's greenest airline' by prioritising fuel efficiency, while Volaris revealed in December it was seeking a SAF supplier that could fuel flights between the US and Mexico, a role CleanJoule may end up filling.
In addition to its CVC investments, Wizz agreed last month to begin buying sustainable aviation fuel from petroleum supplier Cepsa from 2025, part of a strategy to sign offtake agreements with future fuel suppliers in a bid to cut carbon emissions by 25% for each passenger by 2030, on its way to net-zero 20 years later.
The biggest issue facing SAF producers like CleanJoule is that they need to scale their production capacity significantly in order to meet demand and make their product cost-competitive. Raising equity funding is important for that so, while air carriers are useful investors, being able to show prospective institutional investors the demand is there, could mean more, which is why securing purchase agreements as part of these rounds is important.
On the other hand, the airlines need to actively begin using SAF, as opposed to buying token amounts through a book-and-claim process so they can get carbon credits. A deal for 525,000 gallons may sound like a lot, but when a 747 uses almost 40,000 gallons for an 11-hour flight and United uses some 2.7 billion gallons a year, it doesn't add up to an awful lot five years from now.
The biofuel sector has already shown this is possible: Repsol invested $170m in Enerkem last year and is partnering with the startup on construction of a large waste-to-methanol plant in Europe. Aviation fuel may not be far enough along for these big offtake agreements yet, but air carriers are going to need to be there as buyers as well as investors if it's going to meet its potential to cut flight emissions.