Air Canada, Boeing, GE Aerospace, JPMorgan Chase and Honeywell are joining as limited partners to help decarbonise a notoriously hard-to-abate industry.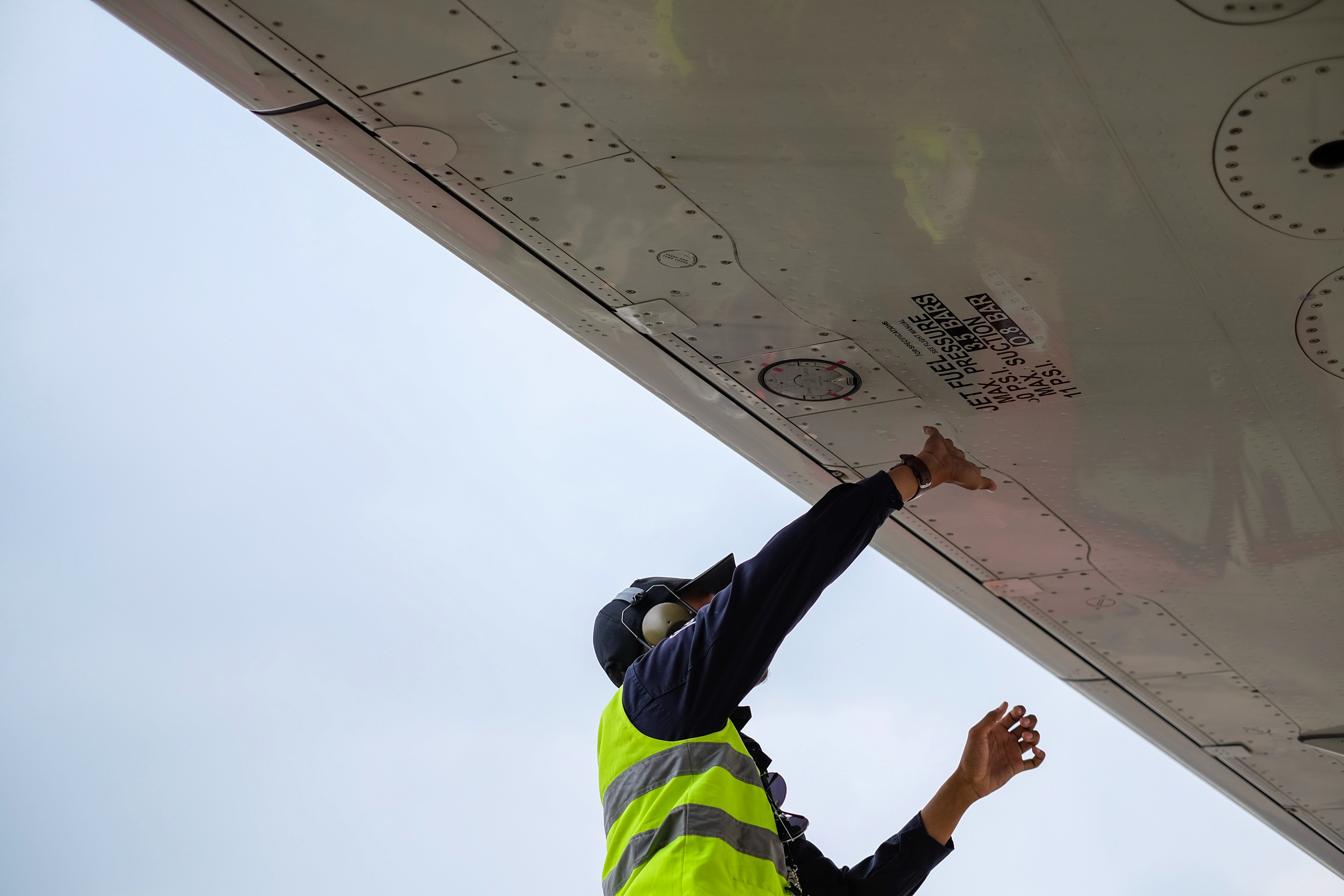 United Airlines Ventures (UAV) launched a new $100m fund to invest in sustainable aviation fuel (SAF), flanked by corporate heavy hitters as the firm welcomes external limited partners for the first time.
Dubbed the United Airlines Ventures Sustainable Flight Fund, the fund will be the first to exclusively focus on technologies that advance or accelerate sustainable jet fuel, a top priority in an industry notoriously difficult to decarbonise.
Whereas the existing fund has United as the sole investor, this time it will be joined by anchor LPs: Air Canada, Boeing, JPMorgan Chase, Honeywell and GE Aerospace. UAV will act as the fund manager and will seek additional investors to expand the size of the fund going forward, UAV unit chief Andrew Chang told GCV on the Global Venturing Review podcast. The unit will spend up to 12 months bolstering the new fund's investor ranks.
For context, global demand for jet fuel in 2019 stood at over 90 billion gallons, and some 98% of United Airlines' carbon emissions come from jet fuel. Alternative fuels can have feedstocks like oils, greases and alcohol, mostly derived from organic or waste material, but there is only so much capacity in nature for those inputs. Novel feedstocks need to be found to effectively address the problem.
All of UAV's existing SAF investments are being rolled over into the new fund – these include companies like Next Renewable Fuels, Cemvita and Dimensional Energy. Its other investments – related to aerospace, eVTOL, energy storage, traveller experience and anything else – will continue under the auspices of its existing fund.
"A fundamental approach to UAV has always been [that] it takes a coalition, it takes a syndicate to work together and collaborate. It is on all of us to lend our experience and knowledge and infrastructure," said Chang, emphasising the different resources that a varied investor base can bring to a startup.
"You're not limited to just the businesses of an airline. You now have access to OEM, manufacturing, other technology and R&D know-how, and financial services."
Having more investors on board also means the new fund will be able to make bigger investments. Whereas before it would make investments of roughly between $1m to $20m, its new financial firepower will allow it to bump that to between $5m and $10m on the lower side, up to around $25m at the upper end.
The fund, which has a GP-LP structure, will deploy its capital over five years and have a total duration of 10 years. UAV already has a team dedicated to SAF investment, which will become the investment team for the new vehicle, and there are plans to bring on at least three more people, according to Chang.