Advances in gene sequencing technology and computational power are giving researchers and healthcare professionals an increasingly detailed view of how the human microbiome works. It is creating new opportunities for startups. These are some of the ones to watch:

Altis Biosystems
Based in: US
Founded: 2015
Funding to date: $4.46m
Altis Biosystems is a US-based developer of RepliGut in vitro platform, a form of stem cell technology that recreates the human small intestine and colonic epithelium for microbiome research and disease modelling.
Christopher Sims, the startup's president, co- founded the company with Nancy Allbritton and Michael Biron in 2015. Sims also founded life science companies Cell Microsystems Inc and Intellego Inc, which have a combined net worth of $359.13m.
In August 2020, the UNC-Chapel Hill
Biomedical Engineering Department spinout
raised $3.2m from RTP Capital and Hatteras
Ventures. In total it has raised $4.5m.
It received the National Institutes of Health
research award for the commercialisation of
RepliGut and the creation of its microfluidic
organ-on-chip human colon mimicker.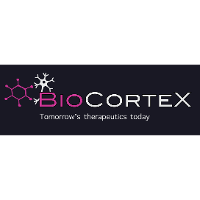 BioCorteX
Based in: UK
Founded: 2021
Funding to date: undisclosed
BioCorteX plans to change the relationship between bacteria and medication by developing a clinically validated and knowledge-driven human microbiome
platform. Its product, CarbonMirror uses AI to simulate how microbiota interact with therapeutics, helping de-risk pre-clinical trials.
The UK startup, launched in 2021, hopes to usher in a new era of tackling resistant cancers by altering the patient microbiome before chemotherapy. Cofounder Nik Sharma worked for 10 years as a neuroscientst at UCL, while cofounder Mo Alomari was the European AI hub lead at carmaker Rolls Royce.
BioCorteX has yet to disclose its total funding. It has developed four AI engines that have successfully produced 100,000 of previously unknown drug microbiome interactions and delivered several potential therapeutic options.
Based in: US
Founded: 2018
Funding to date: $3.4m
BiomeSense is a US-based spinout of the
University of Chicago developing microbiome precision medicine. The company is developing a "smart bathroom unit" that can collect stool samples for ongoing analysis, creating a more complete picture of the gut microbiome.
It was founded in 2018 by Kevin Honaker and Jack Gilbert. Honaker is skilled in STEM commercialisation and served as a consultant at Healthscape Advisors for three years. Gilbert is a global leader in microbiome research. He co-founded the Earth Microbiome Project and the American Gut Project. Biomesense has raised $3.4m in funding, with its latest round in 2019 when the spinout raised $2m in seed money from venture capital firms including BioX Clan and SOSV's biotech accelerator IndieBio. The funding has been used to complete Biomesense's prototype biosensor and data modelling platform.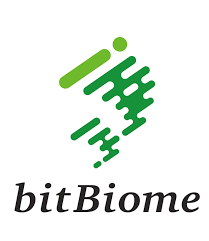 Bitbiome
Based in: Japan
Founded: 2018
Funding to date: $8.06m
Bitbiome, a spinout of Waseda University, has developed a single-whole genome analysis platform that targets microbes and analyses microbiomes to understand disease-linked microorganisms. This technology removes the need to cultivate cells, which are commonly used in traditional microbiome assays.
Masahito Hosokawa, the spinout's chief scientific officer, founded the company in 2018. He has more than eight years of research experience in the application of novel microfluidic tools for single cell genomics. He was awarded The Young Scientists' Prize in 2019 by the Minister of Education.
The spinout has raised a total $8.06m. Its last funding round was in 2020 when it raised $6.6m in a series B round. The University of Tokyo's Edge Capital Partners, Universal Materials Incubator and the Japan Science and Technology Agency participated in the round.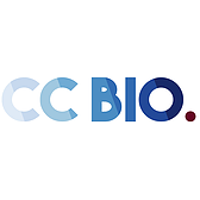 CC Bio
Based in: UK
Founded: 2012
Funding to date: $1.22m
UK-based CC Bio develops microbiome editing technologies that harness enzymes derived from bacterial viruses to locate and kill disease-causing bacteria. Its drug discovery platform Zeus allows for the engineering and editing of the microbiome with surgical precision.
David Corcoran and Matthew Cummings co-founded the startup in 2012 to enhance the potential of the therapeutic microbiome. Both founders acquired doctorates in the scientific field: Cummings majored in synthetic biology and microbiology, and Corcoran has a PhD in medical chemistry.
CC Bio has raised a total of $1.22m. In 2021 it raised $1.05m in a seed funding round. Investors in that round included CMS Ventures, the corporate venture arm of medical company China Medical Systems, the UK government agency Innovate UK and venture capital firm Sana Capital

Holobiome
Based in: US
Founded: 2015
Funding to date: $1.3m
Holobiome, a US-based company, has begun uncovering the link between gut microbiome and mental health. The startup has capitalised on epidemiology and animal studies research to create one of the world's largest collections of human gut microbiome. This will be used to produce new treatments and next-generation prebiotics for brain and nervous system
disorders such as autism.
Philip Standwitz, Mike La Fleur and Kim Lewis launched Holobiome in 2015. Standwitz did research on bacterial cultivation and gut-brain axis at Northeastern University. Since its launch, the startup has raised a total $1.3m.
Japanese venture capital firm Corundum
System Biology contributed $1m to support
Holobiome's two year research. Johnson &
Johnson recently announced a partnership with the startup to help develop prebiotics for infant and maternal immune health.

Juno Bio
Based in: UK
Founded: 2018
Funding to date: $251k
UK-based Juno Biome provides at-home test kits to help women understand their vaginal microbiome. The data is being is being used to form a better understanding of recurrent health conditions such as bacterial vaginosis.
Co-founder Hana Janebdar discovered the
much-needed opportunity to close the gender health gap while working as a biologist in the microbiome industry.
Janebdar and fellow co-founder Leighton Turner organised a management team of vaginal microbiome experts including Gregory Buck, the principal investigator on the NIH-funded Human Vaginal Microbiome Project.
Juno Bio has raised a total of $251,000 in funding. Its main investor is venture capital firm Acequia. The company also raised an undisclosed seed funding in 2019. Illumina Accelerator, a part of US biotech company
Illumina, participated in that round.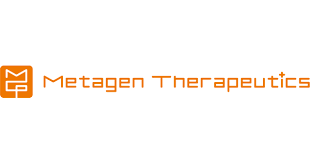 Metagen Therapeutics
Based in: Japan
Founded: 2020
Funding to date: $1.68m
Japan-based Metagen Therapeutics is developing A treatment known as intestinal flora transplantation. It uses faecal microbiota to predict the safety and efficacy of a drug.
It will help develop Japan's first gut microbiota bank. The startup was formed by Japan-based venture capital firm Fast Track Initiative and the venture arm of Keio University.
Co-founders, Taku Nakahara, Dai Ishikawa, Shinji Fukuda and Takuji Yamada, established the company in 2020. They worked in the biosciences and gastroenterology departments at their respective universities.
Since its launch, Metagen Therapeutics has raised $1.68m (¥90M). Its last funding round was in 2022 when it raised $1.02m in a pre-series A round, with participation from Japanese investment company Jafco.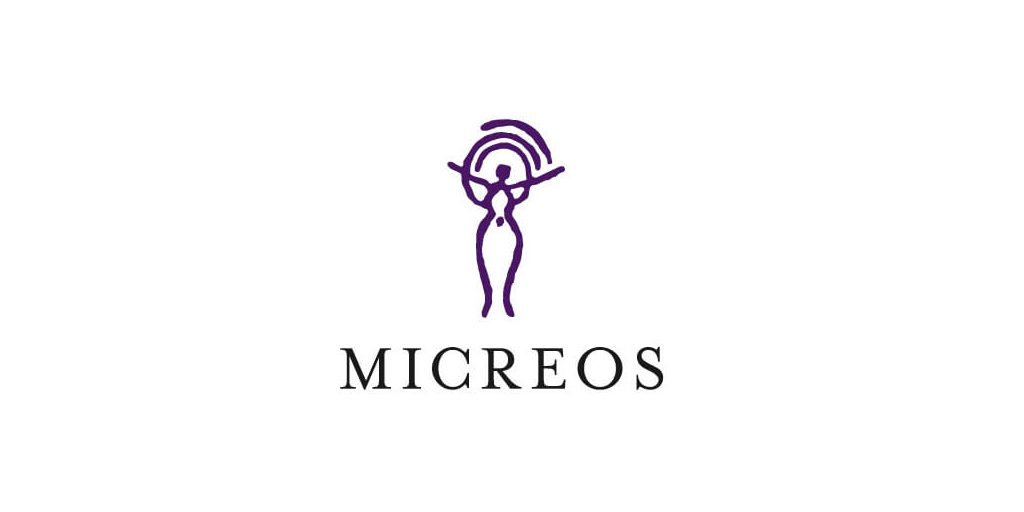 Micreos
Based in: Netherlands
Founded: 2005
Funding to date: $102m
Micreos is a Dutch biotech company developing a sustainable alternative to antibiotics. It develops an endolysin called Stapefekt, which selectively kills only harmful bacteria. It is incorporated into its skincare brand Gladskin. Gladskin is used to treat inflammatory skin conditions such as acne and rosacea.
The startup was founded in 2005 by Mark Offerhaus and Hans-Poul Veldhuyzen van Zanten. Matt Regan, chief executive, has 30 years of experience in drug discovery and development.
The startup has raised a total $102m. Its most recent funding round was in 2022 when it raised $26.5m. Altria Ventures, the corporate venture arm of tobacco products group Altria, backed the company. Investors include the European Innovation Council and Dutch accelerator ScaleUpNation.
MRM Health
Based in: Belgium
Founded: 2020
Funding to date: $14.8m
The Belgium-based biotechnology company MRM Health focuses on treatments based on human microbiomes.
The company's main target is inflammatory bowel disease. It recently developed a platform that provides differentiated microbiome consortia therapeutics for a variety of diseases. The startup was established in 2020 by Sam Possemiers, who was a managing director at Ghent University spinout ProDigest, which specialises in customised solutions in the food and pharmaceutical markets.
MRM Health has raised a total of $14.8m, with its last funding round occurring in 2020. Du Pont's corporate venture arm, Du Pont Nutrition & Biosciences, and Belgian investor Ackermans & van Haaren participated in the last undisclosed round. The company partners with Du Pont Nutrition and Biosciences to jointly develop therapies for metabolic diseases.

ResBiotic
Based in: US
Founded: 2020
Funding to date: $3m
ResBiotic is a US-based startup developing
prebiotics to treat lung cancer. The company has developed a drug dubbed resB Lung Support, which is a blend of anti-inflammatory herbs and prebiotic strains that target the gut-lung axis. It has been shown to reduce neutrophilic inflammation in sufferers of chronic respiratory illnesses.
The company was founded by C. Vivek Lal, a scientist at the University of Alabama, in 2020. Lal, who serves as the startup's chief executive, developed ResBiotic's formula at
the university's Microbiome Lab.
ResBiotic has used the $3m it raised in a seed funding round in 2021 to create evidence-based treatments that can be made accessible to the general population. The lead investor in the round was Timberline Holdings, a US
private equity firm that invests in sectors ranging from real estate to healthcare.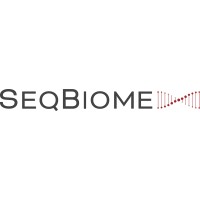 Seqbiome
Based in: Ireland
Founded: 2019
Funding to date: $20k
Seqbiome, a spinout of University College Cork, uses microbiome research to provide technical and scientific services through sample processing and sequencing data
analysis. The data aims to provide insights into gut microbes linked to health conditions. It can also be used in sectors such as agriculture and sports.
Seqbiome was launched in 2019 by microbiome experts Marcus Claesson, Paul Cotter and Brad Wrigley, who together have published more than 350 papers on the topic.
Claesson also serves as the company's chief executive and is a principal investigator at the APC Microbiome Institute at the university.
The startup has raised $20,000. Its last funding round was in 2021. The investors were not disclosed. The company was also selected in 2021 to take part in PepsiCo's Greenhouse Accelerator programme.