Being from a small country with few resources, Doral Energy has had to innovate fast. Its CVC is no different.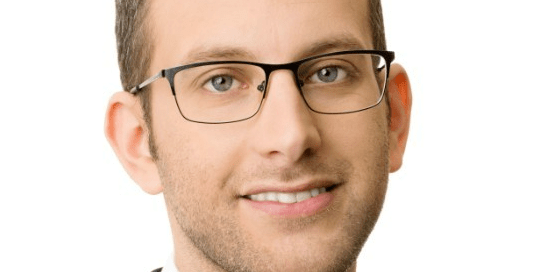 Listen to the full conversation with Roee Furman on the Global Venturing Review podcast.
Scarcity, like necessity is, as they say, the mother of invention – and innovation. As an energy company in Israel, a relatively diminutive landmass with few natural resources, Doral Energy has had to innovate and diversify in order to grow. Not only is it focused entirely on renewable energy in a region where the vast majority of energy companies are reliant on hydrocarbons, but its corporate venture capital unit, Doral Tech-Energy Ventures (Doral-Tech), does things a little differently, too.
"Israel is very small," says Roee Furman, managing director and head of Doral-Tech. "You can cross from south to north in approximately eight hours by car and west to east in approximately 90 minutes."
This has led Doral, the parent company, to focus on up-and-coming segments, such as agrivoltaic projects –the co-location of solar panels with existing agricultural land.
He said: "We have around eight to 10 research programmes on different crops on different installations and different settings."We are collaborating with professors and researchers in agriculture to see how we can optimise and coexist the two in one project."
The same innovative spirit exists within the venture unit, something Furman made sure of.
"At my interview, I told the board that I wanted to make sure of three things before we embark on this journey," he says. "First, that we move fast if needed, because this is the only way we will be relevant in this industry. Second, that we have patience because these things take time. And third, that we are willing to take some risks, especially at early stages – since Doral is essentially entrepreneurial by nature."
Young and wide portfolio
Founded early last year with an initial budget of around $15m, Doral-Tech's first year has made the most of a modest budget that has since been doubled by the mothership with an additional $15m, according to Furman, and is currently expanding further as it heads into its third year following the establishment of numerous initiatives.
These extend beyond just the equity investments to also include accelerators, boot camps and venture-building capabilities. Like a growing number of CVCs, Doral-Tech's operations are multi-layered – the primary being its regular equity investments, of which it has done more than a dozen since its inception.
Its portfolio includes sustainable battery materials producer Ascend Elements, hydrogen electrolysis technology developers Verdagy and H2Pro, and solar-plus-storage technology developer Yotta Energy, among others. Energy storage is heavily represented in the CVC's portfolio, a composition resulting from the need to balance an intermittent inflow of renewables from different sources.
Furman says: "I used to joke that we make money from the sun or from the wind, but the sun shines for only a few hours a day, so having energy storage systems to store energy from the daytime and discharge during night-time has become very crucial in the transition towards renewable energy."
Extended life
The potential that comes with renewables also comes with a catch –the materials that make the systems are often thrown away once they reach the end of life. An investment in a company such as Ascend Elements, which focuses on upcycling batteries to make new ones, is aimed at alleviating that.
"When I pitched [Ascent Elements] to my IC, I started by saying: We are a green company, we are part of the green wave of renewable energy companies, but we created a new problem. We are going to buy a lot of energy storage systems and we need to be part of the solution, as well, because these batteries will probably end up in landfills at their end of life,"says Furman. "Supporting companies such as Ascend Elements is a crucial part, not only from the environmental, social and governance perspective, but also taking the leadership and responsibility from end to end, from
deployment up until the end of life."
Hydrogen –the new kid on the block, whose potential has been talked about for years, but which has gained traction during the past three years –has been another focal point for Doral, as it looks to diversify not just into "green electrons", but also into "green molecules".
The versatility of hydrogen, and the growing addressable market for it, makes it an attractive proposition for its decarbonisation potential across myriad industries. Applications such as fuel for transportation, ammonia production and replacement for natural gas in manufacturing processes –such as steel or glass – have energy companies tripping over themselves to tap the sector.
Furman says: "As a corporate, we decided to dive into this business as well, because it can provide new growth for the corporate – but, more than that, we wanted to be there at the beginning.
"We know there are some unsolved questions and there is the learning curve of the industry and understanding how the green hydrogen economy will evolve."
On another planet
Perhaps the most interesting portfolio company, however, aims its focus beyond the bounds of Earth.
Helios, which also happens to be the first female-co-founded company Doral-Tech has invested in, is developing technology to extract metals and oxygen from the moon and Mars to provide materials for space missions and, at some point, to sustain extra-planetary life.
Like many space exploration companies, Helios' research has also led to discoveries that can benefit us on Earth. "Through research on how to produce oxygen on the moon, Helios found a very interesting and novel way to produce green steel at a very low temperature and with very low energy consumption," says Furman.
Beyond the direct investments, the CVC has struck partnerships with some of the premier technical universities in Israel, including Technion and Bar Ilan University, with which it incubates and funds applied research programmes that can later be spun off. It also focuses on what Furman describes as building the ecosystem – this means creating boot camps and accelerators aimed at helping individual would-be entrepreneurs, such as academics and scientists, who have potentially valuable intellectual property, but lack the know-how or common lexicon to communicate with investors.
It also means striking institutional partnerships with the likes of financial services firm Bank Hapoalim and 8200 Impact –the latter being the accelerator arm of 8200, an organ of Israeli military intelligence – with whom Doral-Tech set up what was the first programme in the country for climate and energy tech startups. There is also a separate collaboration with the European Innovation Technology Institute to put together a boot camp for growth-stage startups across the EU and Israel.
Being involved in this very early stage of startups brings benefits that simply investing does not, such as being able to shape the practices and personnel of a company. Some investors, says Furman, will meet startups and want to bring in a new chief executive and move the current one to the chief technical officer role, or will feel that a startup needs stronger business development capabilities. It is harder to do this during a seed or series A round, but if you incubate a company, you can bring on the team you want from the start and save yourself a headache down the line.
Showcasing the technology
Doral does not have an R&D capacity. It is not a technology developer, but a project developer –and a prolific one at that. Therein lies its differentiation –with more than 15GW of renewable energy projects under development and 500 projects in commercial operation in Israel, Europe and North America, Doral has plenty of room for startups to potentially trial and show off their wares.
Furman says: "We have so many projects in different places, in different stages and in different capacities. So when we speak with a startup, the main question we ask is what do you need? What do you need for us to showcase the technology?"
For Doral-Tech, the best way to engage a new startup is with no strings attached –a plain vanilla approach that does not lock the portfolio companies into anything, but leaves the door open for subsequent collaboration with Doral business units. "I would prefer doing a plain vanilla investment, without engaging with any side letter or this type of thing today, but leave it to the business unit to do whatever it feels it wants and needs with the startups, but we will definitely set the stage and build the bridge."
To this end, an important part of any pitch to the investment committee, says Furman, is illustrating what type of budget would be needed to start developing projects with the startup. Getting most of that approved –usually around $1m-$2m –helps get the young company's foot in the door, with the subsequent integration between the startups and Doral's business being factored into Doral-Tech's KPIs.
"I measure my team on that. How many engagements did we do with the business units? How many actual contracts or memorandum of understanding did we sign? And we are helping to facilitate that proactively," he says.
The CVC has more long-duration storage, fusion energy, energy trading and asset optimisation software in its sights, as well as more diversification into green molecule generation, with the hope that stronger financial VCs will enter the Israeli ecosystem with the appetite to collaborate with corporate VCs.