The Israel-based startup has created nutrition bars aimed at reducing stress and a smartwatch app that tracks stress levels.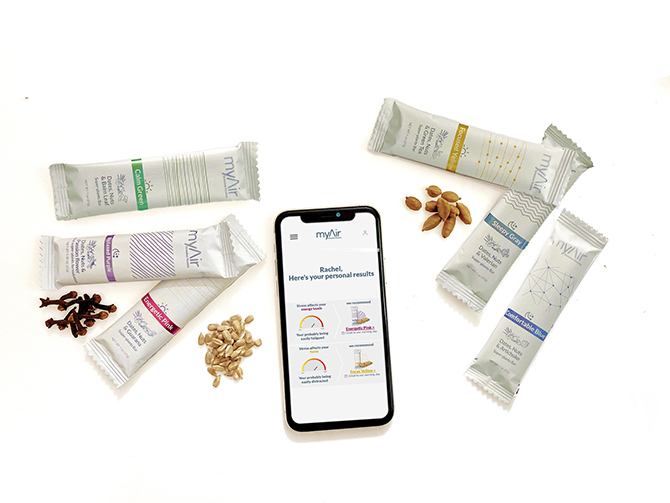 What is the biggest growing silent killer in the world? Disease? Famine? Wrong.
In fact, chronic stress is slowly being considered one of the fastest-growing causes of death. The American Institute of Stress says that 120,000 people die every year due to work-related stress alone.

But it is unlikely to be listed as a cause of death because of its association with other serious health complications, such as cardiac arrest, cancer and suicide. To address the problem, the food market has begun experimenting with functional ingredients to help alleviate and manage stress symptoms.
Grand View Research reports the functional foods market is expected to reach $586bn by 2030.
Myair is a startup that claims to have found the link between functional foods and stress management. The Israel-based company has developed plant-based nutrition bars that are formulated to combat cognitive and physiological responses to stress.
The bars include adaptogens, natural substances that help the body adapt to stress, in this case ingredients like passionflower and ginseng. These connect with receptors of the central nervous system to counteract the effects of stress. They help calm the body down, and reduces anxiety, promoting better sleep and sharpening focus, the company says.
Alongside the nutrition bars, Myair has created an app that tracks users' stress and provides insights, personal metrics and recommendations on what bars and other actions are needed to improve stress levels.
Rachel Yarcony, co-founder and chief executive, describes how her experience at work led her to launch Myair. "I worked for Nestle and fell in love with the food industry," she says. "I was the CEO of a division that sold junk food and then moved to work for Teva Pharmaceuticals.
"I started to suffer from stress. I couldn't sleep at night and wanted to find a solution that did not come from drugs."
Yarcony wanted to use a common human habit that would help alleviate stress. "It is difficult to create a new habit or behavioral change, especially with stress. The best way to create a new habit is to attach it to an old one that you love – and one habit we all love as humans is food.
"So, why not take food as a tool for behavioural change, to manage nutrition and personalise health management? That's when Myair popped into my head," Yarcony says.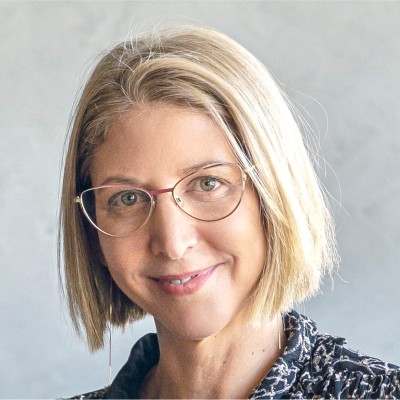 The startup's combination of functional foods and software is what makes it stand out from its competitors, she says. "We know functional molecules can affect our mood. So, based on that research, we created the nutrition bars, which we hope to infuse into beverages, cookies and healthy granola in the future."
Users gain personalised insights based on the physiological and psychological data they put into the app. Generative AI allows users to gain data from a mind cognitive questionnaire.
Yarcony co-founded Myair in 2019 with Dovev Goldstein, chief product officer, and Yarcony. Dovev has 17 years of experience in the startup sector. He founded several businesses, including Vonetize, an Israeli, multi-channel TV platform, which listed on the Tel Aviv Stock Exchange in 2016, at a $4.3m valuation.
Another notable functional food startup is Hey Frida, a producer of healthy snacks containing low glycemic compounds to support people with type 2 diabetes. The US startup received funding from Miami-based accelerator Pareto Holdings.
"People understand now more than ever how important taking care of themselves is. It is essential to everything, which means the food sector can certainly not crash," Yarcony says.
Are functional foods a fairytale?
But the functional food sector faces a credibility problem. Everyday Health News reports many companies with no formal Food and Drug Administration approval claim their products are functional foods.
Ingredients in some of these food products have not been rigorously tested to prove functionality. Phrases such as "added adaptogens that relieve stress" are considered vague and misleading.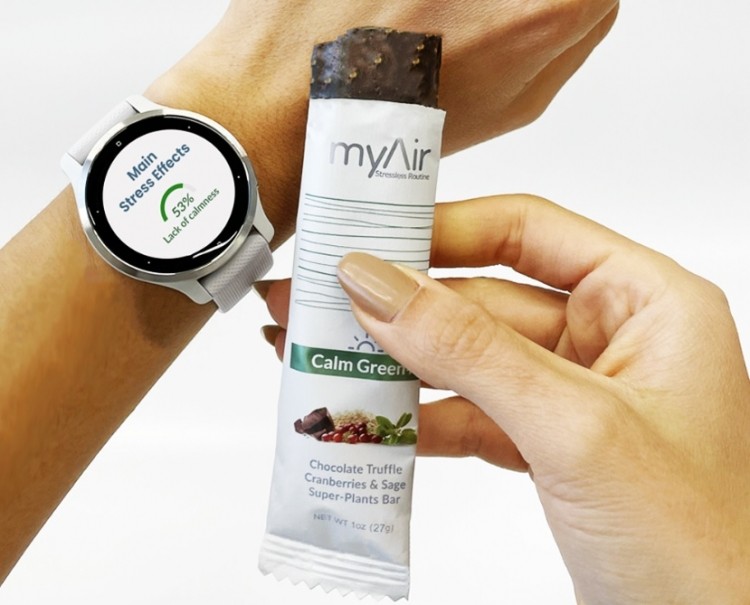 Examples of functional food startups that have inflated their potential include Juicero, a Silicon Valley-based seller of packaged diced fruits and a $400m machine that squeezes the contents of fruits into a cup. Juicero was forced to shut down in 2017 after failing to build a profitable business.
So, can we trust what functional foods say on the package?
Yarcony says that consumers should place their trust in functional food startups as long as they have strong research to back up their claims.
"I am a skeptic myself and I believe you should never claim something that you didn't research prior," she says. "This is why it was important for Myair to conduct so many research formulations of our technology. It is on us to make sure everything we say is research based to prove we can tackle stress effectively."
Corporate backers and guidance
Myair has raised $6m. Its last seed round was in 2021. Entree Capital, an Israel-based venture firm, led the round. Other Investors include Tel Aviv University's venture capital firm TAU Ventures, Plug and Play, and Elah Fund.
Yarcony says the funding has been used to scale AI technology and increase market research in stress functional food properties. "There are two sides to our technology: the formulation and the personalisation of the AI, which we developed through our funding," she says.
"Everything we offer to the consumer is very science based, which is why we rely on our funding so our research can be thorough," says Yarcony.
Myair has no corporate investors because the team felt that these entities would be better suited in later funding rounds. "We did not want corporate investors in our seed round because we wanted our product to be at its best before we pitch it to these companies who can make a real difference to how our technology is made and distributed," she says.
Despite the lack of corporate investment, Myair obtained partnerships with conglomerates such as Garmin, a US-based technology company.
"We did a lot of research with Garmin around smartwatches and they openly acknowledged the solutions that we provided. So, this partnership has been important because we built our research first before forming into great partners," says Yarcony.