From caffeine-infused chocolates to gummy supplements and probiotic drinks, here are startups making waves in functional food industry.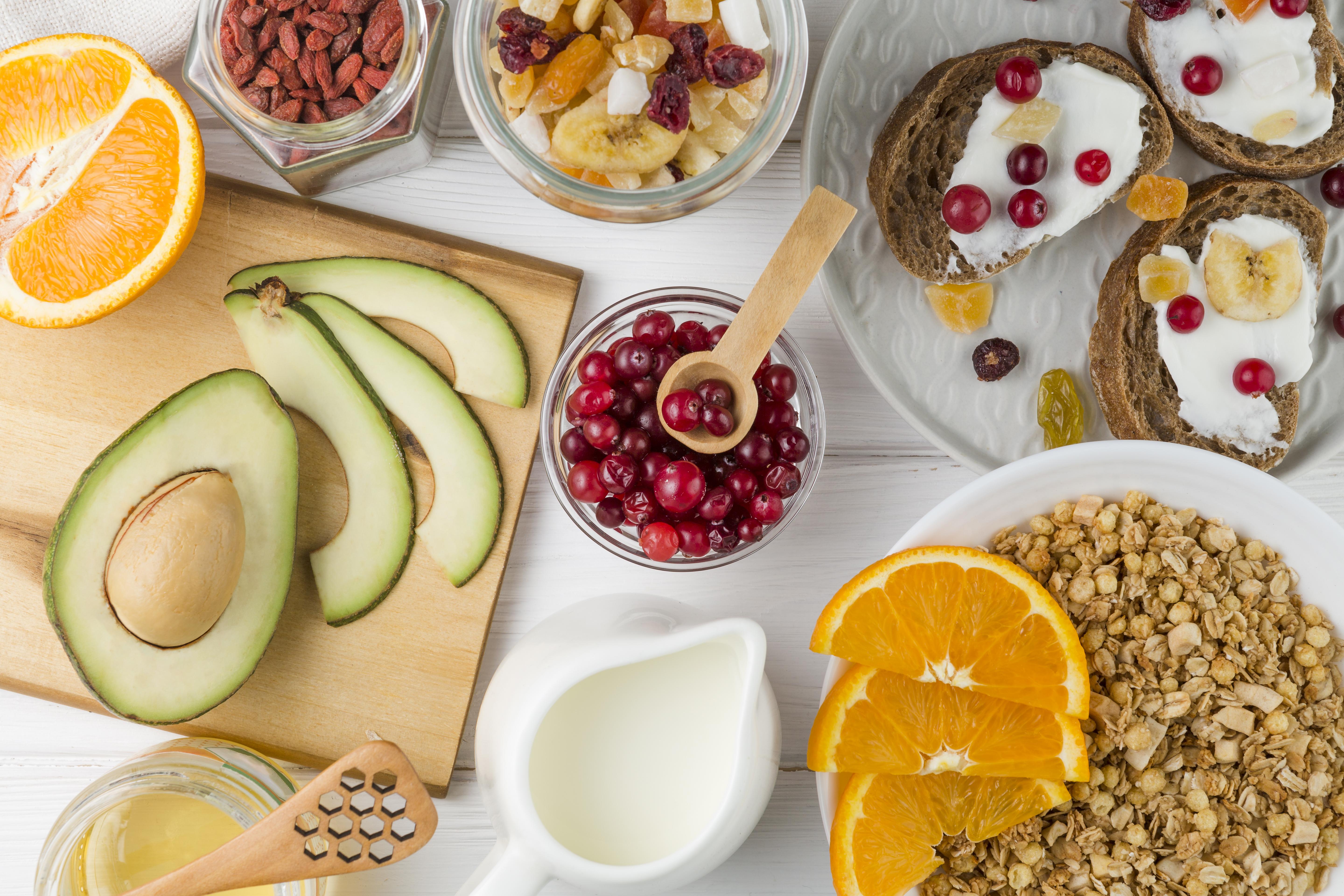 Once considered a pandemic trend has now become a flourishing sector with many new innovations. Here is a list of emerging businesses that have turned heads in the functional food industry. See the full report here: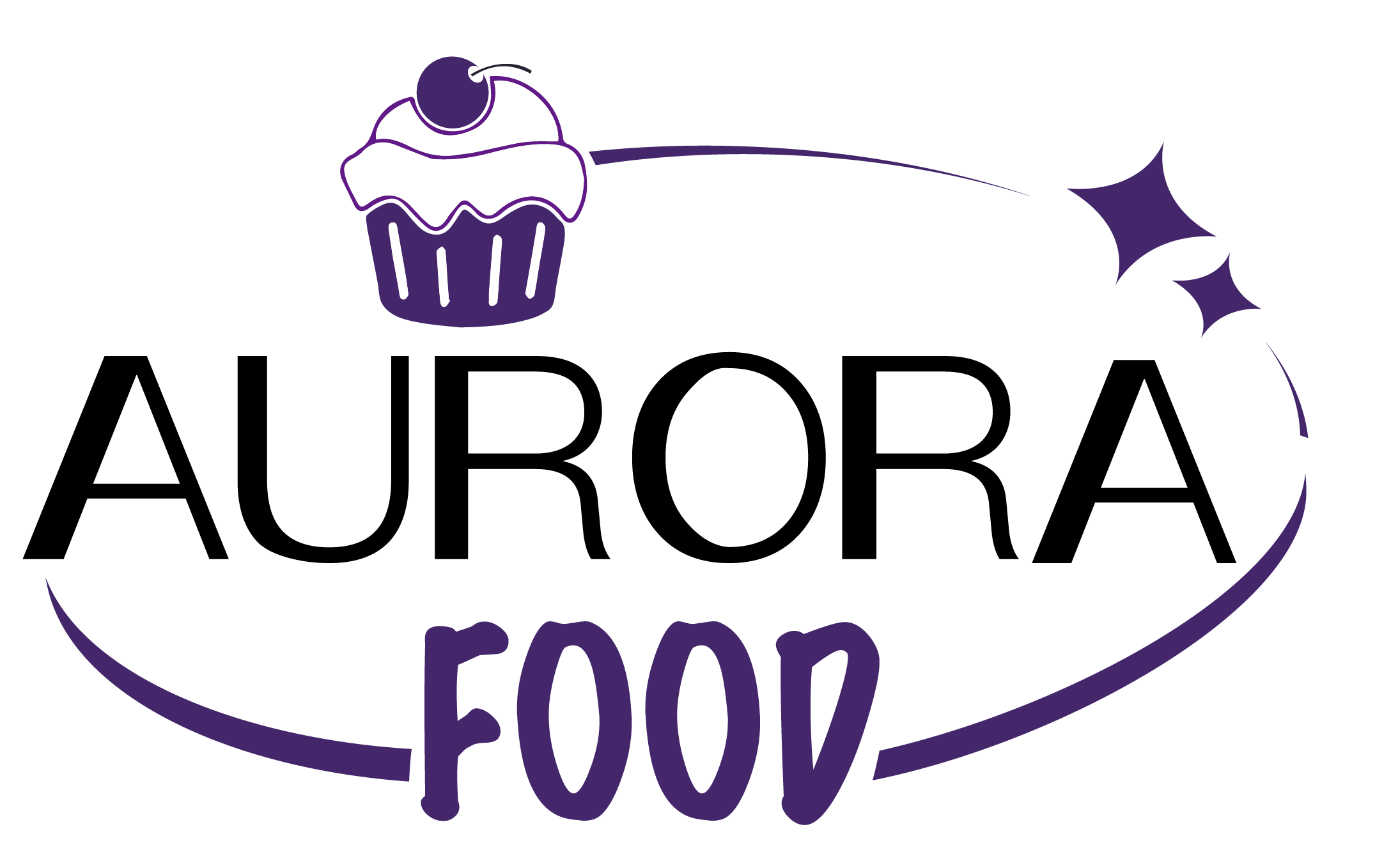 AuroraFood
Based: Singapore
Founded: 2019
Funding to date: N/A
AuroraFood is a Singapore-based developer of bioactive compounds that are added to cereals and berries. The compounds slow the action of the digestive enzymes in the intestines, which allows for sugars and starches to become more digestible.  
The University of Singapore spinout provides diabetic-friendly food choices without compromising on sugar cravings and taste.  
The spinout was founded in 2019 by Jing Gao, chief executive, and Xiaoxuan Jin, chief technology officer. Jin served two years as a researcher at COFCO Corporation Nutrition and Health Research Insititute. Gao acquired a doctorate in food oral processing.  
AuroraFood's funding is undisclosed, but it did close a seed funding round in 2020. The startup is backed by the China-based venture capital and accelerator firm Brinc. AuroraFood also exhibited at Innovfest Conference. In 2021 it began launching its waffle premix for the bakery industry. 

Perkii
Based: Australia
Founded: 2016
Funding to date: $4m
Australia-based Perkii produces a targeted release probiotic drink that controls stomach acids that harm living gut probiotics. The University of Queensland spinout manufacturers still and sparkling probiotic drinks, which are made with encapsulation technology that allows probiotics to survive the harsh stomach acid conditions to reach the gut.  
Perkii's drinks are sold across 2,000 stores in Australia and New Zealand. They are made from natural fruit flavours that are low in calories.  
The company was founded by Cameron Turner, co-creator; University of Queensland professor Bhesh Bhandari; and Anthony Davie, chief executive. Collectively, the founders have 80 years of experience in the food and beverage sector, with Davie serving 13 years at the alcoholic beverages corporation Foster's Group.
Perkii raised $3m in an equity round led by Uniseed, the Australia-based commersialisation fund, in 2018. It also received $1m investment from Advanced Queensland Business Development Fund, Uniquest and Brisbane Angels.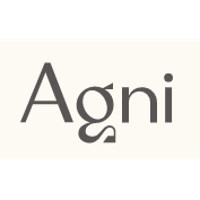 Agni
Based: US
Founded: 2019
Funding to date: N/A
Agni is a US startup that uses Indian ayurvedic treatments and Chinese medicines to develop foods and teas aimed at supporting women's reproductive health. The company specialises in cookies, cereals and seasonings that are designed to revitalise nutrients to support hormone balance, periods, fertility, and pregnancy and postpartum recovery.  
By also hiring a medical advisory board, the startup has developed medically reliable gluten free, non-GMO foods, which contribute to a sustainable supply chain. Its products include The Pregnancy Box, which contains holistic foods such as ginger cardamom tea and oatmeal chocolate chip cookies.  
The company was founded in 2019 by Miram Cruz, chief operations officer, and Astrid Schanz-Garbassi, chief executive. Schanz-Garbassi co-founded US keto-friendly nutrition company Phi Nutrition and was a director of member experience at Stride Health for two years.  
Since its launch, Agni's total funding has been left undisclosed, but the startup raised $2.5m in a pre-seed round in 2021, with venture firm Greycroft leading the round alongside Founder Collective, Correlation Ventures and T-Bird Capital.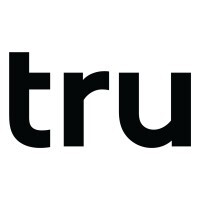 Tru
Based: US
Founded: 2015
Funding to date: N/A
Tru is a startup that makes functional beverages, which are designed to improve energy and focus whilst also providing refreshment. The company's shots, drinks and tablets are infused with electrolytes and antioxidants.  
The startup's aim is to produce an affordable, widely available drink that removes many of the sugars that are commonly used in energy drinks.  
The US-based startup was founded in 2015 by former professional hockey player Jack McNamara and Yashwardhan Banthia, chief operating officer. McNamara, CEO, founded other beverage businesses, such as Kickstick, a US-based startup that targets the liquor industry. Banthia was also a participant in Btomorrow Ventures' consumer delight programme, a six-week corporate incubator for functional food small and medium-sized businesses.  
In 2023 Tru announced the closing of its $6.5m series A round led by Btomorrow Ventures, the corporate venture arm of the UK-based cigarette company British American Tobacco. Other corporations that participated in the round include US-based soft drink manufacturer Polar Beverages. Venture capital firms such as SOSV and Food-X provided funding in previous rounds.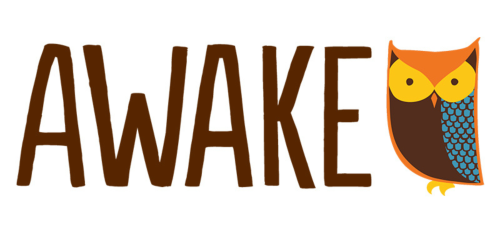 Awake Chocolate
Based: Canada
Founded: 2012
Funding to date: $3.7m
Awake Chocolate is a Canada-based producer of caffeine-infused milk chocolates that act as an alternative to energy drinks and coffee. The chocolates are made by combining chocolate and caffeine without artificial colours or flavours and include no gluten or trans fats.  
The startup aims to provide a sweet snacking alternative, which removes the bitter taste associated with caffeine but also promotes a healthier and relaxing lifestyle.  
Matt Schnarr, chief customer officer; Dan Tzotzi, managing partner; and Adam Deremo, chief executive, founded Awake Chocolate in 2012. Deremo worked for three years at PepsiCo Canada where he held various positions such as director of brand finance and director of food service finance. Schnarr also served seven years at PepsiCo as a manager of sales strategy and zone sales leader.  
Awake Chocolate's total funding has been left undisclosed, but it did close a $3.7m in a series A round led by British American Tobacco's corporate venture arm, Btomorrow Ventures. Brandproject, a Canada-based, early-stage venture fund also provided financing to the seed funding round.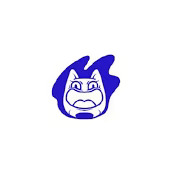 BuffX
Based: China
Founded: 2014
Funding to date: $10.1m
China-based BuffX is the producer of gummy supplements targeted at Gen Z people in China. Its products target a variety of markets, such as haircare, digestion, liver health and eyecare.  
The startup's bestseller, BuffX Sleep, a jelly sugar that contains gamma-aminobutyric acid, a chemical produced in the brain, which it is claims helps to aid sleep without comprising on taste. The BuffX supplements are mainly available online, with some products sold in pharmacies. It has comic design packaging, designed to attract young consumers.  
Kang Le founded BuffX in 2014. Since then, BuffX made $922,000 in sales after the first two months of its launch. 
BuffX has raised $10.1m in funding. Investors include Sequoia, GGV and Black Ant. Its last funding occurred in 2021, when it raised $8.7m in a series A round led by GGV, with participation from BA Capital. In 2022 Le announced that BuffX will plan to specialise in traditional Chinese concept breakfast powders and cereals to help aid digestion.  

Nourished
Based: UK
Founded: 2018
Funding to date: $13.5m
Nourished produces personalised gummies through 3D printing technology. The UK-based startup uses a science-backed questionnaire and an algorithm that makes recommendations of seven vitamins, super foods and nutrients that are best suited to the consumers' lifestyles. 
Nourished was founded by Melissa Snover, chief executive, in 2018. Snover worked in the food and gummy sector for 13 years. She was the owner of Goody Good Stuff, a UK-based developer of vegetarian gummies. She also served as the managing director of The Magic Candy Factory, which is considered the world's first 3D printer for gummy candy.  
The startup has raised $13.5m in funding. It most recently raised $2.5m in a seed funding round, which saw participation from Henkel X Ventures, the corporate venture fund of German chemicals producer Henkel. Other corporate investors include Colorcon Ventures, the subsidiary of UK-based biochemical supplier Colorcon.  
Waterdrop
Based: Austria
Founded: 2016
Funding to date: $65.5m
Waterdrop is an Austrian maker of water-based microdrinks that promote wellness, rejuvenation and hydration. Its product is a compressed small cube made from sugar-free raw materials that provide the water with fruit and plant extracts that contain vitamins.  
The startup intends to hydrate consumers whilst lowering carbon footprints through its 'Lucy Smart Cap' reusable bottles, which also aim to deactivate 100% of potential germs. 
Founded in 2016 by Martin Donald Murray, chief executive, waterdrop has since attracted the attention of celebrities and athletes, including tennis player Novak Djokovic, who participated as an angel investor. Murray was a consultant for four years at The Boston Consulting Group, a US global management consulting firm.  
The company has raised $65.6m in funding. Its most recent financing was in 2022 when it raised $70m in a series B round led by Singapore-based investment firm Temasek. Other investors include Bitburger Ventures, the corporate venture arm of Germany-based Bitburger Brewery, as well as Founders Future, an angel investment group.   

Peak Mood Drinks
Based: UK
Founded: 2020
Funding to date: $2.7m
UK-based Peak Mood Drinks has created what it describes as mood-enhancing beverages that aim to improve key brain function. The all-natural sparkling drink is infused with nootropics and adaptogens, which are believed to raise serotonin levels in the brain, aimed at leaving consumers feeling calm and relaxed.  
The startup also specialises in coffee-based and cannabis-infused beverages that aim to affect people's moods.  
Louis Syred and Ben Whales founded Peak Mood Drinks in 2020 to help boost mental wellbeing through functional foods. Syred was the creative director for three years at Naked Leaf, a UK-based CBD product supplier. Whales spent eight years at the luxury experience company GoodWood Group as a finance business partner and management accountant.  
Peak Mood Drinks is valued at $2.7m. Investors are undisclosed. The founders plan to further commercialise their products globally.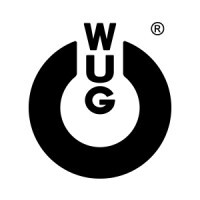 WUG Functional Gums
Based: Spain
Founded: 2014
Funding to date: N/A
WUG Functional Gums produces a chewing gum comprised of caffeine, ginseng and guarana. It claims the chewing gum increases concentration and resistance whilst reducing fatigue in less than five minutes.  
The Spain-based startup has also created a no-added sugar, gluten- and lactose-free chewing gum, which are vegan and keto friendly. 
WUG Functional Gums was launched in 2014 by fitness and running fanatic Jose Luis Rojano Jorge. Jorge previously worked as a telecommunications engineer and area manager at Televes, a Spain-based telecommunications equipment provider.  
The startup's total funding and investors are undisclosed. WUG Functional Gums has partnered with several football organisations to promote the chewing gums. The football organisations include Catalan Football Federation, which agreed to hand out free samples of WUG's gum and provide its teams with WUGum products.   

Three Spirit Drinks
Based: UK
Founded: 2018
Funding to date: $4.4m
Three Spirit Drinks is a UK-based maker of non-alcoholic functional drinks. They contain adaptogens and nootropsics to alter mood. Made with natural, plant-based ingredients, the beverage formula is designed to enhance mood.   
Tatiana Mercer, Meeta Gournay and Dash Lilley founded the startup in 2018. Lilly also serves as the head of products at Three Drinks Spirit. Gournay worked as an advisor for four years at Homer, a US-based kids learning platform. Mercer was the founder of BarChick, a bar recommendations platform. 
The company has raised $4.4m in funding. It closed a $3m series A round in 2021. The round was led by Circle Growth Partners, the packaged goods corporate investment fund of the US-based financial technology company CircleUp. Angel investor Alidad Moghaddam also provided funding.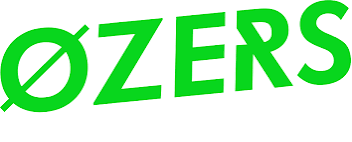 Ozers
Based: France
Founded: 2021
Funding to date: $927k
France-based foodtech startup Ozers specialises in plant-based sports nutrition products. Its products include energy bars, powders and shakes. The products contain microalgae.   
Microalgae is thought to enhance athletes' endurance whilst also containing antioxidants and anti-inflammatory properties. 
Former freelance boxer Maxence Damarey, food trend follower Oliver Dahan, and algae functional ingredient experts Alvyn Severien and Gaëtan Gohin founded Ozers in 2021.  Damarey was a research and development e-commerce logistics intern at US sports equipment provider Decathlon before becoming a freelance personal trainer and professional fighter.  
Ozers has raised more than $927,000 in funding. The company's investors include ProVeg Incubator, gaming software conglomerate Animoca Brands and venture capital firms including bpiFrance and Brinc.