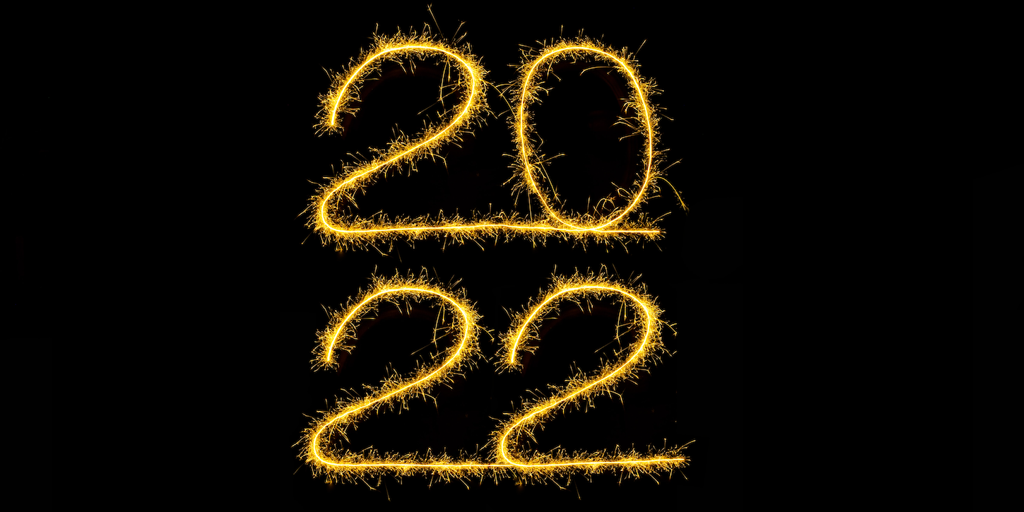 There are thousands of companies in Global University Venturing's database and we're adding more on a daily basis. It's a treasure trove of innovation out of which, over the past few months, we've endeavoured to surface particular highlights in our top 10 lists. While every single company deserves the spotlight it received, some companies have stuck in our minds more than others — from surprising (like tobacco plants as the source for lab-grown meat) to fantastical (like bringing back extinct animals), here are the 12 spinouts that we are particularly excited about.
We cannot wait to find out how their technologies will play out and how they will make life better for all of us.
Barocal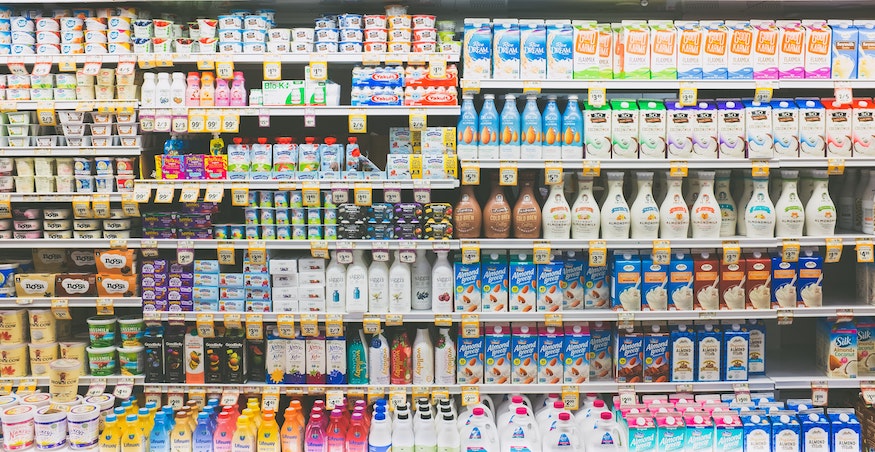 It may not always feel like it, but we really live in a future that even our great-grandparents might have struggled to imagine. Case in point: we have had self-contained home fridges for less than 100 years (it was invented in 1923, though a version with a separate ice box for cooling was released in 1913).
And while refrigeration technology may not be quite in its infancy anymore after a century, there remains scope for improvement and that is exactly what Barocal hopes to do.
Spun out of University of Cambridge, Barocal's technology relies on solid-stage, temperature-changing materials rather than refrigerant gases commonly used today — even though ozone-destroying chlorofluorocarbons have been phased out, the related hydrochlorofluorocarbons (less bad but still destructive) are only due to be phased out globally by 2030.
Bonus: Barocal's technology also works for heating. And it's nontoxic, non-flammable and noncorrosive.
Tech transfer office Cambridge Enterprise backed a $1.8m round for Barocal, which was led by commercialisation firm IP Group, in February. Cambridge Enterprise notably made its investment as part of a new sustainability initiative, sending an important signal as the office doubles down on impactful technologies and investments alongside more than 100 others in the cluster.
BioBetter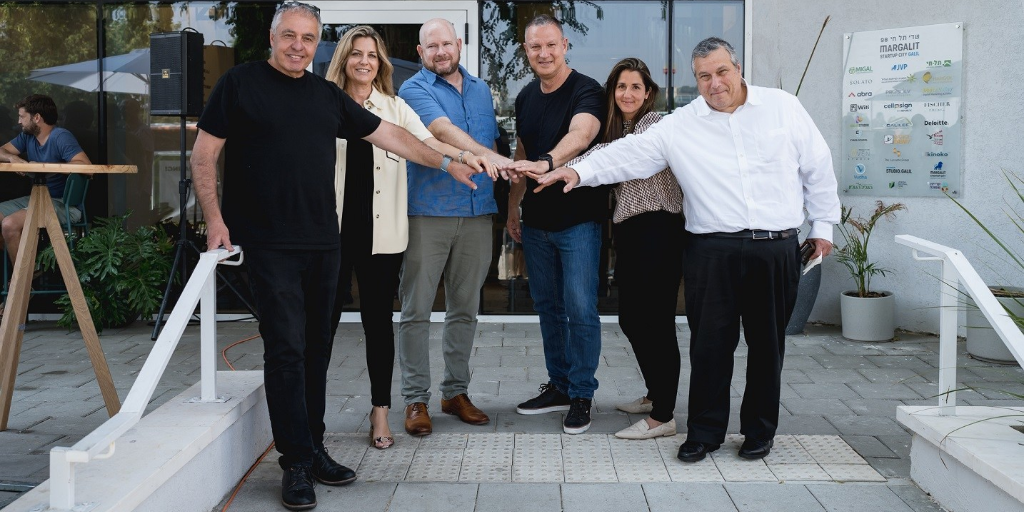 "Ten percent of the world population will be consuming cultured meat in nine years' time," BioBetter co-founder Oded Shoseyov told Global University Venturing recently. He's got a rather unique way of helping to make that statistic a reality: tobacco plants.
Jokes about the Marlboro Man coming back to promote a burger aside (though we'd love to see it), the proposition is serious and has legs. Based on research at Hebrew University of Jerusalem, BioBetter harvests tobacco plants using traditional means (i.e. soil, water and sun) and produces bovine growth factors — a basic fibroblast growth factor, an insulin analog and a transferrin growth factor (in living animals, transferrin plays a role in carrying iron through the blood).
The need for insulin alone in lab-grown meat is immense: we'll need 17,000 tons a year when the current production is a mere 200 tons. "There is no feasible way that companies such as Norvo Nordisk can increase this insulin size through just multiplying their factories, therefore new technology like ours needs to be utilised," Shoseyov says.
BioBetter's raised $15m so far, including a Jerusalem Venture Partners-led $10m series A round. Milk and Honey Ventures, the Israeli Innovation Authority, Institutional VC, Alpha Capital Anstalt and a range of angel investors are also on its cap table.
Caeli Energie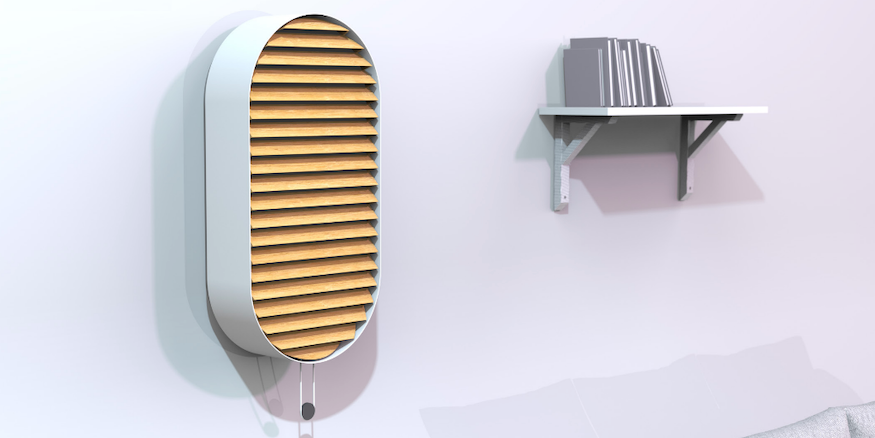 As temperatures even in previously moderate climates like the UK get more extreme (40 degrees Celsius were measured for the first time ever in the country this summer), air conditioning is becoming more appealing in these markets. The obvious problem is that air conditioning technology today causes more global warming: it is responsible for a mindboggling 400,000 tons of emissions (that's the equivalent carbon footprint of Japan).
Caeli Energie, a France-based spinout of University Savoie Mont Blanc and state-owned research organisation CNRS, exploits the evaporative thermodynamic cycle in combination with a high-performance heat and mass exchanger. In other words: no refrigerant gases.
The approach has the added benefits of being silent and not requiring an outdoor thermal unit. It also consumes three times less electricity.
It's already convinced one corporate to invest: construction company Vinci became a shareholder in January last year and participated in a $2.3m pre-seed round this year.
Colossal Biosciences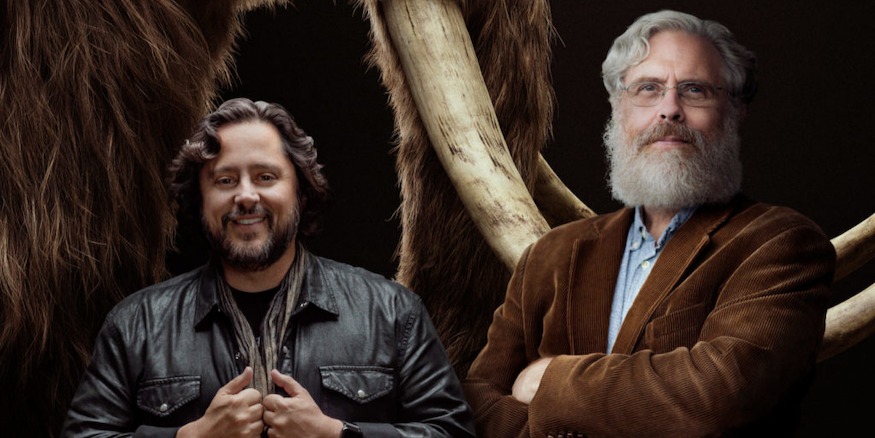 This one didn't exactly fly under the radar when it launched, but it's been a long year and you may have forgotten one of the more outrageous ideas that's come out of a university lab: bringing back the woolly mammoth, a species that's been extinct for four millennia.
Behind the headline-grabbing concept is a serious idea: Colossal Biosciences wants to use gene editing to "de-extinct" animals that have had a measurably positive impact on fragile ecosystems. Its founders include the highly influential George Church, the Harvard and MIT professor and serial entrepreneur who won't be a stranger to longtime readers.
And while the woolly mammoth's been gone for a very long time, the technology is topical: animals are dying out at an alarming rate. The World Animal Foundation thinks as many as half of all species could disappear by 2050, including keystone species like elephants (keystone species are critical for maintaining the biodiversity of ecosystems).
In other words: without solutions, as wild as they might seem at first glance, we're all screwed.
Colossal's already raised $75m across seed and series A rounds from investors like Animoca Brands and Untamed Planet, but with a goal this big, it'll undoubtedly need much more. It'll be interesting to see who gets added to the cap table.
Ebenbuild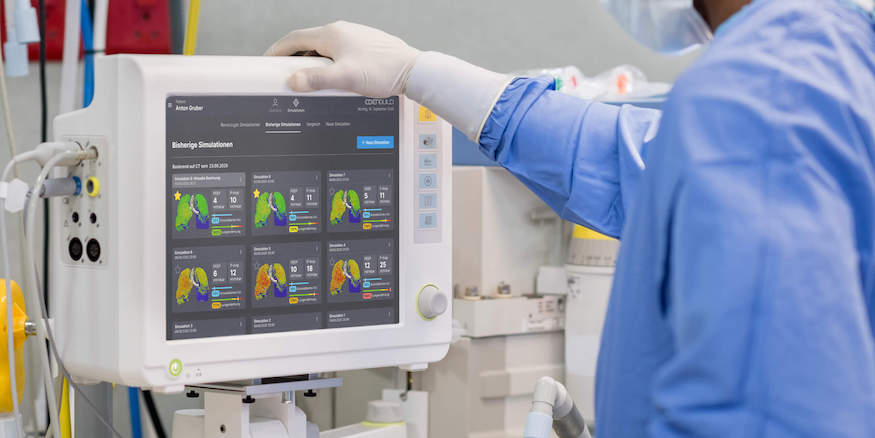 One in 10 ICU patients suffers from acute respiratory distress syndrome (ARDS), a serious lung condition that's rarely detected and is often fatal. It's a problem compounded by the covid-19 pandemic, where more than 80% of deaths are attributable to acute respiratory failure.
Ventilators are a double-edged sword because they put pressure on lung tissue that is already damaged. So, Ebenbuild, spun out of TU Munich, is developing software that analyses CT scans to generate precise patient-specific simulation models of lungs (in other words, digital twins) that inform tailored mechanical ventilation settings so patients' lungs aren't put under unnecessary stress.
Bayern Kapital and High-Tech Gründerfonds led a $2.9m seed round in March, which also attracted angel investors. Since then, the company's been accepted into Intel's deeptech programme, Ignite, and won the EIT Health Catapult competition.
Insignum AgTech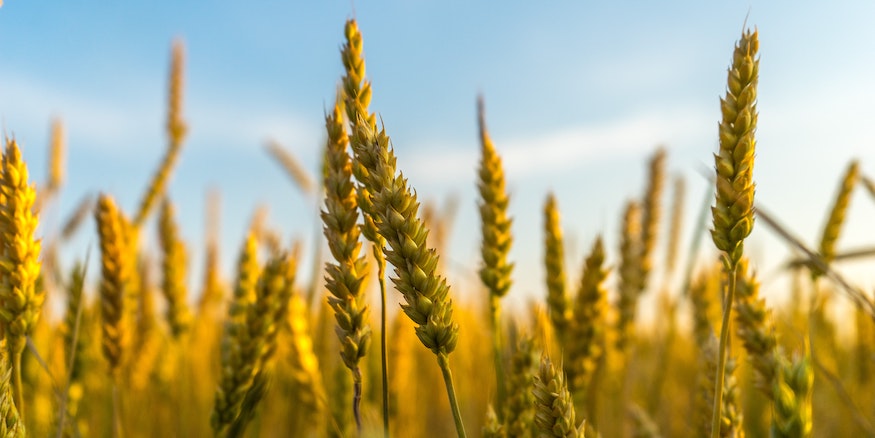 If you saw your crops turn purple, you'd probably start worrying. And for Insignum AgTech that is the point: the company's seed technology turns plants purple if they're affected by disease, signalling problems much earlier than current methods.
Notably, Insignum achieves this by rearranging native genes, rather than introducing new ones (which is the common approach in genetically modified foods).
Founded by CEO Kyle Mohler in 2019 after he completed a three-year stint as a postdoctoral research associate at Purdue University, the company's yet to raise big bucks: Purdue Foundry, the university's commercialisation arm, invested $100,000 through its Purdue Ag-Celerator fund in January. It had previously secured $720,000 in pre-seed financing from angel investors and pitch competition prize money.
Lynkeos Technology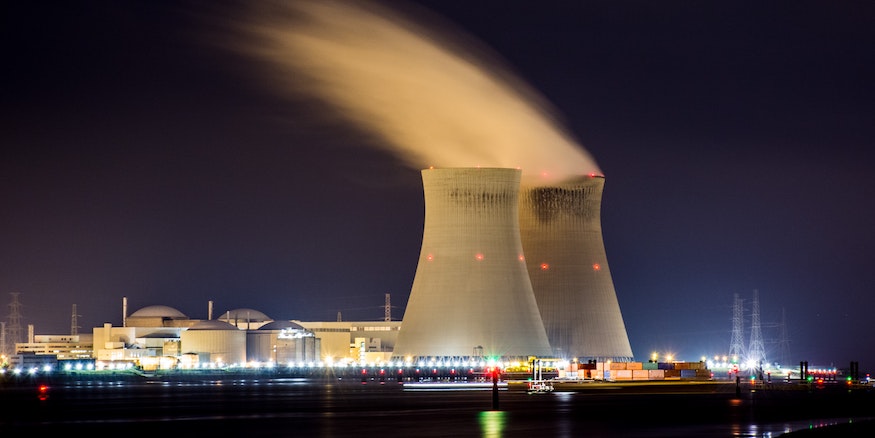 Lynkeos Technology exploits background radiation to remotely monitor nuclear waste drums.
Specifically, the University of Glasgow spinout uses cosmic-ray muography, an imaging system to passively inspect the contents of shielded structures that cannot be penetrated by other techniques like X-rays. Muons are created in the upper atmosphere by cosmic rays and when they hit objects, they alter their course slightly (the denser the object, the greater the change in direction) — and Lynkeos' detector technology tracks these alterations and can identify the type of material (for example, concrete or uranium).
The spinout is the first in the UK to exploit the technology and it combines muography (an existing concept that was previously used to confirm the Fukushima meltdown) with imaging algorithms to create a detailed 3D map.
Lynkeos has received cash from a range of British agencies, including the Ministry of Defence's Defence and Security Accelerator, the Nuclear Decommissioning Authority and Innovate UK, which injected £1.6m ($2m) through its aptly named First of A Kind Deployment of Innovation fund.
Rhizocore Technologies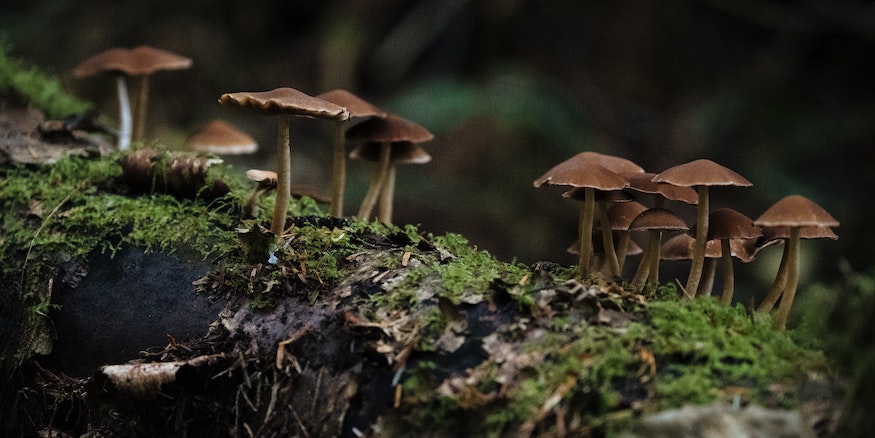 Mycorrhizal fungi (bear with us) are symbiotic fungi that supply essential nutrients like iron or calcium to trees through their roots, while the fungi get photosynthesised carbohydrates in return. These networks of fungi are found in almost all ecosystems on earth.
Why should you care? Because for life to exist on this planet, we need healthy woodlands (trees produce oxygen, for one, but the soil is also fantastic for natural carbon storage) but from deforestation to droughts to disease, many aren't doing all that well.
Rhizocore Technologies, born out of University of Edinburgh's Roslin Innovation Centre, produces pellets that contain locally adapted mycorrhizal fungi to support woodland regeneration and improve forest productivity. Its vision is ambitious, to say the least: it hopes to support the planting of 40 million new trees in the UK every year.
Its backers include the university-linked Edinburgh Technology Fund, Deep Sciences Ventures and Nucleus Capital, which contributed to a £550,000 ($682,000) round in March. The Forestry Commission and Scottish Edge have put in £180,000 of grant funding.
Samsara Eco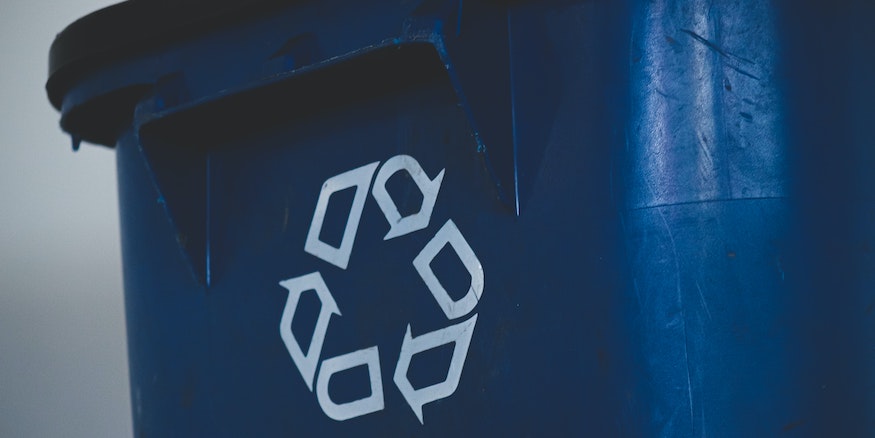 Everyone knows that plastic is bad for the environment and yet we can't seem to ditch the habit (sometimes, of course, its use is vital such as in healthcare applications like surgical gloves or IV tubes). You might feel better about buying plastic because you throw it in the recycling.
But, and it's a really big but: most plastic can only be recycled two or three times, after which it ends up in landfill.
Samsara Eco, building on research at Australian National University, uses enzymes to break plastic, regardless of colour, type or state, down into its core molecules within minutes. It can do this an infinite number of times so recyclable really means recyclable, not "use it once more".
Initially, Samsara is focusing on PET and polyester — which account for about 20% of plastic created each year — and it plans to process 20,000 tons of plastic by 2024 at its Melbourne facility. It won't stay in Australia: the company has already raised $34m in series A funding to expand into the US and Europe.
Main Sequence Ventures, the deeptech fund created by national research agency CSIRO, was among the backers of the series A but just as noteworthy was the involvement of retailer Woolworths Group's corporate venture capital arm W23. Consumers in Australia can expect to see Samsara Eco-recycled packaging in Woolworths supermarkets as early as next month.
Vetanic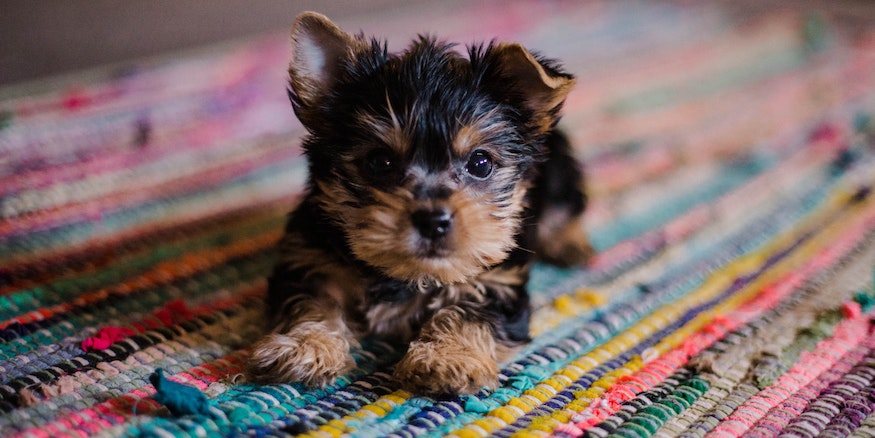 It's a simple fact of life that dogs improve your life (no, we're not interested in contrarian letters to the editor, though we wouldn't say no to your cute office dog photos).
It's also a fact that dogs, heartbreakingly, do get ill and regenerative medicines have largely proven elusive because it's historically been difficult to generate induced pluripotent stem cells. Luckily, Vetanic, a joint spinout of Nihon and Keio universities, is here to change that.
The Japanese company is building a standardised master cell bank of induced pluripotent stem cells from which it induces differentiation and creates therapies for everything from systemic inflammatory diseases to spinal cord injuries.
It solves an ethical dilemma, too: a master cell bank would remove the need for ever-more individual donor dogs, which would suffer from increasingly more stress as therapies move towards mass production.
Keio Innovation Initiative and QB Capital, vehicles for Keio University and Kyushu University's tech transfer office respectively, put $3.7m of series A financing into the company in August.
Vividye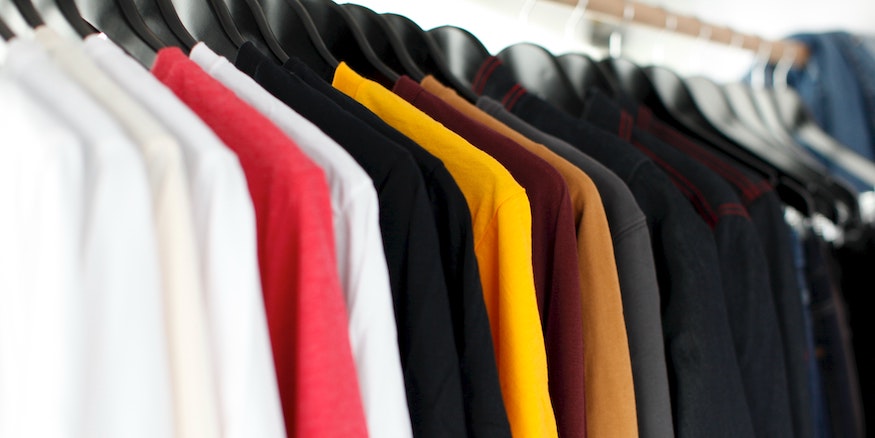 One of the appealing factors of fast fashion, other than the low price, is the ability to have an extensive choice of designs in your closet. But what if you could remove a design and reapply a new one — again and again and again?
It solves two other inherent problems with designs on textile: they make recycling harder and if textiles are left in landfill, the dye (which typically contains a form of plastic) seeps into the environment.
Sweden-based Vividye's reversible printing technology works on all fibres, even polyester, and the idea came out of PhD research at Chalmers University of Technology in 2014, before the business was founded in 2019.
A first collaboration with Gina Tricot means Vividye's technology has already made it into consumers' hands.
The company has raised $440,000 from Chalmers Ventures, the university's venture and incubation arm, as well as Almi Invest, Yuncture Invest, Daremont Invest and private investor Louise Lundin.
WellFish Diagnostics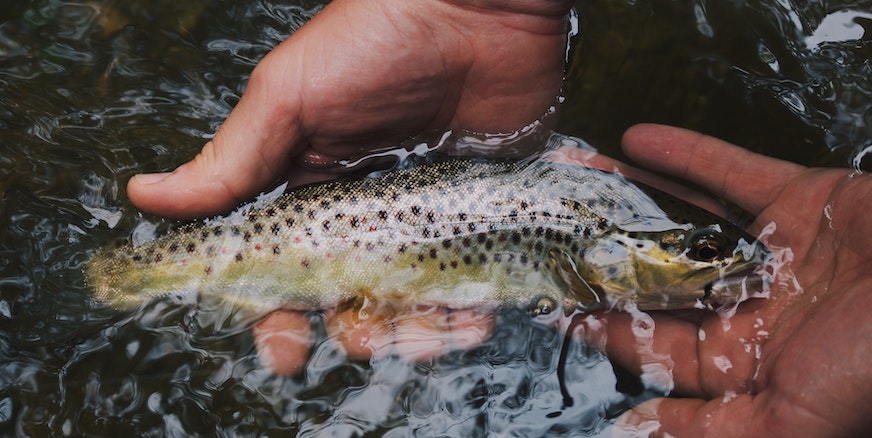 University of the West of Scotland (UWS) is still relatively new to spinouts: WellFish Diagnostics is only the second company it founded (the university itself is also young: it was founded in 2007).
But that doesn't mean WellFish isn't an ambitious idea: the spinout offers a non-lethal way to assess fish health (an assessment may otherwise include inspecting a fish's organs, which inevitably means killing it).
The idea to use blood samples isn't new (research has been done for more than four decades) but WellFish combines tests, which it conducts itself, with a proprietary AI model that gives fisheries detailed insight into their stock within 24 hours.
It also goes beyond just detecting disease, as the model produces tailored fish feed optimisation.
UWS is clearly a believer in the spinout: it's contributed to a $1.6m round alongside Kelvin Capital and Scottish Enterprise. The spinout also continues to be based on campus.