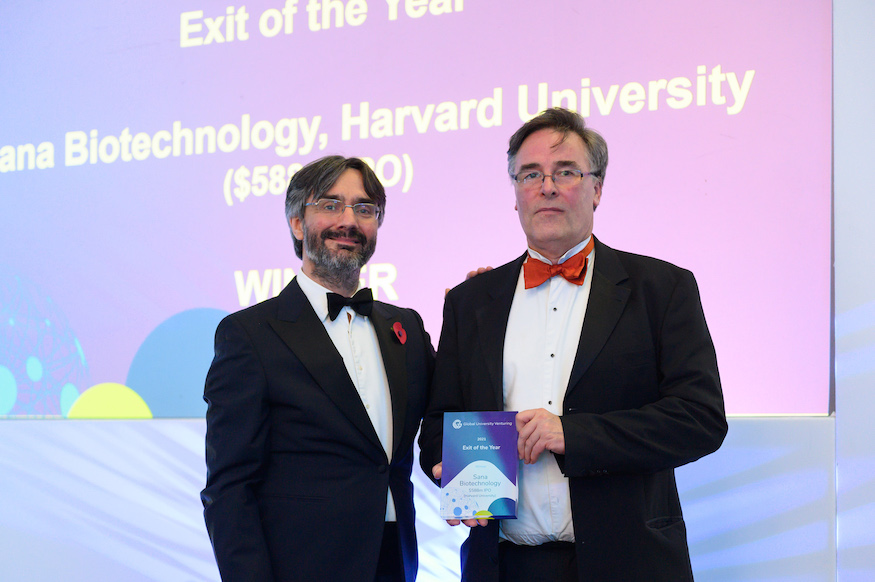 Sana Biotechnology's spectacular initial public offering has earned it the Global University Venturing Exit of the Year Award for 2021. The firm, a specialist in developing medicines based on stem cells, uses technology licensed from Harvard University and in its IPO on the Nasdaq Global Select Market in February raised almost $588m – nearly four times as much as Sana's original $150m target.
An opening-day surge in the share price gave the company a market capitalisation of almost $6.5bn, making it the largest IPO for a preclinical biotech company on record.
Sana was set up in early 2019 with funding from Fidelity's F-Prime Capital, Arch Venture Partners and Flagship Pioneering. In March that year, the company licensed technology from Harvard University's Office of Technology Development (OTD) that is helping it use hypoimmunogenic stem cells to engineer novel therapies which are less likely to be rejected by patients' immune systems.
At the same time, Sana also agreed a non-exclusive deal with OTD for technology that assists with ex vivo genome editing. The firm's co-founders include Chad Cowan, a former associate professor in Harvard University's Department of Stem Cell and Regenerative Biology, and Richard Mulligan, emeritus Mallinckrodt professor of genetics at Harvard Medical School.
Sana's chief executive, Steve Harr, was previously chief financial officer for biotech firm Juno Therapeutics until its $9bn acquisition by Bristol Myers Squibb subsidiary Celgene in early 2018.
Sana disclosed its first fundraising round in June 2020 with more than $700m from a group of backers which included GV, the corporate venturing arm of Alphabet, Canada Pension Plan Investment Board, Baillie Gifford and Alaska Permanent Fund. Launch investors F-Prime Capital, Arch Venture Partners and Flagship Pioneering also took part.
In the week before its IPO, Sana set its price range at between $20 and $23 per share, with plans to issue 15 million shares. Heightened demand ultimately saw the spinout issue 23.5 million shares priced above the original range at $25: by the end of the first trading session, however, shares had soared 40% to $35.10.
Sana plans to use $190m of the proceeds from the IPO to invest in the continued development of its in vivo cell engineering platform and related candidates. Meanwhile, another $190m tranche has been earmarked for the company's ex vivo cell engineering platform. A further $80m is being used to boost its manufacturing capabilities, and $40m has been allocated to research and development activities.
In July, Sana announced it would commence work on a 163,000 square foot production facility in California, to manufacture the company's late-stage clinical development and early commercial product candidates.
Other nominees in this category were:
Base Genomics, University of Oxford ($410m acquisition by Exact Sciences)
Farapulse, University of Iowa ($295m acquisition by Boston Scientific)
Oatly, Lund University ($1.43bn IPO)
Evolv, Duke University (reverse merger at $1.25bn valuation)