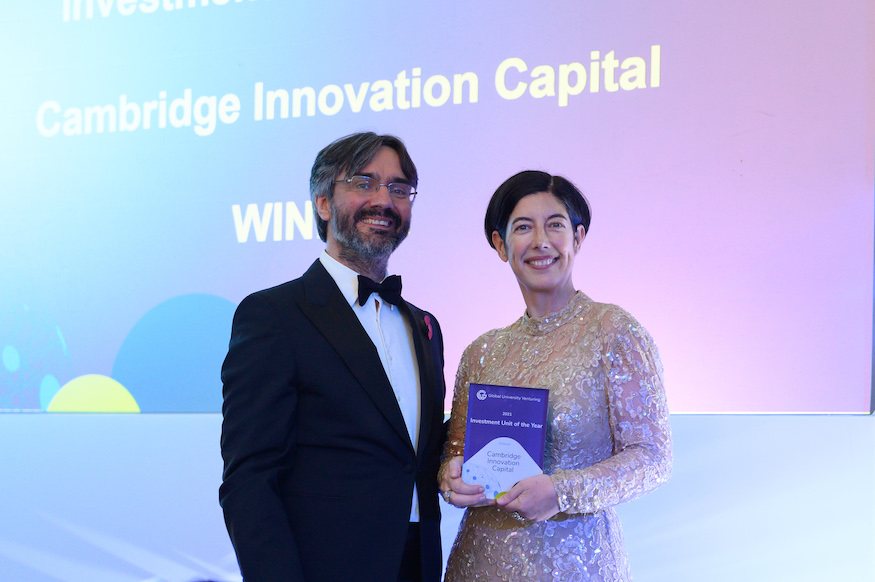 Cambridge Innovation Capital (CIC)'s appetite for dealmaking has remained undimmed during the pandemic, with a slew of new investments in recent months highlighting the patient capital fund's ongoing commitment to supporting world-leading life-sciences and deeptech businesses.
With more than £300m ($410m) under management, CIC's relationship with University of Cambridge and its technology transfer office, Cambridge Enterprise, has seen it invest in more than 30 companies since it was founded in 2013.
Over the past 12 months, CIC also participated in a £15m raise for the life sciences accelerator Start Codon in collaboration with pharmaceutical firm Novartis, while the CIC-backed incubator Deeptech Labs (DTL) unveiled its first cohort of five investee companies in June this year.
DTL runs a three-month programme designed to grow startups from the seed to series A stage, and the participants have each received an initial investment of £350,000. The unit is also backed by chipmaker Arm and Martlet, the investment offshoot of aerospace manufacturer Marshall of Cambridge.
Speaking at the time the inaugural cohort was brought into DTL, Andrew Williamson, managing partner at Cambridge Innovation Capital, said: "Cambridge is one of the best places in the world to build a deeptech business, with access to best-in-class talents, exceptional intellectual property, and experienced entrepreneurs and investors."
The businesses currently being supported by DTL include Circuit Mind, which develops technology that helps engineers design reliable circuit boards in hours, taking advantage of artificial intelligence and high-performance computing, and Contilio, which has created a 3D artificial intelligence analytics platform for the construction industry. Williamson added: "This is a very high-quality first cohort and we look forward to working with them in the future and supporting their growth."
In the summer, CIC also backed a successful series D round for CMR Surgical, a robotics technology developer, raising $600m and valuing the company at $3bn. The round was co-led by telecoms group SoftBank's Vision Fund 2 and healthcare investment group Ally Bridge, and also featured internet company Tencent and GE Healthcare, a subsidiary of conglomerate General Electric.
CMR has developed the Versius surgical robotics system, which has been designed to broaden the scope of keyhole surgery procedures so they can be applied to a wider range of patients.
Perhaps the most significant exit in 2021 for CIC was the $390m acquisition of Inivata, a developer of precision cancer diagnostics technology spun out of University of Cambridge and Cancer Research UK, by cancer diagnostics service provider NeoGenomics in May.
CIC had been involved with Inivata since participating in its $6m seed round in 2014. Robert Tansley, partner at Cambridge Innovation Capital, said: "CIC has backed Inivata since its seed round and participated in every round since, validating CIC's differentiated strategy of gaining early access to the most innovative life sciences and technology companies in the Cambridge ecosystem and partnering with them through their lifecycles. This acquisition will accelerate patients' access to their technology."
Other nominees in this category were:
UTokyo Innovation Platform
The Engine
Osage University Partners
Uniseed