Cambridge Enterprise has put cash into CardiaTec Biosciences in a pre-seed round that marks the inaugural deal for Laidlaw Scholars Ventures.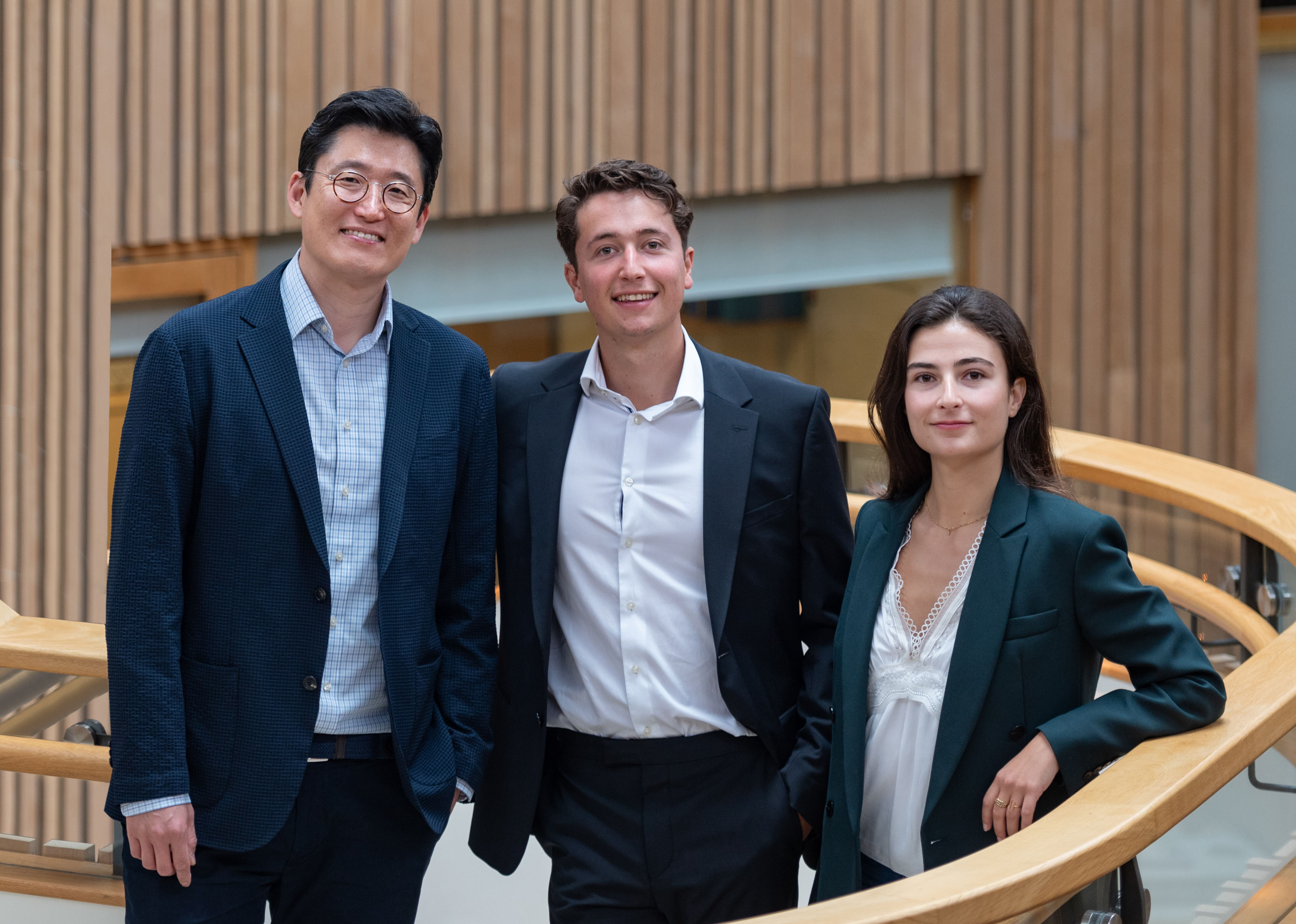 CardiaTec Biosciences, a UK-based artificial intelligence-powered drug target discovery company focused on cardiovascular disease, received £1.4m ($1.7m) in a pre-seed round today featuring tech transfer office Cambridge Enterprise.
Laidlaw Scholars Ventures (LSV) and Apex Ventures co-led the round, which also attracted Christa Galli Ventures and O2H Ventures.
The deal marks LSV's debut investment after the $50m fund was established to invest in companies founded by recipients of the Laidlaw scholarship. In the case of CardiaTec Biosciences, that is chief executive Raphael Peralta.
Peralta co-founded CardiaTec with chief operating officer Thelma Zablocki – a fellow graduate of the MPhil in Bioscience Enterprise – and chief technology officer Namshik Han, the head of AI at the Milner Therapeutics Institute and associate faculty of the Cambridge Centre for AI in Medicine.
Founded in September 2021, CardiaTec is building a drug target discovery platform that uses artificial intelligence to process large-scale multi-omics cardiovascular data. The approach gives CardiaTec insight into relationships that span from gene variation, methylation and expression, to their connection to proteomic and metabolomic functions.
Cardiovascular disease: a leading cause of death
The British Heart Foundation notes that heart and circulatory diseases cause a quarter of all deaths in the UK – 160,000 deaths per year or, on average, one every three minutes. There are some 7.6 million people living with a heart of circulatory disease in the UK.
Despite having been a leading cause of death for decades, new therapies for cardiovascular diseases have remained relatively few and far between especially when compared to the efforts going into similarly serious indications like oncology.
Han said: "Recent advances in artificial intelligence are generating novel ways to interpret multiomic data. I am excited to lead CardiaTec's technology strategy to establish a new paradigm for understanding the pathophysiology of cardiovascular diseases."
Peralta added: "Cardiovascular disease research has been subject to some very positive recent events, including the acquisition of MyoKardia and The Medicine Company.
"We strongly believe, after several decades of stagnated investment and innovation, cardiovascular disease is re-emerging with newfound interest, driven not only by the increasing requirements to fulfil the unmet need as it persists as the world-leading cause of death, but in the application of AI in being able to drive new and meaningful insights to help meet patients needs.
"Therefore, CardiaTec finds itself incredibly well placed to help drive innovation forwards within this space, now supported by a great syndicate of investors."