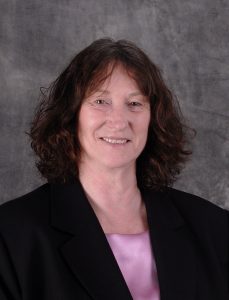 Bonnie Bachmann, an economics professor focused on innovation and entrepreneurship, has joined University of Wisconsin–Madison to serve as the inaugural director of the Technology Entrepreneurship Office (TEO).
She most recently worked at Missouri University of Science & Technology since 2007, where she was a professor and director of the I-Corps Affiliate Program in the Department of Economics.
She held a range of concurrent positions during this time, including adjunct instructor at University of Missouri's Trulaske College of Business from 2016 to 2018 and visiting professor at Beijing Institute of Technology from 2011 to 2015.
She was also a senior director at manufacturing company Flextronics International from 2006 to 2008, having spent the earlier part of her career in industry working for Motorola, Lexmark, EMPAK and AT&T Bell Laboratories.
TEO was conceived by the university's School of Computer, Data & Information Sciences, the College of Letters & Science and the College of Engineering. It will aim to accelerate research commercialisation across the institution and is open to faculty, staff and students.
Bachmann started in the position at the beginning of this month. She said: "I am excited to bring my experience and knowledge to University of Wisconsin­–Madison to strengthen the innovation and entrepreneurial ecosystem.
"The volume and breadth of UW–Madison's research enterprise drives its reputation as a world-class institution."