Professional services firms are late to the corporate investing game, but that is changing. PwC Germany's fund — which has double digit millions in capital and has so far made 20 investments — has become a frontrunner.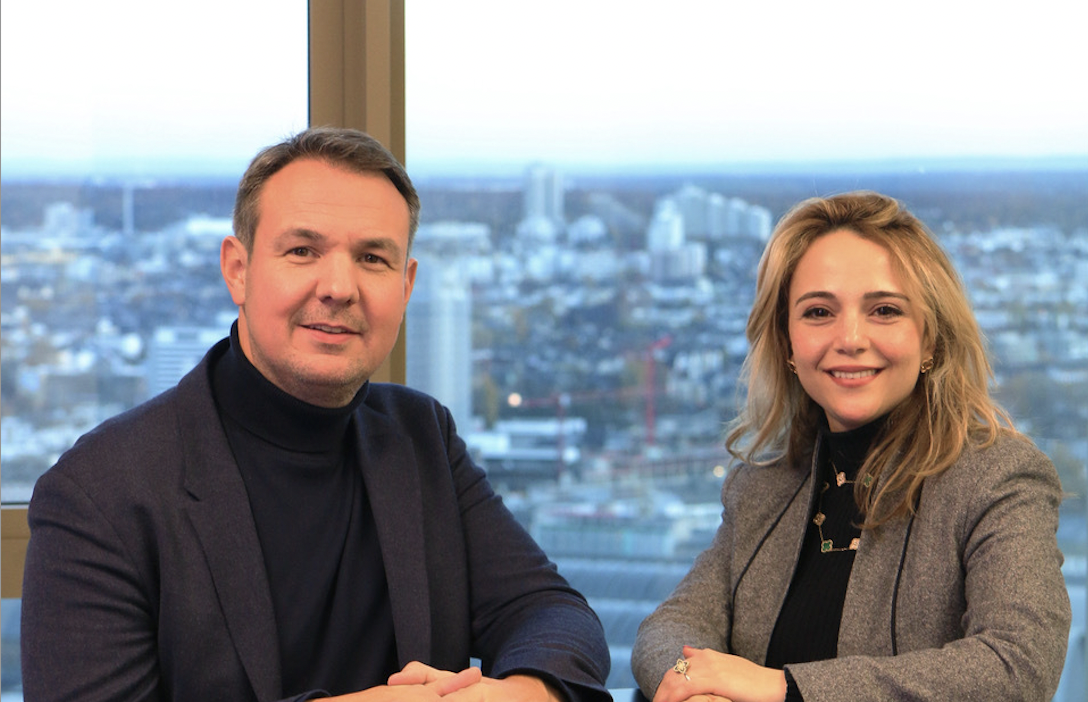 "Corporate venture investments are the most honest way for collaboration between a startup and a corporate. I think corporates have to put skin in the game if they want to become a reliable partner for startups," says Florian Noell, head of corporate development and innovation at PwC Deutschland.
Professional services firms like PwC are relatively late into the corporate investing game, but that is starting to change. Deloitte's Canadian operations launched a fund and Deloitte's UK operations also make some investments, although not from a separate fund. However, PwC Germany's fund — which has double digit millions in capital and has so far made 20 investments — has been something of a front-runner in this area.
Its entry into corporate venturing started four years ago, when PwC's German operation decided it needed to tap into innovation faster. Startups were popping up in every sector, from fintech to software-as-a-service, and the pace of change had reached a point where the professional services firm felt it would struggle to advise or service clients well unless it was keeping up with the cutting edge.
PwC started by creating an internal digital innovation unit but quickly realised it needed to work with external startups as well. Professional services companies are full of smart people who are expert in their field, but even they cannot invent everything themselves. And if they were going to work with startups, it made sense to invest with them as well.
This is how it has worked so far:
A diverse team
The corporate investing team has come largely from outside PwC and professional services. Noell is a serial entrepreneur who cofounded four companies and a VC fund over the past 20 years.
"I had a strong passion for bridge building between startups and established companies, but my experience was with startups," he says.
Golnaz Borghei, who works closely with him to run the fund, meanwhile, comes from academia, with a PhD and a post-doctorate in biotechnology and bioscience. She was once more comfortable in a lab but became disillusioned by the constant need to fight for funding. She became a venture capitalist, partly because she realised that being someone who can direct funding into science-based companies is one of the crucial parts of developing the sector.
"We've tried to build a very diverse team," says Noell. "Not just in terms of gender but in educational backgrounds."
The core team has three to five people, and 25 people in total work across all the open innovation activities including investment, partnership, portfolio management and venture building.
The professional services superpower
Although the core team is small, Noell soon discovered that, at PwC, he could tap into a useful "superpower" — an almost unlimited stock of subject-matter experts to help him with due diligence for any investment
"We have 300,000 employees worldwide who are ultimate experts in their industries and technologies," says Noell. "We reach out to them before doing a deal and get really deep insights about how an industry is working."
Borghei adds that its due diligence capabilities has even helped win co-investment opportunities with other investors. "We have received deals from other top VCs in the market, who told us that they thought a potential investment target was a good company, but they didn't really understand what they did. And we had exactly their niche expert in one of our services who does exactly that in that market," she says.
But, while it is full of experts, PwC doesn't actually have an R&D department. This is an added bonus for Noell and Borghei — there is not as much "not invented here syndrome" to contend with it when it comes to working with startups.
What they invest in
The team focuses on early growth stage startups that are ready to start working with PwC on client contracts.
"We will keep investing in the technologies and the digital solutions that are coming to our core industries or our client core industry," Borghei says.
The industrial internet of things (IoT); finance transformation; tech for managing environmental, social and governance; and climate tech are all areas that PwC is interested in.
In addition, it seeks startups working on core areas where PwC does a lot of work, such as cyber security. Business-to-business software will always be part of the focus.
"Whatever is happening in the market, companies will always need digital solutions to increase performance and resilience," says Borghei.
Lessons learned
The team made seven investments in startups in a relatively short time. Now it is taking a step back and taking a moment to think more about how to manage these relationships with startups.
"In the beginning, we overpaced a bit," says Noell. "In the first year it was about building up the team and building up capabilities. The second year we started investing and we may have taken too many projects at the same time."
In the third year, the team lessened the investment pace a little and focused instead on building relationships with their portfolio companies and fostering joint projects between PwC's business units and the startups.
"We have a dedicated team of venture builders in-house who proactively work between our portfolio companies and business units to maximise value capturing," says Borghei.
This open innovation team includes around 25 people. They have helped foster roughly 20 investments and many more partnership and joint projects between startups and PwC over the past two years, Borghei says.
At the same time as making direct investments in startups, the PwC team has made five investments in VC funds. They are using these as a way to get visibility on deal flow and to learn about new markets. Together with joint venture, company building projects and strategic majority investment this makes 20 investments for the team.
One of the things Noell says he has learned is that getting the most out of a limited partner relationship means being very pro-active,
"You can't expect to be a limited partner and then get the daily flow. It's about really communicating your expectations and communicating your search fields," he says. "But if you really spend some time farming this network, it's really valuable."
Next step: building startups in-house
Three years into a corporate venturing programme is often a moment to take stock and refine the strategy. For Noell and Borghei this involves taking the first step to build a startup in-house, as well as investing in external ones. The first venture they are building is a govtech marketplace which will connect startups and small business with local, state and federal organisations. It is an area which Noell believes will become increasingly important in the next few years, and with PwC in a leading role in government consulting in Germany, it can play to its strengths here.
"It's still in a software development phase," says Noell. The new startup will be a joint venture with Public.io, a startup that builds technology products for the public sector.
The team also has plans for a second joint venture, a company called CertifAI, which tests and certifies artificial intelligence (AI) products. They are creating this together with DEKRA, Germany's largest inspection company, and the City of Hamburg.
The first test — a change of CEO
PwC's corporate venture unit may still be relatively young, but it has passed one of the biggest tests — surviving a change of CEO at the company. In July Petra Justenhoven took over as chairwoman and senior partner of PwC Europe, replacing Harald Kayser. So far, however, she has supported the venturing activity.
"She is highly committed to keeping this unit integrated with the company," says Noell. "Even in this short time the team has been able to demonstrate how we have enabled the company to get excellent contracts by working together with the portfolio companies."
Borghei expects that to continue. "The leadership has a motto now, that resilience is no more a nice to have, but a must-have. Our investment in the tech that is coming to disrupt us is building that resilience. They will back us on this. We are investing in our human-led, tech-powered future."