The carbon fibre composite market is tough for startups but GC Ventures saw that Boston Materials was uniquely positioned to do well.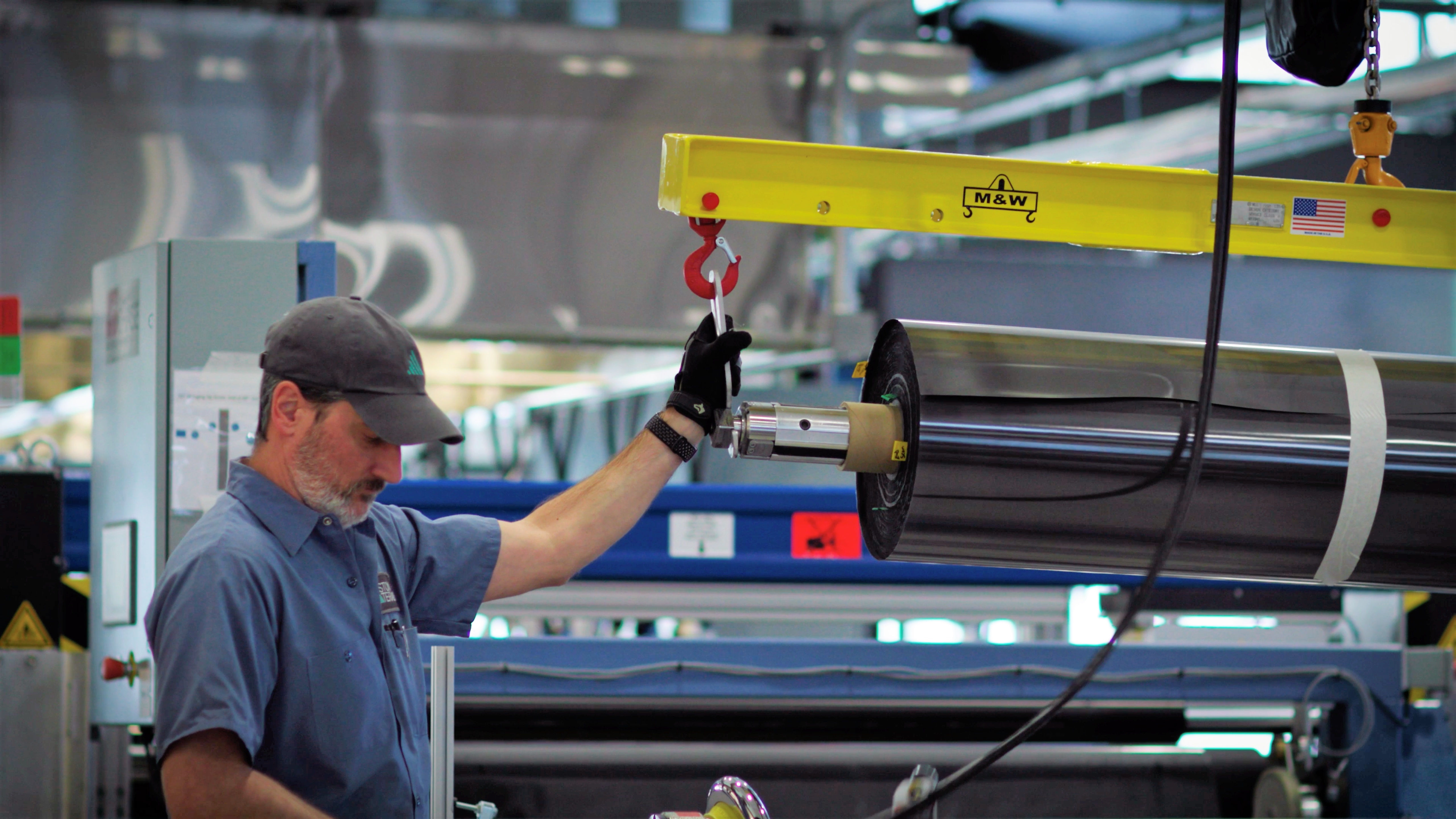 In November we joined the $12m series A2 funding round for Boston Materials, the Massachusetts-based startup developing advanced carbon fibre composites. This was a solid step PTT Global Chemical has made into carbon fibre composites, where we see a lot of strategic synergies.
Carbon fibre composites can reduce the weight and improve the strength of a variety of products from aircraft to wind turbines to automotive to electronic devices, and their usage is expected to grow quickly. However, it is a tough field for new companies due to strong competition and lengthy adoption cycles.
Boston Materials clearly stands out with its unique technology and product features that serve many uses cases beyond the existing applications of carbon fibre composites. This enables defensible product differentiation and unlocks new applications that have fast adoption cycles. We will leverage internal and external resources to empower the company's growth.
Why carbon fibre composites?
The carbon fibre composite market is estimated to be $10bn —$20bn and expanding at a compound annual growth rate (GAGR) of 6% to 10%, depending on the sources (e.g. GMI and Mordor Intelligence). Over the years, we observed the stable growth in segments, like aerospace, and we also saw new growth driven by sustainability related initiatives, like the lightweighting of transportation and the deployment of renewable energies (wind, hydrogen). As a global corporate leader in pursuing sustainability and decarbonization, GC saw great growth potential, sustainability impact, and synergy with our existing technology platforms in carbon fibre composites.
But it's a tough market for startups
However, carbon fibre composites market is also notoriously known as a tough field for startups to survive and thrive. The several end markets covered by carbon fibre composites are not typically conducive for startups and new technologies. The aerospace/military segment drives majority of the current usage of carbon fibre composites but has tightly controlled performance requirements and long adoption cycles. Using carbon fibre to make cars more lightweight will also expand the market, but the automotive industry is very cost sensitive industry, and carbon fibre composites must compete with commoditised materials like steel and aluminium alloys. The consumer goods segment has a shorter adoption cycle, but it is a niche and fragmented market with many competitors.
Carbon fibre composite also have a complicated supply chain, starting from raw materials (carbon fibres and resins), intermediates (prepregs and tapes), composite parts and assemblies, and eventually through to the final products. Due to the complex interaction and interdependencies among players along the supply chain, the product qualification cycle can be lengthy and arduous. In order to be successful, startups in the carbon fibre composites industry need to have defensible and differentiated technology, wisely identified use cases, integration with strategic supply chain partners, deep financial backing, patience, and good timing.
Because of the challenging nature of the carbon fibre composite market, it is quite common to see innovative startups with interesting and useful technologies fail. Even after several years of incubation and many millions of dollars of investment, startups in the carbon fibre composite market often fail to exit the technology qualification mode and secure meaningful commercial adoption.
How Boston Materials stands out
Though Boston Materials operates in a challenging market, we see the company as a standout performer in three aspects:
Unique technology and product features
Boston Materials has developed a proprietary process to make composite films with vertically aligned carbon fibres. The vertical alignment of the carbon fibres unlocks unique energy dissipation properties (thermal, electrical, and structural) that have never existed before. The company won't have to displace an existing supplier in a slow-moving industry like aerospace or transport, it can create new uses, for example, in the electronics industry.
The input feedstock material is a reclaimed milled carbon fibre that is abundant in the supply chain as a waste byproduct. Boston Materials' unique form factor for carbon fibre composites enables combined features – such as light weight, high thermal and electrical conductivity, enhanced durability, and lower carbon footprint. When we look at the application space for carbon fibre composites, the most common use cases are structural parts, where the only value proposition is light weight. Enabled by the unique "Z-axis" aligned fibres, Boston Materials can go beyond such applications, and serve more startup-friendly markets that have faster qualification cycles and favourable unit economics. A key example is the electronics industry, where Boston Materials makes thermal management solutions, with products ranging from heatsinks to conductive adhesive films. This high-growth industry has a fast product development cycle and a fierce demand for competitive edge, therefore it offers an ideal opportunity for new material solutions providers, like Boston Materials.
At the right stage of development
Boston Materials is near the growth-stage inflection point. Most startups in the composite field develop process technologies, and thus their commercialisation relies on customers incorporating that manufacturing process into their current practice. No matter how "seamless" such process can potentially be, it leads to a lengthy qualification cycle and a resistance from the factory floor for continued implementation. Boston Materials, on the other hand, focuses on "products" that are ready for customers to use and can be "drop-in" integrated into the customer's existing supply chain. This enables Boston Materials to serve customers across various end applications with more flexibility. Boston Materials has already fully-scaled the "upstream" production capacity for its proprietary Z-axis Fiber material. The company is now actively working to integrate Z-axis Fiber into new applications and developing the "downstream" supply chains that customers are already familiar with. The company is at the stage of securing production commitments from several industry leaders in applications across thermal management, fuel cells, and structural lightweighting.
Strategic synergy between GC and Boston Materials
GC and Boston Materials share the same vision of promoting sustainability and decarbonisation — last year we also invested in London-based Econic Technologies which turns carbon dioxide into polymers. Boston Materials' technology could enhance both GC's own products and the products of its suppliers. GC's internal innovation team is excited to see the potential of working with Boston Material's unique technology.
With all the excitement of Boston Materials' potential, we are also fully aware of the risks and challenges: some applications need longer time for customer conversion, some customers are more price sensitive than others, and there is uncertainty in the global macroeconomic climate. As a strategic investor, we acknowledge the challenges, but we are prepared to take the risk. We are confident that Boston Materials can address such challenges by working closely with strategic partners, including GC.
---
Jianyu "Jerrold" Wang is associate of corporate venture capital at GC Ventures America.
Founded in 2018, GC Ventures is the corporate venture arm of PTT Global Chemical based in Bangkok, Thailand. The firm focuses on early to growth stage investments in advanced materials, cleantech, bio-tech and life science, and industrial digital platforms.