Funding for warehouse robotics companies has doubled year on year to $1bn in 2022, with Locus Robotics' Siemens-backed series F the latest nine-figure round.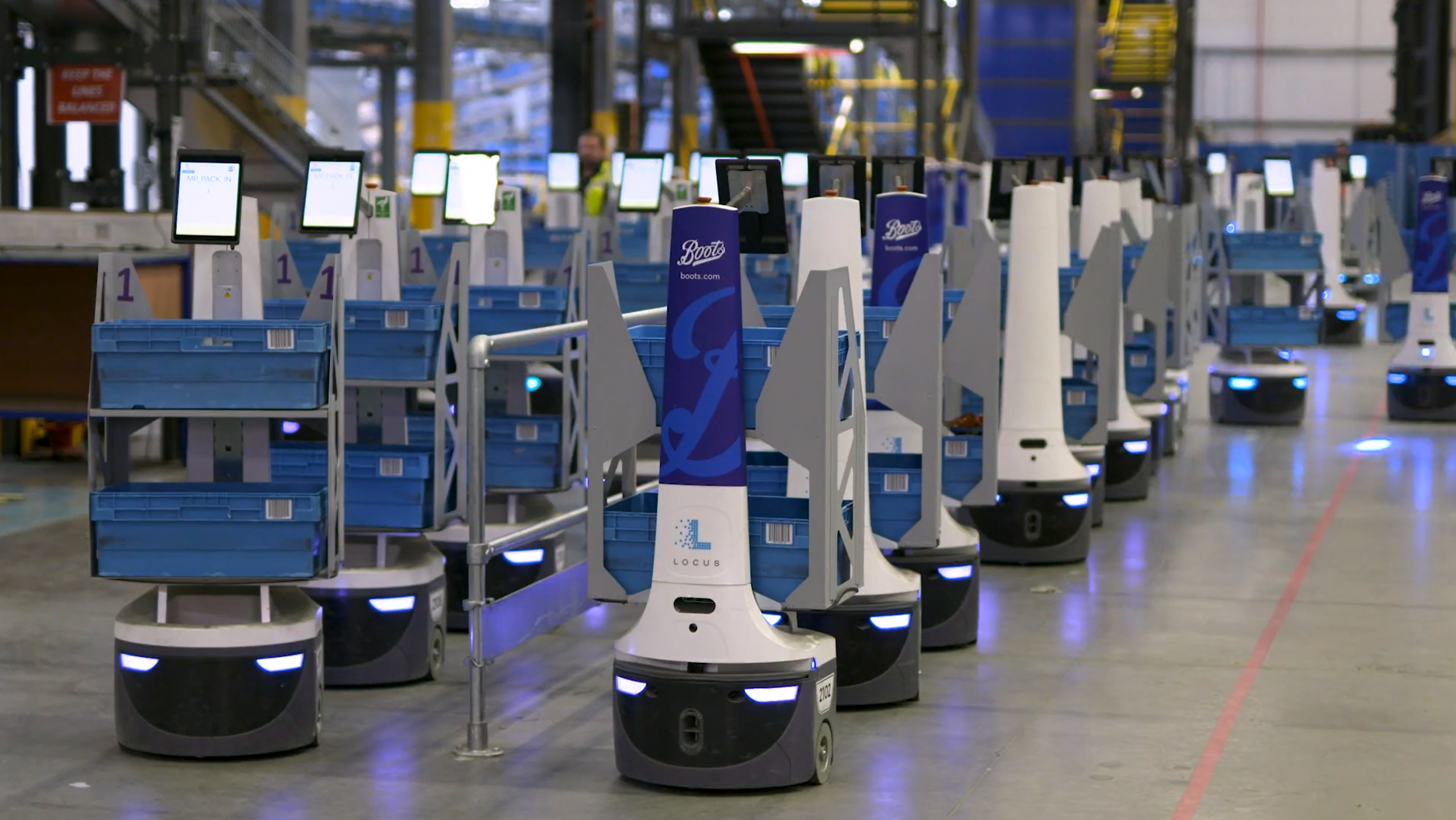 Siemens's Next47 fund helped Locus Robotics secure more than $117m in its series F round this week, making it the latest autonomous warehousing technology provider to raise big money this year.
Locus has developed autonomous mobile robots designed to help human workers in large warehouses handle goods and move pallets. They use intelligent clustering software the company has created that enables them to put tasks in the most efficient order and learn the quickest paths through an environment, saving time for workers who would otherwise have to push heavy carts.
Goldman Sachs Asset Management and G2 Venture Partners co-led the round, investing with Next47, Stack Capital Group, Stafford Capital Partners, Hesta, Newton Investment Management North America, Gray's Creek Capital, Silicon Valley Bank, Hercules Capital, Bond and Scale Venture Partners at a valuation that grew from $1bn in its series E to almost $2bn.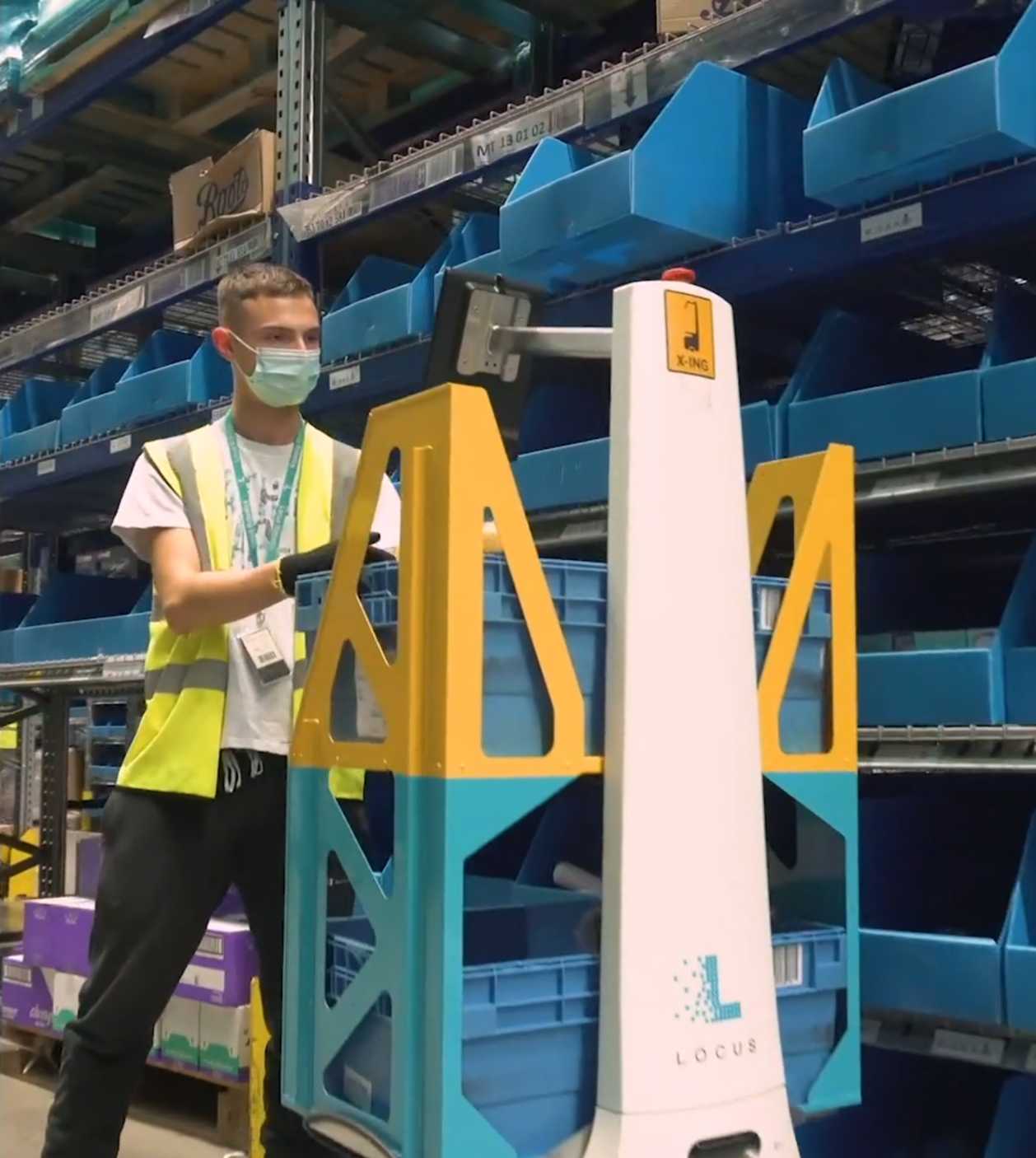 The company's customers include logistics service providers Ceva, DHL and Geodis, as well as pharmacy chain Boots UK and e-commerce services firm Radial. It says there are sites that use up to 500 separate LocusBots, and it has benefitted from both an increased use of e-commerce and historic labour shortages.
Research by e-commerce software producer Shopify shows worldwide e-commerce sales soared 27% between 2020 and 2022, leading to increased demands for warehouse space, while logistics property operator Prologis released figures in February stating that vacancy rates in 2021 were the lowest they have ever been.
New industries like last-mile delivery are meanwhile leading to chains of storage and distribution centres, with increasing numbers situated in urban centres.
Part of the expansion in warehousing is down to online retail growth, but there are also long-term supply chain issues at work, dating from when many international borders were closed in early 2020 due to covid-19. Subsequent overordering has led to shipping container shortages.
Staff are also hard to come by, not least due to high turnover rates. Amazon employs more than a million people in the US alone, but the annual turnover rate for its warehouse staff was reported by the New York Times to be a massive 150% in 2021. That coincides with a national labour shortage spanning several industries.
Automation is then an obvious solution, with reliability perhaps even trumping costs. You don't have to continually train automated systems and you know they'll still be there in six months, the occasional repair job notwithstanding.
The result is that Locus is far from the only developer of warehouse and logistics robotics technology to raise money over the course of 2022. As the table below shows, the amount of VC cash invested in this sector has doubled from nearly $544m in 2021 to $1bn this year.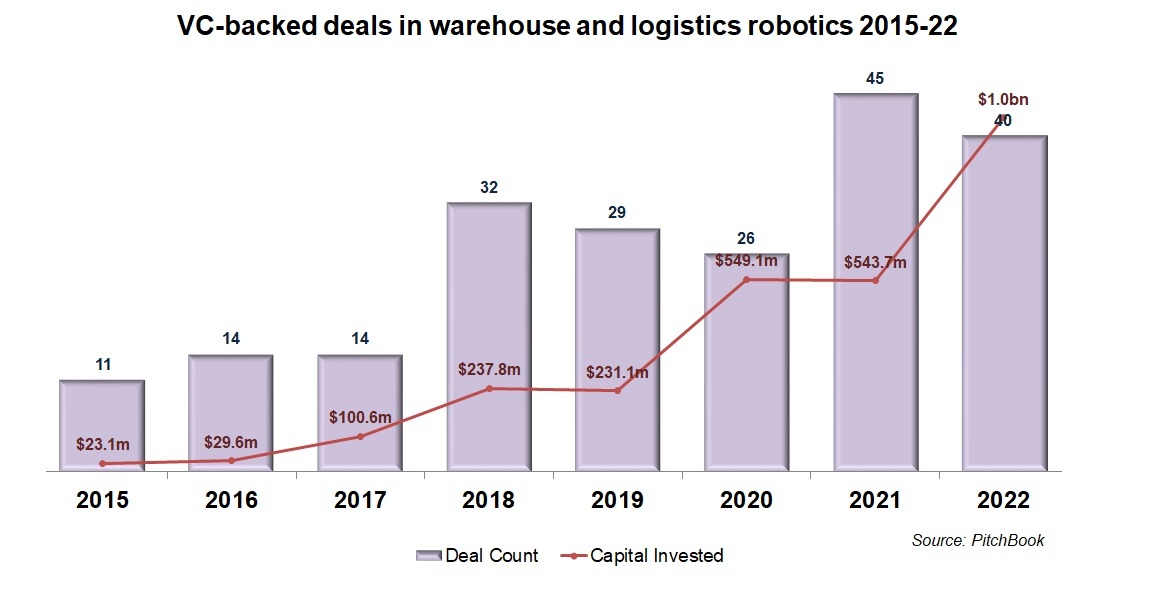 Notable peers in the space include Hai Robotics, which received more than $100m in a June series D+ round, its third in under 12 months, and Geek+, which secured $100m in an Intel Capital-backed series E in August that valued it at about $2bn.
The good news for the sector is that the prevailing trends are forecasted to continue. Shopify expects e-commerce sales to rise another 18% by 2024 to almost $6.4 trillion. The coronavirus pandemic may have dissipated, but problems sourcing energy and raw materials are continuing to cause disruption along with a lack of shipping containers.
Labour shortages are also forecast to remain an issue, with warehousing one of the main areas affected along with retail, manufacturing, leisure and hospitality. Low net migration is a cause but so is the number of employees that have left the workforce over the past two years, many into retirement.
In this arena, it's clear there's a large customer base for companies such as Locus, which this week cited Gartner research predicting about 75% of large product-centric businesses will be using intralogistics robots in their warehouses by 2026.
With AI also continuing to advance rapidly, the sector looks primed for growth.
Photos courtesy of Locus Robotics