Jessica Silvaggi has been promoted to president of the UWM Research Foundation as her former boss Brian Thompson moves to UW-Milwaukee as chief innovation and partnership officer.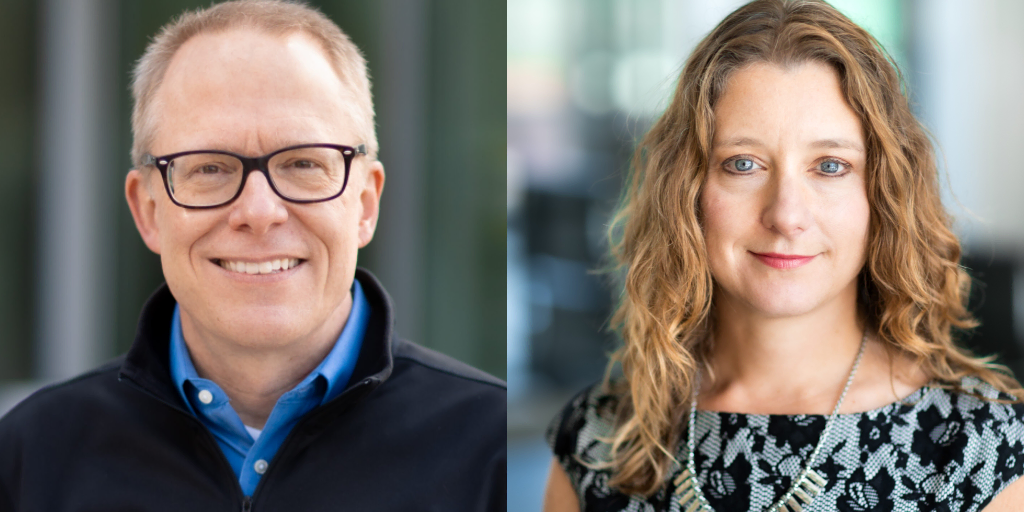 University of Wisconsin-Milwaukee has named Brian Thompson as chief innovation and partnership officer, seeing him join the university itself after more than 17 years as president of research and innovation organisation UWM Research Foundation (UWMRF).
Jessica Silvaggi, who has been with UWMRF for nearly 14 years and who was promoted to vice-president in July 2021, is now president of the foundation after having led in an interim capacity since January this year.
Silvaggi also serves on the board of the Wisconsin Technology Council, the science and technology adviser to the Wisconsin state governor and legislature.
Thompson had taken a leave of absence from UWMRF to serve as interim director of the Office of Strategic Partnerships — which handles external partnerships — and he will be leading that office on a permanent basis as part of his new job description. He will also remain involved with the Lubar Entrepreneurship Center, advising his successor once a new director has been appointed.
UWMRF was created in 2006 and is responsible for entrepreneurship and innovation initiatives at University of Wisconsin-Milwaukee, such as the Catalyst Grant Program, intellectual property and licensing activities and the Lubar Entrepreneurship Center.