BioBetter's technology utilises tobacco plants to provide a climate-friendly response to the meat production industry.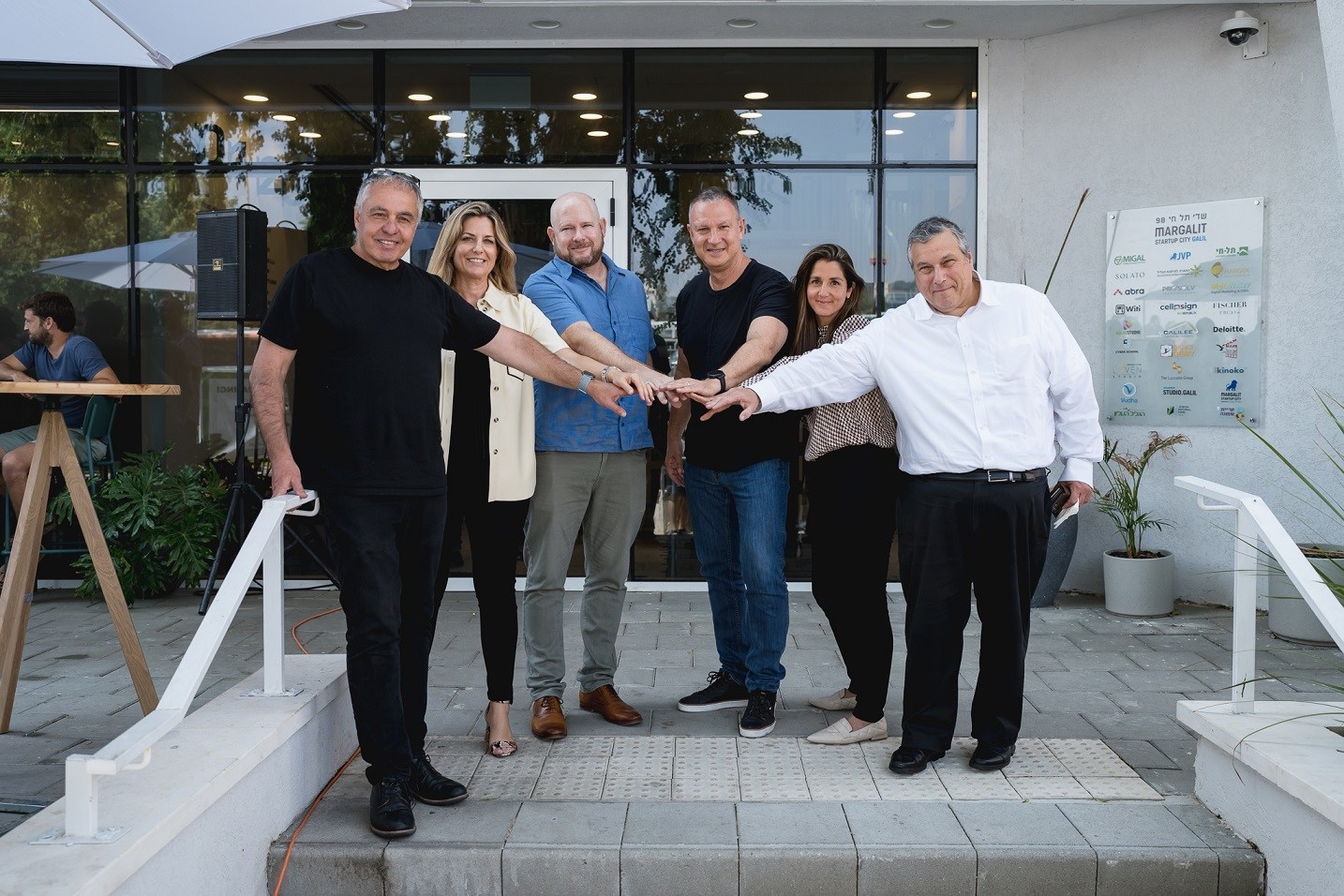 The effects of climate change are estimated by the World Health Organisation to cause 250,000 deaths per year globally. This is before the catastrophic consequences that humanity faces if we don't stop further global warming.
The food and meat industry, in particular, correlates to vast climate and ecological damage, with Scientific American reporting that 40% of greenhouse gases emerge from agricultural and meat industry production. Beef is the main contributor yet, global demands for it and other meats are actually increasing — the United Nations' Food and Agriculture Organisation (FAO) notes a rise between 2000 and 2019 of 25%. Alternative forms of meat production are badly needed.
BioBetter, an Israel-based spinout of Hebrew University of Jerusalem, offers a climate-friendly response by repurposing tobacco plants as bioreactors to produce sustainable animal growth factors (GFs) and proteins for the cellular development of cultured meat products.
The spinout identifies and clones tobacco cells to generate optimal and efficient proteins before breeding and harvesting these tobacco plants using traditional farming (in other words, growing them using soil, water and the sun). The GFs are then extracted and formed into a cultured product — the whole process uses a low-cost infrastructure.
Oded Shoseyov, one of the three co-founders of BioBetter, tells Global University Venturing: "The Global Innovation Fund (GIF) has reported that 10% of the world population will be consuming cultured meat in nine years' time. With such a huge market, production levels and techniques have to adapt.
"The ability to supply growth factors such as insulin needs to change. To meet insulin's global requirement the world will need to produce 17,000 tonnes of insulin per annum when the current production rate worldwide is 200 tonnes. There is no feasible way that companies such as Norvo Nordisk can increase this insulin size through just multiplying their factories, therefore new technology like ours needs to be utilised."
This illustrates another vital point of BioBetter's technology: its approach isn't just useful for meat production, it could be used to develop protein-based biotherapeutic products in healthcare too.
Shoseyov adds that "upscaling current factory methods in the meat industry is highly expensive", and the same is true for the fermentation process in animal production. "Companies and investors are unwilling to finance this," he says. "Technology is therefore the only solution that can reduce these costs whilst creating a sustainable and consistent supply."
The rise of food spinouts
There has been significant growth in the number of cultured meat and sustainable food-focused spinouts, such as University of Oxford's Ivy Technologies, which seeks to produce slaughter-free sausages and has raised $31.7m in funding, or Newcastle University's cell growth meat developer CellulaREvolution, which has raised $3.8m. 
In Israel itself, startups in the sector include milk developer Imagindairy, which raised $15m in its latest round, and its peer Motif FoodWorks, which raised $226m in its series B round.
Shoseyov provides insight into why startups like BioBetter are gaining traction: "Our main supply for human consumption is not sustainable. The animal farming industry utilises most of the land in the world and 25% of the globe's good water.
"This produces more greenhouse gases than all the transport emissions generated worldwide. This industry is so polluting and unsustainable that we cannot continue down this path without harming our children's future in living in this world."
Indeed, climate change could have a devastating impact on developing countries, driving 216 million people to migrate to safer land by 2050, according to the World Bank.
"Our current system is also inefficient," adds Shoseyov. "If we give a cow a certain number of calories through plant-based foods, you will see a small fraction back with regard to necessary proteins for human consumption. Therefore, this emerging technology has the potential to generate more proteins in a cheaper and more efficient manner.
"The second biggest driver for growing investment is the customers. There is a misconception that the rise of vegans and vegetarians is causing this drive when in actuality it is the flexitarians, those who switch between meat and plant-based alternatives, who are impacting the industry, therefore meeting this supply for the new generation who are much more aware of the environment is integral." 
Beginnings and continued partnership
Shoseyov has significant expertise in the field: he has so far co-authored more than 160 academic publications, has spoken at TED events and has also held the position of chief scientific officer of Israel-based biotechnological startup CollPlant for 18 years. At Hebrew University of Jerusalem, he is a professor specialising in protein engineering and nanobiotechnology.
Shoseyov co-founded BioBetter in 2015 together with Dana Yarden, a biotechnological business expert, and Avi Tzur, a tobacco plant industrialist expert.
"BioBetter was created through Hebrew University of Jerusalem, through my lab with support from our co-founder, Avi Tzur who helped fund the startup and pointed us in the correct direction for research," notes Shoseyov.
In its early days, BioBetter was also funded by an incubator in Israel, but the majority of its term sheet now consists of private investors and institutional backers. In fact, they recently raised $10m in a series A round that was led by Jerusalem Venture Partners, with participation from Milk and Honey Ventures and the Israeli Innovation Authority.
"Our intellectual property and license agreement originate from Hebrew University of Jerusalem's technology transfer office. The university continues to support the research and development of BioBetter," says Shoseyov.
"I am involved in the company management and a part of the board of directors to help push the company in the right direction. Overall, our relationship with the university is paramount."
A hotspot in the startup nation
Israel has long been known as the 'startup nation' and its economy continues to grow: Reuters reported it experienced 8.1% growth in 2021. It's hardly a surprise then that companies like BioBetter continue to emerge. But it is specifically the Upper Galilee region that Shoseyov sees as having vast potential.
"The success of BioBetter is not only important for our country and the globe, but also for the Upper Galilee in Israel," he says. "The area has put itself forward as the leading biotechnological hub for Israel and I am confident that BioBetter's success will help other investors and entrepreneurs to make the Upper Galilee known as the biotechnological hub of the world."