Oxford Quantum Circuits' series A round is already among the largest for a European quantum company and could still go higher.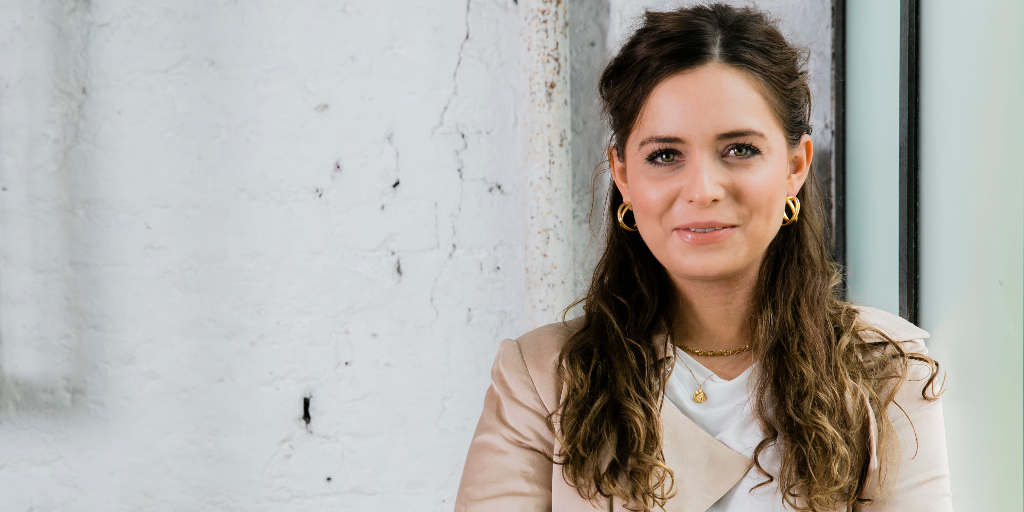 Oxford Quantum Circuits (OQC), the UK-based quantum computing company spun out of University of Oxford in 2017, is looking to build a business with Japanese banks after raising an initial £38m ($46m) series A tranche, making it already one of the biggest early-stage funding deals for a European quantum computing developer.
The round is co-led by University of Tokyo Edge Capital Partners (UTEC) and Lansdowne Partners. It will allow OQC to expand into Asia Pacific, with a specific focus on Japan where there is high interest from financial services providers.
Ilana Wisby, chief executive of Oxford Quantum Circuits, is also looking forward to collaborating with University of Tokyo on quantum research. "University of Tokyo has excellent quantum activities that are very well aligned with OQC. It was really a synergistic relationship," she tells Global University Venturing.
Financial services and pharmaceutical companies are among the target customers for OQC's quantum computers, but will not be the only areas of interest. "Quantum is going to have an impact on every single market vertical," Wisby says. "It is more of the market pull than company strategy. We are focused on getting first mover advantage across regions, so that we can ensure that the infrastructure and availability is there."
This is one of the reasons OQC became the first European company on Amazon Web Services (AWS)'s quantum computing platform Braket.
That achievement was "hugely important", Wisby tells Global University Venturing. "It is showing credibly that we have a product that customers can use and we are the first in Europe to have been able to deploy that on Amazon Web Services, which is huge." It means clients in Europe now can run algorithms during office hours, confident their data is secure because it stays on shore.
Now Wisby, who already has a team of 63, is looking to grow the company further.
From stealth mode to global reach
When Wisby was headhunted by Oxford Science Enterprises (OSE), the venture fund of University of Oxford, and she looked through the portfolio to figure out what company she might want to work for, it was a spinout in stealth that piqued her interest because of a single word: quantum. As it would turn out, this was the first quantum computing spinout from the university, OQC.
Wisby had worked for a couple of startups since receiving a PhD in quantum physics from Royal Holloway, University of London in 2016, having realised during her thesis that as intellectually stimulating as academia was, she was an entrepreneur at heart.
From her studies, she was already familiar with the work of Peter Leek, a pioneer in superconducting technologies and the inventor behind OQC. She signed up as founding chief executive of OQC and, over the past four years, has led a steep growth trajectory at the company.
OQC's core technology, Coaxmon, is a patented three-dimensional architecture that takes key componentry off-chip and thereby solves the challenge of two-dimensional circuits that require increasingly intricate engineering to route control wiring across the chip to the qubit. Essentially, Coaxmon offers high coherence and low crosstalk – fundamental requirements for quantum computers to perform increasingly complex tasks.
It has pushed its architecture to eight qubits, with bigger processors under prototyping. The company operates as a quantum computing-as-a-service both through the public cloud, Amazon Braket, and a private cloud.
Links to Oxford
Wisby is proud to have OSE as a return investor in the round. "Their continued support over the years has been integral. OSE are almost a startup in themselves, not much older than us, and what they have achieved is truly terrific.
"It is more than just money. I have an incredible support network that has grown from being an OSE portfolio company, and many CEOs are part of my friendship group. And Oxford as a brand has definitely been important."
British Patient Capital and Oxford Investment Consultants also took part. A second close is anticipated later this summer, and OQC remains open to investors.
OQC maintains an active relationship with the university, Wisby stresses. "There is a ton of additional innovation that is going to be required for the next 10 to 15 years. We are passionate about making sure we are building a company that is successful for the long-term and future R&D and innovation is going to be core to that. We have a very good relationship, of course, with Peter Leek, he works with the company a day a week, he also will sit on our technical advisory board. We sponsor students within the university and we have research agreements as well, though I am looking to diversify our relationships with other universities."
Quipping that "everyone always wants more", Wisby nevertheless thinks that there is "a lot of great early support" for startups in the UK, particularly thanks to the tax relief Enterprise Investment Scheme that allows investors to offset some of their profits.
"The golden triangle naturally attracts more investment and I would love to see that diversify across the UK more broadly," she continues. And when it comes to series A and later rounds, there is less support available. "That is where things like the British Business Bank's Breakthrough Fund have come in."
Ultimately, she says, it should be private market-led but there are roles for governments – these being to show confidence and leadership to ensure investors deploy capital, as well as to provide the right regulatory environment to create thriving ecosystems.
"Of course, having British Patient Capital as a mechanism for government showing that leadership, making sure that technologies of national strategic importance are supported by and kept as best we can within the UK, so we can continue to be successful here as well, is really important. We are very proud to have British Patient Capital on our cap table."
She notes that she is also "very excited" about the Science and Technology Council and the work Andrew McCosh and his team are doing. "I am very proud to support that through advisory and also to work on the British Innovation Council. So, there are a lot of different mechanisms, I do think they are listening to industry very well.
"One example of where this has worked very well is with the Future Fund. OQC is very proud to have been able to benefit from the Future Fund support during the pandemic. That has really been a testament to our success; we would not have been where we are today without it."
OQC is also currently taking part in two Innovate UK projects, leading one of them. "We need to have the right balance of both competition and collaboration. No one is going to succeed entirely on their own. We support a thriving ecosystem and the UK was pioneering through the initial government quantum programmes that helped create and capture a very thriving community. Europe, particularly Delft, has a number of great startups thinking about the backend infrastructure that is going to be required to build end-to-end quantum computers."
If anything, she ponders, "the sector is underrated".
More science than fiction
The biggest challenge for OQC moving forward is being perceived as a leading UK startup, says Wisby.
"We need to be seen as a global technology and service company. To do that, we need to demonstrate the technology to the potential and to get the traction with the customers.
"It is the balance of pushing the technology and making sure that we are able to engage and get the market pull as well. The sooner that we can demonstrate commercial impact the better. I think that is everybody's challenge and OQC is no different."
The other challenges are not necessarily smaller – ethics and the climate crisis. "I am very passionate about building not just world-class technology, but a world-class company," Wisby says. "That means being pioneering not just in technology, but also in our principles. We are very vocal about our leadership within the space on topics such as quantum ethics, but also environmental, social and governance factors, for example."
OQC is committed to being carbon neutral by the end of 2022 and is tracking its progress internally. But, Wisby underlines, while its computers are power intensive and require liquid helium and liquid nitrogen, "once you have built the system, the overall energy consumption requirements to crunch the amount of data that you would in existing supercomputers or data centre infrastructures are significantly less."
Quantum computing remains a nascent industry and its potential can still sound more fiction than science. But with OQC at the forefront of the sector, investors as well-resourced as OSE and UTEC on its cap table, and a leader as smart and driven as Wisby, the future is much nearer than you might think.