Regrowing limbs, a cure for AML found at the bottom of the ocean and software for data centres to use 25% less energy are all more science than fiction thanks to these 10 spinouts.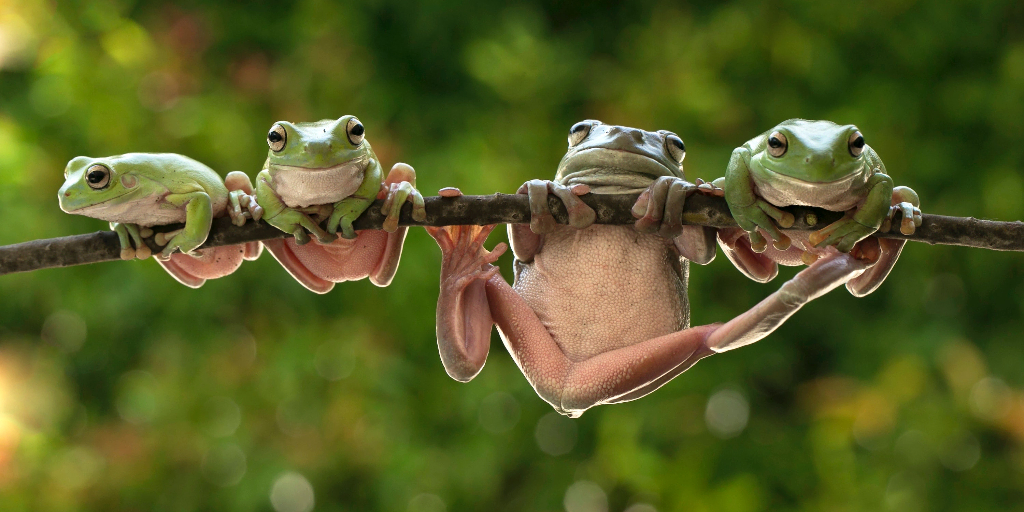 BeatHealth lets Parkinson's sufferers walk with music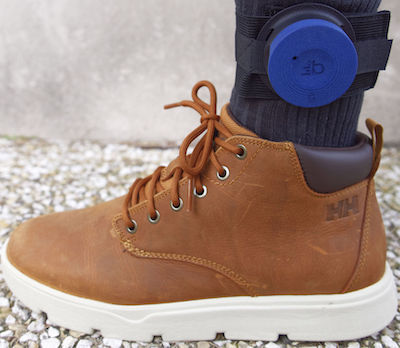 Grab your phone, put on headphones and go for a walk — so far, so normal. Unless you live with Parkinson's disease, then this might seem impossible. But it doesn't have to be.
BeatHealth uses a sensor attached to the ankle that detects a user's gait and pairs it with a list of curated songs that match walking pace, subtly guiding the user through a stable walking pattern.
The science builds on a dissertation by Charles-Étienne Benoit at University of Montpellier's European Centre for Research on Human Movement.
The company completed a crowdfunding campaign of just more than €15,600 last year but doesn't appear to have raised any other equity funding beyond this yet.
Bio Inx prints hard tissues like cartilage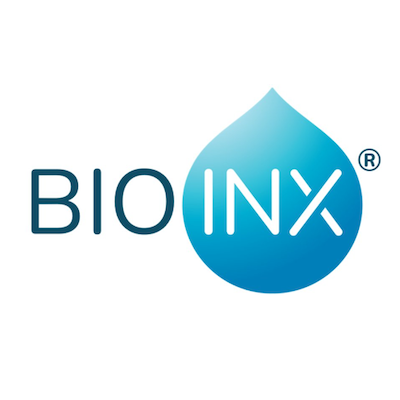 Bio Inx, spun out of University of Ghent, is hoping to one day make 3D-printed organs a reality.
The company has developed technology dubbed Curasol which offers UV-crosslinkable solid inks, enabling solvent-free fabrication of robust hydrogel or biodegradable scaffolds. The advantage of its approach over other methods is twofold: it's five times faster and it works for harder tissue like cartilage.
Bio Inx (launched in 2020 as Xpect-Inx) raised €700,000 last summer, made up of €500,000 in equity from unnamed investors and €200,000 in grants.
Cellbox Solutions transports live cells without cryopreservation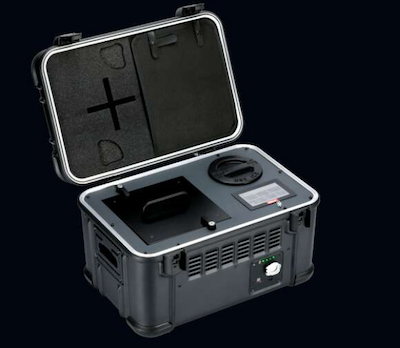 Live cell logistics is a complex challenge. Typically, you'd freeze cell cultures in nitrogen to halt any metabolism that could damage them during transport — a process called cryopreservation. But there are still risks, such as intracellular ice formation or dehydration, which can damage or destroy the cells.
Cellbox Solutions, born out of Fraunhofer Research Institution for Marine Biotechnology and Cell Technology, is taking a different approach: a portable incubator.
The incubator maintains a temperature of 28 to 38 degrees Celsius, provides a regulated CO2 environment and is equipped with a lithium-ion battery. It also comes with an app to log data.
Fraunhofer Ventures backed a €6.5m series A1 round earlier this month which was led by CK Ventures. NRW.Venture, Fil Bros and angel investors filled out the round.
KinSea Lead Discovery finds cures at the bottom of the ocean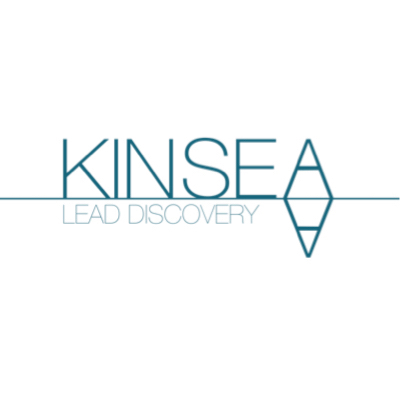 How many treatments or cures for diseases might hide in marine ecosystems? KinSea Lead Discovery is hoping quite a few, and it's starting with a first asset aimed at acute myeloid leukaemia and other haematological tumours.
The asset — pan-mutant FMS-like tyrosine kinase 3 inhibitors — was discovered in the Arctic Ocean, specifically an organism living in the depths of the Barents Sea. In animal models, the asset completely eradicated all traces of cancer.
KinSea is led by chief executive Jeanette Hammer Andersen, a professor at UiT the Arctic University of Norway. Norinnova, the institution's commercialisation arm, established the business with University of Bergen and Lead Discovery Center in Germany.
Norinnova also contributed to a seed round, consisting of convertible loans, alongside KHAN Technology Transfer Fund I, earlier this month. The round marked the official launch of KinSea, which was incorporated in September last year.
Morphoceuticals regrows limbs and regenerates organs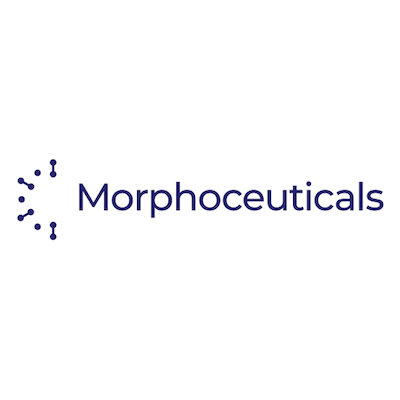 What if we could regrow limbs or regenerate organs? It may sound impossible but Morphoceuticals, a spinout of Tufts University, is already doing it: it has managed to regrow a leg with full functionality on an African clawed frog (which does not naturally possess any such ability).
Yes, it was a frog and yes, it took 18 months, but clearly, the concept has legs (sorry) and it was the first time anyone has done it. The regrowth was stimulated using a drug cocktail, applied in a wearable bioreactor on the frog's hind leg for just 24 hours (you can read the paper here).
Prime Movers Lab and Juvenescence co-led an $8m seed-2 round last month. The money is going towards development with a view of pushing towards the clinic (for example in amputation stump health) and building more tools to map the bioelectric atlas of living tissues.
Plense Technologies monitors crops using ultrasound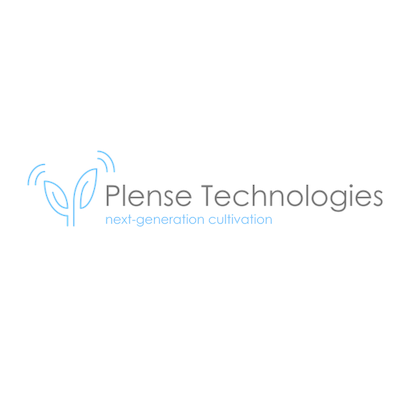 Crop monitoring systems are not a new idea (you can do it with everything from drones to satellites), but they're not always easy or accessible.
Plense Technologies, spun out of TU Delft, has developed an ultrasound sensor that could remove the need for manual crop inspection altogether: it's capable of measuring the water content inside (and thereby the health of) individual plants.
A prototype, developed as part of the Plantenna research project, proved it could cope with the demands of a noisy, commercial environment and the company is now developing the next versions. It has secured funding from NWO, the Dutch Research Council.
Resalis Therapeutics taps into RNA to treat liver disease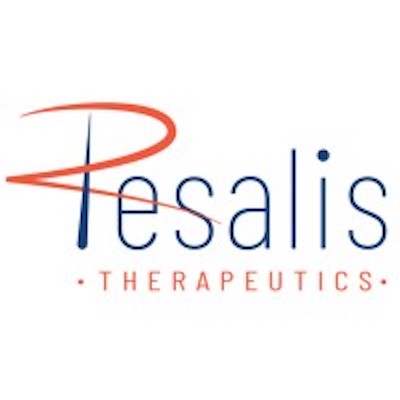 Everyone, by now, will be familiar with messenger RNA (ribonucleic acid) thanks to the Moderna and BioNTech covid vaccines, but you might not have come across non-coding RNA (ncRNA) before. What may have once been disregarded as "junk RNA" (because ncRNA doesn't create proteins, it was thought superfluous) could be a promising avenue for treatments.
Resalis Therapeutics is working on ncRNA treatments for metabolic diseases and it's initially targeting obesity and nonalcoholic fatty liver disease.
Resalis was co-founded by chief scientific officer Riccardo Panella, then a research assistant professor at Desert Research Institute in Nevada. You might expect he'd set up the company in a life science cluster like Boston, but he didn't.
He also didn't incorporate it in Denmark, where he's now an associate professor at Aalborg University and where his co-founder and chief technology officer Sakari Kauppinen is based — Kauppinen is the director of the Centre for RNA Medicine at Aalborg University Hospital.
No, it is based in Turin, Italy, though if you've been listening to our Talking Tech Transfer podcast, that location won't be much of a surprise.
Alessandro Toniolo was hired as chief executive last October, having spent more than a decade at Pfizer, Shire and then Novartis, most recently as head of immunology franchise and head of respiratory and allergy franchise.
And last month, Resalis raised €10m from a group of local investors: Turin-based Claris Ventures led the round, while Italian Angels for Growth and Club degli Investitori also contributed.
SeamlessCare enables non-verbal people to communicate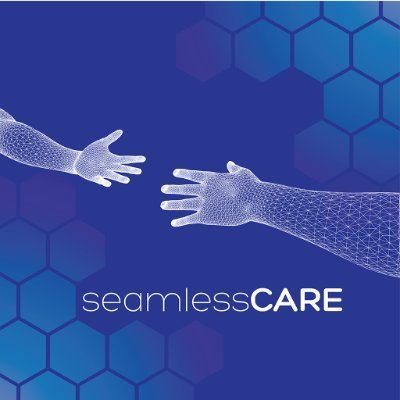 SeamlessCare is allowing non-verbal people to express themselves thanks to an artificial intelligence (AI)-powered app that can understand 10 emotions, such as happiness and boredom. The AI's been trained on thousands of vocalisations.
What's the challenge around existing assisted communication technologies? Not everyone has the intellectual or physical capability to use these, may that be because of a brain injury, a disability or a condition like dementia.
In fact, SeamlessCare is specifically aimed at people who have fewer than 20 functional words. It markets the app, Emphatic, for €9.99 a month which covers up to three non-verbal people, an account owner and up to 20 users such as teachers, family or carers. An enterprise version for care organisations is coming in July.
The company was spun out of University College Dublin's School of Mechanical and Materials Engineering in 2021. Last year it picked up €700,000 in seed funding from Enterprise Ireland and angel investor Frank Dolphin.
Zeabuz ferries people autonomously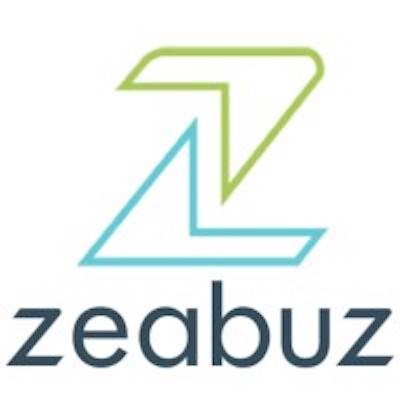 The maritime shipping industry is responsible for 3% of global greenhouse gas emissions. Some estimates say around 50,000 people a year die in Europe because of pollution — with those living in harbour cities most affected. So, electrification of the sector is vital.
Zeabuz, a spinout of Norwegian University of Science and Technology, is doing that and more: it has developed autonomous electric maritime vessels and it's bringing its first autonomous urban ferries to Stockholm next year.
But there's big potential beyond this: its autonomy technology can be retrofitted and the spinout is specifically working on a business model around autonomy-as-a-service for operators of small vessels.
It's all caught the attention of Yinson GreenTech, a division of energy infrastructure and technology company Yinson, which made a strategic investment (of undisclosed size) in Zeabuz last month to bring the technology to Singapore.
ZeroPoint Technologies reduces the energy demands of data centres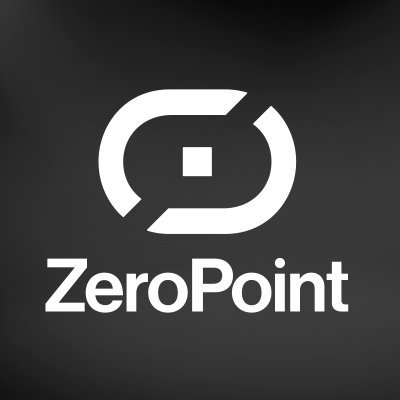 Data centres use a staggering amount of electricity — 4% of global consumption — but what if there was a way to reduce that dramatically? That's the proposition of ZeroPoint Technologies, a spinout of Chalmers University of Technology, which says its technology can reduce energy requirements by a whopping 25%.
It does it through ultra-fast, real-time data compression to remove unnecessary information from memory, which can be up to 70%. Freeing up memory means servers run more efficiently, which means they need less energy.
Chalmers Ventures backed a $3.5m seed round last month that, perhaps unsurprisingly, caught the attention of climate tech investor Climentum Capital and Swedish government-backed Industrifonden. Existing shareholders returned for the round.