CIO David Adams has accepted a new role as commissioner of Indiana's Department of Workforce Development and will be replaced by Ryan Hays at the university.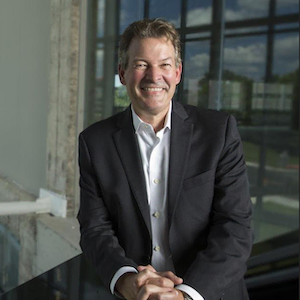 David Adams, chief innovation officer (CIO) at University of Cincinnati (UC), is joining the Indiana state Department of Workforce Development as commissioner, leaving the institution after five years of serving as the inaugural CIO.
Ryan Hays, executive vice-president at the university, will assume the additional title of chief innovation and strategy officer starting next month, adding the Office of Innovation to his remit.
Hays became executive vice-president in 2012 and he serves as the university president's chief of staff, as well as overseeing the strategy and operations of the Office of the President and the Office of the Board of Trustees. He's also responsible for the Department of Marketing and Communications.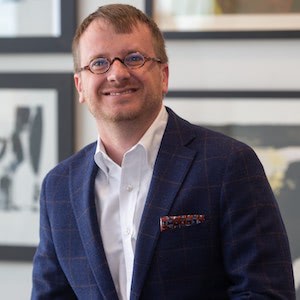 Adams joined the university in 2017 and has also served as chief executive of the University of Cincinnati Research Institute. He helped launch the 1819 Innovation Hub in 2018 to drive industry-academia collaborations.
UC's Venture Lab, located in the 1819 Innovation Hub, boosted its portfolio to 89 startups under Adams' leadership.
In 2020, Adams helped architect the Cincinnati Innovation District and announced a $100m investment from JobsOhio. Last year, Adams attracted Lightship Capital, a fund and accelerator focused on underrepresented founders, to the district.
Adams' impact went beyond UC's ecosystem: its revised intellectual property policies became the model for the state's Ohio IP Promise, a streamlined process to commercialise research out of the state's public universities. Similarly, the Cincinnati Innovation District model was replicated in Cleveland and Columbus.
Neville Pinto, president of UC, said: "David has built a tremendous foundation of excellence for the university's fast-growing innovation ecosystem. The Cincinnati Innovation District is already making a real and lasting impact on our city, region and state. On behalf of the university, I want to thank David for being such a wonderful champion for all things UC."
He added: "Having served as executive vice-president since 2012, no one knows the university better than Dr Hays. He brings that perfect blend of insider knowledge and external experience to the table. He's been deeply involved in creating and accelerating our innovation agenda since my arrival in 2017.
"I know with confidence that he can move our efforts to the next level."
Images courtesy of University of Cincinnati