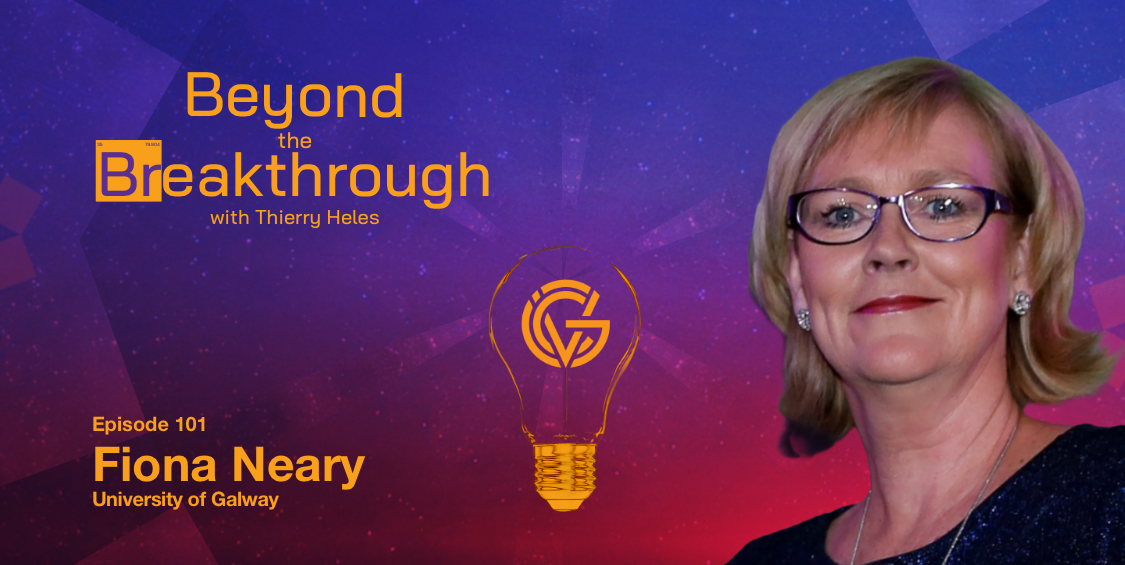 University of Galway has long been a leader in medtech, so it makes sense that Fiona Neary, innovation operations manager in the institution's Innovation Office, created the country's first medtech accelerator programme in 2018.
She also helped build the BioInnovate programme, based on Stanford's Biodesign Innovation Fellowship, which puts would-be founders into real-life clinical settings to develop products for concrete patient needs. The programme is set to expand across Irish institutions.
This focus on medtech isn't without its challenges — demand for wet labs, for example, has far outstripped supply. Neary is also keen that medtech doesn't overshadow Galway's other opportunities in energy, agritech and construction (and indeed, Galway is home to Ireland's latest research centre focused on construction).
On this debut episode of Beyond the Breakthrough, Neary also discusses the importance of US investors for Galway startups, the government's role through economic development agency Enterprise Ireland and local investors like Atlantic Bridge, whose University Bridge Fund II is backed by the University of Galway.
Further listening
Subscribe