How do you stop AI from being racist? What if you could diagnose autism at birth using a single strand of hair? Here are 10 spinouts doing this and more.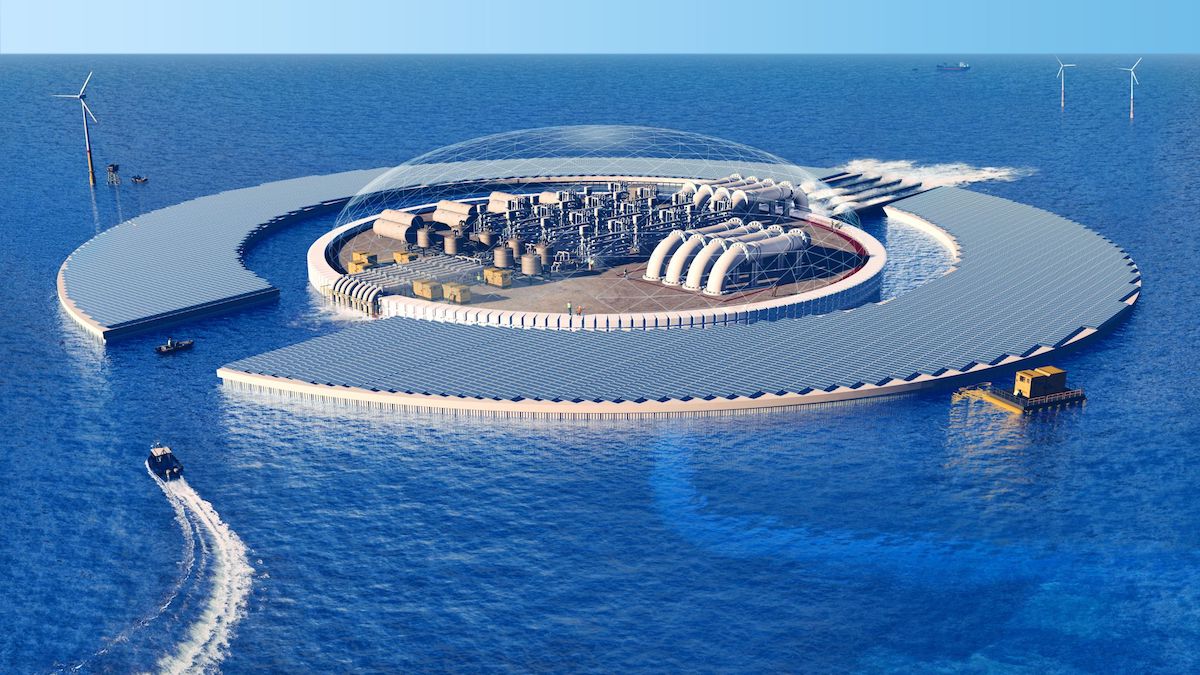 Working in retail can be a thankless job but that doesn't mean it's devoid of real innovation, as illustrated by Revive Eco in this month's list of university innovations you need to know about. And if Revive Eco's palm oil alternative made from discarded coffee grounds isn't quite futuristic for you, how about using a single strand of hair to diagnose autism — made a reality by LinusBio.
Here are the spinouts that are proving that innovation emerging out of universities knows no bounds.
Calvin Risk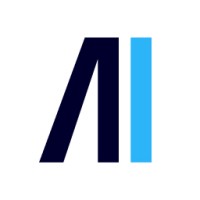 There are two big problems with using artificial intelligence. One, it's typically a black box, so you don't know how the algorithm has arrived at its conclusion. Two, it's only as good as its training data, so if there are biases in there they'll be in the algorithm too — ask Microsoft how well that can go or ask OpenAI what they think about ChatGPT churning out white supremacy texts.
In other words, if you're using AI for commercial applications you should make sure that it isn't biased. And that is exactly what Calvin Risk, a spinout of ETH Zurich, is hoping to do.
Its platform enables companies to quantify the technical, ethical and regulatory risks of their AI portfolio by completing adaptive assessment tasks at each stage in an algorithm's lifecycle. Calvin then offers insights both at the algorithm-level and across the entire portfolio of AI applications, and provides continuous monitoring. It also calculates the probability of adverse incidents and potential costs.
The spinout is focusing on the insurance, pharmaceuticals and tech sectors. It raised $1.5m in pre-seed funding last month from btov Partners and Wingman Ventures.
Want to know what makes ETH Zurich the leader in spinouts in Europe? Listen to our interview with Silvio Bonaccio.
Captura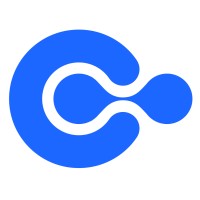 The idea of carbon capture and storage isn't exactly new (founded in 2009, ETH Zurich's Climeworks recently made headlines with an externally validated methodology that enabled it to certify its services). But it is a promising part of undoing some of the damage industrialisation has done to the environment. So it's not surprising there's more than one spinout active in the space.
Captura, spun out of California Institute of Technology (learn more about Caltech's tech transfer operation in our interview with Fred Farina) has developed a low-cost method that uses renewable electricity and sea water for an electrodialysis process that extracts carbon dioxide from the ocean. It helps address ocean acidification and it allows the sea to absorb some more CO2 from the atmosphere.
Captura's approach doesn't require man-made adsorbents or rare earths like land-based processes, there are no byproducts and the process could be deployed from existing infrastructures such as decommissioned oil rigs.
Caltech Seed Fund was among the backers of a recent $12m series A round that also included Future Planet Capital (listen to our interview with executive chairman Douglas Hansen-Luke), Hitachi Ventures, Aramco Ventures and mTerra Ventures. Equinor Ventures led the round.
LinusBio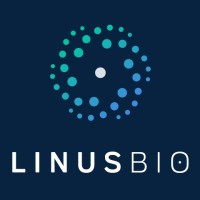 Exposome is the totality of all exposures of an individual in their lifetime and how those exposures relate to health — in other words, how the environment changes the body. What if you could use that concept to map the molecular dynamics of human physiology?
LinusBio, spun out of the Icahn School of Medicine at Mount Sinai, has developed a precision exposome sequencing platform that can extract data equal to 500 blood samples from a single strand of hair, identifying compounds for health conditions where genomic biomarkers have had limited success. If it sounds like science-fiction, it's not: the technology is already being used in two pharma-sponsored trials.
Initially focused on neurological conditions, LinusBio has created a diagnostic aid for autism spectrum disorder that can assess the likelihood of autism at birth with 80% to 90% accuracy, and assist with personalised treatment decisions. LinusBio's pipeline also includes biomarkers for ALS, oncology, inflammatory bowel disease, psychosis and schizophrenia.
Bow Capital, the University of California-linked fund, co-led a $16m series A round for LinusBio a week ago. GreatPoint Ventures co-led, while Divergent Investments, David Bellet Family Office and a host of angel investors also participated.
MPC Therapeutics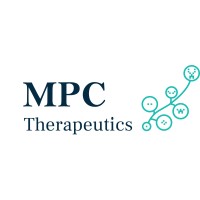 Could you tap into the mitochondria (which generate energy in a cell) to change cell behaviour and fight diseases? MPC Therapeutics, a spinout of University of Geneva, says yes.
The spinout has discovered compounds to inhibit the mitochondrial pyruvate carrier (that's where the MPC in its company name comes from). Pyruvate is converted from glucose and then enters a cell's mitochondria through the carrier. Once in the mitochondria, it enables cellular energy production and metabolism.
MPC Therapeutics' thesis is that if you can modulate pyruvate's entry into the cell, you can alter the way the cell generates energy.
The company's lead programme aims to improve the performance and persistence of CAR-T cell therapy in solid tumours where immunotherapy has thus far proven difficult and the risk of relapse high.
The same approach could also be applied to regenerative medicine, where MPC's initial focus is on alopecia — but it could eventually be adapted to also treat, for example, neurodegenerative diseases like Alzheimer's.
Plutus Investment and a group of angel investors put CHF1.5m ($1.6m) in seed funding into MPC last week, which the spinout is using to move its lead asset into the clinic by next year.
Myco4Food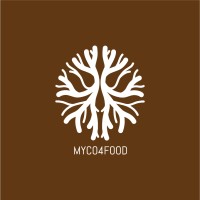 One day, the idea of killing animals as a necessary step to produce meat products may sound as absurd as taking heroin when you have a cough (yes, Bayer actually sold that) but lab-grown meat production remains very inefficient and expensive. Plant-based alternatives are a good stopgap on our way to the widespread use of cultured meat (and they might even be here to stay long-term).
Myco4Food, spun out of Aalborg University last year, uses solid-state fermentation and brewer's spent grains — a byproduct during beer production — and turns them into high-grade edible mushroom protein. There should be a steady supply for Myco4Food: its home country Denmark produces thousands of tonnes of brewer's spent grains every year.
The spinout doesn't appear to have raised any venture capital yet, but it has secured a couple of grants, most recently picking up DKK9.1m ($1.3m) as part of a consortium that also includes plant-based fishcake producer Planteslagterne (known internationally as Perfect Season).
Revive Eco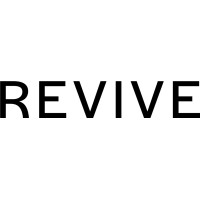 Students working in coffee shops isn't anything unusual, but for most, it's just a way of topping up their loans. Not so for Fergus Moore and Scott Kennedy, who realised that used coffee grounds typically go to waste — more than 500,000 tonnes in the UK every year, in fact. It costs the industry some £80m ($98m) in waste removal.
Revive Eco extracts high-value, natural chemicals from coffee grounds to produce a palm oil alternative that can be used in industries such as cosmetics, pharmaceutical, home cleaning and food and drink.
That means it's tackling another challenge at the same time: around 70 million tonnes of palm oil are produced annually and it is a leading cause of deforestation and carbon emissions.
University of Strathclyde, where Moore and Kennedy initially developed their technology, has backed a $458,000 round that was led by Gabriel Investment Syndicate and also included Scottish Enterprise. The company will use the cash to grow its small team of four as it gears up for trials with undisclosed "big brands" across Europe.
QV Bioelectronics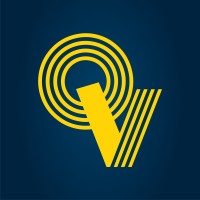 QV Bioelectronics is developing a surgically implanted device to treat brain tumours, with an initial focus on glioblastoma, the most aggressive form of this cancer.
Its electric field therapy device, Grace, aims to double the life expectancy of patients without impacting their quality of life. The device, still in pre-clinical development, would be implanted in patients already undergoing surgery to maximise safety and reduce costs.
The company was co-founded by chief executive Chris Bullock, who wrote his PhD at University of Manchester on graphene bioelectronic devices and using electrical stimuli to control cell behaviour, and by Dr Richard Fu, a neurosurgery specialist and a Wellcome Trust clinical research fellow at the university.
QV Bioelectronics raised £2m ($2.4m) in pre-seed financing co-led by Science Angel Syndicate and Fink Family Office last week. Multi-university venture fund Northern Gritstone (learn more about them in our interview with CEO Duncan Johnson), Elbow Beach Capital, SOSV and Catapult Ventures also took part.
Telesair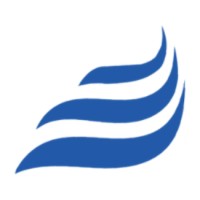 The early days of covid-19 underlined the importance of respiratory care and it led to brilliant innovations out of universities, like University College London's breathing aid Ventura. But while those nightmarish first few months are thankfully long behind us, respiratory care remains an important part of intensive care units.
Telesair is still mostly in stealth but it is working on compact, mobile respiratory care devices, including one called Bonhawa Respiratory Humidifier for use in ICUs. Notably, the company is also developing products for long-term care facilities, nursing homes, rural healthcare providers and homecare.
The market for respiratory care is large: in 2019, more than 212 million prevalent cases of chronic obstructive pulmonary disease were reported globally, according to the BMJ. The US has the eighth highest mortality rate for the disease — only Denmark has a higher mortality rate in the western world, according to the British Lung Foundation.
Pasaca Capital has led a $22m series A round for Telesair that included University of California, Berkeley-affiliated Berkeley Catalyst Fund (read more about the fund in our interview with managing partner Richard Chan). ZhenCheng Capital, Shangbay Capital, Device of Tomorrow Capital and Ultrastar Ventures also backed the round, as did one corporate venture capital fund, Honeywell Ventures.
Uluu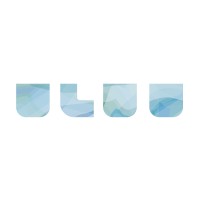 Australia is already one of the countries that are experiencing massive challenges because of the climate crisis, so it's no surprise that researchers in the country are turning increasingly to finding solutions. Plastics are a key contributor to greenhouse gases and Australia-based Samsara Eco even made it into our top spinouts of 2022 for its technology to infinitely recycle the material.
Uluu, spun out of University of Western Australia and based at its Indian Ocean Marine Research Centre, is taking a slightly different path to plastics, hoping to replace it altogether with a seaweed-based alternative that is compostable.
The spinout raised A$8m ($5.6m) in seed funding late last year led by Main Sequence Ventures (learn more about the CSIRO-founded firm in our interview with partner Mike Zimmerman), with participation from Alberts Impact Ventures, Mistletoe and Possible Ventures.
But that's not the whole cap table: intriguingly, Uluu also attracted a broad array of angel investors through Main Sequence's social impact community Voice Capital such as model Karlie Kloss, Kevin Parker, frontman of band Tame Impala, chef Neil Perry and Melvin Benn, managing director of the company behind the Glastonbury and Reading festivals in the UK, as well as other individuals. Uluu hopes their backing will give them access to industries like fashion and live concert providers.
Woodtechno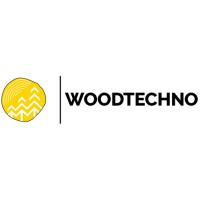 Burning wood is a controversial method of heating homes, though you can make it less harmful to human health and the environment by using a burner rather than an open fire. And with gas prices high across Europe ever since Russia invaded Ukraine, wood burners have gained in popularity as a way of keeping heating costs low. So, what if we could at least make them as eco-friendly as possible?
That's the mission of Woodtechno, a spinout of the Polymer Materials Engineering Laboratory, a joint research unit of three universities around Lyon, and CNRS, the French National Centre for Scientific Research.
Woodtechno collects sawdust, shavings and chips created during wood sawing and, using an extrusion process, turns these into pellets, saving as much as 75% of energy compared to traditional pellet manufacturing methods.
Founded 2021, Woodtechno collected €1m ($1.1m) from Demeter earlier this month and its historical backers include regional tech transfer office Pulsalys, Bpifrance and the Auvergne-Rhône-Alpes region as part of its R&D Booster programme. It's aiming to close another $1.6m in the near future.