With a growing number of unicorns and strong research universities, Europe is in a position to create several innovation superclusters.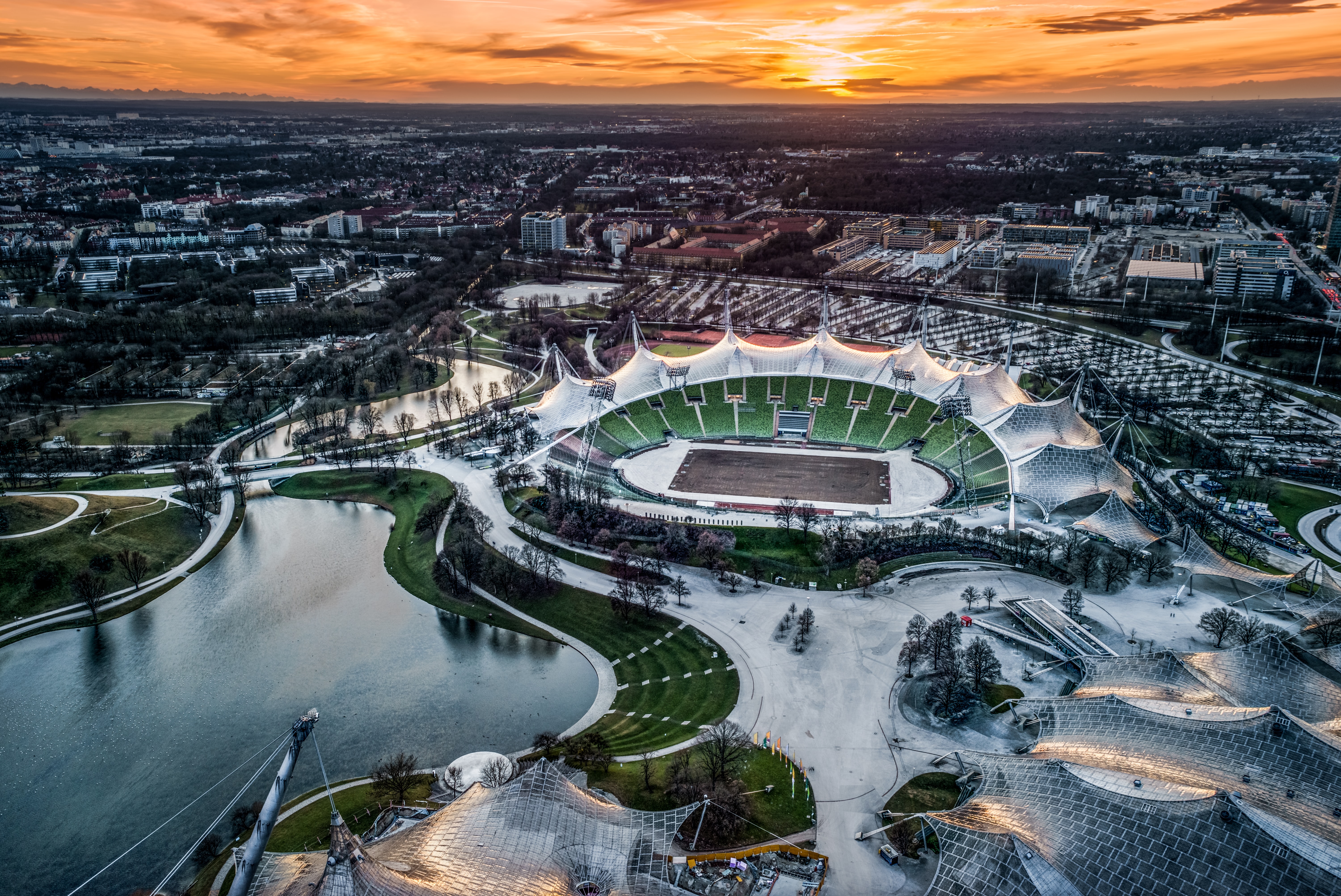 In the past decade, Europe has built a host of frontier tech hubs, and it also sits on strong fundamentals – leading research universities, a shared value system, engaged policymakers, embedded transport infrastructure and hungry talent, according to Saul Klein, founder of LocalGlobe and adviser to the UK government on its Council for Science and Technology. He said: "It is time for Europe to build New Palo Alto."
Europe now has more cities that have produced multiple unicorn — $1bn+ valuation — companies.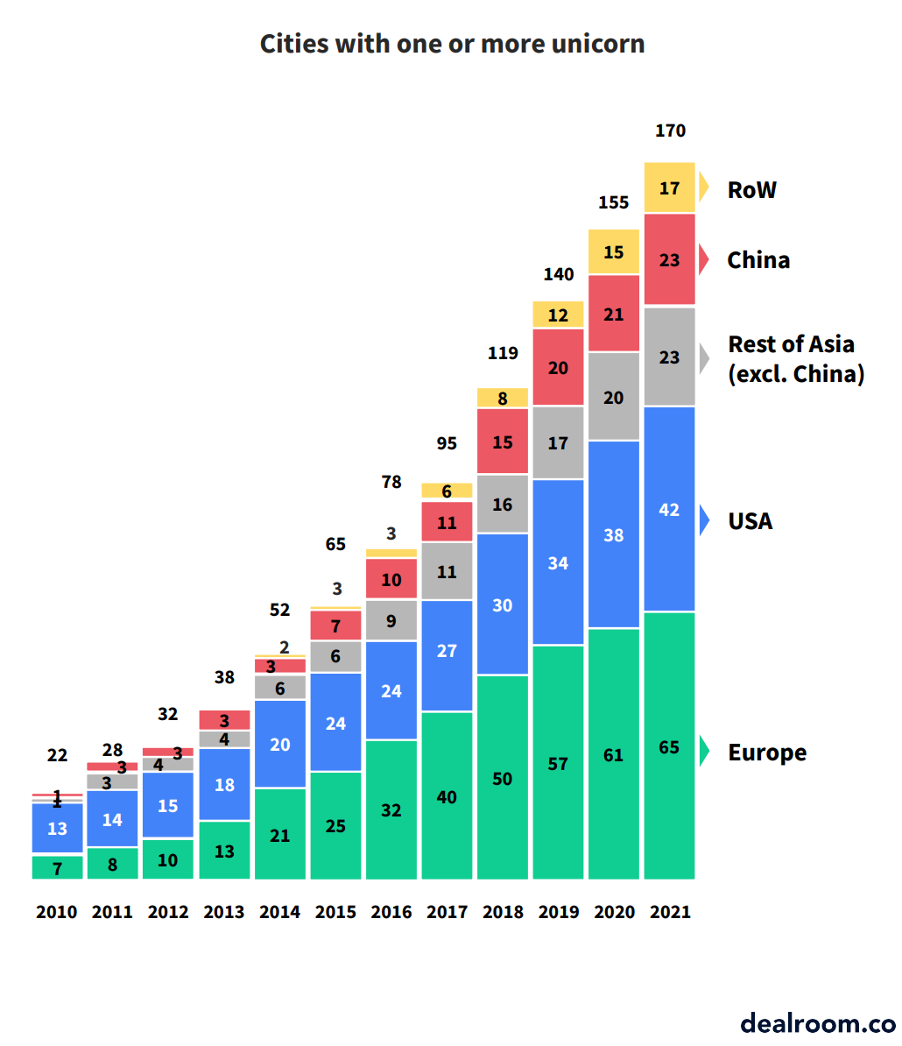 Looking at which universities have created the largest clusters of successful startups give some indication of where this New Palo Alto be located.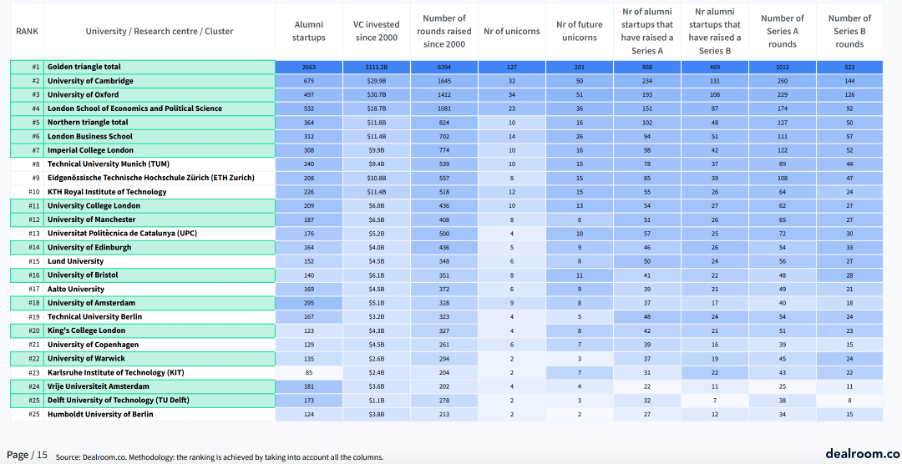 Effectively this New Palo Alto would be a supercluster linking London as Europe's number one tech and venture capital hub with the rest of the country and its French and Benelux peers, including Paris and Amsterdam.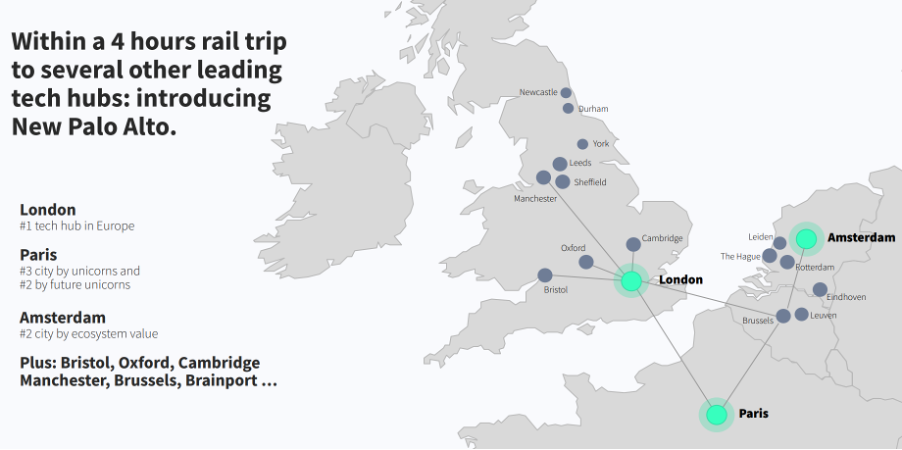 A similar four-or-so-hour train ride would place a second supercluster in Europe around Munich to link Berlin, Milan, Vienna and the Swiss cantons, while Stockholm acts as the regional heart of the Nordics.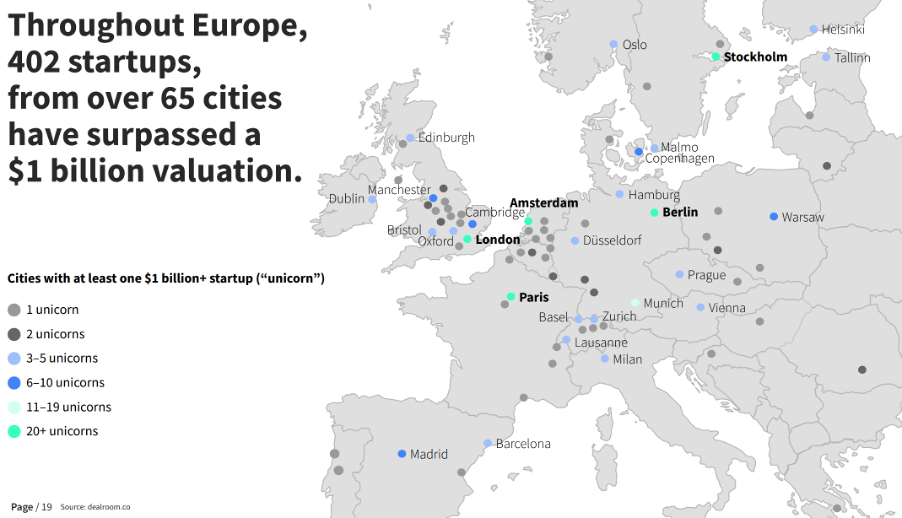 Superclusters for new tech
The focus on superclusters by improving transportation, research and funding links – hampered in New Palo Alto by the UK leaving the European Union (EU) last year – is becoming more important as technology is now permeating all sectors via transversal technologies, such as artificial intelligence (AI), the biotech revolution, and the cloud for data storage, undermining prior sectors of specialization and competitive advantage, including chemicals, materials and fashion.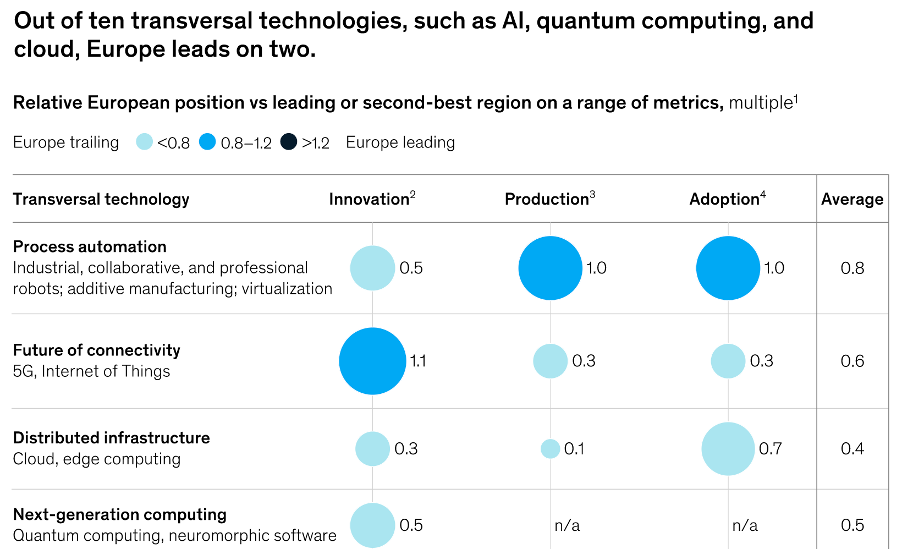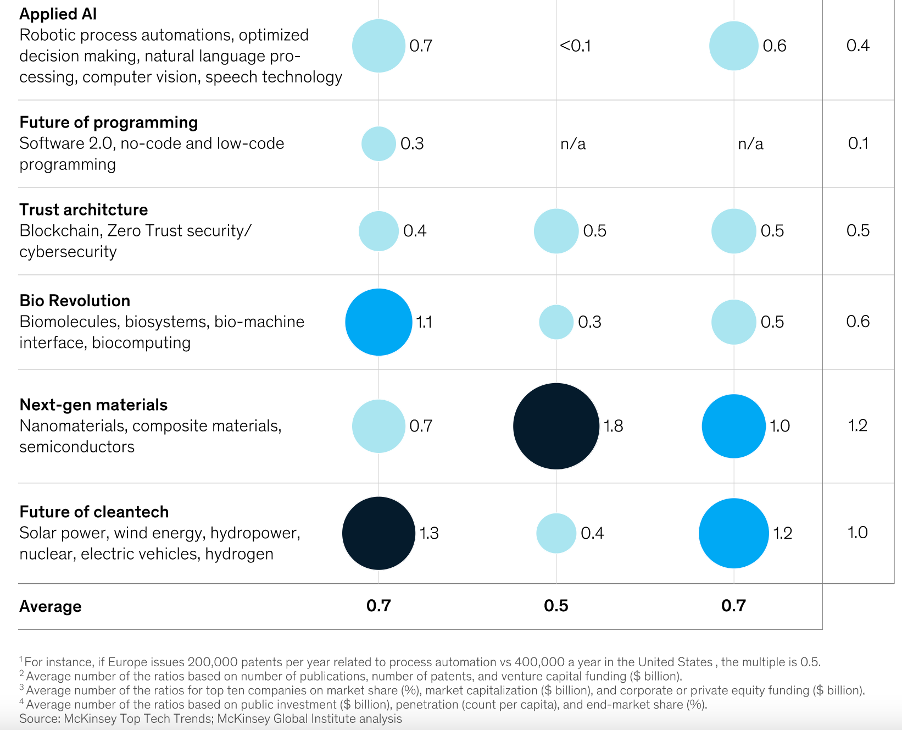 Management consultants McKinsey said: "To give just a few examples, in quantum computing, 50% of the top 10 major tech companies investing in this transversal technology are in the US, 40% in China, and none in in the EU.
"In 5G, a key element of the future of connectivity, China captures nearly 60% of external funding, with the US at 27% and Europe at 11%. In AI, the US captured 40% of external funding in 2015–20."
Corporations, with their mandates to invest in strategically important startups — rather than just for financial returns — have the potential to be the patient capital these companies need.
"Entrepreneurs want to know investors are there for the long term and corporates should be able to be there for longer than others. That is the great unlock we need, for corporates to be the most patient investors on the cap table," Klein said at the GCV Symposium in May.
Klein has been advising the UK government though Lord Browne and Sir Patrick Vallance's council on how engage corporate investors and review measures to support corporate venturing in areas of national priority. The advisers to the council said there was a significant opportunity for the UK to incentivise scale-up investment from corporates, including global R&D businesses based in the UK.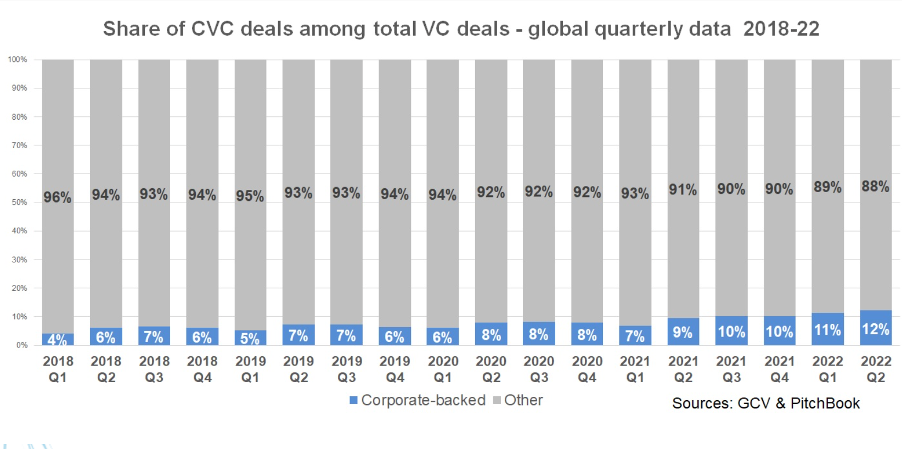 Advisers to the UK government said the key question was: "Could the UK triple 2020 levels of venture (to circa £45bn per year) to free up UK-based, IP-rich startups, keep companies domestic and help them scale internationally?" The UK is already broadly at global levels for deeptech investing but requires a mix of corporate and other investors to scale up further.
Scott White, CEO of Pragmatic Semiconductor, which raised $80m in the summer from a mix of investors, said: "CVCs definitely help. They have different investment criteria/timescales; the validation of CVC investment helps get financial investors comfortable; and corporates can of course also directly add business value. But CVC by itself is not enough… if a business only has CVC investment then it almost certainly is not viable as a standalone company."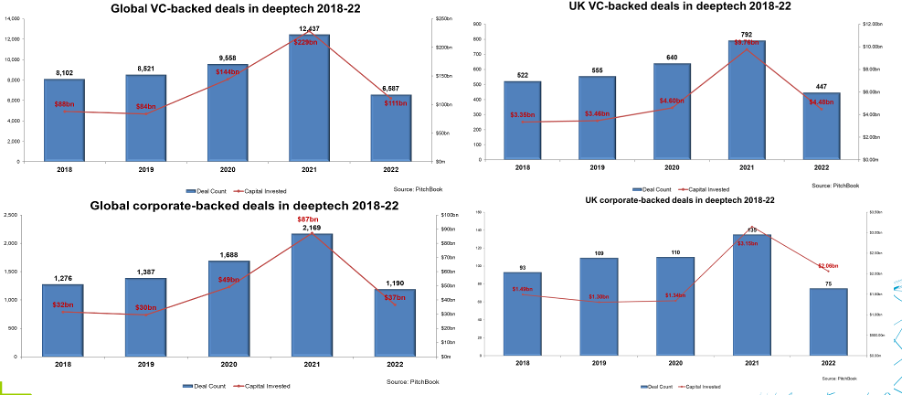 To incentivise corporate investment and R&D, the UK will need to compete with the US, China, India, Brasil and a Germany-led supercluster, all of which have introduced a range of policy packages including organising business enterprise forums, supporting co-investment initiatives, and providing fiscal incentives.
Sources: GCV Analytics/Pitchbook
Germany as the continent's largest economy has the resources to lead a supercluster centred around Munich to incorporate transport links to the rest of the country, including its capital, Berlin, as well as into Austria, Switzerland, northern Italy and central Europe. Almost all (27) of its top 30 DAX-listed companies active in corporate venturing, according to GCV Analytics data. They were joined in last month's Porsche's listing.
The luxury carmaker, which is majority owned by Volkswagen, listed in Frankfurt at the top of its range with a reported market cap of around €78bn (about $76bn).
In the IPO, Volkswagen sold a 12.5% stake in Porsche to raise money for its electrification drive and, according to PitchBook, Porsche Ventures under managing director Ulrich Thiem and team has invested in 38 companies over the past three years, and 18 year-to-date.
Jonathan Geurkink, Pitchbook's mobility tech analyst, said: "Porsche Ventures' investments are spread across a broad swath of technologies and services from materials to vehicle finance, customer service, and even electric bikes.
"Some of the larger deals include Rimac Automobili a Croatian designer and manufacturer of electric hypercars, Group14 Technologies, which is developing next-generation EV battery components promising greater power and charge capacity, and Cresta, which is developing an AI platform to improve customer service."
By comparison, less than half (49) of the current UK-based, FTSE 100 constituents use CVC as a tool, according to GCV Analytics, with just 28 having a formal unit rather than making ad-hoc minority investments in private third-parties, and comparable to the 37/40 of France's CAC-listed companies that have CVCs.
Tomorrow's GCV Connect meeting in Munich, therefore, effectively marks a coming out party for the corporate venturing supercluster at the heart of the continent with 100 CVCs from German-speaking (called DACH as an acronym) countries gathering in the city and hosted by Munich Re Ventures – see the GCV report on the 55 female CVCs working in the region and prior regional report (2020) and 2021 here.
Part one looked at China's superclusters and part three will look at "Can the US learn anything from China when it comes to accelerating its own tech ecosystem?"