These are the 55 women working in corporate venturing function across the DACH region — and how they got there.
They lead investments at pharmaceuticals companies and carmakers, industrial conglomerates and media groups — these are the women working in corporate investing at some of the biggest companies in Germany, Austria and Switzerland.
Women are still in the minority when it comes to corporate venturing investing — although the gender balance in CVC is better than it is at financial VCs. Here we are highlighting some of the women who are at the top of this profession — and many who are up-and-coming ones to watch — and giving a little flavour of how they got there.
Marianne D. De Backer, chief business officer at Bayer
"For the first 10 years of my career I worked on hard core drug discovery," says Marianne De Backer, who is now chief business officer at Bayer Pharmaceuticals, the German health and science company following a storied career in corporate strategy with US pharma company Johnson & Johnson.
Corporate venturing was not what she had anticipated doing. With a PhD in biotechnology, a degree in biochemistry and seven patents to her name, she was a committed scientist, until, after a stint working in California for Janssen Pharmaceutical, a unit of J&J,
she had the opportunity to move onto the management side of the business.
It was a hard decision, says De Backer. "It took me a long time to decide to do it. I wondered if I would still be respected if I wasn't working as a scientist."
But she says, ultimately, the move was "the best decision of my life."
Among other things De Backer got to broaden her view of all the new innovations coming in the field of medicine, and she got to feel she was tangibly improving patients' lives when she led the launch of two drugs into the market.
A psoriasis patient in Austria whose life had been blighted by the autoimmune disease became the first to receive a new drug for the condition and De Backer was moved to see how within weeks 70% of his lesions had receded.
"It changed my life," says De Backer, "seeing up close how these drugs really changed people's lives."
At Bayer Pharmaceuticals, De Backer oversees everything from startup incubation to large acquisitions. In a few cases an equity investment can eventually turn into a full acquisition, as in the case of BlueRock Therapeutics, a company that had developed a cell therapy for treating Parkinson's disease. Bayer's impact investment arm Leaps by Bayer had initially cofounded BlueRock Therapeutics and invested in its A round in 2016, and Bayer Pharmaceuticals eventually acquired it fully in 2019.
But even when there might not be an acquisition in mind, the objective is always some kind of collaboration with the portfolio company. De Backer says she has brokered around 250 alliances during her years at Johnson & Johnson and Bayer.
In the three years De Backer has been at Bayer the company has made 4 acquisitions, including a $2bn deal to buy Ask Bio, a gene therapy company. De Backer has made a big change, however, in how Bayer handles such acquisitions. "We keep them at arm's length, so that they can keep their culture and entrepreneurial speed."
Diversity and inclusion are close to De Backer's heart. She has built a diverse team at Bayer and has set up a diversity and inclusion accelerator that gives people across the company a chance to work with the business development team for a minimum of six months.
"A lot of talents are hidden, I try to give them more visibility make sure that we tap them on the shoulder," she says.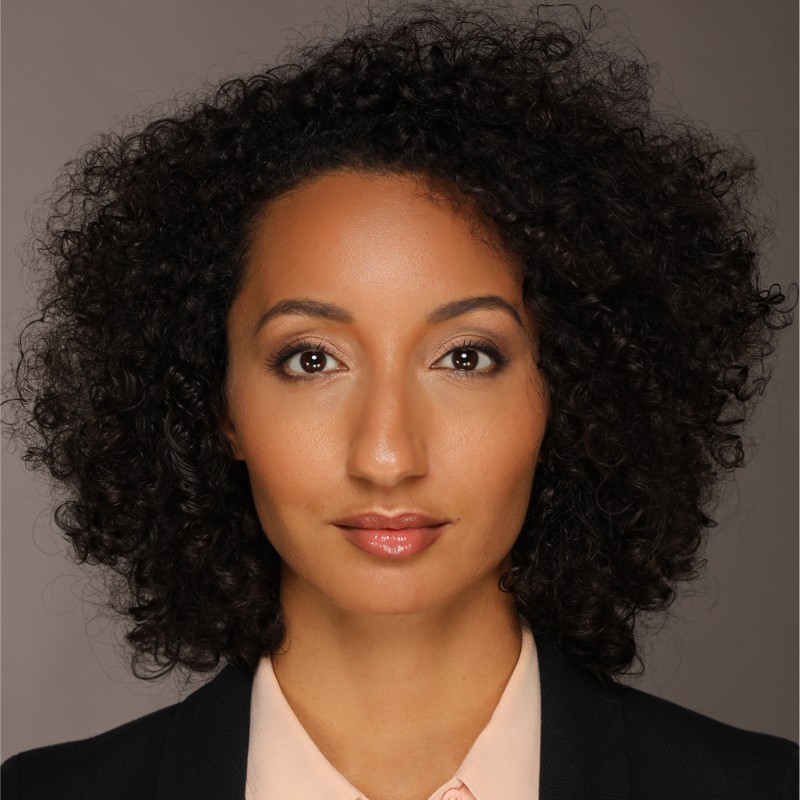 Sohaila Ouffata managing director at BMWi Ventures
Sohaila Ouffata is managing director at BMWi Ventures, the corporate venture capital arm of the German-based luxury vehicles manufacturer, BMW.
The 11-year-old corporate arm has more than 50 companies within its portfolio, including AI chipmaker Graphcore and Motorway, the used car marketplace.
BMWi Ventures has seen multiple company exits such as electric vehicle charging developer Chargemaster which was acquired by oil industry conglomerate BP for $170m in 2018, and in 2019 the communications smartphone application Life360 exited via IPO on the Australian Securities Exchange.
In 2021, BMWi Ventures announced its $300m BMWi Ventures Fund II to further invest in sustainable technology and manufacturing zero emissions cars.
Ouffata has held her position as managing director for nearly eight years as well as serving in the global team as the director of platform.
Before BMW, Ouffata worked as a senior new business development manager for the Spain-based telecoms corporation Telefónica.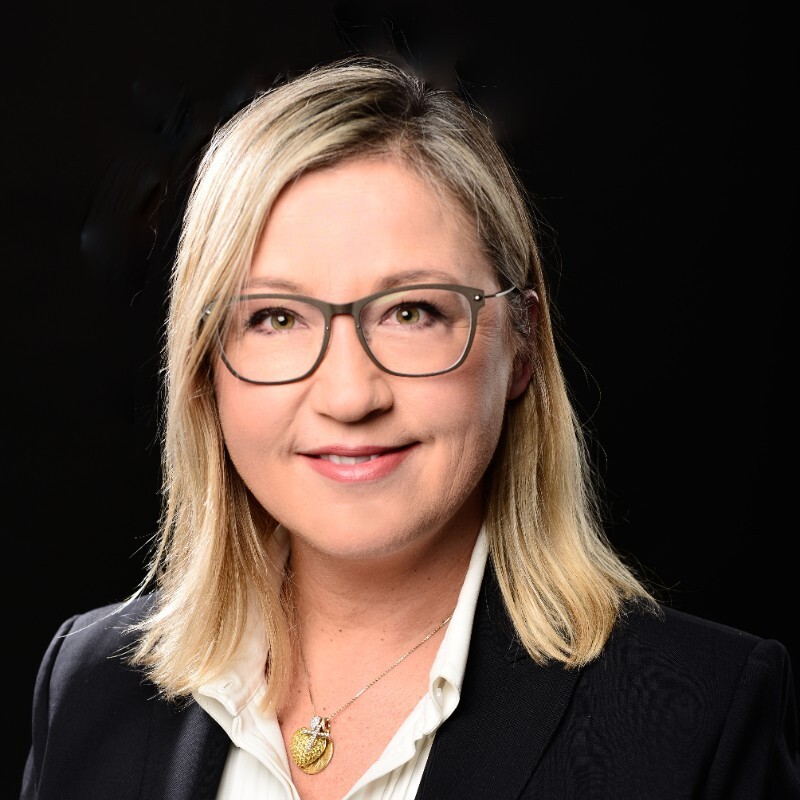 Tanja Kufner, head of ventures and startups at Nemetschek SE
Tanja Kufner is the head of ventures and startups at Nemetschek SE, a German-based software corporation.
Founded in 1963, Nemetschek SE's software supports architects and construction industry professionals in planning and developing real estate projects.
The company has a portfolio of 21 company investments such as Sablono, a construction execution platform that raised $5.32m in 2021. The corporation has also acquired 11 organisations with its most recent being the rebranded IT consulting firm Spacewell.
Kufner was hired in 2021 and has overseen several company investments including the US-based monitoring platform, Reconstruct which raised $17.3m in a series B round, and its strategic investment in the UK-based communications platform SymTerrera.
Prior to her position at Nemetschek SE, Kufner worked as an expert advisor to the European Commission Fund to help impact and mobility startups flourish, and also served as a venture partner and global advisor for Antler, a Singapore-based venture capital firm.
Myoung-Ok Kwon, partner at Swisscom Ventures
Myoung-Ok Kwon has a PhD in biochemistry and worked as a senior research planner at Novartis before moving into investing.
Kwon was a seasoned biotech investor when Swisscom Ventures, the venture capital arm of the Switzerland-based telecommunications corporation, reached out, looking for someone to lead health tech investing at their Digital Transformation fund II.
It was not only an opportunity for Kwon to broaden her approach from biotech to digital health, but also a chance to focus more on Swiss companies.
"I had been investing in a lot of US biotech companies, but I wanted to have more of a Swiss network and to build an ecosystem in Switzerland for the next generation. The role at Swisscom Ventures allowed me to do that."
The Swisscom brand opens a lot of doors in Switzerland, Kwon found. Not only does the fund have a hefty $600m under management but Swisscom's involvement in hospital IT projects, for example, can be of practical use for the healthcare startups in the portfolio.
Kwon believes women bring a valuable perspective to all investing, but especially for healthcare. "Women's health is a really underserved area because male investors often don't relate to women's health needs, and 12% of VC decision makers are women."
Kwon also says that board diversification by gender, ethnicity and age, is necessary. More women are needed as board directors to influence the culture of the board, and she tries to coach younger colleagues to be able to step into these roles, whenever she can.
Kwon's focus in the coming year will be on health data, particularly ways to take real world data and connect it more effectively to the doctors, insurers and pharma companies that might need it.
"The big task is that we have too much information," she says. What is needed now are systems to sift through and categorise it better, as well as anonymising patient details for privacy.
She also sees a lot of potential in bringing in AI and ML into life science. For example, instead of relying on chemically staining samples for live cell imaging it might be possible instead to use digital markers to obtain intact and real-time cellular information.
Since 2007, Swisscom Ventures has invested in over 80 early-stage tech-based startups with some of its most notable investments including ecoRobotix, an AI-powered farming machine platform that raised $28.4m in its series B round, and spinal surgery innovators NeoMedical which has raised a total of $44.2m.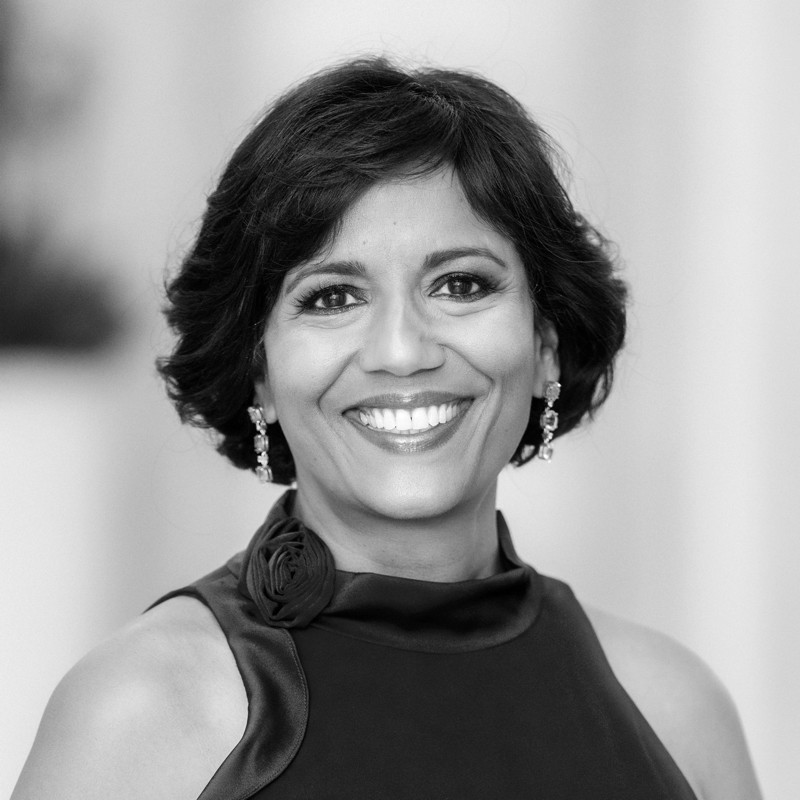 Shobhna Mohn, chief strategy officer at Bertelsmann Investments
Shobhna Mohn is the chief strategy officer at Bertelsmann Investments, the corporate venture arm for the $31.5b German media conglomerate Bertelsmann.
The venture capital arm has four funds: Bertelsmann Asia Investments, Bertelsmann Digital Media, Bertelsmann Brazil Investments, and, Bertelsmann Digital Media Investments. The unit has injected $1.39bn into more than 360 startups since its inception and has 16 unicorns in its portfolio including Indian eCommerce shipping service ShipRocket and Mexican financial services startup Stori.
Bertelsmann Investments has had 13 company exits such as India-based online music streaming service, Jiosaavn and China-based IT-management company UCloud Information Technology.
Mohn joined the Bertelsmann empire in 1996, starting off as an in-house consultant in the company's corporate development division. Now working as the chief strategy officer, Mohn is responsible for the execution and design of Bertelsmann's global VC investment funds, with a particular focus on eCommerce and education services.
Alongside her current position, Mohn also serves as the non-executive director at Afya Education, a Brazil-based medical education group that delivers end-to-end physician-tailored services to empower the medical sector.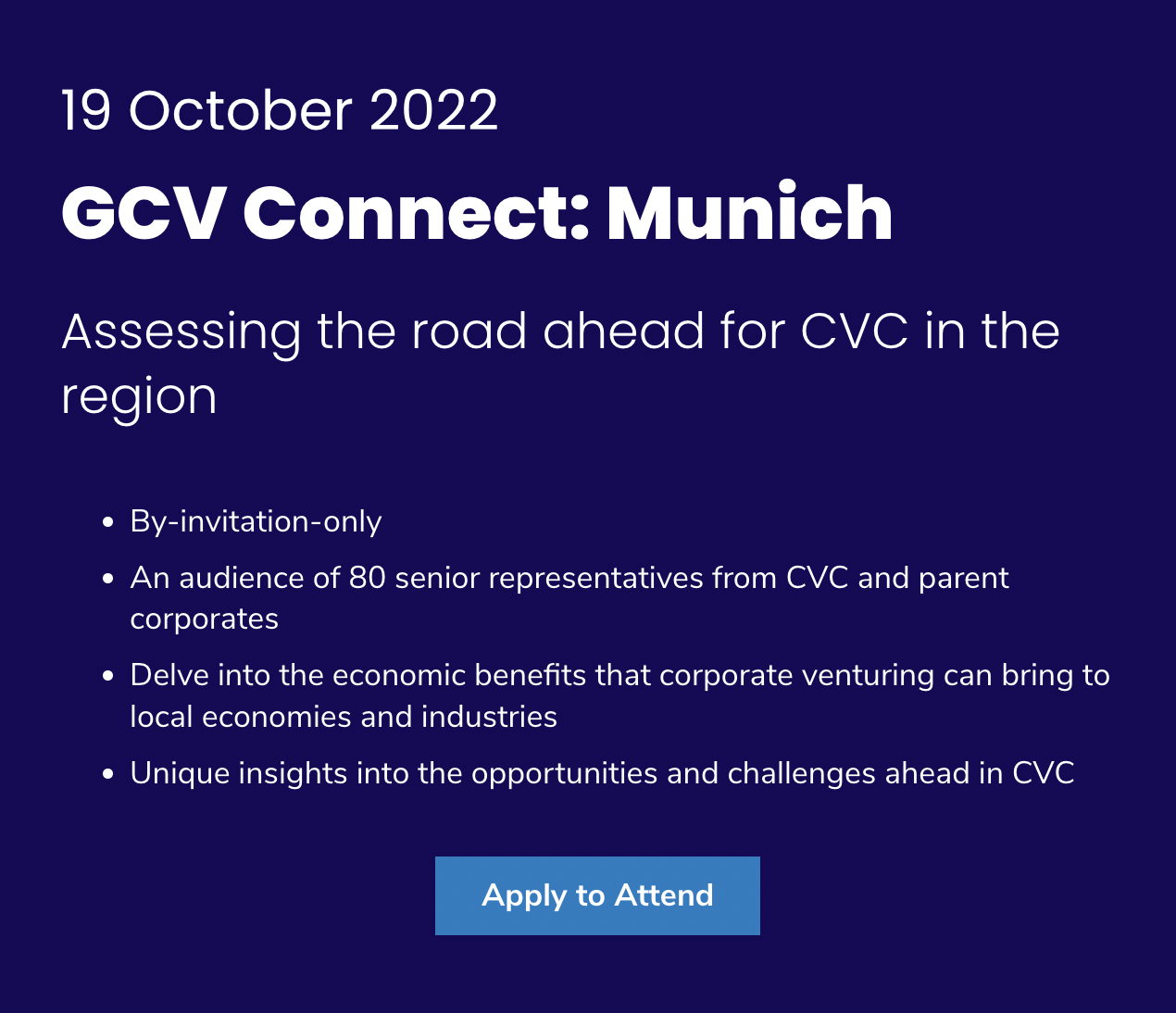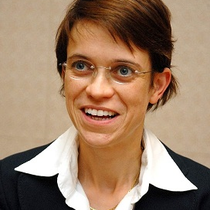 Anja König, global head of Novartis Venture Fund
Anja König is the global head of Novartis Venture Fund, the corporate venture arm of the Switzerland-based pharmaceutical corporation, Novartis.
König has had a more than 16-year career at Novartis, starting as a strategic assistant to the chairman and CEO, before transitioning into corporate venturing. She has been the managing director of the Novartis Venture Fund for ten years. In 2017, König became global head, overseeing operations across multiple company sites.
Launched in 1996, the Novartis Venture Fund invests exclusively in early-stage therapeutic and healthcare startups, with 43 companies included in its portfolio. The unit's most notable investments include cancer treatment developer Epsilogen which recently raised £30.8m in a series B round, and oncology therapeutics startup ImmPACT BIO which completed a $111m in a series B round.
Notable exits include the antibody therapeutics company Bicycle Therapeutics which was listed on Nasdaq in 2019 raising $60m.
Through her position at Novartis, König has served as a board director for several different healthcare-based companies and units such as Ribon Therapeutics and MerLion Pharmaceuticals Pte Ltd.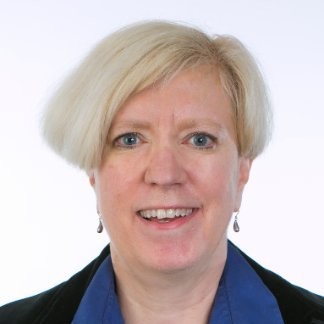 Carole Nuechterlein head of the Roche Venture Fund
Carole Nuechterlein is the head of the Roche Venture Fund, the corporate venture capital arm of the Switzerland-based pharmaceuticals corporation, Roche Holding. She has been at the fund for nearly 22 years.
Founded in 2002, the fund invests in early-stage life science companies, particularly in the pharmaceuticals and diagnostics sectors. The fund has 53 startups included within its portfolio including the highly successful genetic ancestry testing company 23andme which raised $82.5m in 2020.
Notable exits include novel therapeutics company, Pandion which was acquired by the chemicals conglomerate, Merck Group for $1.9bn, and small molecule drugs developer Addex which was listed on the Swiss Exchange in 2007.
Nuechterlein has an extensive background in the biotech and pharmaceutical sector. Prior to becoming head of the corporate subsidiary, she worked as an attorney in the healthcare sector for ten years and was a general counsel member for the healthcare corporation Sangsat.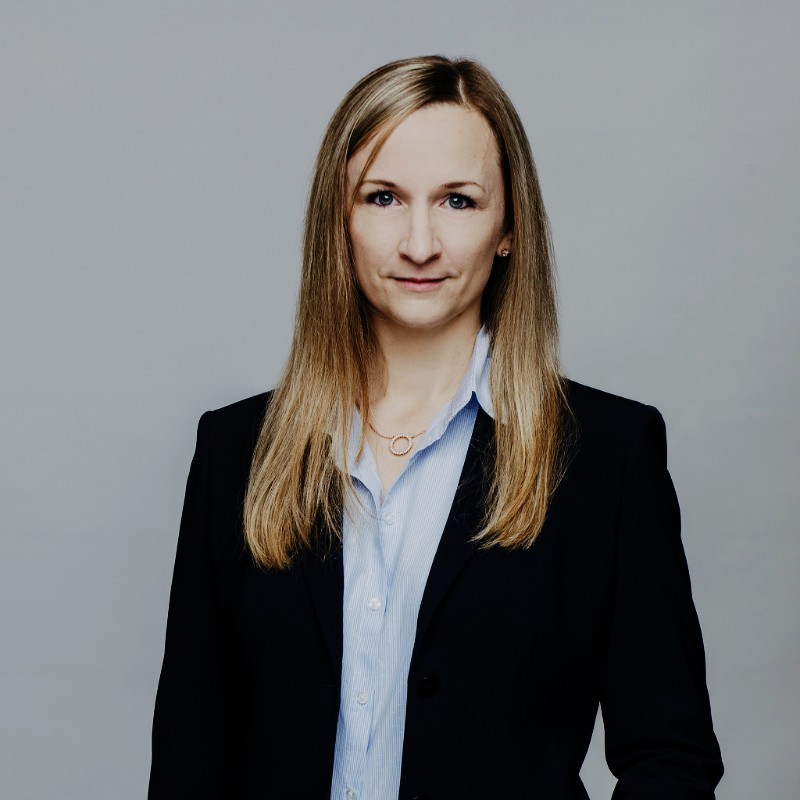 Kendra Rauschenberger, general partner at Siemens Energy Ventures
Kendra Rauschenberger is the general partner and vice president at Siemens Energy Ventures, a subsidiary of the multinational German-based energy company, Siemens Energy.
Founded in 2020, the unit both funds startups and builds its own ventures. The portfolio includes investments like Seurat Technologies, a US-based sustainable machinery manufacturing organisation that raised $41.5m in a series B round in 2021.
A venture that the company developed themselves is called The Hummingbird which addresses the challenge of decarbonisation in the energy market. Siemens Energy Ventures also partnered with GeoPura to propel the green hydrogen energy movement, where it recently made history by broadcasting the first BBC TV line on 100% clean energy.
Rauschenberger was noted as one of GCV's top 50 rising stars in 2022 for leading integrated technology and environmental startups in the corporate venturing sector. Prior to this role, she worked under Siemens' umbrella company, Siemens Wind Power and Siemens Gamesa for 16 years.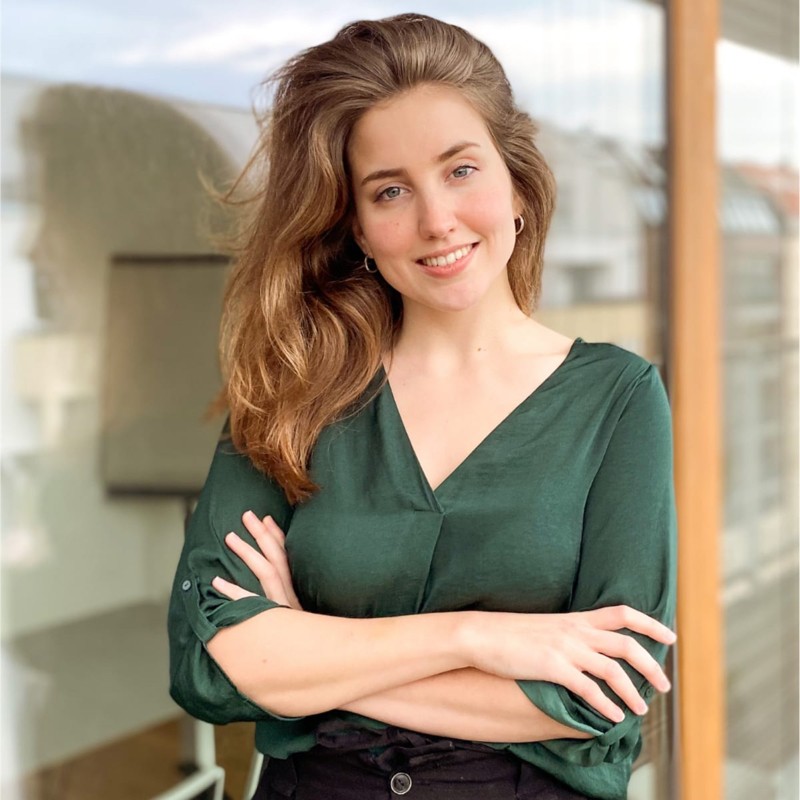 Paulina Banszerus, head of venture capital at DB Schenker
Paulina Banszerus is the head of venture capital and DB Schenker, a supply chain management and logistics solutions corporation and division of the German-based operator Deutsche Bahn.
DB Schenker has invested in multiple successful startups such as aerospace and aircraft manufacturer Volocopter which raised $170m in its latest series E funding round, and industrial robotics creators Gideon, which has acquired $37.5m in total funding.
Banszerus was recently promoted to head of venture capital in August 2022, less than a year after joining the team.
Before joining DB Schenker, Banszerus served as an investment analyst for venture capital firms APX and Join Capital from mid-2020.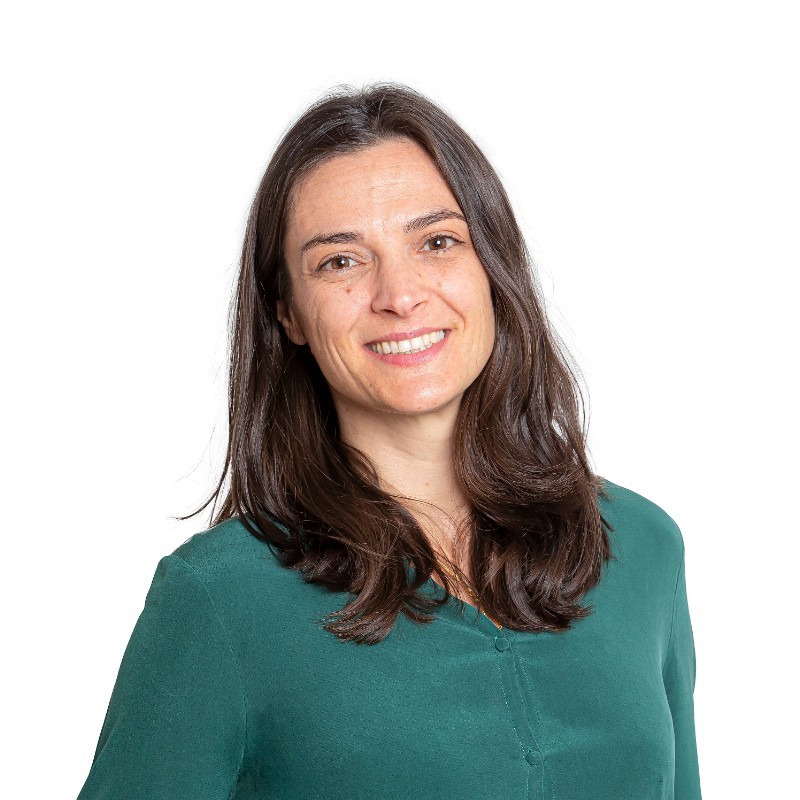 Lucille Bonnet, managing director at Alantra Energy Transition
Lucille Bonnet is the managing director at Alantra Energy Transition, a subsidiary fund of the Spain-based investment bank Alantra Partners.
Founded in 20021, Alantra Partners has serviced over 180 investors and Alantra Energy Transition developed its Klima fund to support late-stage early growth companies that can break through into the energy transition field.
Alantra's Klima fund has invested in startups such as Switzerland-based forecast data gatherer, Meteomatics which recently raised $13.7m in a series B round, and US-based low carbon power generator, Mainspring which raised over $150m in a series E round.
Bonnet has been at Alantra Energy Transition since 2021 following roles at BNP Paribas' energy division and working for VC firm High-Tech Gründerfonds for nearly six years.
Susanne Hahn, managing partner and co-founder of 1886Ventures
Susanne Hahn is the managing partner and co-founder of 1886Ventures, a business consulting service and venture capital firm.
In 2008, 1886Ventures began as the innovation arm for the German-based luxury vehicles company Mercedes Benz but in 2021 became an independent entity with additional investors. The firm creates and launches startups that focus on digitalisation, sustainability, and decarbonisation. It has so far created 13 startups and created 22 new business units.
Various companies within the 1886Ventures portfolio include car subscription service Carve8, pharmacy software site CIDA, and fuel cell generator developers GLOBE FuelCell Systems.
Hahn has worked at 1886Ventures for nearly two years where she supervises the daily activities and monitoring of the firm's investments and company handling. Hahn previously worked for the Mercedes-Benz corporation for over 15 years.
Tanja Dowe, CEO of the Debiopharm Innovation Fund
Tanja Dowe started off as an entrepreneur, founding a healthcare-related market intelligence startup straight out of university before going on to sell it and then working in a healthcare consultancy, Innomedica, that she led after a management buyout.
Six years ago Dowe wanted to challenge herself with something new, and so when Swiss pharmaceuticals company Debiopharm were looking for someone to head their corporate venturing function, she took on the challenge.
"I didn't want to keep repeating myself and this was an opportunity to learn a new skill set," she tells GCV.
At that stage, Debiopharm had already made a number of investments into diagnostics startups, but Dowe has since built the portfolio up to 15 digital health companies including recent deals in Mika, an app for cancer patients and VivoSense, a wearable data analytics platform for digital biomarkers. She says the portfolio has now reached the size where it is getting more interest from the parent company and there are more opportunities for collaboration with business units. About a third of the portfolio companies are already in some kind of joint project with a Debiopharm business unit while a further third are planning them.
Debiopharm Innovation Fund is an evergreen vehicle and invests in series A startups. Dowe looks particularly for digital tools that transform patient journeys, for example, apps that can help cancer patients manage their symptoms.
She is also looking for software technologies that can help make the pharmaceutical's development cycle shorter and less expensive, for example, AI that could simulate some aspects of drug testing that currently have to be in live human or animal trials.
Debiopharm's investments include the spatial biology startup, Nucleai that recently raised $33m in a series B round led by Sanofi Ventures, the corporate arm of the conglomerate, Sanofi.
Dowe says her own entrepreneur background has helped build rapport with the startup founders she deals with.
"It is easier to find common ground and know how to support them, having been there myself," she says.
Dowe is keen to encourage more women to come into the CVC industry.
"Not many come into this industry with much investment experience at first, so they don't think you need to know everything," she says. "We really do need a lot of diverse experience, so a background in the industry can be very useful. Just join and then there are plenty of VC courses you can take to build up any specific skills."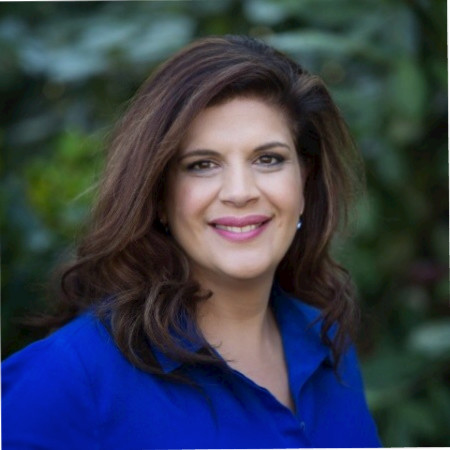 Rana Lonnen, managing director at dRx Capital, Novartis
Rana Lonnen is the managing director at dRx Capital, the digital health venture fund of the pharmaceutical corporation Novartis.
Established in 2015, dRx Capital has around 21 startups within its portfolio, many revolving around healthcare data and digital technology. dRx Capital's investments include Dopavision, a German startup developing a digital therapy for myopia and cell-engineering platform Mekonos.
The fund has three company exits including the listing of prescription digital therapeutics company, Pear Therapeutics on the Nasdaq last year through a SPAC.
Lonnen started out as a scientist, founding a company, Axendos Therapeutics, which was developing a therapy for pneumonia. She has been at Novartis for five years and sits on multiple boards, including several spinouts such as patient engagement platform Tact.ai and behavioural health database Holmusk.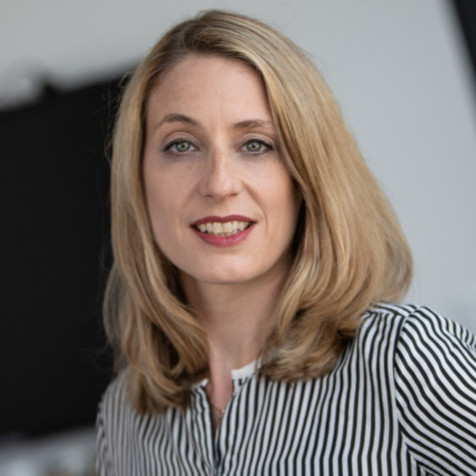 Tanja Emmerling, partner and head of High-Tech Gründerfonds
Tanja Emmerling is the partner and head of High-Tech Gründerfonds, a German-based venture capital firm which invests on behalf of the German government and 39 industrial groups.
As one of Germany's biggest and most active seed-investors High-Tech Gründerfonds typically invests in tech-driven startups. The firm has financed 670 startups and overseen more than 150 exits through M&A's and IPO's.
The firm's portfolio includes the cancer treatment generator Abalos Therapeutics which raised $42.9m in a series A extension round in 2021, and the security software platform, Code Intelligence which recently raised $12m in a series A funding round.
Emmerling has been a part of the High-Tech Gründerfonds for over eight years starting as a senior investment manager and progressing to partner and head of the firm. In addition to her investment role, she mentors female investors in various tech-based startup areas.
Before her time at High-Tech Gründerfonds, Emmerling was the head of ventures for six years at the German-based publication house VNR Group.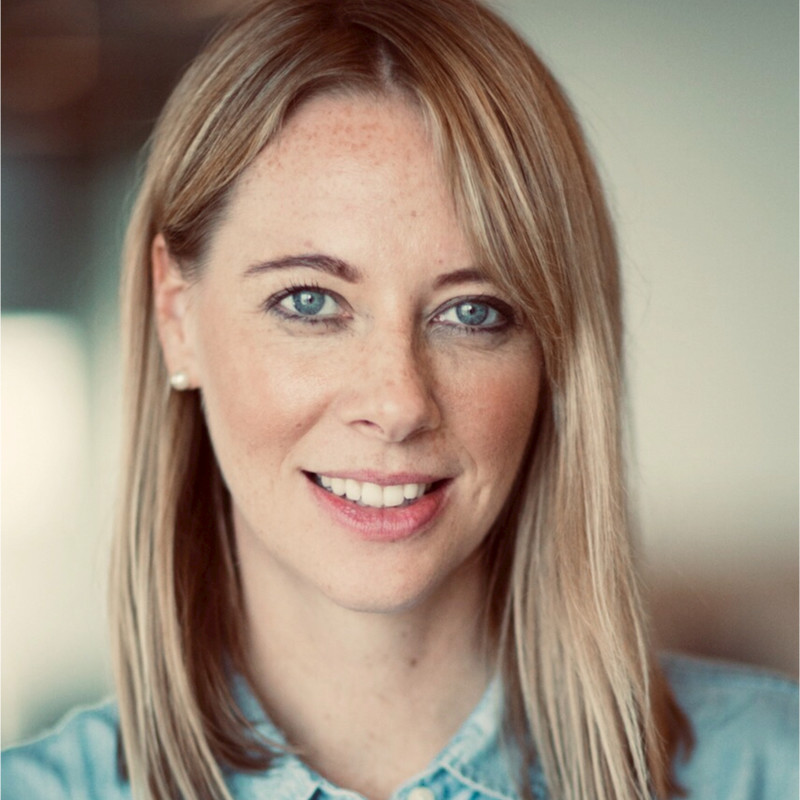 Stephanie Reimann, lead at Volkswagen CVC
Stephanie Reimann leads the corporate venture capital office of Volkswagen, the German-based automotive manufacturer.
The corporate office has made over 20 notable investments in recent years such as the Sweden-based lithium-ion battery manufacturer, Northvolt, and self-driving truck startup TuSimple which has raised a total of $642.1m in funding and may soon be acquired by China-based automaker Geely.
Reimann has served the Volkswagen team for nearly 12 years, working as the company's project manager and the managing director of Konnect, Volkswagen's Innovation Hub. Now, her role allows her to guide the corporate team and provide strategies for reaching investment goals.
Luise Gruner, managing director at Axel Springer Plug and Play Accelerator
Luise Gruner is the managing director at Axel Springer Plug and Play Accelerator, a joint venture between global innovation corporation Plug and Play Tech Center and publishing company Axel Springer SE.
Founded in 2013, the German-based Axel Springer Plug and Play Accelerator has 56 companies within its portfolio with most of the startups operating in the technology sector.
Investments include Zizoo, a boat holiday hiring platform that has raised $28.8m in funding over seven rounds, and dental insurance company Dentolo which has raised a total of $3.5m.
Twelve of the portfolio companies have made an exit, including career fairs platform, Talentspace which was recently acquired by the college career network, Handshake for an undisclosed amount.
Gruner's career at the Axel Springer Plug and Play Accelerator firm began in early 2013 when the accelerator was first launched. She began as a manager portfolio in operations and finance and was promoted to managing director in 2021.
Gruner was also the co-founder and managing director of the European equity crowdfunding platform, Manage Your Deal, and was the principal of the media equity investor GMPVC German Media Pool for five years.
Franziska Bossart, group vice president at ABB Technology Ventures
Franziska Bossart is group vice president at ABB Technology Ventures, the corporate venture unit of ABB Group.
Formed in 2010, the firm invests in companies from seed-stage to later-stage, with a particular focus on energy, consumer services, and business products. The corporate arm has 26 companies within its portfolio, with 10 exits to its name.
Some of its most noteworthy investments include CMR Surgical, the robotic surgery system, which was valued at $3bn in a funding round last year.
Bossart has worked for ABB for nearly 17 years, beginning as a business consultant in early 2006. Her position as group vice president of ABB Technology Ventures enables her to diversify the company portfolio and ensure the best investment execution has occurred.
She is a board observer for various startups such as the US-based technological company Soft Robotics Inc and batteryless IoT solutions provider, Everactive.
Other notable women
| Name | Position | Company name | Company description | Years at company | Country |
| --- | --- | --- | --- | --- | --- |
| Olga Peters | Incubation and Startup Engagement Manager | ABB (ABB Motion) | Division of ABB group focusing on energy-saving technologies | 1 | Switzerland |
| Victoria Lietha | Principal | ABB (ABB Technology Ventures) | A subsidiary of engineering group ABB, ABB Technology Ventures invests in industrial and robotic-based startups | 5 | Switzerland |
| Gabriele Straßburger | Investment Manager and Venture Developer | Alfred Karcher & Co (Kaercher New Venture) | Corporate arm for Karcher, an industrial machinery manufacturer | 13 | Germany |
| Katharina Mandl | Investment Manager | BASF | Multinational chemicals producer and supplier | 10 | Germany |
| Chunchun Yao | Investment Manager | Beiersdorf | Manufacturing personal care products | <1 (9 months) | Germany |
| Alexandra Renner | Startup Lead R&D Division | BMW (BMW Startup Garage) | Venture client unit for BMW Group focusing on automation and mobility | 4 | Germany |
| Suvi Hakala | Digital Scout | Boehringer Ingelheim (Boehringer Ingelheim Digital Lab) | Digital accelorator for pharmaceutical company Boehringer Ingelheim | 2 | Germany |
| Meike Kastner | Venture Partner | BSH Home Appliances Group (BSH Startup Kitchen) | The home appliances subsidiary generates long-term partnerships between startups and investors | 4 | Germany |
| Helen Han | Investment Manager | DB Schenker (Schenker Ventures) | Focuses on early-stage logistics companies | <1 (9 months) | Germany |
| Jennifer Diedrichs | Investment Manager | EnBW New Ventures | Venture capital and private equity firm | 4 | Germany |
| Maria Alvarez de Sotomayor Vergara | Strategic Planning Analyst | Essity (Essity Ventures) | Focuses on startups around hygiene and health solutions | 2 | Germany |
| Annika Fichtner | Senior Global Innovation Manager | Henkel (Henkel dx) | Invests in various beauty, homecare, and adhesive technology-based startups | 8 | Germany |
| Marie Tai | Investment Professional | Hitachi (Hitachi Ventures) | Manages the technology conglomerates ventures and corporate funds | 2 | Germany |
| Galina Rachenkova | Principal | Hitachi (Hitachi Ventures) | Manages the technology conglomerates ventures and corporate funds | 3 | Germany |
| Joanna Soroka | Principal | Hitachi (Hitachi Ventures) | Manages the technology conglomerates ventures and corporate funds | 1 | Germany |
| Laura Möller | Investment Manager | Hubert Burda Media (Burda Principal Investments) | Provides long-term growth equity for fast-growing digital technology and media companies | 1 | Germany |
| Benita Krahforst | Principal and COO | Hubery Burda Media (Burda Principal Investments) | Invests in consumer-focused business models | 5 | Germany |
| Therese Liechtenstein | Investment Director (BioTech) | M Ventures | Corporate venture capital fund investing in healthcare and biotechnology | 4 | Switzerland |
| Rebecca Hanke | Investment Director (BioTech) | Miele | High-end domestic appliances manufacturer | 4 | Germany |
| Sabine Punge | Innovation Manager | MTU Aero Engines | Manufacturers of aviation and aerospace components | 12 | Germany |
| Julia Kunstmann | Venture Client Lead | OTTO (OTTO Dock 6) | Otto is an eCommerce platform and its corporate arm tracks various partnerships with Otto | 1 | Germany |
| Claire (Liewen) Zhu | Investment Manager | Porsche (Porsche Ventures) | Corporate arm for the automotive giant Porsche seeking startups in the transport sector | 2 | Germany |
| Silke Hamm | Business Development Member | Port F | New port for startups who aim to make the plastic industry fit for the future | 1 | Germany |
| Alice Dal Fuoco | Head of Innovation | PostFinance | A retail financial institution | 4 | Switzerland |
| Golnaz Borghei | Portfolio Manager Venturing | PWC | International professional services brand of firms | 3 | Germany |
| Gitte Bedford | Vice President | Robert Bosch (Robert Bosch Venture Capital) | The corporate arm of the engineering company, Robert Bosch investing in industrial and Proptech startups | 13 | Germany |
| Susanne (Sun-Joung) Y | Senior Investment Director | Robert Bosch (Robert Bosch Venture Capital) | Funds startups in the automotive, industrial and consumer goods sector | 9 | Germany |
| Monique Schiersing Huser | Investment Director | Roche Holding (Roche Venture Fund) | Focuses on healthcare and digital-related startups | 11 | Switzerland |
| Lisa Labath | Senior Venture Scouting Lead | SAP.io | Software development platform that helps innovators startup and scale with SAP | 2 | Germany |
| Ivana Molchanova | Senior Associate | Severstal (Severstal Ventures) | Severstal is a steel-related mining company and its corporate arm invests in industrial spinouts | N/A | Russia |
| Shruti Pattanaik | Senior Associate Alternatives Venture Capital | Siemens (Siemens Fonds Invest) | Siemens Fond Invest manages the assets and special funds of Siemens | 3 | Germany |
| Carmen Spielmann | Director of Strategy and Business Development | SIGNA Retail | The largest privately owned relate estate company in Austria | 3 | Switzerland |
| Nadja Weisskopf | Strategy & Business Development Manager | SIGNA Retail | The largest privately owned relate estate company in Austria | 1 | Switzerland |
| Jennifer Webb | Investment Director | Swisscom (Swisscom Ventures) | The corporate arm that invests in sustainable technology spinouts | 1 | Switzerland |
| Klea Wenger | Investment Director | Swisscom (Swisscom Ventures) | The corporate arm that invests in sustainable technology spinouts | 4 | Switzerland |
| Nupur Saxena-Buck | Innovation Management | Thüga AG | Energy and water service group | 11 | Germany |
| Nora Alfen | Head of Acceleration | Wayra | Corporate accelerator shaping telecommunications | 3 | Germany |
| Katrin Bacic | Managing director and CSO | Wayra | Corporate accelerator shaping telecommunications | 4 | Germany |
---
Was this article helpful? Help us create the next one, which will profile women working in corporate venturing in Latin America. If you know of someone we should include in the list, please email me at mpalmer@globalventuring.com