Top 50 Rising Stars 2022 (in alphabetical order by CVC unit): Michiko Kato, principal, Woven Capital
Michiko Kato joined Woven Capital, a corporate venturing arm of Woven Planet Holdings, itself a subsidiary of Japan-based automotive manufacturer Toyota, as principal in December 2020, before the firm formally launched the following month.
The firm invests in growth-stage companies involved in sectors such as autonomous mobility, artificial intelligence, automation, machine learning, connectivity, smart cities and data and analytics.
It has made investments into a portfolio of companies that include internet of things-driven fleet automation and mobility platform Ridecell, autonomous delivery company Nuro, and venture capital firms 2150 and UP.Partners.
Prior to joining Woven Capital, Kato was chief financial officer at machine learning technology company Abeja between 2018 and 2020, before which she spent nearly four years as an associate on the investment team at Unison Capital, focusing on retail, healthcare and food and beverage investments.
She had previously spent two years as an investment analyst at the World Bank's International Finance Corporation and as associate at Morgan Stanley.
She earned her MBA from Harvard Business School as a Fulbright scholar and her bachelor's degree in economics from International Christian University.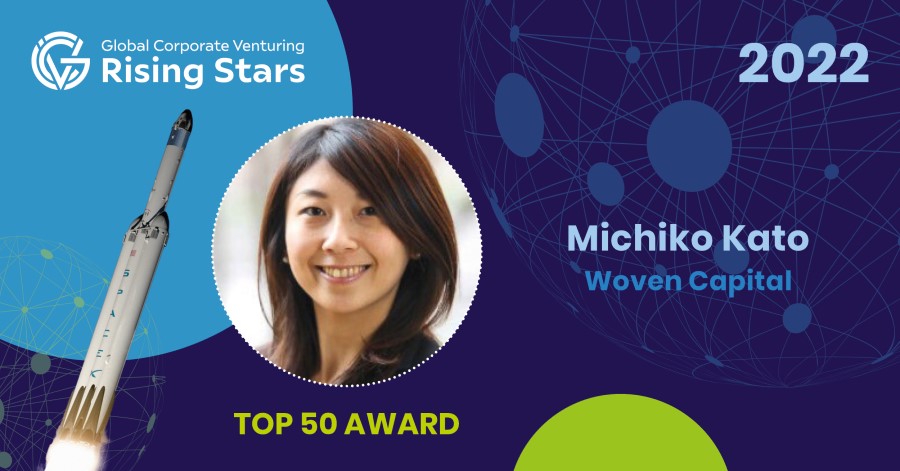 Fernando Moncada Rivera
Fernando Moncada Rivera is a reporter at Global Corporate Venturing and also host of the CVC Unplugged podcast.