Torq Ventures — which has gone from consultancy to full CVC unit in 3 years — is a sign of how fast Brazilian corporate venture is growing.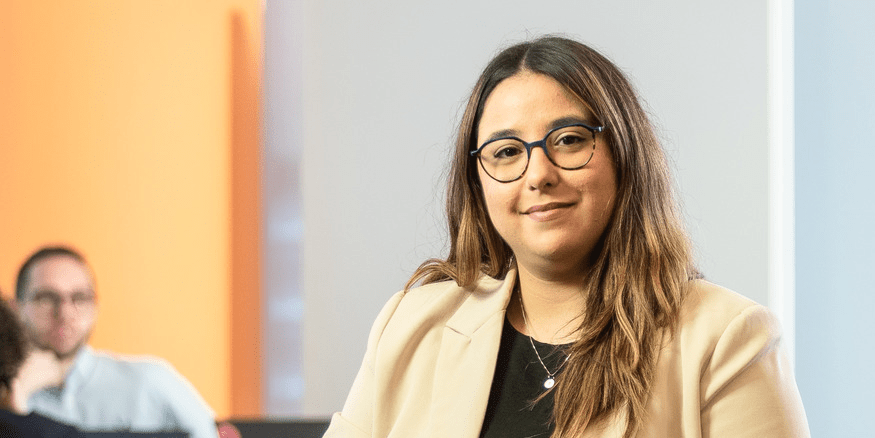 In just three years, Torq — the innovation arm of Brazilian financial software provider Sinqia — has gone from providing consultancy services to Sinqia's clients to establishing its own fully-fledged corporate venture capital unit.
Launched in 2018 primarily as an innovation and business design consultancy for Sinqia's external clients, it was not long before Torq expanded with the creation of Torq Labs, an innovation laboratory that focused on the company's internal culture and the ecosystem itself, working on open innovation and kicking off its accelerator programme. Through the accelerator, the company aims to help early-stage startups with funding as well as proof of concept work, integrations and distribution of services to clients.
It was in 2021, around the same time that Torq Ventures launched as a formal corporate venture capital arm, that Juliana Innecco, the unit's head of corporate venture capital investment, joined the roster to help build up the unit's culture and ecosystem.
---
---
"At the beginning of 2021, we had BRL 50m ($9.35m) to invest. We invested BRL 30m in a year," says Innecco, highlighting the pace of change.
Torq Ventures mostly invests in business-to-business (B2B) fintech startups, typically from seed to series A stages. It will also invest in B2B2C providers, such as Celcoin. Innecco highlighted verticals such as blockchain, artificial intelligence, tokenisation, cybersecurity and banking-as-a-service among the sector drivers that are attracting the unit's attention. Torq's website also lists areas like analytics, data aggregation and mining, risk management and integration services as target segments.
"Our main objective is not financial," says Innecco. "We are strategic investors."
"We look at how we can bring value to [Sinqia's] clients and to the market. And of course, the work we do will likely result in a financial return because the startups are growing and they are doing more rounds of investment."
Its current direct portfolio includes cloud credit services provider CashWay, data-based decision-making platform Data Rudder and payments platform Celcoin. Its ecosystem, however, which includes the startups going through Torq's accelerator and underpinning the funds it's a limited partner in, is far larger.
Torq has limited partner (LP) stakes in three other funds, but they don't see it just as a financial play. Not only can strategic value still be extracted, but Torq sees it as part of its role as LP to link the relevant underlying companies to Sinqia's network.
Innecco explains: "We are not on the cap table of the startups, but we call them, we understand them, they're part of our ecosystem. We can do projects together, we help them with whatever they need and when a client says they need a startup in artificial intelligence, we have one here."
A busy year
Given the rate of investment, Torq Venture's deal flow was outpacing its dry powder and there came an understanding that having a strict capital allocation was not ideal. The CVC arm now shares a much larger common pot of money with Sinqia's M&A function. This means that they have a bigger war chest to draw from, but it also means that each investment is further weighed against the possible opportunity cost, with a committee in place to give the go-ahead.
In CashWay's case, Torq invested BRL 1.5m late last year as part of a BRL 5m seed round alongside Invisto, a venture capital firm based in Florianopolis in southern Brazil. A few months later, Torq invested the entire BRL 3.1m for Data Rudder's round.
"We were doing things together, we were connecting and integrating systems. They needed to grow so they could gain more clients. They needed to grow their operation and invest in sales and marketing because they were a really early-stage company. So we invested alone, we did the whole round," says Innecco of the Data Rudder deal.
The Celcoin deal was a rare case where Torq went in a bit later, at series B.
"It was one in a million. They are a mature startup, they've been doing it since 2007, and they have had very consistent growth. It's also an impact investment because they are providing financial services for people that live in cities that don't have even banks," says Innecco.
"We saw an opportunity to help them grow. Celcoin now is a financial institution, and we helped them with getting the go-ahead from the central bank."
What Celcoin needed, says Innecco, was to be with a partner that could provide technology that wouldn't let the company buckle under the weight of its transaction volume. With its pedigree in providing technology to larger banks and institutions, Sinqia could provide that missing link as well as use its network to connect it with the central bank for regulatory clearance.
From the ground up
Torq's accelerator programme invests at the pre-seed stage, with startups receiving up to BRL 500,000. Each of the accelerator's five partners – which include accelerator platform Darwin Startups – can invest up to BRL 100,000.
These are not siloed initiatives, and portfolio companies are known to move from one to the other. CashWay and Data Rudder, for example, were both part of the accelerator programme before Torq Ventures eventually made them part of its direct portfolio in later rounds.
"We mentor them, we explore the connections and what we could do together, and they became part of our day-to-day. We understood that at some point they would need to grow, and for that, they would need another round of investment, and we said: well, we are doing that together," says Innecco.
"We can see the really early-stage startups that we can potentially invest in later on and build the relationship from the ground up, and for us that's very important – to have a close relationship with the founders and the team. It's a relationship world, right?"
This interplay between Torq's various functions, as well as the speed with which they evolved, shows how quickly CVC is coming along in Brazil.
Geographic and investment opportunities
Torq's main focus is on Brazil – where most of its clients are based – but it does have clients located across other Latin American countries such as Colombia and Argentina. Its eye has also wandered as far as the US and the UK in search of startups.
Sinqia's main competencies and network, however, are tailored to the Brazilian market, its regulatory framework and the specific products that Brazilians consume, such as the instant Pix payment system that is ubiquitous across the country.
"Generally, when we talk about financial services and financial markets, the regulations and the way our people consume those services is really unique. It's not always that a UK startup can have clients here because of the regulations."
Technologies like blockchain and non-fungible tokens are more advanced in markets like the US, where they've been working on them for over a decade, but Brazilian startups are making inroads into those segments, presenting an opportunity for Torq in an environment where more traditional financial products like credit may see a lull due to the macroeconomic conditions.
As with other CVCs, Torq sees opportunity in the dampened valuations relative to the outlier that was 2021. "I remember last year and the year before, we did have startups raising capital with valuations through the roof. Really big, crazy seed rounds," explains Innecco.
"We would have startups saying they were raising, for example, BRL 300m, and we would say well that's a little high for us, like 60 times the revenue – no way. This year they come back and say, well, now we're doing it for BRL 30m."
While macroeconomic conditions may limit reasonable ambitions for the rest of this year, Torq Ventures does aim to make at least one more investment, followed by a bigger haul next year than it had this year. It also plans to invest in growing its own team, which currently stands at seven, and continue feeding its ecosystem and culture of innovation.