Corporate investment may still be male dominated, but these 39 women are shaking up the profession in Latin America.
Corporate venturing activity is booming in Latin America — but are female investors playing a role? Women account for just 15% of senior decision-makers at corporate investment units, about the same gender balance as in the venture capital industry overall.
"There are more women getting into corporate investment roles but it is still more of a man's job," says Julianna Innecco, head of CVC investment at Torq Ventures, a fund set up by Brazilian software developer Sinqia. "But women are supporting other women, helping them become part of this world."
Innecco, an engineer by training who came into corporate investing via a series of very hands-on operational roles — including some time at a startup — is a good example of the new generation of women who are taking leading roles.
In a bid to help the gender balance of this industry, Global Corporate Venturing went looking for the women who are shaking up corporate investing — and we found 39. Here are the ones you need to watch.
---
See also our list of women to watch in CVC in the DACH region here
---
[If we have missed anyone off this list, please let us know. We are aiming to create the most comprehensive list of women in CVC].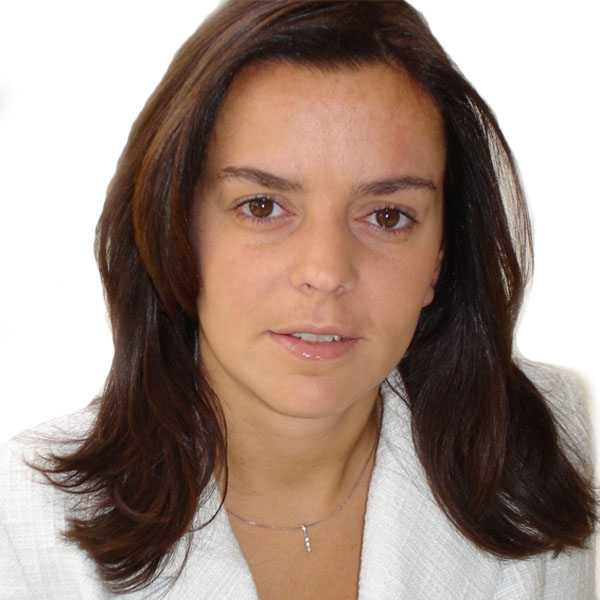 Gabriella Ruggeri, managing partner at Kamay Ventures
Gabriella Ruggeri is the managing partner at the Argentina-based corporate venture capital fund Kamay Ventures.
Formed in 2019, Kamay Ventures focuses on early-stage technology startups spanning sectors such as the financial and environmental industries.
The firm has around nine companies in its portfolio, including the US recycling technology company Arqlite, which has raised $2.6m in funding, and the Mexico-based formal credit support platform Altscore, which has raised $1.9m with investment from Techstars Boulder Accelerator.
Kamay Ventures has also entered into partnerships and is backed by various conglomerates including IBM, Amazon and Oracle Corporation.
Ruggeri has worked for Kamay Ventures for more than three years, where her goal is to propel and accelerate business in Latin America. Prior to this, she worked as a managing partner for the Argentina-based venture capital firm Overboost for six years and was the chairwoman for five years at US software development company N5 Now.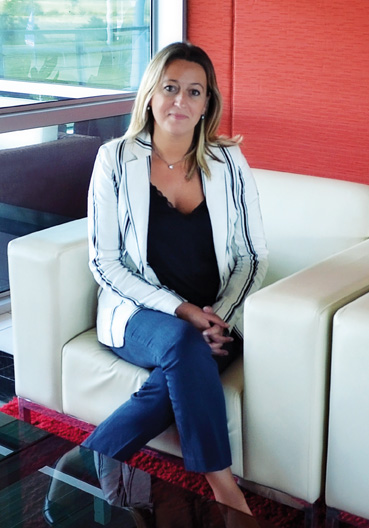 Clorinda Mántaras, managing partner at Sancor Seguros Ventures
Clorinda Mántaras is the managing partner at Sancor Seguros Ventures, the corporate venturing arm of the Argentina-based insurance provider Grupo Sancor Seguros.
Launched in 2021, Sancor Seguros Ventures invests in disruptive technology startups, insurtech, fintech and health-tech companies in Latin America. The firm has 12 companies in its portfolio including agtech platform SIMA, which closed a $2m round this year, and digital agriculture spinout Agree, which received $2m from Sancor Seguros.
Grupo Sancor Seguros is the largest insurance holding company in Argentina, providing protection for around seven million policyholders.
Mántaras has worked for Grupo Sancor Seguros for eight years. She has held various positions such as director of innovation and transformation, and director of services and technology, before she moved to the investment role.
Prior to Grupo Sancor Seguros, Mántaras worked for HSBC as the team leader for the consumer unit and as a corporate credit analyst. She also served nearly 15 years at the Argentina-based insurance company Sancor Coop de Seguros, where she offered strategic solutions for the agro-industrial, commerce and educational sectors.
Julianna Innecco, head of CVC investment at Torq Ventures
Like many of the best corporate investors, Juliana Innecco, head of CVC investment at Torq Ventures, comes from an operational background. She worked as an engineer on environmental project and at a startup on everything from product management to helping with fundraising and signing partnership deals.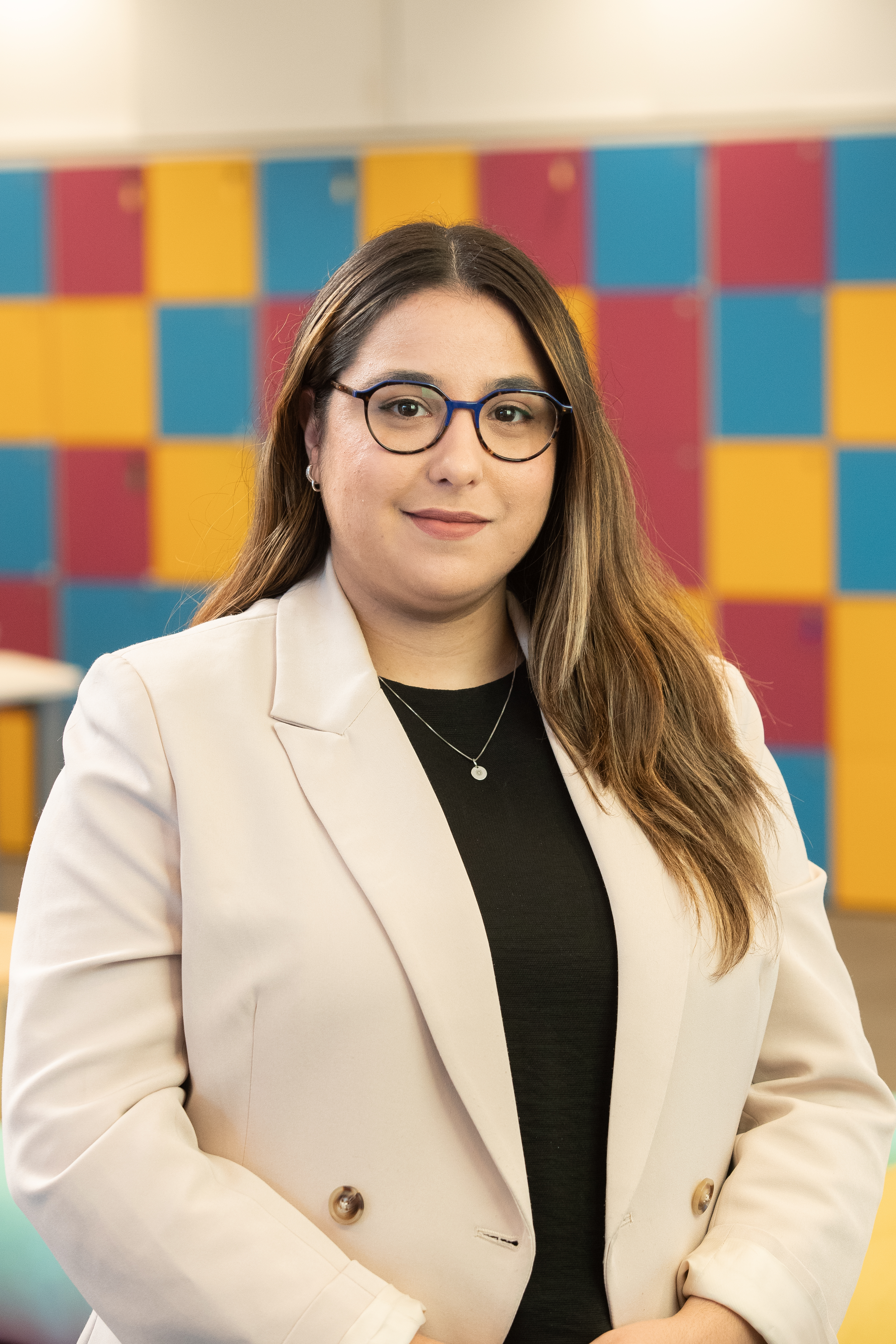 It is this background of diverse roles that gives Innecco a unique perspective to the team, which invests in startups at Brazilian financial software company Sinqia.
"I can talk to the startups and understand a little more deeply about the product and the technology, and I also understand numbers and make connections with the business," she says.
After seven years in engineering Innecco transitioned to product managing software development. "I don't like to stay in my comfort zone" she says. Next came an immersion in the startup world as she became a product manager for Brazilian startup Flix. While there she became drawn — as often happens at startups — into everything at the business from fundraising to signing partnership deals.
"It gave me an understanding of startups and the innovation world," says Innecco. Then followed a role on the corporate side of the table as Innecco joined French digital payments company Worldline. She says she "fell in love" with the work and went on to join Sinqia, which builds software for large financial institutions. At first, she ran the acceleration program and innovation labs, but after Torq Ventures added a BRL 50m ($9.4m) investment fund last year, she became involved in that side as well, becoming head of investment.
Innecco is part of a team of eight people at Torq Ventures. Sinqia has invested directly in three startups: Celcoin, Cashway and Data Rudder. It is also a limited partner in three VC funds. Through these it has a stake in around 95 startups.
Torq Ventures is focused on the next generation of fintech companies — blockchain, NFT and tokenisation — as these are where Sinqia's clients seek to build capability.
The fund always aims to develop partnerships with the portfolio companies.
"We have a very clear understanding about our role as investors" says Innecco. "It's important to have some kind of synergy. We have to understand if together we can address some pain point for clients."
The standard plan is to run a proof of concept with all the portfolio companies, she says. Most members of the innovation team focus on helping portfolio companies invest with Sinqia.
Innecco mentors other women through her involvement in "Mulheres no Comando" — Women in Charge— a networking and career development organisation.
"I had women help me get here, it is my obligation to give something back," she says.
Victoria Akerman, scouting and strategic alliances head at Globant Ventures
Victoria Ackerman is in charge of scouting and strategic alliances at Globant Ventures, the corporate venture arm of Argentina-based software development corporation Globant.
Founded in 2018, Globant Ventures has 13 companies in its portfolio. The unit's most recent investments include the AI voice customer communication platform Vozy, which has raised $3.1m in funding over eight rounds, and EPICA, a data generation platform that received a $1m investment from the venture firm.
Akerman has scouted tech companies for Globant Ventures for more than two years. She was also chief of operations at the business consultancy firm Innlight.
Ariadne Cavallero, partner at SP Ventures
Ariadne Cavallero is a partner at SP ventures, the Brazilian early-stage fund that invests in technology solutions in the agricultural sector.
Founded in 2007, SP Ventures is backed by the German chemicals company BASF. The firm focuses agricultural-based startups in Latin America.
The firm has around 37 companies in its portfolio and has overseen exits such as Brain.ag, a Brazilian agricultural fintech which was acquired by financial services conglomerate Experian for an undisclosed sum, and Geofunsion, the Brazil-based geographic market intelligence company, which was acquired by venture firm DFGC Investimentos.
Other investments include the animal biotech management group Decoy, which raised $1.7m in an undisclosed funding round in 2022, and biological pesticides developer Genica, which completed a series A funding round this year, bringing its total funding to $1.88m.
Cavallero sits on the board of several startups including agricultural food inspection service ZoomAgri.
Before joining SP Ventures, Cavallero worked at Swiss agrichemical corporation Syngenta for nine years, where she held positions such as project manager and digital agricultural manager.
Gabriela Toribio, head of venture capital at Companhia Siderúrgica Nacional
Gabriela Toribio is the head of venture capital at the Brazil-based steel production company Companhia Siderúrgica Nacional (CSN).
CSN operates its venture deals through its innovation arm, CSN Inova, which was founded in 2007. The firm invests in startups focusing on industrial technology and has four active companies in its portfolio. These include Brazilian online construction management marketplace Oico, which recently raised $5.39m in seed funding this year, and the US water electrolysis renewable systems generator 1s1 Energy, which raised $1m in a seed round in 2021.
CSN is a $392m corporation and is considered the largest steel industry producer in Latin America. In recent years, the company has committed to promoting decarbonisation. It recently signed a memorandum of understanding with other energy and industrial corporations such as Shell and Itochu to reduce their emission rates.
Toribio has held her position at CSN for three years. Prior to this, she worked for six years at the Brazilian venture firm Votorantim, where she held positions such as innovation manager and senior consultant.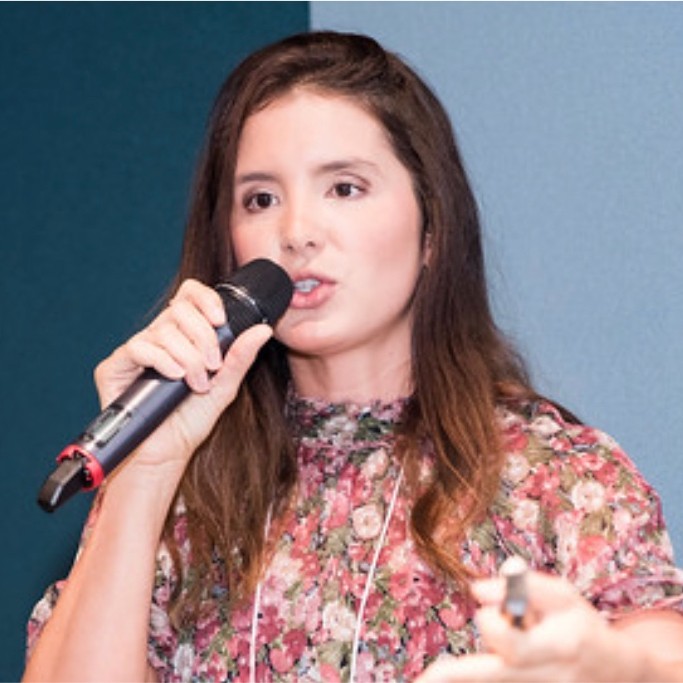 Marcella Ceva, chief investment officer at WE Ventures
Marcella Ceva is the chief investment officer at WE Ventures, the Brazilian venture capital firm backed by technology conglomerate Microsoft.
Founded in 2019, WE Ventures invests in female-led technology startups in Latin America. The firm has made four investments including Brazilian digital advertising platform Mobees, which raised $2m in three rounds, and packaging monitoring platform PackID, which closed a $196,000 investment with WE Ventures in 2020.
The WE fund emerged in Microsoft to support gender diversity startups in the Latin American region and to further bolster strategic capital and technological development in the region.
Ceva joined WE Ventures in 2020. She previously worked for the strategic advisory service G5 Partners, where she was a senior associate for six years, and was a junior associate for two years at the law firm Derraik & Menezes Advogados.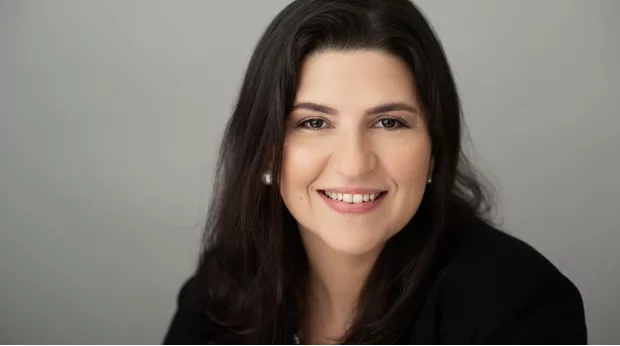 Licia Souza, CEO of WE Impact
Licia Souza is the founder and chief executive officer of WE Impact, the Brazilian subsidiary of Microsoft-backed venture firm We Ventures.
We Impact is a venture builder which invests in female-led technology startups. It provides mentoring, networking and investment. Investments are supported by Microsoft and Singapore-based multinational electronics manufacturing service Flex.
The portfolio includes startups such as the Brazilian software-as-a-service learning platform Pontue, which has received non-equity assistance funding, and Brazilian mobility platform Venuxx.
Souza founded We Impact in 2019. She previously worked for eight years at the Chile-based textiles company La Estampa, where she was executive manager and legal consultant.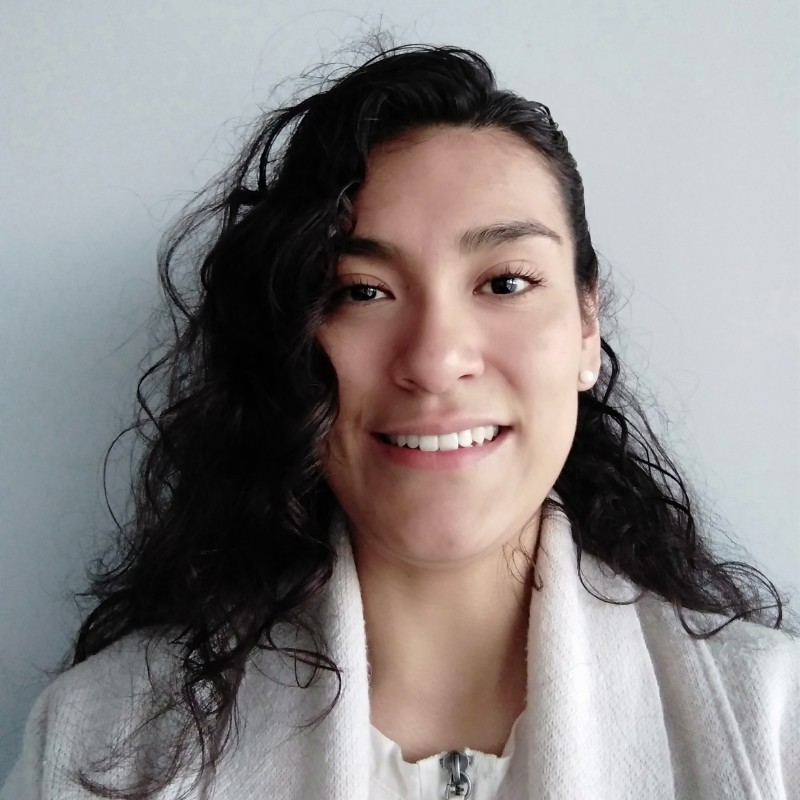 Ana Maury Aguilar, investment operator at AC Ventures
Ana Maury Aguilar is an investment operator at the Mexican corporate venture capital fund AC Ventures, the venturing arm of the beverage company Arca Continental.
Arca Continental is a $1.5bn subsidiary of US beverage conglomerate The Coca-Cola Company. The company serves more than 123 million people in Latin America and was merged with the Honduras-based conglomerate Grupo Continental in 2011.
Founded in 2018, the fund invests globally in startups and venture capital funds, focusing on retail, logistics and supply chain services, fintech, and renewable materials. The fund has three companies in its portfolio and has invested in startups such as the Peru-based electronic menu board OlaClick, which raised $1.5m in a seed round in 2021, and Colombia-based truck deliveries service Lifitit, which raised $22.5m in a series B round in 2020.
Aguilar has been a part of the investment team at AC ventures for two years. Previously, Aguilar worked as an M&A analyst for the UK financial consulting service EY. She also served as an investment analyst for the Mexican investment management firm Alsis Funds in 2019.
Karime Hajar Alves, investment manager at BASF Ventures
Karime Hajar Alves is an investment manager at BASF Ventures, the corporate venture arm of the German multinational chemicals corporation BASF.
Founded in 2001, BASF Ventures has offices based across the globe. Alves works in the company's Brazilian division. The firm invests in young companies that focus on disruptive technologies and has 40 companies in its portfolio. It has overseen 30 exits.
These portfolio companies include US biotechnological company Bota Biosciences, which has raised $137m, and UK mining industry solutions provider IntelliSense.io, which has operations in Chile and Brazil.
In the Latin America region, BASF Ventures runs SP Ventures, a fund founded in 2007 that provides investment in agriculture and food tech startups in the region. In 2019, BASF Ventures also announced the first close of its fund AgVentures to further support agricultural investment.
BASF is a $90.2bn corporation and is considered to be the largest chemical company in the world. The company comprises subsidiaries and joint ventures in 80 countries and is listed on the Frankfurt, London and Zurich stock exchanges.
Alves has worked for BASF Ventures since early 2021. She previously worked as an associate director for venture firm Brasil Venture Debt and served at Brazilian software company TOTVS as an M&A manager for two years.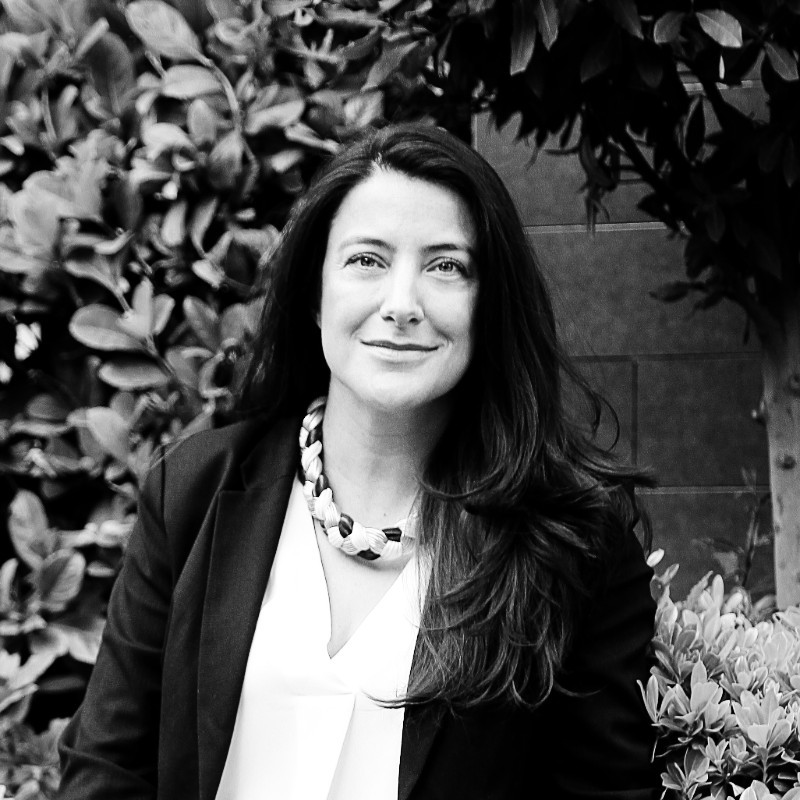 Bernardita Araya Kleinsteuber, manager at CMPC Ventures
Bernardita Araya Kleinsteuber is the manager at CMPC Ventures, a subsidiary of the Chile-based sanitary paper products corporation CMPC.
Founded in 2020, CMPC Ventures invests in companies focusing on technology and renewable energy. The firm has two companies in its portfolio: Boxia, a Mexican sustainable packaging shipment company, and Chile-based sustainable wood producers Strong By Form, which raised $240,000 in a seed round in 2021.
CMPC is a $5.1bn corporation that is integrated with the forest industry. It has five business centres focusing on forestry, pulp, paper, paper products and tissue, with operations in Chile, Argentina and Peru.
Kleinsteuber began her career at CMPC Ventures in 2020. Prior to this, she worked for five years at the Chile-based venture capital firm Aurus Captial as a senior associate. She was the R&D director for four years at Corporación Farmacéutica Recalcine, one of Chile's largest pharmaceutical companies.
Marie Timoner, head of business development at RX Ventures
Marie Timoner is head of business development at RX Ventures, the corporate venture fund of the Brazilian department store company Lojas Renner.
The RX Ventures was founded in 2020 with $155m to invest in startups in the fashion, retail and ecommerce sectors. The fund recently made its first investment in the Brazilian logistics automation platform Logstore.
Lojas Renner has acquired two companies, with its most recent being the technology logistics site Uello and online clothes selling store Repassa.
The $2bn corporation is the largest department store in Brazil and was the first Brazilian corporation with 100% shares traded on the stock exchange.
Timoner has worked for Renner for more than a year. She previously worked at US IT consulting firm Oracle for four years as a sales enterprise account executive and led the LatAm division of Oracle's startup programme.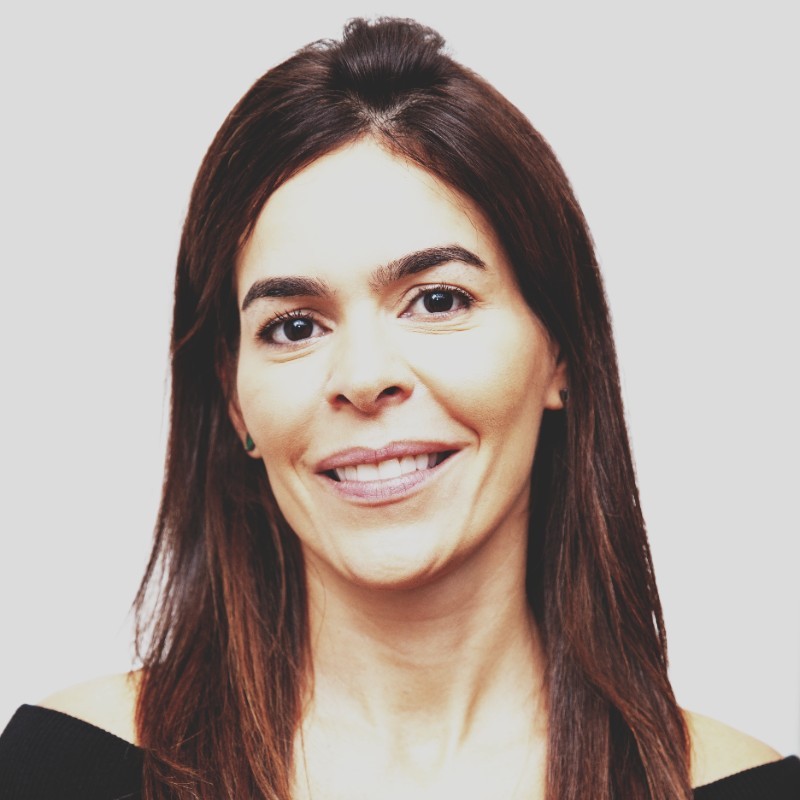 Maria Tereza Azevedo, investment leader at SoftBank Investment Advisers
Maria Tereza Azevedo is the investment leader of the Brazilian division of SoftBank Investment Advisers, a subsidiary of the Japan-based conglomerate SoftBank Group.
Founded in 2017, SoftBank Investment Advisers manages SoftBank Vision Fund, the world's largest technology-focused investment fund. There are some 298 companies in the portfolio and the fund has had almost 100 successful exits. Its most notable is Blinkit, the India-based online store that was acquired by the Indian restaurant aggregator Zomato for $568m
Notable Latin American investments include Rappi, the Colombian on-demand delivery service, which raised $2.3bn in financing and the Brazilian secured lending service Creditas, which recently raised $200m, bringing its total financing to $4.8bn.
SoftBank Group is a $61.9bn corporation that specialises in multiple fields including finances, energy, technology and telecommunications. It is the 36th largest company in the world and the second largest publicly traded company in Japan.
Azevedo has worked for SoftBank Investment Advisers for just under a year. She sits on the board of various startups including the Brazilian fitness company Alice, and the educational platform Descomplica. Previously, she worked as the head of LatAm TMT equity research at Banco Santander for nearly two years and was an equity research analyst for eight years at financial corporation UBS.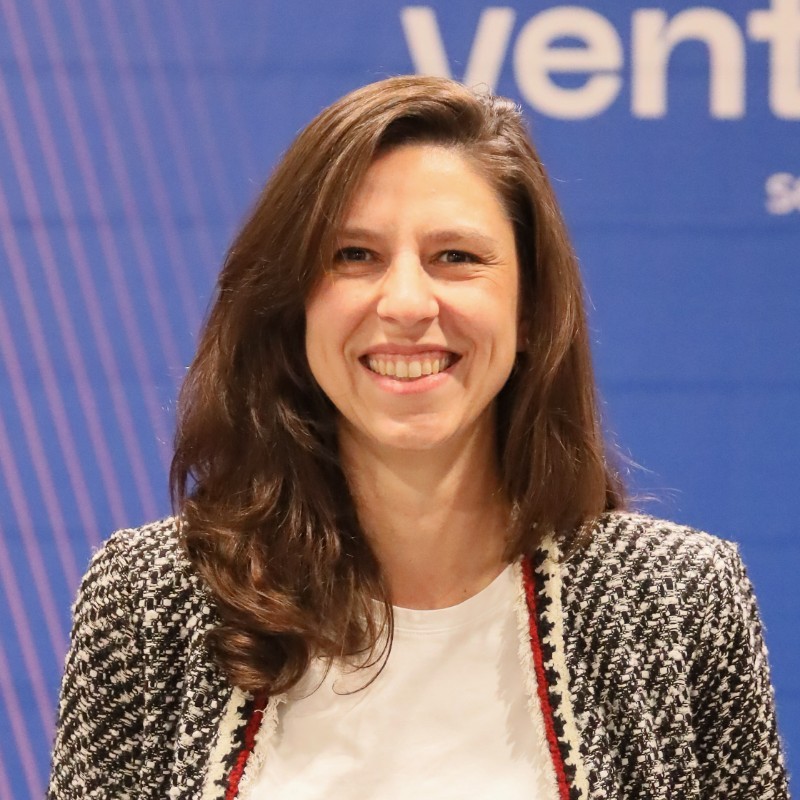 Paula Puzzi, venture business development manager at Suzano Ventures
Paula Puzzi is the venture business development manager at Suzano Ventures, the corporate venture arm of the Brazilian pulp and paper manufacturer Suzano Papel e Celulose.
Launched in 2022, Suzano Ventures is a $70m fund that invests in early to late-stage startups focusing on deep tech, agroforestry and sustainable packaging.
The fund has yet to make any investments, but Suzano invested $6m in Spinnova, the Finnish textile producer, in 2017 and plans to invest $21m in Spinnova's first commercial facility.
Valued at $11.5bn, Suzano Papel e Celulose is the largest paper and pulp company in Latin America and is the largest producer of eucalyptus pulp.
Puzzi started her position at Suzano Ventures earlier this year. Prior to this she spent six years working as the corporation's business manager and global product and sustainability manager. Before that, she served 11 years at the German stationery company Faber-Castell where she worked as a senior market analyst and R&D researcher.
Pamela Ceballos, senior director of digital partnerships of LatAm fintech and ventures at Visa
Pamela Ceballos is the senior director of digital partnerships for the LatAm fintech and ventures division of the US financial services corporation Visa.
Visa has opened several divisions across the globe to boost its venture capital programme, with Ceballos working for the company's Mexico-based division. Visa Ventures, which was founded in 2011, has more than 38 companies in its portfolio and has overseen the exit of 16 of these startups.
The firm's most notable Latin American investments include Brazil-based digital banking platform Dock, which landed an undisclosed sum of funding from Visa Ventures in 2018 and recently closed $110m of funding, bringing its total valuation to more than $1.5bn. In 2021, the firm also invested in Mexican open finance startup Belvo in a series A $43m funding round.
Visa is a $494.3bn conglomerate known for its electronic fund transfers via credit or debit cards. It is considered to be the second-largest payment organisation in the world, and recently acquired open banking platform Tink.
Ceballos had worked for Visa for more than six years before landing her current position early this year.
Thais Perico, beverage fund investment principal at ZX Ventures
Thais Perico is the investment principal of ZX Ventures Beverage fund, an investment arm of the Belgian drinks company AB InBev.
ZX Ventures has some 36 companies in its portfolio, including the UK beverage service Jamacia Rum Vibes and the US coffee distributor Super Coffee, which raised $106m in a series C round in 2021 with participation from 7-Ventures, the corporate arm of the convenience store chain 7-Eleven.
AB InBev is a $263bn corporation. Its Brazilian division, which Perico works for known. is known as Ambev. AmBev holds a dominant position in Latin America and is listed on the Brazil Stock Exchange and São Paulo Stock Exchange.
Perico has worked for the Beverage Fund for over a year, starting as the fund's investment associate and then progressing to her current role. Prior to this, she worked at BASF, the German chemicals company, working as an investment manager and Brazil pensions fund board member.
Erica Teles de Menezes, head of corporate venture capital at Eurofarma
Erica Teles de Menezes is the head of corporate venture capital at Neuron Ventures, a subsidiary of the Brazilian biopharmaceuticals corporation Eurofarma.
Founded in 2016, Neuron Ventures invests in healthcare-based startups, including Psicologia Viva, a Brazil-based mental health platform.
Eurofarma is a $1bn healthcare corporation that specialises in generics, oncology and veterinary medicine. In Brazil, the company represents 66% of the total market and is responsible for 443 products in the region.
Menezes has held her position for over a year. She previously worked at L'Oreal for four years including two years as senior open innovation and digital manager. She also held various marketing roles at Mondelez International.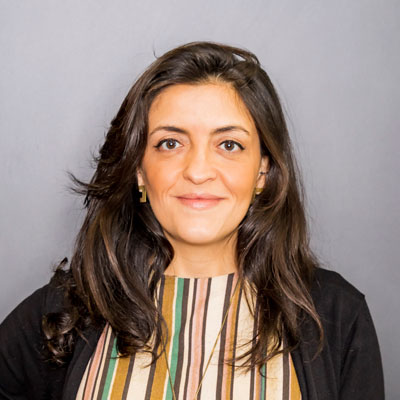 Carolina Morandini, open innovation and ecosystem lead at Accenture Brasil
Carolina Morandini is the open innovation and ecosystem lead at Accenture Brasil.
Founded in 2001, Accenture Brasil is a services company that provides digital, cloud and security solutions.
The company has invested in some 36 startups, the most recent being the India-based satellite manufacturer Pixxel.
Morandini is new to the Accenture Brasil team, having joined in April 2022. She previously served 10 years as head of investment and portfolio management and head of startups at Wayra Brasil, a division of the telecommunications innovation hub Wayra, which is backed by Telefonica.
Raisa Fontenele, associate at Citrino Ventures
Raisa Fontenele is an associate at Citrino Ventures, the corporate venture arm of the Brazil-based software corporation TOTVS.
Founded in 2022, the firm invests in technology startups and manages some of the most prominent software and industrial players in Latin America.
Citrino Ventures has invested in two companies: Brazilian industrial software developer Traction, which raised $15m in a series A round led by Siemens-affiliated VC Next 47 in 2022, and US technology recruitment platform Intera, which raised $2.1m.
TOTVS is a $2.9bn company formed from a merger between two software companies, Microsiga and Logocenter. Since then, the company has landed 66 units and 11 centres throughout Brazil.
Fontenele began her stint at Citrino Ventures this summer. Previously, she served one year as a business analyst at the Brazilian gasoline service station company Vibra Energia.
Marina Cassino de Almeida, senior manager at Natura Startups Ventures
Marina Cassino de Almeida is the senior manager of startup ventures at Brazilian cosmetics company Natura & Co.
Founded in 1969, Natura invests in consumer and beauty-related startups across the globe. In 2019, the corporation invested up to $5m to support beauty and wellness brands in Europe and the US through venture fund Dynamo Beauty Ventures.
The company launched the corporate venture capital fund Fable Investments in 2021. Fable Investments has four companies in its portfolio, including the UK perfume store Perfumer H, and the UK male-focused sex products startup Maude, which raised $5.8m in a series A round in 2021.
Natura is a $6.4bn corporation that sells cosmetics such as makeup, soaps, and oils in Latin America, and has sites in Brazil, Argentina, Peru and Bolivia.
Almeida's career at Natura & Co spans more than 10 years, where she worked for the company's division Natura Cosmetics in various positions for eight years.
She then moved to Natura & Co working as the head of the innovation lab for the LatAm division before progressing to senior manager of venture startups.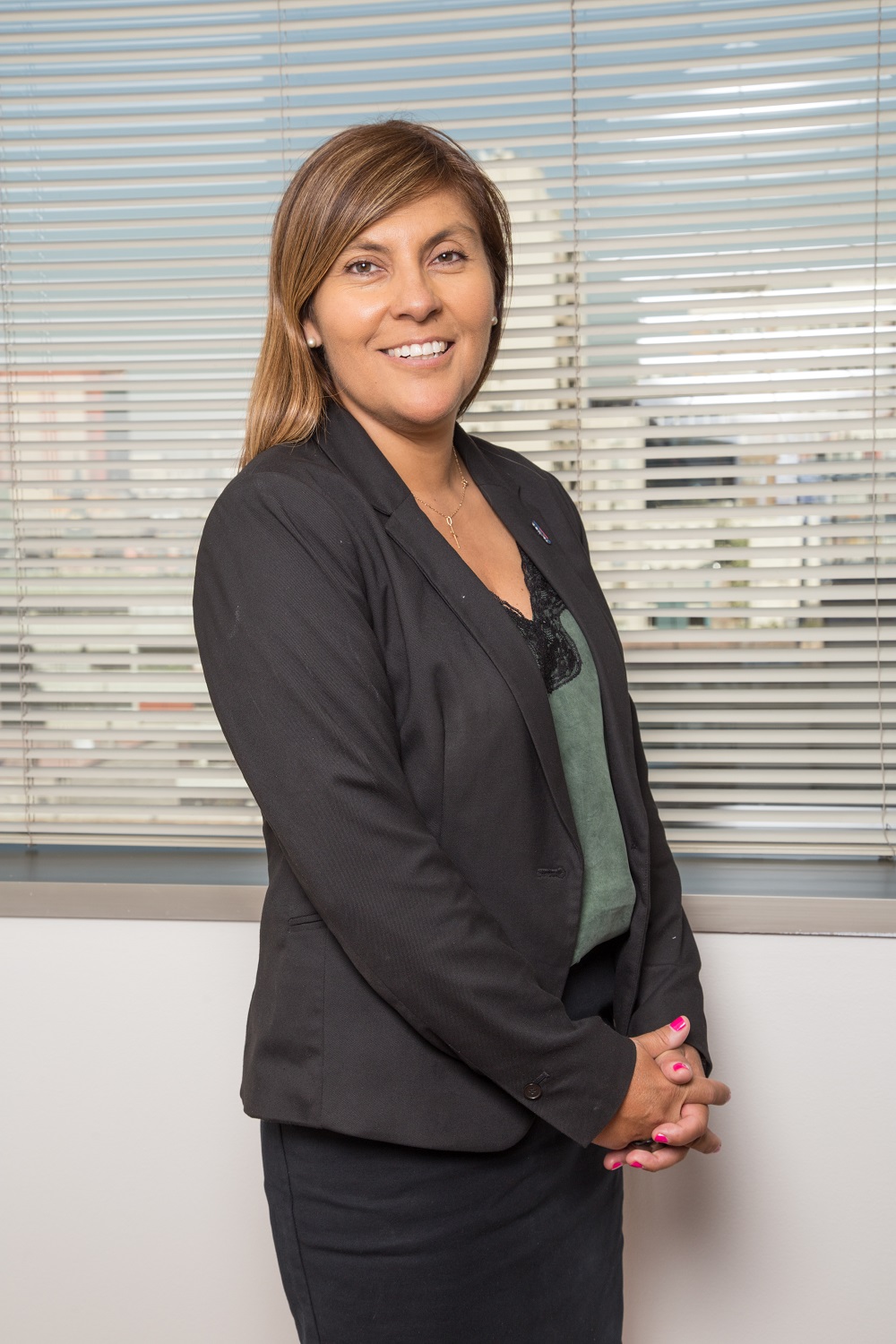 Maria de los Angeles Romo, director of corporate venturing at SQM
Maria de los Angeles Romo is the director of corporate venturing at the Chile-based chemicals company Sociedad Quimica y Minera (SQM).
Founded in 1968, SQM is a $27.2bn corporation and is considered to be the biggest lithium producer in the world. SQM opened its corporate venture capital division earlier this year and plans to focus on funding in Chile, particularly in the lithium industry. The company recently announced a plan to invest $900m in this sector.
SQM's most notable investment is in Chinese chemical mining company Tianqi Lithium, which raised $1.7bn in an IPO after being listed on the Hong Kong Stock Exchange.
Romo has worked for the corporate venture division of SQM since its creation, leading fintech venture investments. She previously worked for two years as the startup manager at Chile de Corfo, a subsidiary of the governmental corporation Corfo.
Other notable women
| Name | Position | Company | Company description | Years at company | Country |
| --- | --- | --- | --- | --- | --- |
| Armandina Formoso | Head of corporate centre I innovation hub | BRQ Digital Solutions | Digital transformation company | 1 | Brazil |
| Catarina Crepaldi | Analyst | MSW Capital | Private equity and venture capital firm | 1 | Brazil |
| Paula Rechtman | Head of startups & venture capital | Amazon (Amazon Web Services) | Provides computing platforms | 3 | Brazil |
| Marina (Bacchereti) Bueno | Head of strategy, corporate venture capital / M&A and post-merger integration (director) | Grupo SBF | Sporting goods retailer | 1 | Brazil |
| Milena Azeredo | Head of new ventures | GrupoQ | Education | <1 (5 months) | Brazil |
| Ana Carolina Mazzariolli | Manager of strategic projects and new ventures | Telefonica | Telecommunications corporation | <1 (10 months) | Brazil |
| Indianara Silva | Startup hunter | Valetec Capital | A firm focused on corporate venture capital | <1 (9 months) | Brazil |
| Carla Frontini | Digital open innovation lead | Novo Nordisk | Pharmaceutical corporation | <1 (2 months) | Brazil |
| Patricia Grabowsky | Gerente de inovação | Ocyan | Oil industry solutions provider | 1 | Brazil |
| Tatiana der Haroutiounian | Head of LatAm M&A and business development | Louis Dreyfus Company | Merchant processor of agricultural goods | 10 | Brazil |
| Roberta Moreira | UVC investments | Ultra (Ultra Venture Capital) | Oil and gas conglomerate | 18 | Brazil |
| Ilana Horta | Venture capital – innovation & new business development – market trend & strategy | Faber-Castell Brasil | Pen and pencil maker | 1 | Brazil |
| Paula Harraca | Director of the future – strategy, ESG, innovation and business transformation | Arcelor-Mittal | Steel and mining company | 19 | Brazil |
| Marília Verissimo | Analyst | EDP Brazil | Electrical utility company | 2 | Brazil |
| Karime Hajar | Investment manager | BASF (BASF Venture Capital) | Chemicals producer | 1 | Brazil |
| Thais Anauate | Investments & partnerships manager – Beverage Fund Latam at ZX Ventures | ZX Ventures | An investment arm of AB InBev | 1 | Brazil |
| Juliana Sarilio | Strategic projects coordinator | Bank of Brazil | Financial institution | 21 | Brazil |
| Livia Hallak | Portfolio manager | Oxygea Ventures | Startups hub | <1 (2 months) | Brazil |