The UK's Department for International Trade's (DIT) venture capital unit talked with Japan-based Sumitomo's corporate venture capital (CVC) unit, Presidio Ventures, on the opening of its European office in London ahead of the COP26 event in early November.
Paul Morris, DIT: Hello, and welcome to this fireside chat organised by the Department for International Trade Specialist Venture Capital Unit. The VC unit is a specialist group within the DIT that supports inward – VC investment for the UK. We work with a vast range of different VCs and corporate VCs around the world, which we selectively connect with UK startups that are looking for funding.
I am very happy to introduce Kuni Kawase, who is managing director at Sumitomo's CVC with responsibility for venture investment in Europe. Kuni, thank you so much for giving up your time to join us today. It is a great privilege for us. Would you like to introduce Sumitomo and just say a little bit about your role please?
Kuni Kawase, Presidio: It is a great pleasure to have such a talk with Paul, and I also need to mention our great appreciation for the support from Paul and from the UK government as well.
Sumitomo is a global business group having its origin in Japan. So, if I introduce Sumitomo with only a single world, we have diversity. We are running various kinds of businesses from small to huge. For example, selling a banana via Fyffe's in Europe, to governmental scale infrastructure development, such as North Hanoi, Vietnam, taking more than 50 years to complete.
I am based in the UK, in London, and now I am responsible for leading new value creation between the UK's venture ecosystem and global Sumitomo.
PM: Thank you for the background. I think actually you have some exciting news to share with us?
KK: We just launched our new corporate venture capital as Presidio Ventures Europe here in the UK. So let me touch upon Presidio. At Sumitomo we have a 20-year history in the venture world. We first started Presidio in Silicon Valley in the US at the end of the 1990s, and we succeeded in nurturing several good unicorns. Now we are expanding our important venture arm to Europe. This is the objective of Presidio Europe.
PM: From our perspective in Europe, I think that is fantastic news. So, Presidio Ventures Europe, your new fund, is a separate fund, a separate unit with a focus on Europe, as opposed to Presidio in the US, is that correct?
KK: Yes, of course we are working together, but the fund itself is separate.
PM: Is Presidio Europe a sole LP fund, that is only Sumitomo, or do you have external limited partners?
KK: At the initial stage, all of the funding comes from Sumitomo headquarters, so this is our own fund.
PM: So clearly there is a strong strategic element, but you are also organised as a fund, so you look to make financial returns and deliver strategic value for Sumitomo. Is that correct?
KK: Yes, of course.
PM: What are you looking to invest in?
KK: The area Sumitomo can cover is wide and diversified. So, we have set these five focus domains for Presidio Ventures Europe: energy, mobility, agri-food and healthcare, as well as any enabling digital technologies.
PM: That is a very broad range. Can you say a couple more words about each of those areas?
KK: So, for example, regarding energy, in this market a huge potential lies between the supply and demand side. So, we are focusing on energy management. It is more specific, balancing and operating these kinds of digital services and the new innovation we expect. As to mobility, it is mentioned as mobility, but we are regarding this as a part of the social infrastructure development. So, we are expecting proposals around mixing capabilities as a social interest in infrastructure development. Agri-food and healthcare, these are other advantageous areas of the UK. We have seen biosciences are really hot in the UK, and now also we are studying Europe and the well-developed social healthcare system over UK. These are the things we are focusing on in agri-food and healthcare. Enabling technology is one of our strongest areas since we started venture investment from Silicon Valley; AI, 5G networks, digital media, robotics and so on. Our other case I shall say is having our own system integrator and the learning of several good sides of leading, medium digital businesses, such as the telecom sector and CATV [cable television].
PM: So, it will probably be easier for me to ask you what you are not interested in investing in! At what stage are you looking to invest?
KK: As a strategic investor, our focus is stage A to B and as for the initial size of the investment, we are thinking from $1m to $3m.
PM: One to three million as a first cheque, and then presumably you would invest in follow-on rounds?
KK: Yes, of course.
PM: We see some huge raises at the moment. You see $50m, $100m rounds even. If you are in companies that are really raising huge amounts of capital, are you able to follow that? How would you do that if you really want to participate in much larger rounds?
KK: As a CVC, we are starting from a small cheque size, but at the end of the story, meaning at the end of the business creation story, if we have a good collaboration with Sumitomo's business unit, of course a business unit will seriously consider investing with a larger scale cheque size.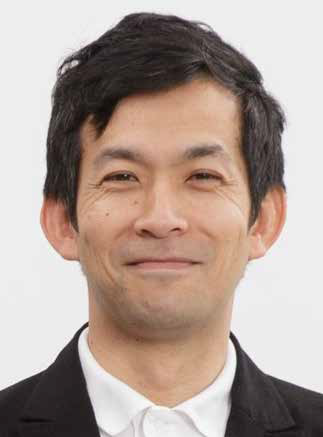 PM: It is what a corporate can bring that perhaps a VC fund cannot. So, not only would the business units look to engage strategically in business development activities with the portfolio company, but they also could write much bigger cheques at a later stage if required. Just in terms of your focus; hardware versus software, where is your preference?
KK: As we mentioned, our strong interest is mainly based on digital and media business, so we prefer to focus more on the light and the soft meaning the digital and software side.
PM: Including SaaS [software-as-a-service] companies?
KK: Yes.
PM: How big will the UK team be?
KK: We decided to start the initial and founding members as four members, a small but fast team. We are planning to scale up to five people within the coming 18 months.
PM: What I did not mention in the brief introduction is apart from connecting investors from around the world with UK companies, we also work with those investors to encourage them to set up a presence in the UK. Often that starts with just one person, so the fact that you have four and soon to be five in the VC team, I think is fantastic. I know some of those people already, and you have a great team there. Just a couple of further questions to ensure we leave time for questions from the audience. Corporates tend to talk about being value-added investors and we touched on it a minute ago with the business unit question. Do you regard Presidio as a value-added investor? And if so, how do you do that? Because there is a lot of capital around and all the capital is fungible. So, how are you a value-added investor, whatever that may mean?
KK: I think, Paul, you are from the first generation of the CVC guys, I do respect what you have done in the past. This is a very good question. We also had tons of discussion in the past. Of course, we are seeking and providing additional value to the startup ecosystem, and we also seek financial profit from cooperation with a startup company. But the important thing is, we are Presidio and are not working alone. So, for example, in the UK our business development team consists of 15 members working with us and sitting next to us to create business value by standing between the ecosystem and our business unit.
PM: I just want to reinforce that point. I think that is one of the most important points in this discussion. In the days when I was doing corporate VC [at Dow], corporate VCs tried to work with internal business units but this was very unstructured. I do not recall any CVCs that had embedded business development team. But then again, that was another century. Now we see more and more that professional corporate VCs really understand how important it is to work with the portfolio companies to generate more value and to connect internally. So, they often have distinct business development teams within the CVC group. But what is interesting about yours is, I think, you said you have 15 people in business development. Are they in the UK?
KK: Yes, they are in the UK.
PM: And you have a VC team of five. So, it is a ratio of three to one, which is actually far more than typically I think we would see in a corporate VC. Would this business development group be able to connect with that big range of different Sumitomo companies?
KK: Our business philosophy [was] actually created 400 years ago. So, to benefit others comes first and to expect our benefit should come next. This philosophy is a foundation as well as a mandate of Presidio. We promise to start supporting rising stars and entrepreneurs of the UK, especially to open the gates into the Japanese and Asian markets. To provide also opportunities to materialise and realise the idea. Let me introduce for example our network. You can see several names of our business company on the left-hand side. Actually, we have a good business foundation such as 1,000 of our own business companies on the right-hand side. An enormous business network on a global basis. To your question, I shall respond to tell you, we can approach any Japanese firm or company, if a UK startup desires to talk.
PM: So not only the Sumitomo group of companies, but indeed your presence in Japan is such that you could have contact with any Japanese corporation. We love the UK, but of course we are hardly neutral. There is a lot of interesting stuff happening in Germany and France on startups. Why did you choose the UK?
KK: It is very simple. My answer is that the UK has diversity, the same as Sumitomo. For me, the UK looks the same; a first-tier department store of startups and innovation across the various sectors. And I recognise and appreciate the UK government is giving strong initiative to accelerate innovation. This is the main reason to start the operation in the UK.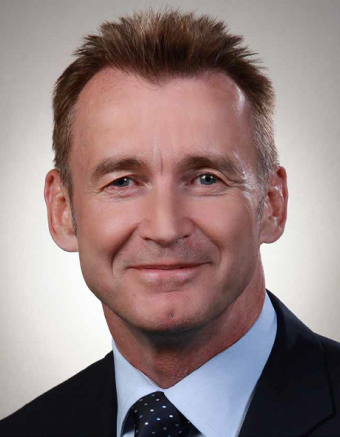 PM: First-tier department store? We get lots of people coming to the UK for that, but it is usually Harrods just before Christmas. I think I understand what you mean is that you have a broad range of different interests. The UK's startup ecosystem is so broad and so active and so bright, so vibrant, and that is a good fit. I appreciate the words on the UK government. Were you talking about a specific initiative or just the broad range of policies that support the active startup ecosystem?
KK: Generally, there are strong initiatives. Also, as I mentioned, for example, the bioscience sector, we are feeling a very strong initiative of the UK government to expand this sector for the future development of this country.
PM: Well, we have a really good bioscience expert in our team as well. So, we are looking forward to working with you on that. You are based in London, fantastic amounts of stuff happening in London. Does that mean that your interest in seeing deal flow is just really limited to London and the South East?
KK: Of course, I love the city of London, but please do not misunderstand, I cannot remain in London. Actually, we have already started moving around everywhere in the UK. So, we are covering all of the UK.
PM: That is great to hear because we also are making a very active effort in looking for all those good opportunities. Obviously, they have to pass our screens, but when we find good companies around the regions and in Scotland and Wales and Northern Ireland, we will share them with you and with our other investors.
Are you a co-investment fund? Do you like to co-invest? What is the size of the European fund, and would you consider pre-revenue companies?
KK: Our initial plan is to have a size something like £30m ($40m) for the coming years. Of course, we are happy to have a joint investment with other financial parties, other businesses and strategic investors.
PM: Then on top of that, there would be commitments from the business units?
KK: Yes.
PM: Would you consider
pre-revenue companies?
KK: I think it totally depends on the specific case, but our mandate and our expectation is to accelerate the business development of the startup company itself. That is why we set our target as series A and B.
PM: I think when investors say our sweet spot is series A, series B, whatever, there may always be a seed stage deal that is really in your strategic sweet spot. Do you lead deals?
KK: Of course, we have the intention to lead a deal. But now is just the starting period of a new venture entity. So, I shall reply, yes, we are considering this in the future.
PM: We have a great question from one of our [DIT] colleagues, Gus Wiseman. Where does Sumitomo UK want to be in five years' time? What are your ambitions in terms of development in five years' time?
KK: In Europe we have nine portfolios and for the coming five years we are planning to expand the number of portfolios to at least 20 in the European market.
PM: Is hardware in scope? Semiconductors and fuel cells, I know that you said earlier that the focus is really software. I would imagine that probably the answer to that is no on semiconductors and things like fuel cells, but would you like to just address that?
KK: I should not say negative things regarding these possibilities because, just next to us, our business units are doing businesses in line with these area. So the opportunity of the collaboration of these hardware innovative technologies as well. So, we are very much happy to be a window of the conversation of these things.
PM: It really again illustrates the value the corporate VC brings. You are a conduit into the broader organization and even if you do not make a VC investments, there still may be great value in making those internal connections. Is Sumitomo looking at technologies that can help reduce CO2 footprint?
KK: This is actually a very hot spot for CVC also. We are also operating mining business globally, so we are happy to consider. Yes, it would be challenging, but this is a good point.
PM: Would AI [artificial intelligence] for insurance be a strategic sweet spot for Presidio?
KK: Yes, of course. This is one of the image of the digital enabling technologies. In fact, we have seen several AI-based insuretech companies in the UK.
PM: I have not heard conversational AI, NLP, or voice-first technologies mentioned. Are those areas within scope for you?
KK: These things can be considered one of the good examples of the enabling technologies. In our corporate group, we are running huge number of the call centres. So, we make it possible to provide an opportunity for testing on the POC [proof of concept] for these technologies as well.
PM: Do you also have links with research institutes?
KK: Yes, I totally agree. We have already started working together with several research institutes over the UK. It is very important for CVC to find good and fresh innovation.
PM: Would novel drug therapies and early disease predictions be of interest?
KK: Yes, almost, we have seen several venture companies in line with preventative healthcare. We have already started several projects with the Japanese governmental Cancer Institute on how to prevent cancer or how to prevent severe diseases.
PM: Thank you all. Thank you, Kuni, thanks for all your help.
KK: Thank you Paul. Thank you everyone.
This interview is edited for style and length.