Tampere-based startup Quanscient is developing new simulation algorithms designed to run over the cloud and eventually on quantum computers.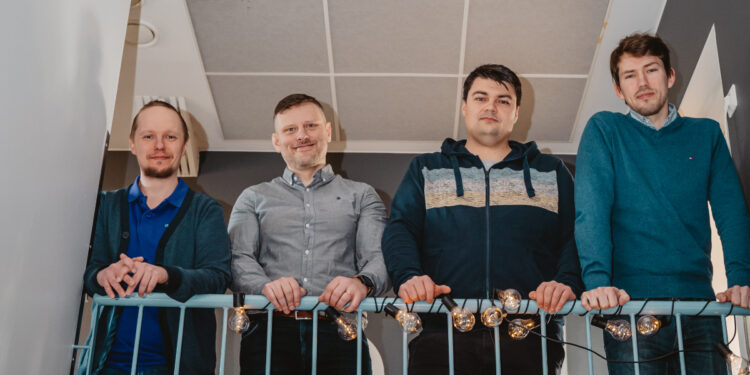 Want to develop a new electric motor or plan how your 5G network should be optimised? You will need to run a multiphysics simulation of that on a computer to check how things are likely to work.

The only problem is that the more complex these simulations become, the harder and more time-consuming they are to run on a regular computer. But what if you could run this on a quantum computer capable of handling calculations far beyond the capabilities of a classical computer?
That is what Tampere-based Quanscient is aiming to do, offering customers access to quantum computing-powered multiphysics simulation technology through the cloud.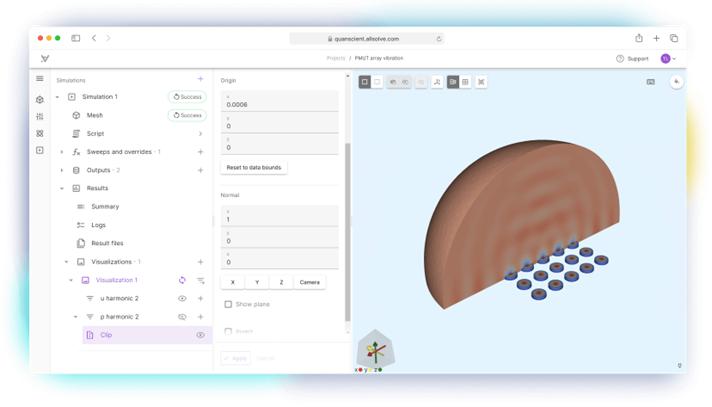 At the moment the company offers quantum-native algorithms harnessed to the power of cloud computing — already something that can cut down the time to run a simulation from several days to just a few hours. It has experimented running its algorithms on several different quantum machines such as IBM, Quantinuum, Rigetti and simulators from Atom Computing and Intel.
Juha Riippi, cofounder and CEO, says the incorporation of cloud-based software already makes Quanscient stand out from competitors. "The multiphysics simulations industry is quite conservative as most of the solutions out there are still desktop or workstation-based. Our competitors' algorithms date back to the '80s and '90s, so they were designed to be distributed in that mode," says Riippi.
"Quanscient, on the other hand, is a cloud-first company, which means we can easily distribute and run limitless numbers of simulations and this provides greater speed, time efficiency and, in turn, more accurate and complex simulations," he says.
Riippi founded Quanscient in 2021 together with Alexandre Halbach, chief technology officer and original creator of the algorithms, as well as chief software architect, Asser Lähdemäki and Valtteri Lahtinen, chief scientific officer.
Investing in the quantum industry
Quantscience is a beneficiary of the wave of investment that quantum computing has attracted over the past few years — some $2.35bn went into the industry globally in 2022, according to a report from McKinsey.
Quanscient raised $4.2m in a seed funding round earlier this year, led by Maki.vc. Despite the tougher economic climate, it is still getting interest from potential backers.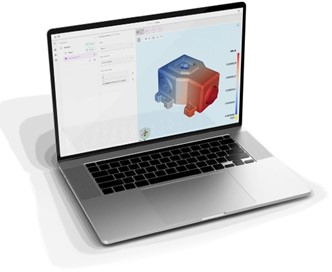 "There is a lot of interest in the quantum computing industry," says Riippi. "I get a lot of connection requests from investors even though we are not actively fundraising."
Finland is carving its own niche in the quantum computing ecosystem, says Riippi.
"Quantum is booming in Finland right now. The leading European leader in quantum technology, IQM, is based in Finland. Finland has also produced Algorithmic, a life sciences-focused quantum software company," he says.
"So new quantum companies are being established all the time in Finland. Finland is also a country with a small population of around five million people so quantum startup innovation in relation to the population size is quite high."
Many Finnish universities have launched quantum programmes to further boost innovation in this sector.
Corporate connections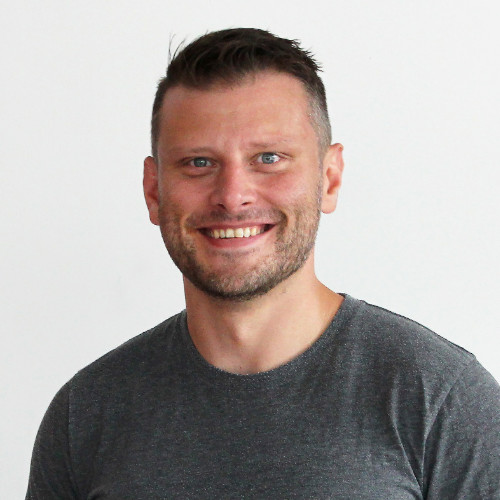 Quanscient is using its seed round to further its quantum research, as well as for expanding its sales team.
It plans to start the fundraising campaign for its series A this fall, in the hope of closing the round in 2024.
The startup has yet to include any CVCs though Riipi is keen to participate in corporate collaborations.
Although it has not received any corporate investment, it has been able to work with corporations such as Intel through the Intel Ignite Accelerator.
"They helped us raise our seed round by providing connections to investors, fundraising lessons and lessons in pitching, as well as stemming a continuous collaboration with Intel on our research with access to labs and working on our quantum chip," he says