Recharge Industries may be purchasing prospective battery producer Britishvolt out of insolvency but its collapse highlights the risk corporates face backing infrastructure-heavy startups.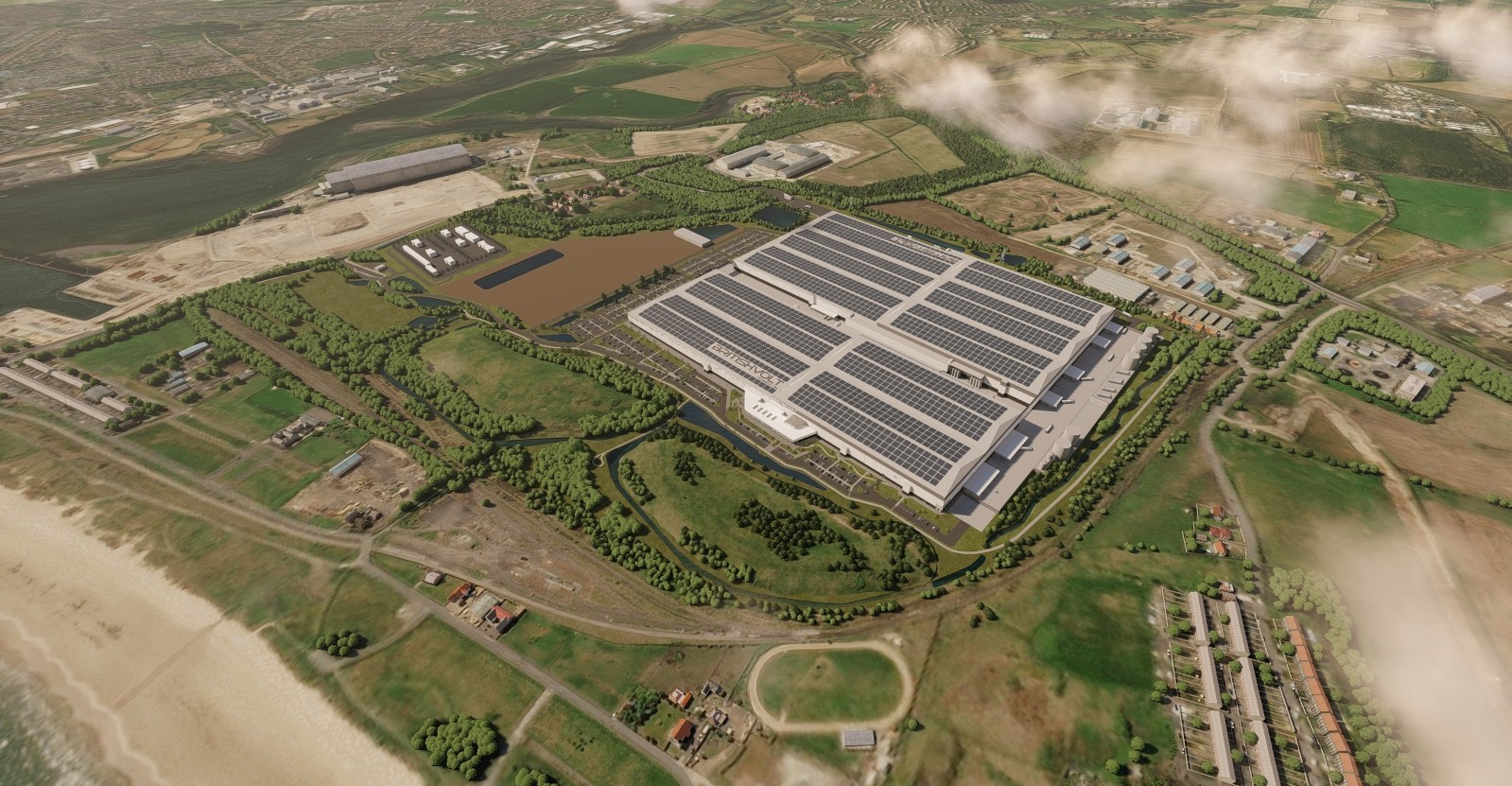 Battery technology producer Recharge Industries agreed a cut-price acquisition of Britishvolt, the battery cell manufacturer backed by corporates Glencore, NG Bailey and Scorpio Group, on Monday, highlighting the risks in big infrastructure bets at startup stage.
Britishvolt launched in the UK in 2019 with plans to build a 30 GWh gigafactory (pictured) in its home country that could produce 300,000 battery units a year for use in high-performance cars, only to enter administration in November last year after failing to raise £200m ($238m) of emergency funding.
Australia-based Recharge is paying £30m for Britishvolt's technology, another £50m to £100m to pay off creditors and has the option to acquire the startup's land for £10m by the end of this month, according to the Financial Times. It's a considerable cut from the UK company's valuation just a year ago.
Engineering firm NG Bailey and mining company Glencore both took part in a $70m series B round in September 2021 valuing Britishvolt at $1bn, the latter also signed a cobalt supply agreement. Glencore provided another £40m the following February, reportedly at a "significantly higher valuation".
The second investment was part of a series C round also backed by banks Bank of America, Citibank and Peel Hunt that was expected to reach £200m.
The corporates had reason to believe the investment was viable. The gigafactory would have required a projected £3.8bn for construction and operation but Britishvolt secured a £100m grant from the UK government in July 2022, six months after agreeing $2.3bn in debt financing from real estate fund manager Tritax and investment firm Abrdn. It also signed memoranda of understanding to supply Lotus and Aston Martin with batteries.
Unfortunately, the company proved unable to secure the financing required to meet a reported £3m monthly payroll and reportedly could not draw down on the grant after failing to meet conditions related to funding and construction.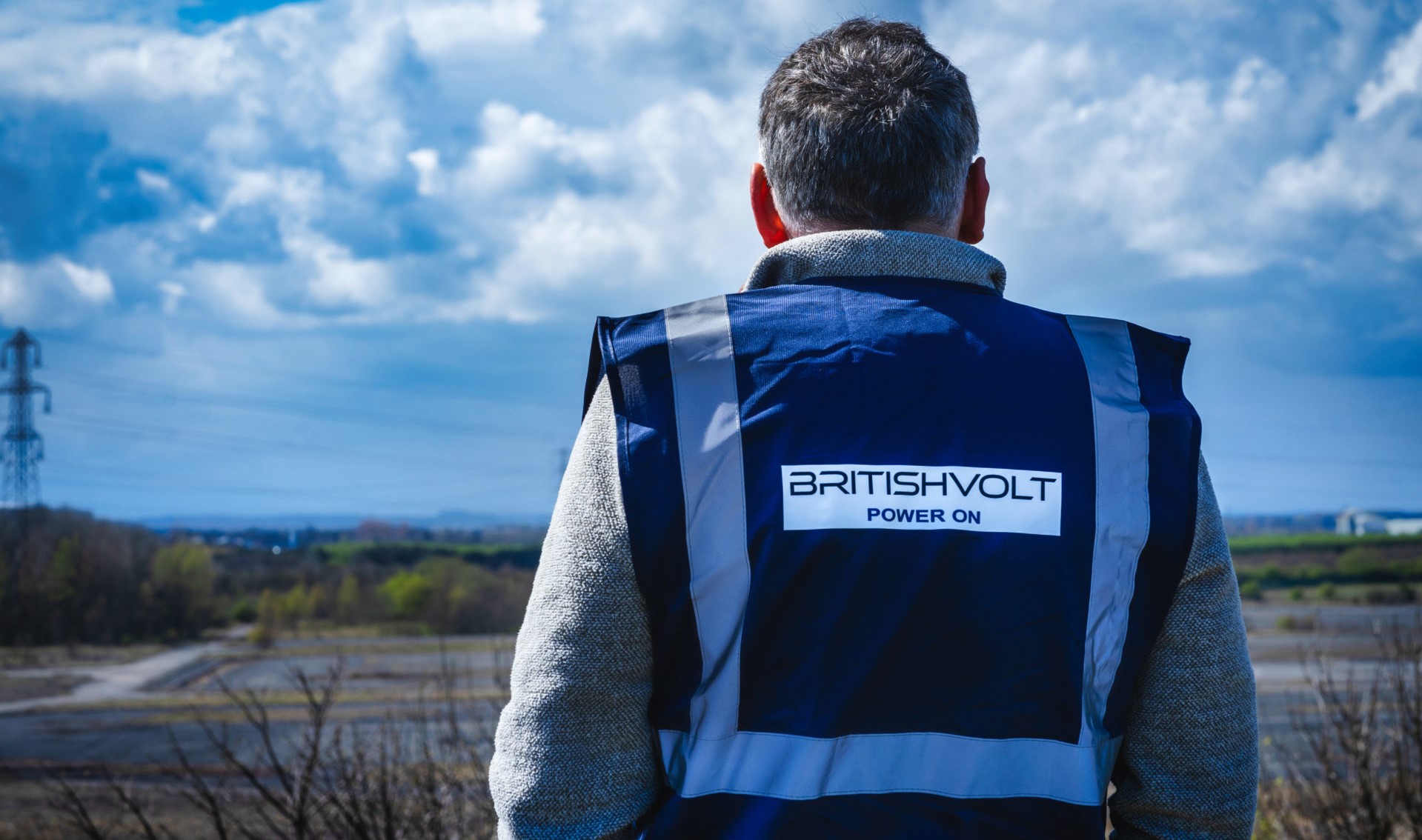 The deal gives Britishvolt another chance. Recharge is already developing a large-scale cell manufacturing facility set to be the first in its home country of Australia and said it had a "highly credible plan to put boots and equipment on the ground quickly" in the UK.
Britshvolt's original model followed that of Northvolt, which launched in Sweden three years earlier with similar plan. It managed to secure $2bn in debt financing over 2019 and 2020 before adding $3.85bn from backers including Volkswagen, Ingka Group and Scania over the next couple of years and is now preparing to go public at a valuation that could reach $20bn.
There are several key differences between Northvolt and Britishvolt but the most crucial is probably that the former was able to start producing its cells earlier. By the time it got a $14bn order from CVC investor Volkswagen in early 2021, construction of its own gigafactory had been going on for about 18 months and it had worked extensively with commercial partners like construction machinery manufacturer Epiroc.
The Volkswagen order essentially de-risked Northvolt's business model, leading to steadier investors such as pension funds and private equity groups then committing capital. Britishvolt may have had MOUs with Lotus and Aston Martin but they jointly produce less than 7,000 cars per year, Volkswagen delivered 330,000 electric vehicles last year alone. Britishvolt's technology meanwhile remains in the testing stage, limiting its ability to attract those large-scale infrastructure investors.
Britishvolt co-founder Lars Carlstrom left the company two years ago after a previous tax fraud conviction was made public and is trying to replicate the battery gigafactory model with two new businesses: Italvolt in Italy and the US-based Statevolt. While Italvolt has recruited several strategic partners, neither has disclosed any equity financing thus far.
Despite Britishvolt's missteps, however, demand for EV batteries is ramping up and the gigafactory model is crucial in being able to meet market need.
A 2022 report by research institute Faraday Institution predicts the UK will need almost 200 GWh of battery supply by 2040 for private and commercial vehicles, public transport and grid storage. The country's largest existing gigafactory, in Sunderland, has an annual capacity of just 1.7 GWh.
Areas like advanced batteries might have been seen as much riskier a decade ago but as industries like energy and transport move over to electrification, they are increasingly becoming part of mainstream manufacturing. Large incumbents may take charge of assembly and distribution, but they need startups to not only supply but develop components like battery cells.
In short, there is a market for startups like Britishvolt, but their technology needs to be more or less oven ready with a viable income plan when they court deep-pocketed backers.
A strategic investor willing to make a huge order would be much more valuable than a simple investment or even a materials supply agreement. If you're a corporate looking at a startup that needs to build out infrastructure, perhaps the first question you ask should be whether you're willing to commit not just as an investor but as a customer.
Images courtesy of Britishvolt Limited