Ambitious adoption targets and government incentives have positioned India's electric mobility sector for rapid growth.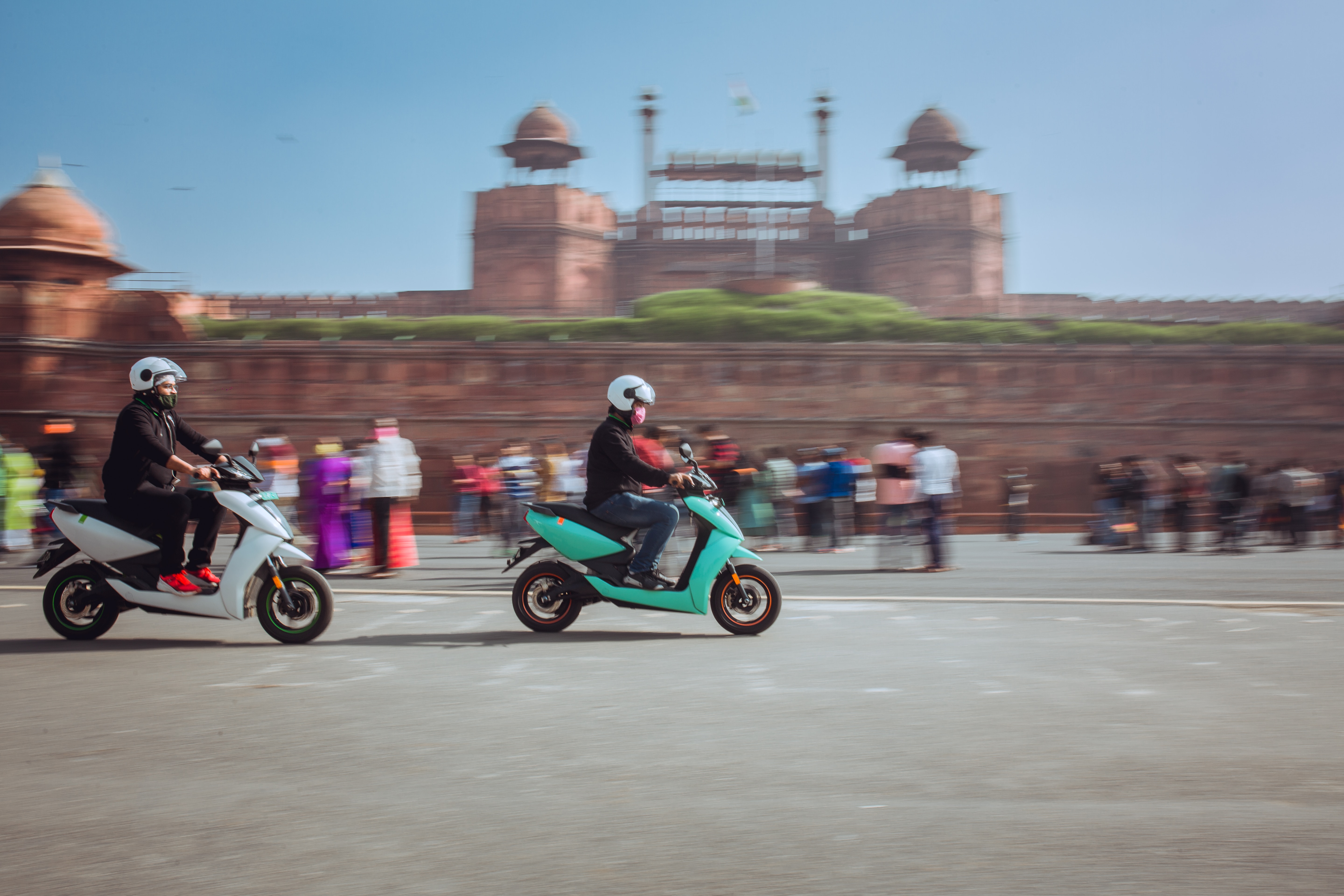 BP made two investments in India in the last three months, both into electric vehicle startups. In April it backed EV delivery company Magenta, and in May backed the $42m fundraise of BluSmart Mobility, an EV-only ride hailing company. The transaction left BP owning about 20% of BluSmart.
BP is not the only large corporation that has recently plunged into Indian electric vehicles. Shell backed the series A funding round of Statiq, the Gurugram-based EV charging network company, last year and Bosch acquired a 26% stake in Bengaluru-based electric battery swapping service company Sun Mobility in 2020.
Why has there been such a scramble for large global corporations to get involved in the Indian electric vehicle market?
India has been relatively late in adopting electric vehicles, with 0.1% of total vehicle in the country electrified so far. EVs sales comprised for just 1.3% of total vehicles sales in India during the 2020-21. But the country is poised on the brink of an explosion of adoption. The Indian government has set a target of having 30% electric vehicle adoption by 2030, and has announced various policies and incentive schemes to get there.
---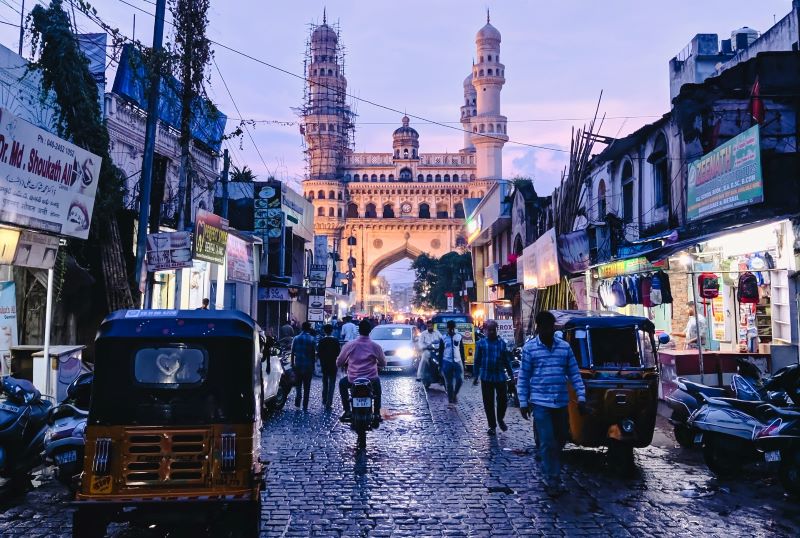 ---
"These include subsidies, tax incentives, and grants for EV manufacturers, and the implementation of stricter emission norms. Such support provides a conducive environment for investment in the EV sector," says Bhaskar Majumdar, founder and managing partner at Unicorn India Ventures, a Mumbai-based VC fund. "The EV sector in India is viewed as a potential market with significant growth opportunities by investors."
A two-wheel revolution
India is the 3rd largest automotive market in the world in terms of sales, ahead of both Japan and Germany. A switch to electric vehicles, therefore, opens up potential for sales on a grand scale.
"This large market size provides the potential for significant return on investment (ROI)," says Majumdar.
Two-wheel vehicles like motorbikes, scooters and mopeds dominate the market in India. Despite being the world's 5th largest economy, two-wheel vehicles have much higher demand in India than cars. This comes mainly due to the low personal income and under-developed infrastructure that contributes to the two-wheel vehicles being the preferred choice for many.
According to a report by Bain & Company, the India's EV market is expected to see 40%–45% EV adoption for two-wheel vehicles and 15%–20% for four-wheel passenger vehicles by 2030, with 12 million to 13 million new two-wheel EVs and 1 million new four-wheel passenger vehicles being sold in India annually by 2030.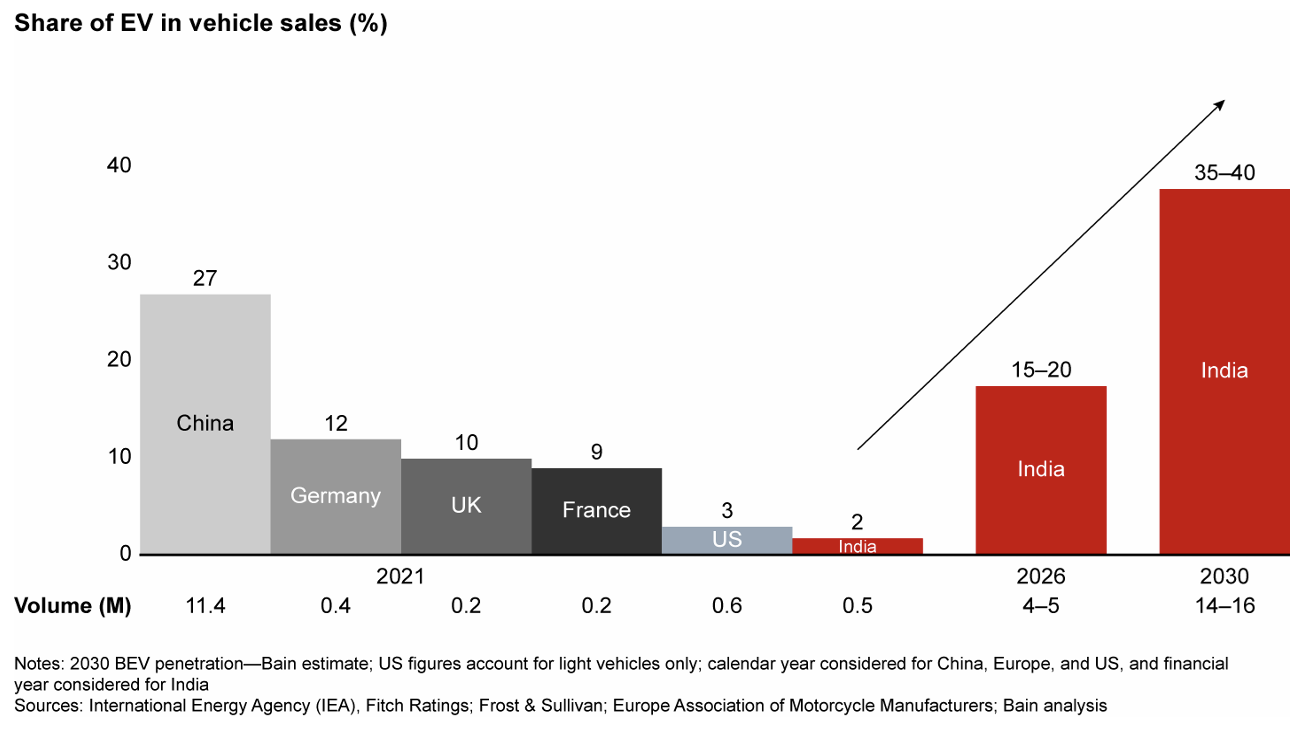 According to the Economic Survey 2023, India's domestic EV market is set to register 49% compound annual growth rate (CAGR) between 2022 and 2030, with the sales touching 10 million annually by 2030.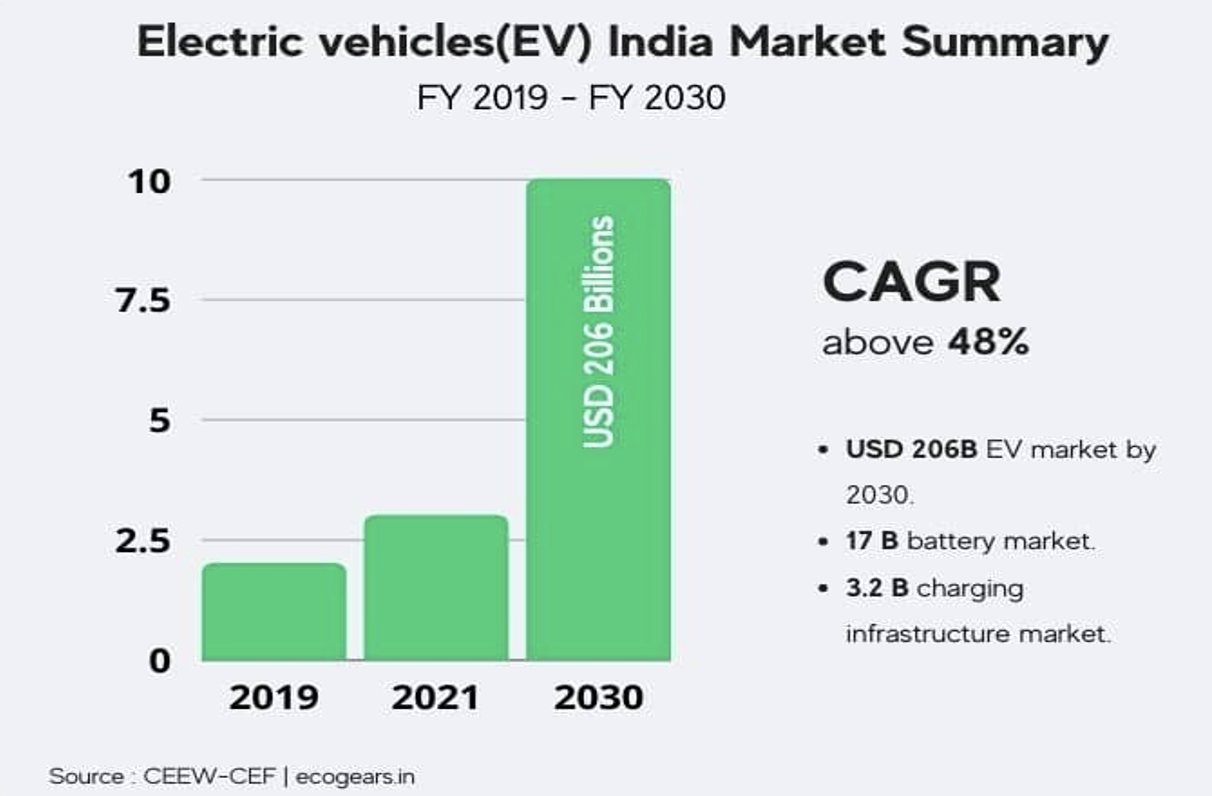 "India has a robust manufacturing ecosystem and is known for its expertise in automotive manufacturing. The country's transportation sector is a significant contributor to pollution and carbon emissions. With increasing awareness of environmental concerns and a desire for cleaner mobility solutions, there is a growing demand for electric vehicles. This demand is expected to rise further due to factors such as rising fuel prices, improved charging infrastructure, and technological advancements in EVs," Majumdar says.
On the similar lines, Kalyan C Korimerla, managing director and co-promoter at Hyderabad-based EV-maker Etrio, says India is marching towards $5tn economy in the next 3-4 years. The automotive sector is expected to be nearly $500bn since the industry contributes 8% to 10% of country's GDP. With its ambitious EV penetration targets, India's EV market is expected to be well above $100bn in the next 5-10 years.
"The EV industry growth will stem from improved battery technologies, robust charging infrastructure development, vehicle-to-grid (V2G) technology integration, greater use of lightweight materials technology, efficient use of power train technology, and benefits of autonomous driving technology," Korimerla said.
Korimerla said investors had made the biggest investment into EV manufacturers, fast-charging battery and infrastructure providers, EV as a service and EV fleet aggregators. In addition, companies offering innovative EV financing solutions have also raised capital from investors.
"India's EV market is still nascent and emerging but has huge potential. The government policies and operating economics are driving EV adoption at scale. This requires significant investments from both private and public sectors," he says.
Indian government's initiatives in promoting EV
India's central and state governments have launched lucrative incentives for customers to adopt EVs and suppliers to push domestic production and network build-out.
Faster Adoption and Manufacturing of Electric Vehicles (FAME): This scheme provides consumer incentives for various kinds of vehicles along with Phased Manufacturing Plan (PMP) to support domestic EV manufacturing. In its most recent iteration, FAME II has allocated $1.1 bn in demand-led incentives, notably trimming down the capex gap vs. internal combustion engine (ICE) for consumers while encouraging adoption. For the installation and operation of the charging infrastructure, an additional $200m has been allocated.
Production-linked incentive (PLI) schemes: This has been launched by the central government for advanced chemistry cell battery storage to drive local cell manufacturing.
Goods and Services Tax (GST) rate cuts and road tax waivers: It is supplemented by state-level financial assistance and direct investments in electrifying fleets and setting up charging infrastructure.
"The combination of government initiatives, environmental concerns, and technological advancements has set the stage for a remarkable transformation in India's transportation industry," says Pravin Kumar, co-founder at Pune-based E Mobility charging solution goEgoNetwork.
"The National Electric Mobility Mission Plan (NEMMP) highlighted the government's commitment to EV adoption and supporting infrastructure development. Additionally, the government's announcement of installing 69,000 charging stations across the country by 2025 is a significant step towards facilitating the widespread adoption of EVs."
On investment in EV sector Kumar, said: "Investors in the EV sector are making substantial bets in various areas. Charging infrastructure is a significant investment hotspot. Companies like Tata Power, which has installed over 500 EV charging stations, and EV Motors, with its focus on establishing a network of fast- charging stations, are actively contributing to infrastructure development."
"Another area that is grabbing investment attention is battery manufacturing, with firms such as Amara Raja Batteries and Exide Industries expanding their manufacturing capabilities. Charging Infra companies are another avenue where a lot of investments are happening. Companies like goEgoNetwork, Charge-Zone, etc. are expanding very rapidly across India," adds Kumar.
Challenges in EV sector growth
Despite the array of government assistance, a number of potential road blocks still exist for the adoption of electric cars.
Sushant Kumar, the founder and managing director of Noida-based electric bike manufacturer AMO Mobility, says electric mobility companies still have work hard to sell the concept to clients.
"We need to work on product awareness; efforts should be made to educate the public about the benefits and features of electric vehicles along with the ease of adoption across the country," he says.
While the government may be motivated to back electric vehicles in order to meet global sustainability goals, individual customers will need to be convinced that EVs offer advantages over internal combustion engines, says Jayapradeep V, chief business officer at Tamil Nadu-based E-bike startup Raptee Motors.
"As far consumers are concerned sustainability will be de facto and therefore the consumer expectations will be in terms of the superior drive/ride, performance and the cost of ownership. This means, the major shift will happen only when more and more people actually ride and experience well designed EVs and understand how EVs can be an upgrade to gas powered vehicles."
Building out a network with enough charging points is also a key challenge.
"The lack of sufficient charging infrastructure, dependency on neighboring countries for imports, supply chain disruption, and indigenization of EV components are some of areas that need to be tackled wisely," says Akshay Singhal, founder and CEO at Bangalore-based nanotechnology firm Log9 Materials.
"In order to build a sustainable network with focus on EV goals, all the players, including the OEMs, fleet operators, supply chain managers, charge point operators (CPOs), business organisations, and governmental entities, must work in a close collaboration."
Investors may also be wary of changes to government policy on EV incentives, says Ankur Mittal, partner, at Physis Capital, the venture capital arm of angel network Inflection Point Ventures (IPV).
"Certainly, the EV industry in India has witnessed a potential shift with the launch of several government policies. However, any alterations in policies, subsidies, or tax incentives can bring some amount of uncertainty for investors. Technological risk is another concern, as EV sector is known for its swift technological progress, and investing in emerging technologies entails inherent risks," he says.
"One such area is the technological development of EV batteries, which is constantly growing, requiring continuous research and development to improve battery performance, longevity and charging capacities. Technological advancements by competitors or unexpected breakthroughs can potentially affect the competitiveness and profitability of investments in the EV sector," he adds.
A fast transition?
While the whole global shift to electric mobility is a lucrative opportunity for carmakers and energy companies, India has the potential to be a particularly fast-growing slice of the market.
"India is a very big automobile market and the transition is going to be like any other past major transitions, like the shift from steam engines to diesel," says Raptee Motors' Jayapradeep V.
"It will take a decade for the majority of the industry to shift to EVs. However, the difference in this transition is that the expectations are huge from all stakeholders and will happen at a much faster rate," he adds.