The Japanese startup has created battery technology that replaces the need for rare earth metals in fuel cell vehicles.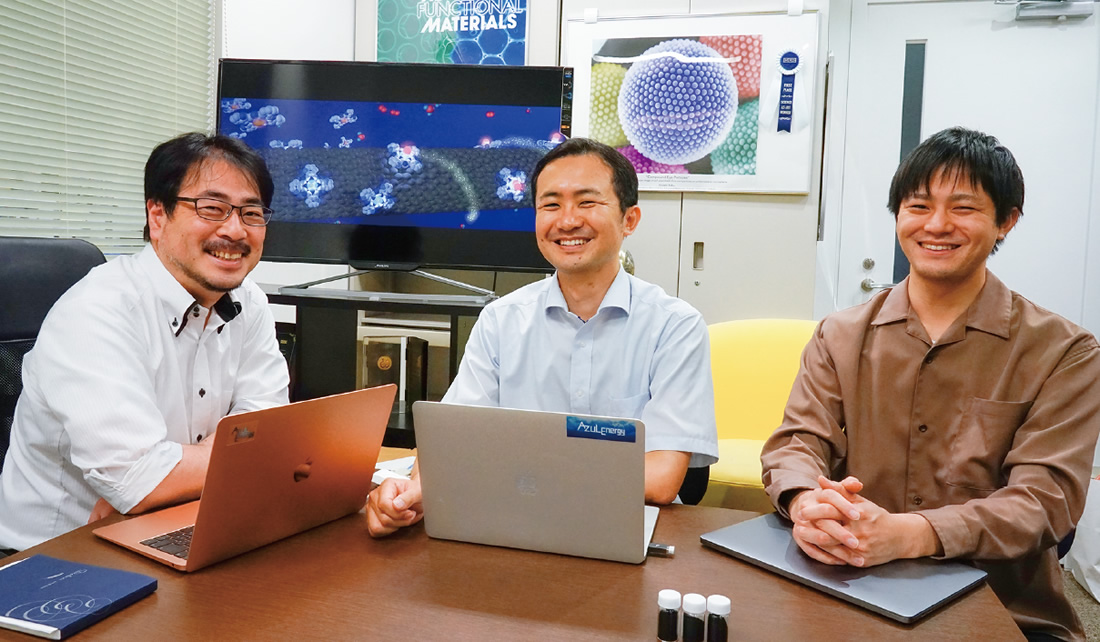 Hydrogen fuel cells are considered the next generation of sustainable energy production. But supply chain issues around sourcing and attaining specific materials for effective hydrogen battery cell function have called into question how safe, reliable and clean these technologies are.
Hydrogen systems require rare metals, such as platinum and iridium, to catalyse chemical reactions in the battery cell. These materials are not widely available and are extremely expensive, creating setbacks in the supply chain.
Japan-based startup Azul Technology says its unique catalyst technology can resolve the supply chain problems in the hydrogen fuel battery sector.
The company's technology replaces rare metal catalysts that are found in battery cells with a unique pigment with the aim of creating a sustainable, low cost battery.
Masa Hayashi, chief operations officer and executive vice president at Azul Energy, explains how the technology works: "We have developed a proprietary catalyst that replaces rare metal catalysts for hydrogen production systems. Our Azul catalyst is formulated using biomimetic metal complex blue pigment and carbon as the main ingredients," he says.
The catalyst is "highly reactive due to its properties and chemical structure, making it a remarkable alternative for rare metal catalysts as it creates an equivalent or better performance in terms of cost and safety," he says.
Hayashi says that Azul's catalyst sets it apart from competitors. "The production of hydrogen systems is low due to supply chain impediments and material costs. This is why fuel cell vehicles are commonly used," he says.
"By introducing Azul technology to the commercial market, these constraints will be removed from the equation. The catalyst can be manufactured using conventional chemical processes at a larger scale and lower cost," Hayashi says.
Azul Energy was founded in 2019 by Akihisa Ito, chief executive, Hiroshi Yabu, chief scientific officer, and board member Hiroya Abe. Yabu has worked for Tohoku University for 16 years, holding positions such as professor in advanced materials science. He previously spent a year as a visiting researcher at Riken.
A competitive sector
Japan is becoming a large player in battery technology alongside China and South Korea, with the Japanese market estimated to be worth $25bn by 2035, according to Fuji Keizai research group. Other notable Japanese battery startups include Fukui-based polymer battery developer APB, which partnered with Saudi Aramco in March 2023.
The global battery sector is expected to reach $329.8bn by 2030, according to Grand View Research. Battery demands for vehicles in the US grew by 80% in this year alone.
With this increasing demand, Hayashi says that the sector has become highly competitive, impacting Azul Energy's access to investors.
"Many VCs are getting interested in this sector, and we have a lot of opportunities to get funding," says Hayashi. "Even though there are many opportunities, it is still not easy to fundraise enough because the sector is very competitive."
In addition to fundraising issues, the life of a battery startup is tumultuous, with a large amount of these companies failing or going into stealth mode due to the long research time frames and lack of specialised workers.
Azul Energy has received support from educational institutions such as Tohoku University and Yabu Laboratory to propel the company's technology to success.
International corporate support and attracting investment
Since its launch, Azul Energy has raised more than $3.3m in funding. In its most recent round, the company raised $2.2m in the first part of its series A this year. It will raise an additional $1m at the final close.
The funding will go towards developing mass production. "We've already developed the manufacturing process of Azul catalyst for mass production with our OEM manufacturing partner and are now developing a mass production process for the electrode sheet, including the Azul catalyst," he says.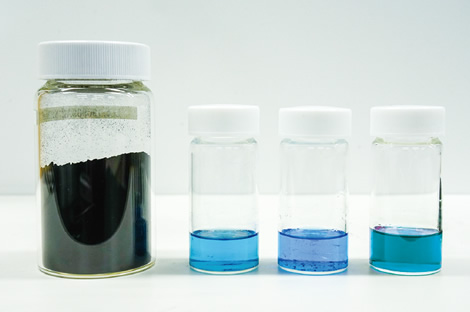 Azul Energy has received investment from several venture firms and corporations, including Italy-based electrochemical company DeNora and Japan-based chemicals manufacturer Nippon Kayaku, which invested in its seed funding round.
"DeNora is actively looking for better and more inexpensive catalysts, which is what attracted them to our startup," says Hayashi. "Nippon Kayaku's investment in Azul provided a great opportunity for them to enter into energy markets as a new business development."
Hayashi says that the relationship between Azul Energy and its corporate investors has been vital to the startup's success. "They have great experience and know-how for mass production of catalysts or electrodes," says Hayashi, "By collaborating with them we don't need to invest in production facilities and can propose actual production plans to our potential customers."