ETH transfer won the GUV Award 2019 for Tech Transfer Unit of the Year.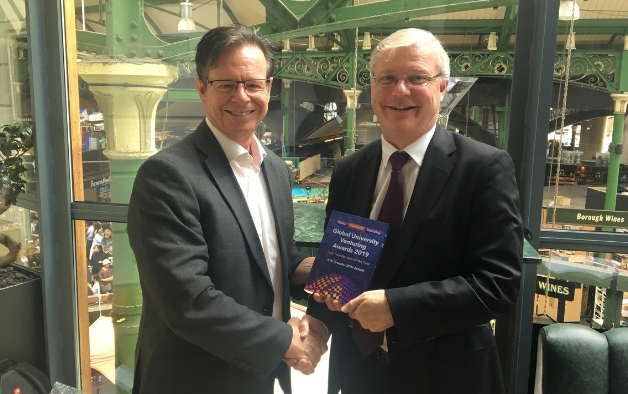 Mainland Europe is often said to be the problem child in the continent's academic family when it comes to technology transfer, especially compared with the UK's successes. And with dozens of spinouts being churned out by the golden triangle of London, Oxford and Cambridge alone, it is easy to assign some truth to such a statement.
But the assumption belies another truth – there are universities very much in the same league as the UK's best. ETH transfer, the tech transfer unit of Swiss Federal Institute of Technology (ETH) Zurich, is one of them.
In 2018 alone, ETH transfer generated 27 spinouts – and at the time of writing has unveiled another three companies for 2019 already. It proves that, while arguably attracting fewer headlines in the English-speaking world, this is a tech transfer office that represents some of the innovation ecosystem's most proficient and efficient.
It was a record-breaking year for ETH transfer – the unit had formed 25 spinouts during each of the three preceding years. It puts the number of spinouts established by the university at 432 since Syscom Instruments, a relay and industrial control manufacturer, was founded in 1973.
The team has been led by Silvio Bonaccio since 2001 and the office has been on an upward trajectory throughout that period. Some bets, unsurprisingly in a world of patient capital, predate Bonaccio's leadership and have only recently paid off, such as the $437m initial public offering of digital microsensors spinout Sensirion, which was spun out in 1998 but waited until March 2018 to float.
When it came to funding, spinouts last year raised about $173m between them – up from some $123m in 2017. And the crop of new spinouts last year continued trends observed not just at ETH Zurich but across much of the ecosystem, with a majority of them focusing on areas such as artificial intelligence and medical applications.
Some spinouts won big when it came to their share of that $173m in funding – carbon dioxide filter developer Climeworks attracted a respectable $30.7m, supplied by investors including state-owned financial services institution Zurich Cantonal Bank in August.
Corporate venture capital, too, was a significant source of financing. Airbus Ventures and Sony Innovation Fund, respective corporate venturing divisions of aerospace company Airbus and consumer electronics producer Sony, joined electric vertical take-off and landing aircraft manufacturer Kitty Hawk for an $18.1m series A round in events drone supplier Verity Studios in June 2018 led by Fontinalis Partners.
And consumer electronics vendor Samsung put its Samsung Next unit to work when it came to backing digital workplace software developer Beekeeper, which raised $13m in a September 2018 round also supported by postal service Swiss Post, and Edenred Capital Partners, part of corporate services provider Edenred.
All this makes ETH transfer not merely a deserving winner, but the most obvious one – especially as a beacon declaring that Europe really does know how to do tech transfer.
Other nominees:
Duke University – Office of Licensing and Ventures
Massachusetts Institute of Technology – Technology Licensing Office
Purdue University – Office of Technology Commercialization
University of Oxford – Oxford University Innovation