Chief executive Antonin de Fougerolles talks about Evox's journey to commercialising a new modality that could prove truly transformational.
Spinouts always operate, by their very nature, on the cutting edge of science, but every once in a while, one comes along that could prove truly transformational by inventing an entirely new field. Evox Therapeutics, which exploits research from University of Oxford and Karolinska Institute, is one of these: the spinout is a pioneer in the exosome therapeutics space – a new class of therapeutics that Evox is initially aiming at rare metabolic conditions but that has applications far beyond these first target areas.
Evox, established in 2016, is building on work undertaken by Matthew Wood, professor of neuroscience and deputy head of the Medical Sciences Division at Oxford, and Samir El Andaloussi, associate professor in biomolecular medicine at Karolinska. A third co-founder, Per Lundin (now Evox's chief operating officer) was instrumental in bringing the two university founders and their intellectual property together. Evox is led by chief executive Antonin (Tony) de Fougerolles, who gained a PhD in immunology from Harvard University in 1993 and brings a unique wealth of experience to the job: his last three jobs were chief scientific officer at, respectively, Ablynx, Moderna Therapeutics and Tolerx, and before this he served as vice-president, research, at Alnylam Pharmaceuticals.
Prof Wood began looking into exosomes in 2010, when he was "the first one to think about using exosomes as a means to deliver drugs and demonstrate it in vivo," de Fougerolles told Global University Venturing.
"Exosomes had been known about but had largely been thought of as small vesicles that cells secrete, mostly as a way to get rid of stuff – a garbage disposal system so to speak," he explained. "But they are much more than that: cells are using exosomes to communicate with each other and to transfer payloads like proteins and mRNA safely and effectively."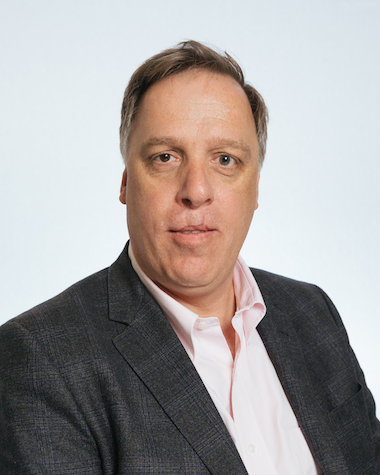 Wood's stroke of genius, de Fougerolles continued, was to load exosomes with siRNA molecules made in the lab. He engineered the exosomes to display ligands on the surface that would help them cross the blood-brain barrier. Doing this, he successfully demonstrated in mice that "he could systemically administer a siRNA-loaded engineered exosome and get delivery and target silencing in the brain" de Fougerolles continued. "That was something nobody else had been able to do and that has really opened up the whole exosome therapeutic field."
The initial focus for Evox's internal pipeline was due to a range of factors. "We are in a fortunate position with our technology in that we can pretty much deliver any payload to a multitude of different tissues," de Fougerolles declared. "What particularly attracted us to rare metabolic disorders were three things. Firstly, there is a high unmet need. Secondly, the preclinical models are extremely predictive of what happens in man. Thirdly, we have very clear readouts in animal models and in patients that allow us to understand if the drug is working. In the case of urea cycle disorders, by looking at plasma, ammonia levels, a bunch of the substrates and products of the enzymatic reaction we can really know if it is working."
There was another, more obvious reason for going after rare genetic diseases, too, he added: "we know what we need to deliver to correct the disease."
He clarified: "These patients have a defective enzyme, and we know exactly what that enzyme is. We can load the functional copy of that into our exosomes and get that delivered. From a drug development perspective, the only risk we are taking is whether the exosome can deliver enough of the enzyme to the right place. If it can do that, we know the drug will work, so we have eliminated all sorts of target risk. We have distilled it to a simple pharmacology risk.
"Obviously if we are successful with this, we can advance rapidly through clinical trials and commercialise it ourselves. That is part of Evox's ultimate goal – much like it was at other companies I have worked at like Moderna and Alnylam – to develop a proprietary pipeline of products."
Evox is, however, also working on an external pipeline. Its current partners include pharmaceutical firms Eli Lilly and Takeda. The former, signed in June 2020, is a four-year agreement for five targets, though all are undisclosed. The latter, inked in March 2020, is a five-target deal aimed at rare diseases, including Niemann-Pick disease type C, a progressive genetic disorder characterised by an inability of the body to transport cholesterol and other fatty substances inside of cells. Symptoms include learning difficulties, movement, speech and swallowing problems, and a significantly shortened lifespan – patients diagnosed as children typically die before the age of 20. There is currently no treatment approved in the US, and patients elsewhere at best only have recourse to therapies that slow the progression of the disease.
De Fougerolles explained: "We work with partners because obviously we cannot do it all ourselves. In a lot of cases, the partner will bring specific expertise that is critical to making rapid progress. Takeda brings a huge amount of experience in rare diseases and Lilly brings siRNA payloads, so we do not have to worry about designing those."
The two partnerships came about after Evox's technology piqued the interest of several pharmaceutical companies, he said. De Fougerolles had this experience of working with international giants before, he noted: "When I joined Alnylam, we were five people and fewer than that at Moderna. It is all part of the process – Evox learns a lot by working with partners. It is useful for the growth of the company but most importantly for the expertise that the partners bring to allow us to do things that we could not do ourselves."
Exosome therapeutics being a new modality, there were were always challenges to overcome "because you are writing the playbook as you go along," he revealed. "The same was true when I was working on mRNA and RNA interference. The main challenge is to remain flexible, humble and be data-driven. You need to see where the data takes you."
But, he stressed, many of the initial challenges with exosomes were proving tractable: "We have been able to engineer them, load different drug cargoes and manufacture them at scale."
Looking ahead, Evox anticipated having drugs approved for several life-threatening diseases within five to ten years, and having built a substantial therapeutic platform. There was no pre-defined exit strategy, de Fougerolles stated. "The only exit strategy you can plan for is to do good work and create impactful drugs for patients. Two of the companies I was with – Moderna and Alnylam – have done it all themselves, while Ablynx was bought out once their lead asset was approaching approval stage. We want to do good science and make great drugs. Beyond that, we will see what happens."
The field being so new and Evox being the pioneer, competitors are few and far between. Around half a dozen businesses operate in the space and, apart from Evox, the most notable is arguably Codiak Biosciences, which is based on research at University of Gothenburg and University of Texas MD Anderson Cancer Center. Codiak went public in an $82.5m initial public offering in October last year.
"As with all fields, I expect more people coming in," de Fougerolles predicted. "We are on the radar of almost all of the big pharma and biotech companies, and we are in active discussions with many of them."
Five years on from having been spun out, the vast majority of research into engineered exosomes was now being conducted in-house, de Fougerolles said. But the academic origins still came up in discussions with potential investors and partners, because it showed the foundational work was well thought out. "That is useful," he stated. And the links to Oxford and Karolinska had not vanished, he continued. "We still have ongoing collaborations with both of our founder labs. They help contribute to the exploratory work that is on the cutting edge. We do some of that in-house too, but we leverage those labs to continue to push what the technology can do."
He added: "Being close to the university is still very important not just in regard to the founders, but for instance we signed a strategic collaboration with the Oxford-Harrington Rare Disease Centre in November last year. We are working closely with researchers there and coming up with new programmes and new ways of using exosomes to treat a variety of rare diseases."
Oxford in particular had been helpful in another way too, he acknowledged. Its patient capital fund Oxford Sciences Innovation (OSI) provided the first round in its entirety, de Fougerolles recalled. "They put £10m in and that really set the tone and the degree of commitment. It showed this is a transformational approach. That is hugely validating. It is also very helpful to recruit people because you are in a good financial position."
OSI had continued to be very supportive, joining both follow-on rounds thus far, he underlined. Corporates, too, were an important type of backer and de Fougerolles drew attention to the fact that Lilly converted a $10m convertible note as part of Evox's $95.4m series C round two months ago.
Another intriguing investor on Evox's list of backers is philanthropic organisation Bill and Melinda Gates Foundation. This was "a small amount of grant funding" rather than an equity investment, de Fougerolles clarified, but its involvement "is important because there were technology aspects that we wanted to test out with them."
Adam Stoten, chief operating officer at tech transfer office Oxford University Innovation, who sat on Evox's board from 2016 to 2019, recently told Global University Venturing in an interview on the Talking Tech Transfer podcast that he wished there were more spinouts like Evox coming out of Oxford. It is easy to see why – beyond the impressive funding raised, the technology could have a global impact the kind of which is seldom seen.
And there are many reasons why de Fougerolles is the ideal person to lead the spinout – some already alluded to on previous pages. "I have been hooked on transformational platform technologies, so everything I have done has been around startups with technologies that come from nature and try to apply them broadly," he explained his decision to join Evox.
"I actually came across Wood's work when I was with Alnylam working on RNA interference therapeutics as a new modality. We worked with about 200 different companies and labs around the world on enabling RNA delivery, and I had spotted the exosome work when it came out.
"I was contacted by Evox seven years later and was just interested scientifically in what happened to that technology, which led me to take the call. It had advanced significantly since that first publication and there was now data showing you could broadly apply it across multiple different drug cargoes and deliver to multiple different tissues. That is one of the holy grails of the nucleic acids drug field."
Alnylam, Ablynx, Tolerx and Moderna all emerged out of academic research – Max Planck Institute for Biophysical Chemistry, VIB and Free University of Brussels, University of Oxford, and Harvard University, respectively. And although Tolerx ultimately folded – it was exploring a then under-appreciated area of biology called immune tolerance and immuno-oncology – Alnylam, Ablynx and Moderna became great successes.
What attracted de Fougerolles to each of them was that they had all been built "around transformational, natural mechanisms. It underpins the importance of basic research. For example, RNA interference came from researchers at University of Massachusetts looking at it in the nematode C elegans. The mRNA work partially came out of Derrick Rossi's group at Harvard University but the original foundational work came out of University of Pennsylvania led by Katalin Karikó and Drew Weissman."
He declared: "There is lot of that work that does not receive a lot of attention until it does. That is what is attractive about things coming out of the academic ecosystem. The challenge is to separate out the things that are going to become the next Moderna versus those that do not."
While de Fougerolles helped Moderna and Alnylam grow from ground zero to phase 2, and took Ablynx's technology from phase 2 to approval, he noted that he liked "all parts of the process" and "with Evox, the goal is to do it from start to finish."
Moderna is, arguably, the best known of de Fougerolles' career stops. The company was one of the first to secure approval for a covid-19 vaccine and even though de Fougerolles left the business almost eight years ago he said its success "is a nice feeling".
He added: "In our work, and this is true for all drug development, it takes years if not decades to see things come to fruition – or sometimes not. I remember vividly at Moderna, looking at data and convincing CEO Stéphane Bancel that we should go into vaccines, which was not a first choice in 2013. It has obviously gone through a lot of optimisation by many people, but it is nice to see that have real impact."
Looking ahead, there were still scientific challenges in the back of his mind that he would like to see solved even though his focus right now was obviously on Evox and all the applications it could put its exosomes towards, he said.
Ultimately, the success of Evox had thus far pointed "to the importance of having a solid ecosystem around you," de Fougerolles concluded. "Oxford biotech has significantly expanded and there are a lot more companies around, and we are planning for continued growth in the UK."