The UK negotiated associate membership to Horizon Europe in its Withdrawal Agreement from the EU — two years later, it's unclear if it'll ever happen.
When the UK and the EU negotiated the Windsor Framework at the end of February, finally resolving a dispute over the Northern Ireland border, you could almost hear a collective sigh of relief rippling through Britain's universities and venture firms. The dispute had led the EU to refuse associate membership in Horizon Europe to the UK, keeping British researchers out of a €95.5bn(1) funding programme for research innovation.
Moray Wright, chief executive of fund manager Parkwalk Advisors, summed up many people's feelings when he told Global University Venturing: "My view is that the Windsor Agreement is a great breakthrough for EU-UK relations in many ways, not least of which is Ursula von der Leyen's suggestion that it could allow Britain to re-join Horizon Europe, the EU's research funding programme and that work could begin 'immediately'."
It's (not) about the money
Westminster, to its credit, has a guarantee in place that means grant applications — initially until the end of March, but since extended to the end of June — by British researchers to Horizon Europe are being paid directly by the UK.
There are two big issues with this guarantee.
One, Horizon Europe isn't purely about money. What really sets the programme apart is the international collaboration between researchers — note, too, that the programme is bigger than the EU, it includes 16 additional countries from Albania to Turkey to Ukraine. Before the UK decided to abandon the European Union, its institutions would often be the lead on projects. No amount of money could replace this.
Two, the UK was a winner of the preceding programme, Horizon 2020. Britain's average contribution to the EU budget was around 11.4% but its universities benefited from 12.1% (more than €7bn) in Horizon 2020 funding.
While the guarantee is objectively a good stop-gap, it's costing the country more and it's getting less for it.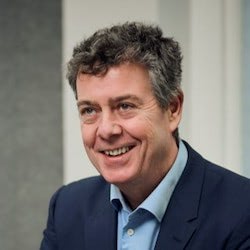 Wright stressed the importance of the collaboration aspect: "I believe that the larger — revolutionary rather than evolutionary — scientific breakthroughs needed to address some of the bigger challenges facing us all will come through collaboration. We are lucky enough to have many world-class universities here and re-joining such a prestigious project should allow enhanced sharing of talent and resources.
"This additional access to skill and financial support will help the UK generate more successful spinouts that should help us solve many of tomorrow's problems sooner, as well as generating prosperity for UK plc."
The same is also a focus for George Baxter, chief executive of tech transfer office Edinburgh Innovations, who said: "Horizon Europe is an incredibly important part of the mix of research funding at Edinburgh, but it's not only about the money. We are one of the top performing universities in Horizon Europe and it establishes partnerships which can last an academic's lifetime with highly-rated publications.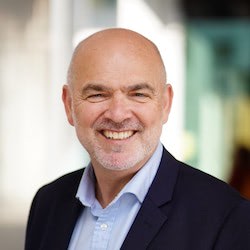 "For tech transfer offices, participation of our university is vital to maintain the flow of world class research, disclosures and collaborations which are of interest to industrial partners and investors."
Asked what the Windsor Framework might mean, Baxter is optimistic that it will lead to associate membership: "We're delighted that it looks like our participation is back on."
EU funding can be a substantial figure even to a single university. An impact report published by University of Cambridge last month showed it obtained £65m(2) in EU research grants and contracts in the 2020-21 academic year — 9% of its total research income. While the report didn't specify how much of this was specifically Horizon 2020 funding, statistics from the European Commission show Cambridge had received €483m during the length of the Horizon 2020 programme. It has received nothing from Horizon Europe.
It is a similarly dire situation for its rival/peer Oxford, which had secured €523m from Horizon 2020 and thus far just €2m from Horizon Europe.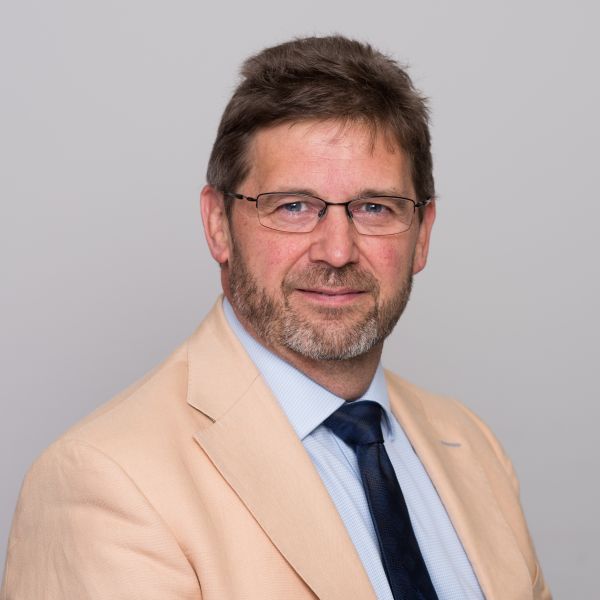 Matt Perkins, chief executive of tech transfer office Oxford University Innovation, however is staying optimistic — understandably so, as his office just passed the milestone of establishing 300 companies. He told GUV: "At Oxford University Innovation we are surrounded by ideas, expertise and talent here in the Oxford innovation ecosystem, and similar clusters across the UK.
"We are confident in our ability to generate growth through the creation of companies, licences, jobs and wider benefits for society. Close collaboration with other research institutions through association with the Horizon Programme builds on Oxford's long-standing European partnerships and supports the UK's journey towards becoming a science superpower."
A little further south in the golden triangle, University College London obtained €412m from Horizon 2020 yet has collected just €4m from Horizon Europe in the past two years. But the full picture is more complex, according to UCL Business chief executive Anne Lane, who looked through past invention disclosure forms for Global University Venturing: "Approximately 21% of projects involved some European Commission funding, but I suspect that this is a great underestimate, as we were unable to identify funding sources for many of our projects.
"The funding has supported these projects and also enabled some of them to attract additional funding from other grant award bodies, so we consider membership to be very important not only for the research it funds but also for the projects that we are then able to translate and commercialise."
She adds: "Incidentally, UCL figures are not as bad as some have reported. We are seeing applications rise in 2022 compared to 2021 (although still at a rate lower than for Horizon 2020) and a slightly higher success rate."
It should be noted that the UK isn't the only one losing out at the moment: disputes with the Swiss government mean its universities don't have access to Horizon Europe either. ETH Zurich, which received €432m from Horizon 2020, is the big loser here as it has received nothing from Horizon Europe.
EIC: one foot in the door
Horizon Europe isn't just one big pot of money. A noteworthy instrument is the European Innovation Council (EIC), equipped with €10.1bn which provides grants and, uniquely, equity for total sums ranging from €500,000 to €15m.
A total of 313 recipients have obtained backing from EIC to date in what is a highly competitive process: the latest batch saw 476 applications but only 32 received capital, and out of those, 53% secured a mix of non-dilutive and equity funding.
UK entities are eligible for grant funding under EIC but not equity investments, meaning they can receive a maximum of €2.5m. There is one (entirely legal) way around the limitations: establishing a company in the EU or Horizon associate member state.
It means this isn't all doom and gloom and the UK isn't entirely cut off from joint European research projects and a British university can be a lead coordinator — University of Liverpool and Aston University, for example, are currently leading on two separate projects.
As for companies, one example is Cambridge Raman Imaging, which makes graphene lasers for biomedical diagnostics. It's a spinout of University of Cambridge with a subsidiary of the same name in Italy. In this case, the Italian subsidiary is the coordinating organisation on a project, CHARM, which secured nearly €3.3m in funding in February.
Windsor shmindsor
You'd be forgiven for feeling a bit hopeful at this point. The ink has dried on the Windsor Framework, UK-based companies have been able to access at least a little Horizon funding through the EIC and some more through the government's guarantee. Westminster is talking up the UK as a "science superpower" having recently created the Department for Science, Innovation and Technology backed with more than £370m.
But look at the London government's Science and Technology Framework, outlaying its innovation strategy through to 2030, and you'll notice something missing: Horizon Europe.
British prime minister Rishi Sunak is reportedly in favour of a "plan B" and a "global" research alliance. It's unclear what any of this would look like, let alone how feasible it would be.
It's also questionable how useful it would actually be. For an example of the British government's penchant for celebrating international partnerships with little value, look at its entering into the Comprehensive and Progressive Agreement for Trans-Pacific Partnership (CPTPP) last Thursday. It took Westminster 21 months of negotiations, and its own estimates say CPTPP, which covers 500 million people, will add just 0.08% to the economy (no, that's not a typo).
And trouble's brewing around Horizon membership: the UK had set aside £6.9bn for Horizon Europe contributions until 2025, but the treasury took back £1.6bn in February. Essentially, the UK doesn't want to pay for the two years of membership it didn't get.
You might understand that rationale, but remember three things.
One, the UK negotiated associate membership to Horizon Europe during Brexit proceedings but then threatened the EU with unilaterally breaking the Withdrawal Agreement. That it missed out on two years is entirely its own fault.
Two, the £6.9bn is comparable to the money British universities received from Horizon 2020 and £1.6bn wouldn't even be a drop in the bucket of a state budget if Westminster wanted to show some goodwill to its partner.
Three, the UK has only spent around £650m on its Horizon Europe guarantee to British researchers so far. If it was trying to renegotiate the price of admission in good faith, its offer would be to withhold only the amount it had to cover out of pocket.
The road ahead
Researchers, including Nobel prize winner Paul Nurse in his review of the UK innovation landscape, tech transfer managers and business leaders may all be imploring the government to finalise Horizon Europe membership — as well as Earth observation programme Copernicus and nuclear materials and technology group Euratom — but it doesn't sound like anyone's really listening.
In that, it's all emblematic of Brexit itself: reactionary politicians are holding back a country that could offer Europe, and the world, so much, while itself gaining immeasurably.
It's difficult to assess whether British innovation would thrive in isolation when the problems facing humanity in the 21st century are so vast and require all our brightest minds working together.
But remember, finally, also this: TTO managers and investors are a determined, optimistic bunch and they will find a way to get research into the world — no matter what happens in Westminster.
—
(1) €95.5bn was worth $115bn when Horizon Europe launched in February 2021. It is worth $104bn as of the time of publication. We have omitted further euro-US dollar conversions to avoid confusion.
(2) £65m was $89.8m as of end of June 2021. It is $80.4m as of the time of publication. Both US dollar amounts are, however, estimates as the total figure mentioned in the report was secured over the course of an academic year. We have omitted further pound sterling-US dollar conversions to avoid confusion.