Alison Campbell has been appointed CEO of the UK Government Office for Tech Transfer after eight years with Knowledge Transfer Ireland.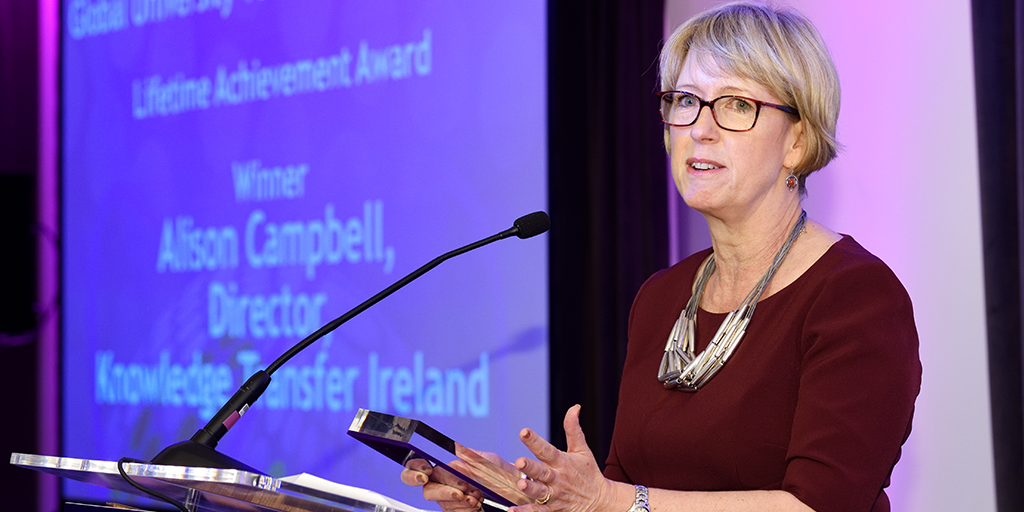 GUV Lifetime Achievement awardee Alison Campbell has been appointed chief executive of the newly created UK Government Office for Tech Transfer (GOTT), a unit within the Department for Business, Energy and Industrial Strategy.
The move marks a return to the UK for Campbell, who had served as director of innovation and managing director of King's College London Business from 2004 until 2012, before taking over leadership of Knowledge Transfer Ireland in 2013.
An accomplished expert in tech transfer, Campbell was awarded an OBE in 2010 in recognition of her contribution to the sector and was chairwoman of professional association AUTM in 2019. She had received the GUV Lifetime Achievement Award in 2018.
GOTT will aim to help the British public sector maximise the value of its knowledge and innovation assets, thought to be worth £104bn ($127bn). It will launch formally later this year, when it will operate alongside an already operational grant fund for pre-commercial projects and a pre-seed and seed fund.
Campbell was a guest on the GUV podcast Talking Tech Transfer in March 2021 to discuss her career up until that point. The episode is available for free.
Campbell said: "I am delighted to take up this new role, helping to support the management of knowledge assets from across the public sector to deliver societal and economic impact.
"Here in the Government Office for Tech Transfer we will have a strong platform to build from thanks to the significant work and delivery from the existing Knowledge Assets Team and the engagement and support from key public sector stakeholders."